Blockchain in eCommerce: How to Use for Enhanced Efficiency
Here's how to use blockchain in eCommerce for enhanced efficiency in business operations.
Even though blockchain technology is for cryptocurrency transactions, blockchain impacts different industries like eCommerce, social media, real estate, etc. The technology not only enhances work efficiency but also cuts business costs and improves customer experience.
Fundamentally, blockchain can decentralize data as it belongs to digital ledger technology (DLT), which means no central data or administrative functionality. It allows viewing all recorded information and ensures its security. That makes it easier and safer for organizations to conduct business over the Internet. The security that blockchain provides can result into:
Freedom of frictionless payments
Improved supply chain efficiencies
Fraud reduction
Automated contract enforcement
Targeted advertising models
Thousands of eCommerce enterprises and organizations around the globe are leveraging blockchain technology to make online transactions work more safely and effectively.
Here are the Top Five Areas to Watch for Blockchain in eCommerce:
Complete Risk-Free Payments
Traditional payment methods are time-consuming, inaccurate, and expensive. While for consumers today, it appears to be demanding that a transaction is not completed at the time of a sale and takes weeks for final settlement. Unlike traditional payment systems, cryptocurrency payments give much quicker access to funds, which help streamline your business cash flow.
Another benefit of adding cryptocurrency as a payment method in eCommerce is the low fees for each transaction. Additionally, cryptocurrency transactions offer retailers more security as there is no bank or intermediary involved in the process of accessing your funds from your account without your consent.
Furthermore, blockchain currencies like Bitcoin and Cryptocoin do not require third-party validation to complete a transaction. It means a customer can send bitcoin directly to a merchant wallet or account after receiving confirmation from the blockchain network nodes. It takes less time to complete a bitcoin transaction, not weeks, because validation is automated and secured through multiple guarantees.
Improved Supply Chain Efficiency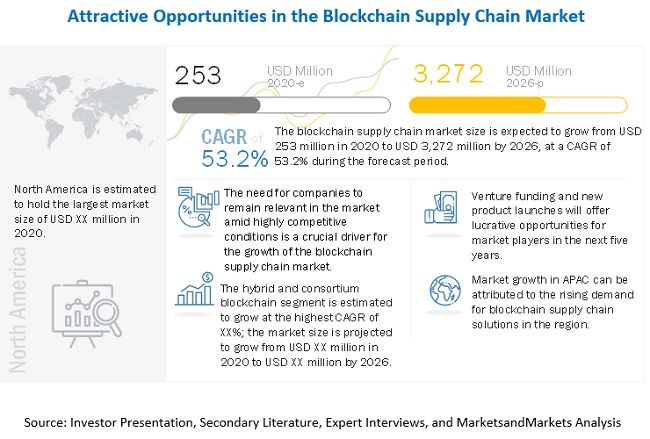 Many eCommerce organizations are already experimenting with blockchain innovations to manage their supply chain needs. Today organizations have good supply chain data to handle. Blockchain technology can handle large, complex data sets, especially for slow supply chain tiers, and rely entirely on paperwork, just like in the shipping industry.
Blockchain also improves traceability in the supply chain. It adds value to the process by mitigating the high costs for quality issues, loss of revenue from reputational damage, etc. Tracking and verifying inventory, shipments, invoices, bills of lading can be a big problem in larger enterprises with sophisticated supply chains. Companies can eliminate manual work and paperwork using blockchain technology by creating a master ledger between trading parties.
A master ledger system offers a single system to all parties to record all transactions related to products. There is only a single entry for every transaction in the blockchain for creating a complete history of the data from manufacturing to sale.
Several eCommerce fulfillment companies are using blockchain-based smart contracts to have full transparency in the supply chain process. The technology creates a single source of information about a product in a supply chain utilizing a master ledger. Each component of the supply chain has its entry on the blockchain in real-time.
Blockchain has the power to transform supply chain ecosystems. There are endless opportunities for organizations, even ones that may seem to benefit less.
Automated Contract Management
Blockchain technology is not only for decentralized transactions but also for automated and computable smart contracts. A smart contract is a digitally signed agreement between two or more parties to pay for a good or service once certain conditions are met. They can ease the exchange of money online conflict-free and eliminate the need for a middleman.
Let's take an example, suppose you buy an expensive item directly from an online store, and you get a receipt from the seller in a virtual contract. The seller sends you the item and a digital entry key by a specified date. If you receive the item by the specified time, the blockchain releases full payment to the seller. If you don't receive the item and key by a limited time, the blockchain automatically terminates a refund of your paid deposit.
The success of blockchain in eCommerce transactions has been pivotal; it made the business organizations realize an automation-friendly transaction environment that could function more reliably without a centralized authority. In other words, it provides a foundation for automated and safe transactions.
Fraud Reduction
According to the Juniper research data, e-commerce retailers will lose over $20 billion in 2021 due to fraudulent online activities. This loss would represent an increase in identity theft, chargeback fraud, and account takeovers compared to last year.
China is one of the largest e-commerce fraud markets globally, accounting for over $12 billion in losses by 2025. Companies in the eCommerce industry are using the idea of the blockchain-based distributed ledger to create trusted identities.
Similarly, eCommerce merchants are using blockchain technology to ensure the authenticity of goods. In this system, verification takes place when a customer wants to use their account to purchase. Other companies are using cryptographic capabilities to protect biometrics used for account access. The technology makes it difficult for external parties to gain access to a customer's account. Blockchain creates an identity system for all parties involved in the eCommerce ecosystem, such as suppliers, partners, distributors, vendors, and others.
One should also list the areas in which fraud is likely to occur. Analyze all relevant transactions and internal controls effectively to fix them immediately.
Targeted Advertising Models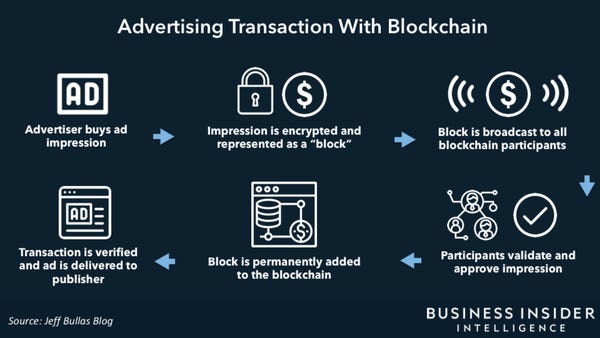 For retailers, online advertising is precious. The data of advertising reveals patterns in shopping and search history. Blockchain technology gives a user more control over this data and keeps it on the company's secure servers with a relevant decentralized system.
Apart from security, this decentralized system provides access to a pool of relevant data, making ad targeting accurate and less expensive. Blockchain's ledger-like system is perfect for eCommerce companies whose key performance indicators are clicks and likes.
Blockchain also creates an open advertising ecosystem that connects advertisers directly with consumers. For example, it provides a live platform that successfully delivers ad campaigns for brands with real-time tracking. It means companies can perform traffic observation, content validation, and data analytics in real-time. Blockchain technology ascertains the success of eCommerce ads by addressing the right content and advertising management.
Blockchain technology has already made its way across multiple industry verticals, and advertising is just one of them.
Final Words
I've covered the concept of blockchain eCommerce in layman's terms to help you better understand the technology and how to use it for enhanced efficiency. I have also included the ways it can transform the eCommerce industry and the benefits it can provide. Blockchain in the eCommerce space can finally be considered as the backbone of businesses.
---
Writer, Researcher & Marketing Specialist at Shiprocket
--- ---
Related Articles