What Branding Is for Small Businesses in 2021
The old has passed away; behold, the new has come.
The concept of branding can be confusing or vague. What it means often depends on who you ask.
For many, branding is a logo and color scheme. For others, it's the image that comes to mind when they see or hear a company name.
Branding is all these things—and much, much more.
Since many business owners are not sure how branding can help them, they miss out on a great opportunity to use it.
Once you finish reading this article you will know:
What branding is

How branding impacts buying decisions

How small businesses can use branding to make more sales
What Branding Is
The American Marketing Association defines branding as follows:
The process of branding your business helps you establish its unique identity, designed to attract a specific target market.
The process of branding your business helps you establish its unique identity. This identity helps you attract the types of customers you want.
To illustrate how, I'll use an example.
If you suffered a burn from touching a hot stove, you would have a vivid memory of that experience. The pain you felt after touching it guarantees you won't forget. That memory would also include where you were when it happened, who was with you, and perhaps even what day it was.
More than likely, you would think back to that painful memory every time you saw one or even heard the word "stove". Put another way, stoves became "branded" in your mind as having the potential to cause pain.
This same concept applies to business branding (hopefully without burning anyone!).Branding helps you create an impression that will help people remember your business. This is important because most people won't need your product or service at first. In fact, research shows that it takes six to eight contacts to get an opportunity for a sale.
Since most people won't be ready to buy right away, you must stay top-of-mind until they are. Your brand helps people remember your business so they will think of it when they need it.As a simple exercise to illustrate branding in action, think of a business you are familiar with. Any one will do.
What words come to mind?

What images do you see in your head?

What feelings do you get?
Words like "friendly", "expensive", or "happy" may come to mind. You may get a feeling of nostalgia or of being well-cared for. If they are a local business, you might remember what it was like to visit their office.
There is also a chance that negative words and feelings come to mind, like "rude" and "poor quality". These are impressions we want to avoid making.
Building a Brand for Small Businesses
Here are some concepts you can use to build a brand for your business.
Brand Purpose and Promise
Why did you start your business?
The answer to this question is the essence of your brand's purpose. Too often, mission statements fail to communicate the real reason the business exists.
Don't be afraid to let your values and beliefs come through. Your mission statement should tell people how your business makes the world a better place.
Knowing why your business exists and who it serves will make it easier to clarify your brand promise. This promise tells your customers what they can expect to receive from you.
Once you have developed your brand promise, keep it at the center of all you do. Let it serve as a compass for your business decisions.
Target Customer
Another component of your brand is the individual or group of people your business helps. Your target customer may evolve or change over time. Understanding more about them will help you communicate with them on their level.
Learning how their problems make them feel is a powerful way to build a connection. This also shows them you likely have the best solution for those problems.
This information is also used to create your brand message (see below).
Visual Identity
The logo is probably the most common representation of what branding is, but it is really a representation of your business. Having a unique and distinct visual identity that resonates with your target audience is key to branding success.
For example, if you are a female entrepreneur who works with women, it may be best to choose colors that are feminine in nature. The same is true for males or neutral target audiences.
The visual identity you choose should align with the people you serve.
Brand Style and Guidelines
Consistency builds trust.
The reason?
The more consistent your messages, delivery, service, and quality are, the more confidence people will have in you.
Brand style guidelines refer to how these design components should be used.
Having a brand style and set of guidelines ensures consisency in all your marketing. Consistency across all platforms and channels is critical to brand building.
In fact, consistent branding is linked to a direct increase in business revenue—as much as 33%.
Brand Message
Messaging is critical if you hope to grab your target audience's attention. Your brand message includes reasons to buy and benefits customers will receive.
To send a compelling brand message, use language your audience can understand. Be sure the voice and tone of your messaging is consistent with your brand style.
Branded Content
When you create content—blogs, video, websites, social media pages, or print material—your brand style should guide the process.
Avoid the temptation to post content that is not relative to what you do. It's important to link the content topic to what you offer (your product or service) in every piece of content.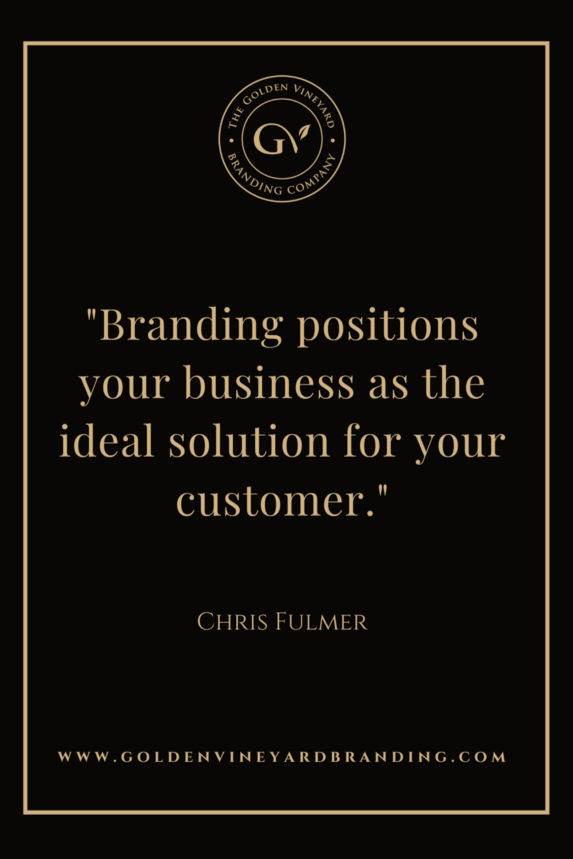 How Branding Communicates Your Business's Value
Here are some key benefits of branding a small business:
Branding Gets Recognition
Every business wants their target market to see the value of what they offer. Branding will help you communicate your unique value.
How?
Since your brand will be built around a specific audience, it will be easier for them to recognize it. This doesn't happen overnight, but it can make an impact sooner than you might think. It isn't uncommon to start seeing results in just a few weeks.
Branding Generates Leads and Sales
Most small businesses get their customers from networking and referrals. To be successful, you must make a strong impression and make it fast.
This special report from Edleman reveals that trust is declining. People have grown tired of aggressive sales tactics, poor service, and low quality. They want the businesses they buy from to stand for more than making a sale.
Instead, they want to buy from purpose-driven brands.
While sales will always be crucial to success, the approach is changing. Consumers want to build a connection with businesses before they buy from them. Businesses must do more to overcome the trust barrier than ever before.
Small businesses that use branding to build relationships with customers will prosper in 2021 and beyond.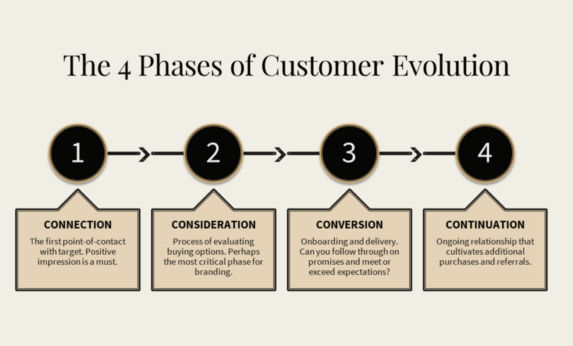 Branding Supports Advertising and Marketing
Strong brands use marketing and advertising to reinforce their brand promise.
This is important because many businesses make big, bold promises to grab attention. Yet they aren't always equipped to deliver on them. Knowing you can deliver makes marketing and advertising much easier and more effective.
Branding Increases Your Business's Value
Over time, building a strong brand positions your business as a market leader. This is much easier to do than you might think. The small businesses that have a brand strategy hold an advantage over those than don't.
Branding promotes more purchases and referrals, which increases profit margins.
Branding Fosters a Positive Work Environment
This benefit is often overlooked by many small business owners but can be one of the most powerful. Ensuring high quality and exceptional service are part of the brand building process. These create a reputation and work environment most employees would love to be a part of.
Conclusion
Branding allows businesses to stand out, grab attention, and communicate their unique value.In today's saturated marketplace, it is critical to create differentiation. Small businesses branding can create a significant competitive advantage.
If you have questions, email me personally at chris@goldenvineyardbranding.com.
Until next time,
Chris
---
Managing Director, The Brand Auditors
--- ---
Related Articles