Brewing Content Just Right Opens the Way to Better Engagement
Although content is hailed as king, the end product alone is not a magic elixir for engagement. That comes from the hard work and heart mixed in with care.
Like a fine wine, the enhanced quality attracts people's attention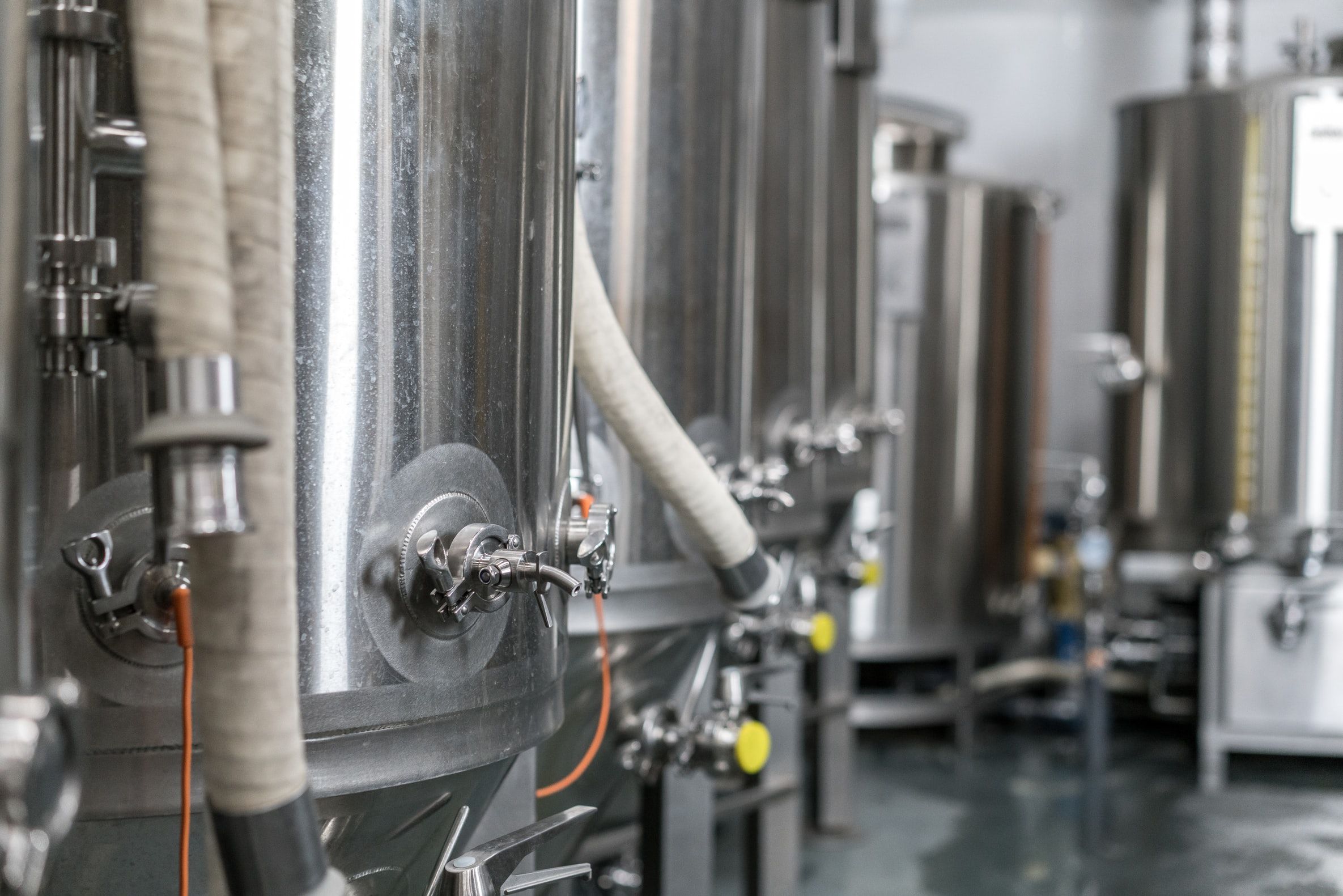 Although content is hailed as king, the end product alone is not a magic elixir for engagement. That comes from the hard work and heart mixed in with care.
"Content on its own — while great — wouldn't get you what you want," said marketer, speaker and business consultant Julia Bramble. "You need the rest of the process to work, too."
Not a lifelong maven of marketing, she spent 15 years in forensic science where she learned and practiced universal truths.
"My role, my stand-out strength, was in the implementation — taking shiny new scientific tests and turning them into reliable processes that could be run every day to give results," Bramble said. "Does that sound like the sort of social media marketing you'd love?"
Kind Thoughts and Value Attract More People on Social Media
Saying something meaningful helps others to engage with youmedium.datadriveninvestor.com
Digital marketing expert Madalyn Sklar gave a resounding yes as she and Bramble talked about improving engagement on Twitter.
One of the most important elements anywhere on social media is engagement. Twitter being like a cocktail party, it's such a waste to scarfe up the buffet and leave without saying a word.
"Engagement is important for building relationships," Bramble said. "We want to encourage people to feel connected with us, not just to be aware that we exist. Encouraging engagement is a great way to achieve this.
"It also feeds algorithms a positive message about our content so that more of our tweets will get seen by more people," she said. "Of course, it increases the visibility of our content. When people engage, it will often show up in their followers' feeds."
Dreaded Sounds of Crickets
Engagement works in all directions.
"It's important because it shows just how active your followers on Twitter are," Sklar said. "Having a ton of followers is useless if people aren't paying attention to your content and engaging with you."
To check engagements, you can monitor analytics to see what gets the most replies, retweets, likes and such. If you don't trust the numbers, go by how many conversations you have, which is the best measure of interactions.
"Overall engagement is the retweets, follows, replies, favorites and click-throughs your tweets get," Bramble said. "Your Twitter engagement rate is your tweets' overall engagement divided by the number of impressions those tweets have made.
"You can get this information from Twitter Analytics or use a tool," she said. "I get a great weekly report from Semrush by using their Social Media Toolkit."
Create from your heart, not the analytics
Genuine content keeps the reader enthralledmedium.datadriveninvestor.com
Get best use from the data by knowing what to look for.
"Twitter has built-in analytics that allows us to track our top tweets, mentions and so on," Sklar said. "Check your analytics to see if there's a particular type of content that drives more engagement for you."
Be prepared for a blizzard of opinions about the ideal engagement rate.
"If you research this, you'll end up with an infinite number of answers, depending on your sector, location, size of audience and a massive list of other factors," Bramble said. "There is no one answer.
"Measure your own engagement rate for your business and your audience by establishing a baseline or benchmark," she said. "Then monitor your progress. Don't compare yourself and your data with others too often."
Small Percent, Big Opportunity
Overall, size might not matter that much.
"Many people believe a good engagement rate is between 1 and 5 percent," Sklar said. "However, brands should be grateful for every engagement they receive on their content. Use it as an opportunity to grow a deeper relationship with your audience."
Checking on a brand's overall engagement rate is a balance of curiosity and productivity.
Reputation Reflects Your Reality
Brands must regularly engage with customers to stay relevantmedium.datadriveninvestor.com
"Ideally, check engagement once a week, but don't get bogged down with data," Bramble said. "If you can't do it weekly, check in detail once a month. If improving engagement is a top priority for you, you'll want to make sure you're tracking it weekly.
"You may be focusing on a specific type of engagement as a priority — for example, replies or clicks to your website," she said. "In this case, you'll need to monitor the data that's especially relevant, as well as the overall engagement rate."
Sklar feels more comfortable with extended time between verification.
"Checking your analytics at the end of each month is a smart move," she said. "This will tell you how much engagement you're getting and whether or not your strategy is working — or if something needs to change."
Provoke Engaged Discussion
Always go for quality first in engagements. Like influencers, you can have all the numbers you want, but it's only the few who engage and do business with you who pay the bills. There is also the value of no-expectation conversations.
"Quality really matters when it comes to building those all-important relationships," Bramble said. "A tweet that provokes an engaged discussion will have more impact on the people who get involved than a tweet that encourages a quick, one-word comment.
"If you want to raise brand awareness, then a tweet that gets a ton of one-word comments may serve you well," she said. "It all depends on what you want to achieve."
Stripping away the layers of algorithms
Learn what's behind the numbers to grow your businessblog.markgrowth.com
Bramble noted that a tweet will be seen by far more people than just those who respond.
"The algorithm will encourage people who have previously engaged to come back," she said. "We need to make sure we get the word out to people who've not met us yet, too."
Sklar reiterated the importance of quality over numbers.
"It's better to have a few genuine conversations," she said. "Those are the ones that are more likely to lead to a loyal community and sales for your business."
Test and Check
Creating highly engaging tweets also yields a wide range of suggestions: use relevant hashtags and links to content, or do neither and still get great results.
"Get to know your audience and what they respond to," Bramble said, giving these suggestions:
Use different formats such as video, text with images and GIFs.

Monitor the response.

Try new ideas and check the results.

See what's working in other sectors for inspiration.

Tweet about trending topics if relevant.
"Most of all, be human," Bramble said. "Be interested in other people. Be enthusiastic because it's infectious. Be you.
"Ask questions and involve your audience in decision making," she said. "You don't have to be funny, but making people laugh is a great way to get more engagement."
Keep Your Social Media Options Open to Engage With Customers
Take people on trips for fun so they can see your latest newsblog.markgrowth.com
Take the initiative for engagement whenever possible.
"Respond when someone replies or retweets," Bramble said. "If you regularly ignore people who respond, they'll stop doing it.
"Engage with other people's tweets to raise your visibility," she said. "Encourage them to check your tweets. Ideally, engage with others before tweeting yourself."
Everything comes back to knowing who you're talking to.
"If you want to create highly engaging tweets, consider what resonates with your target audience," Sklar said. "What topics are they interested in? What types of content — written, audio, video — are they most inclined to engage with?"
Harnessing the power of Twitter's Advanced Search also enhances engagement.
"There are loads of conversations to discover," said Nick Martin, social listening and engagement strategist at Hootsuite. "You can search for specific keywords, dates and even location. Start by figuring out what kind of conversations you want to discover.
"A couple of parameters we like to use — 'to:' or 'from:' — will show you tweets to that account or from that account," he said. "That's handy for when you want to find specific uses of a keyword from or to an account. For example, to:hootsuite AND."
Keys for Searches
Sklar added various parameters for searches:
Exact phrases

Exclude certain words

Find posts from specific accounts

Date ranges
Going more in depth, Hootsuite has an article, "How to Use Twitter for Business: A Practical Guide."
Become a Power Searcher Thanks to a Few Simple Tips
Google is great, but others apps offer ways to find reliable factsmedium.datadriveninvestor.com
Brands on Twitter make the mistake of thinking they're on Instagram where each hashtag is a step closer to heaven. There are other notable miscues.
"Often, brands try to create engagement — usually one-word comments — for the sake of it without trying to add value to their audience," Bramble said. "The audience will get bored of it after a while.
"At other times they'll see a topic is trending and engineer that topic or hashtag into their tweets even if it's not relevant," she said. "Worse, they'll tweet about something controversial to get engagement and end up offending their audience and losing customers."
There is also the sin of tweet and run.
"One of the biggest mistakes that brands make is simply failing to engage," Sklar said. "Oftentimes, they don't bother to respond to the replies they receive or intentionally ignore complaints or criticism."
Pluses and Minuses of Automation
Automation is good if you use newly free time to follow up with engagement. Otherwise, you're running a newspaper without letters to the editor.
"Automation can certainly prompt more opportunities for engagement when you use it to schedule posts to go out throughout the day," Sklar said. "It gives people more content to consume, therefore more reason to take action in some way — like a reply.
"I would advise against automating engagement itself," she said. "More often than not, people can detect when it's a robot messaging them as opposed to a real person."
Don't take it personally if you overdo automation
Marketers apply technology to be more productiveblog.markgrowth.com
On the plus side of automation, Bramble says yes to social media management tools.
"Using Agorapulse, for example, brings all the replies, retweets and direct messages into one inbox," she said. "That can really help you respond quickly when someone engages, giving you the best chance of extending the conversation.
"These tools usually provide reports showing which tweets attracted the most engagement," Bramble said. "You can easily see what's working well for you."
Automation's downside is when it encourages you to just schedule tweets in advance.
"Remember to check for engagement or proactively engage yourself," Bramble said. "These are both vitally important if you want to improve engagement."
About The Author
Jim Katzaman is a manager at Largo Financial Services and worked in public affairs for the Air Force and federal government. You can connect with him on Twitter, Facebook and LinkedIn.
---
Created by
James L Katzaman
Jim Katzaman is a charter member of the Tealfeed Creators' program, focusing on marketing and its benefits for companies and consumers. Connect with him on Twitter, Facebook and LinkedIn as well as subscribing here on Tealfeed.
--- ---
Related Articles