A brief guide to colors in branding & what they say about your design
The colors you choose to distinguish your brand speak just as loud as your call to action. What do colors say about your design?
Colors are the one of the most influential aspects of a given design, logo, or brand. When we look at a brand, its colors evoke a psychological response, whether we realize it or not. Careful and proper contextual use of color in your designs can mean catching the attention of a potential customer and standing out in a crowd.
As a designer, it's important that you understand what message your color choice subtly sends to users or customers. Does the message your brand communicate resonate with your brand values? Does it resonate with what your customers want?
In this brief guide, I'll explain what colors mean on a basic level, and where that color can be most effective. I'll also showcase popular brands which make effective use of their main color.
Warm Colors
Warm colors include red, yellow and orange, and variations like pink. Warm colors evoke feelings of warmth due to their brightness. Usually, they convey optimism, enthusiasm, and passion.
Red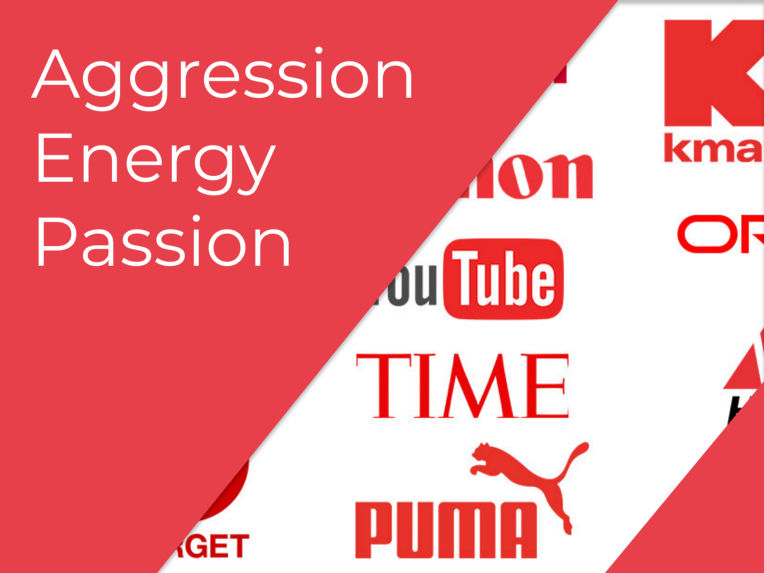 Red is effectively used in the food and entertainment industries, as well as many others. Red has a natural energy and intensity that can range from anger and danger, to passion and sexuality.
Red is a bold color that can symbolize power and confidence, though it has alternative meanings abroad. For example, in China and India red represents good luck and happiness, but has connotations to death and mourning in countries like Turkey.
Orange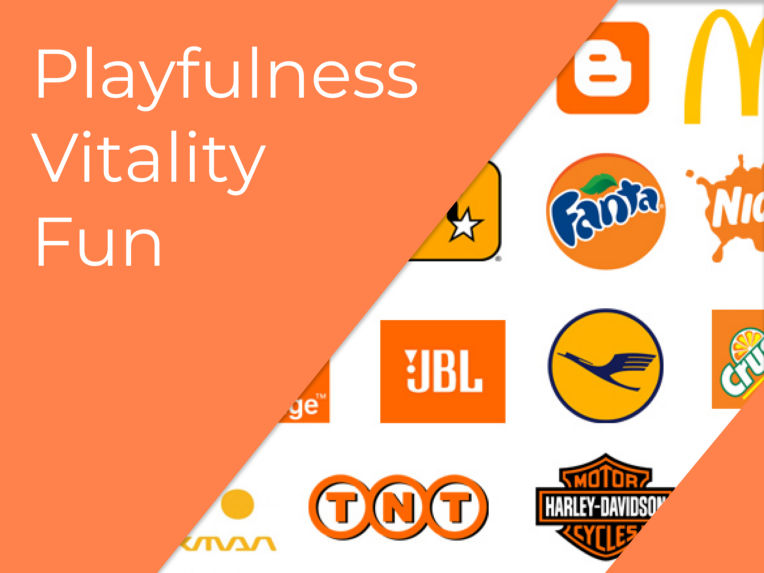 Orange demonstrates a productive, playful energy. Orange is well suited for youthful, energetic brands, and is commonly used in companies oriented to food, transportation, and logistics. It is considered a great call to action color for design because it lacks the distracting intensity of red.
Yellow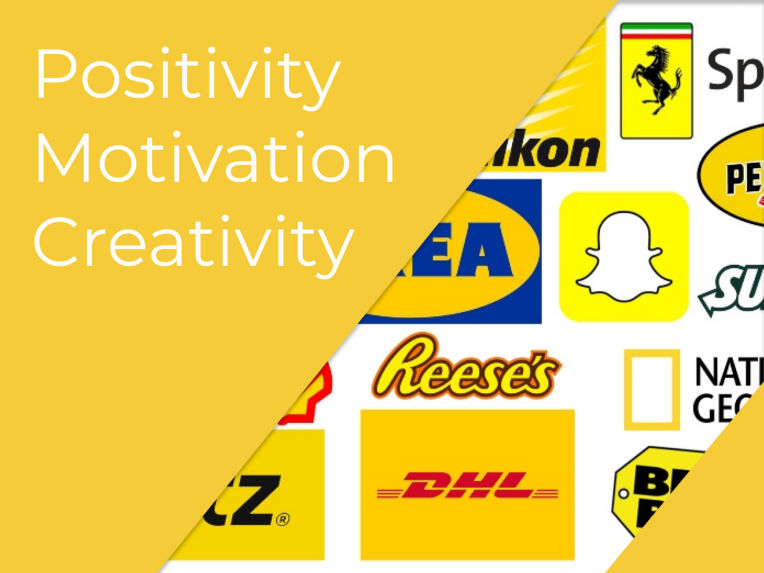 Yellow is the most visible color from a distance, and communicates happiness, friendliness, and energy, It also has cautionary associations, such as use for high-visibility hazard signs.
While Yellow usually provides a sunny disposition, it is the color mourning in Mexico and also the color of strength in Saudi Arabia.
Pink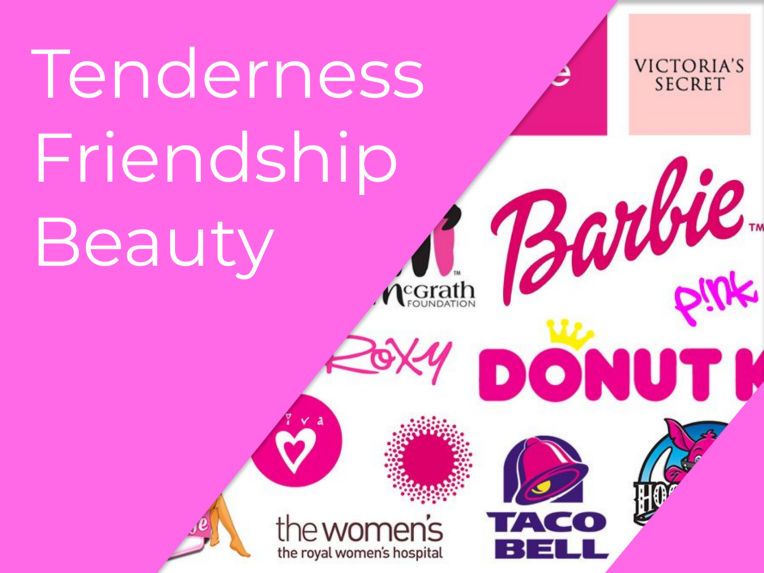 Pink is a delicate color of innocence, cuteness, and is traditionally associated with femininity in the West. It has a range of intensity, with pale pink geared towards younger girls, hot pink appealing to youthfulness, and dusty pink referring to more romantic settings.
Cool Colors
Colors like green, blue, purple are cool colors, and are considered calming, subdued, and relaxing. Cool colors are commonly found in nature.
Green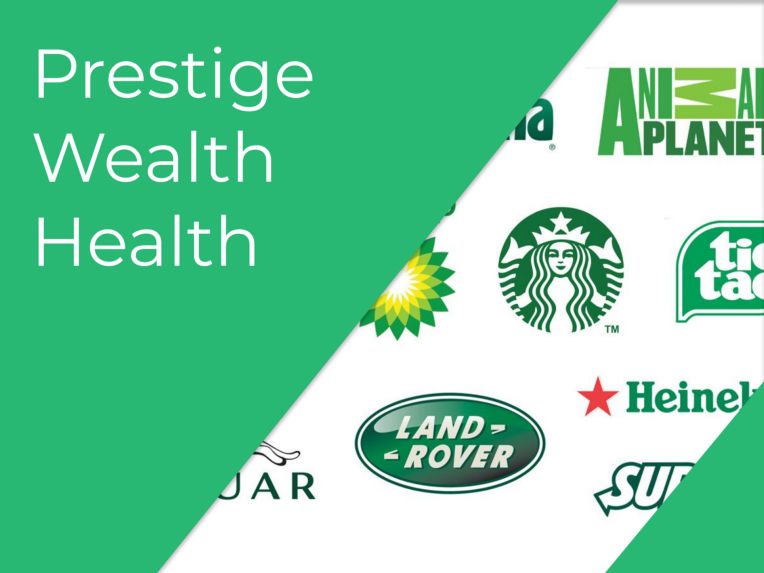 In this day and age green can have the paradoxical meaning of both the environment and wealth. While green is the color of most plant life, it is the color of U.S. money, and is closely associated with wealth and stability.
Lighter tones of green tend to indicate growth, vitality, and renewal, while darker, more saturated greens trend to represent wealth and abundance.
Green is not always the color of life, as it signifies death in South America, luck in the Middle-East, and high-tech in Japan.
Blue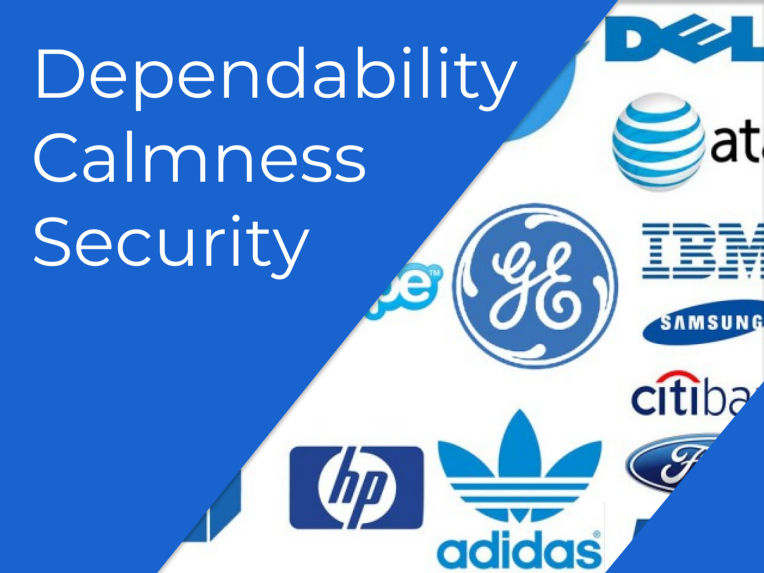 Blue is a color with multiple applications, and while it is often associated with sadness, for company brands it tends to reflect responsibility, authority, intelligence, and loyalty.
It's versatile array of tones and shades convey multiple ranges of meaning. Light blues are perceived as refreshing and pleasant, while dark blues best reflect reliability and trustworthiness.
Purple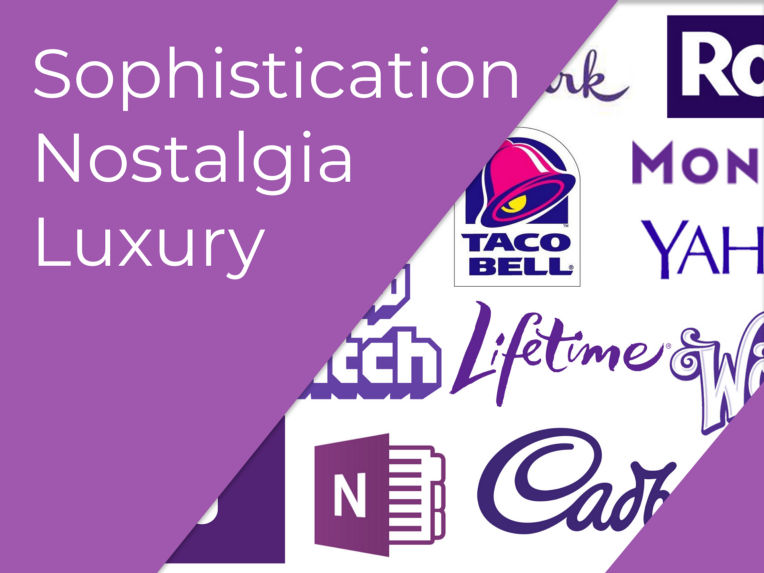 The color purple has historically been associated with royalty and luxury. It is rare in nature and is thought to encourage creativity, imagination, and innovation.
Darker shades of purple tend to represent the luxurious side of the color, while lighter tones reflect more feminine, nostalgic, and sentimental qualities.
Neutral Colors
Neutral colors, such as brown, black, white, and gray can be considered muted and unassuming, when compared to warm and cool colors. However, they are sophisticated and pair well with other colors.
Brown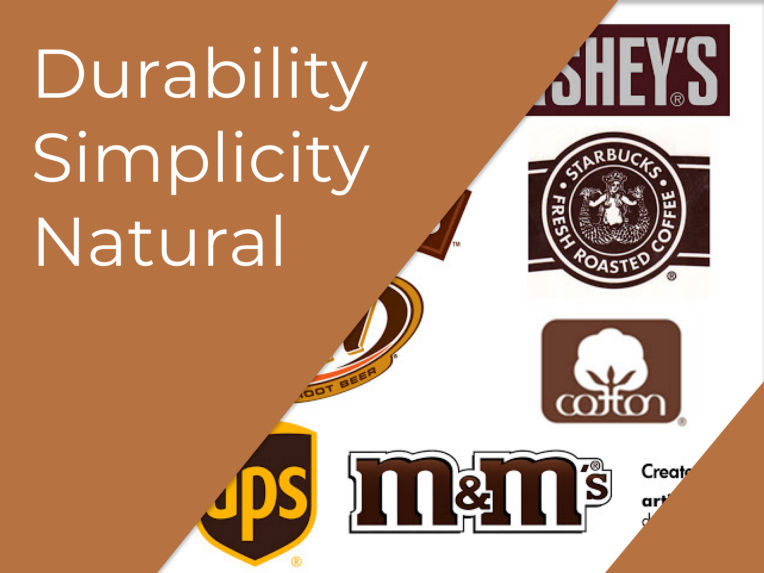 Brown's earthy connotations have led to its use in many organic and natural food and beauty products. As a designer it's important to balance this association with earth, as brown often reminds people of dirt.
There are many shades of brown that express brand qualities such as durability and simplicity that can be an effective counter to busier, more superfluous designs.
Black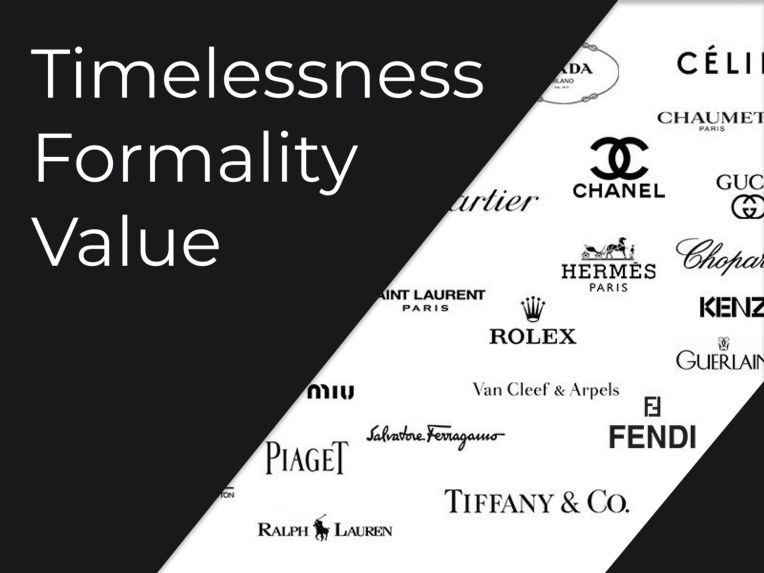 Black is a very serious color, traditionally representing both death and mystery. Used in many classic and upscale brands, its formal use indicates a lasting quality. Black also denotes authority and power, with a hint of seduction.
Black can be effectively paired with bright colors for stark contrast. The timeless pairing of black and white is also a simple, but bold statement.
White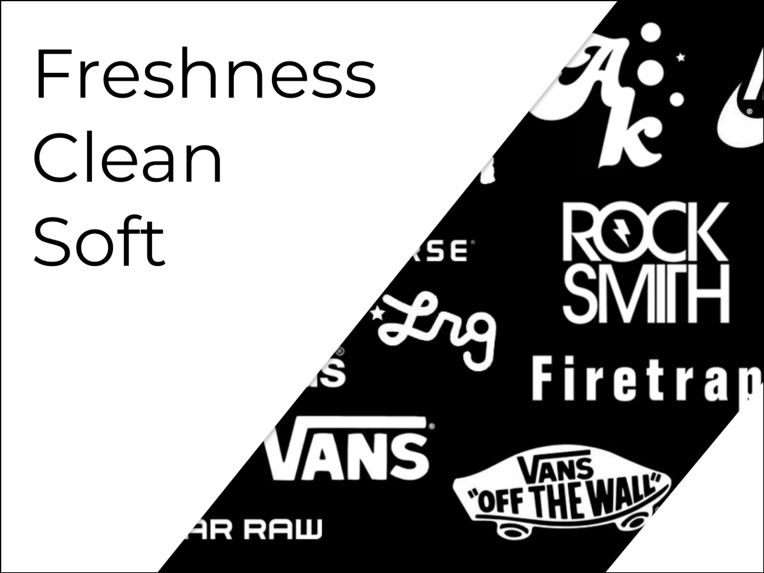 White is the color of pure simplicity and purity. This color's simplicity has been used extensively in minimalist design aesthetics.
White also offers feelings of peace and calmness, though an overuse of white leads to feelings of coldness, emptiness, and sterility.
White is also closely associated with the design concept of negative space, or "white space." When using white it's important to be deliberate and balanced, using it only where appropriate.
Gray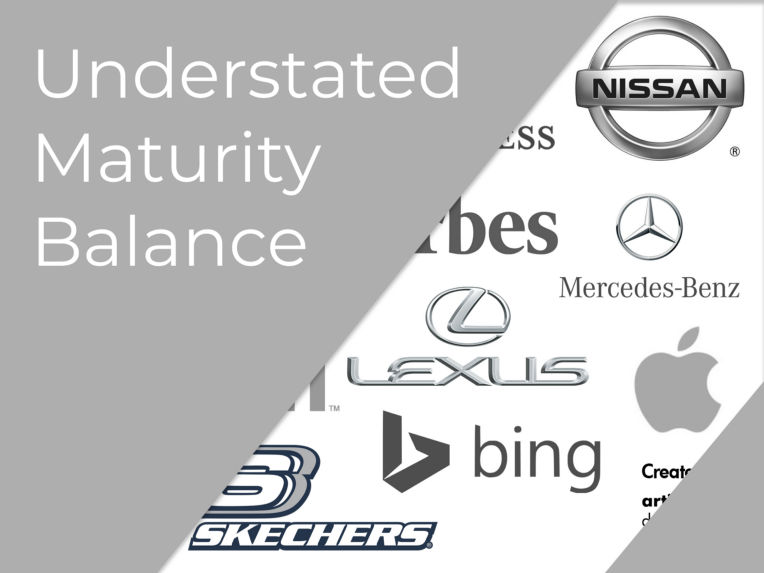 Seen as an extension of black and white, it retains the reserved and formal qualities of both colors. Its ambiguity and muted appearance lends it a great deal of versatility.
While gray lacks the intensity and boldness of black, and the pure qualities of white, its closeness to silver and most metals closely relates it to technology and industrial design.
Colors have a large impact on our perceptions and no place for a first impression is better than a logo or other piece of branding. Colors can say much more than shapes, symbols, or words so choose carefully!
---
--- ---
Related Articles