How To Build Your Confidence As A Writer Without Actually Writing
Nourishing your internal mental pictures and self-talk
Start calling yourself a writer
A few years ago, I made up my mind that I was going to call myself a writer. At the time, I was a copywriter. I did content writing, some marketing strategy, sometimes some editing, but I wanted to be a writer, above all, in my own right.
When I met people and they asked me what I did, I didn't say 'freelance copywriter'. I confidently said 'I'm a writer'.
I then explained I wrote for clients in a freelance capacity, and I wrote in a personal capacity here on Medium.
This was a couple of years ago, and since then, I have continued to move in that direction. I've still got a way to go, but I am improving year on year.
Starting today, tell everyone you are a writer.
Speak, act and think about yourself as the fabulous writer you are.
Read writing that inspires you
Forget writing for a while. Sharpening your craft is important, but if you're not reading, you're not immersed in words.
To be a really good writer, you need to be inspired. And sometimes, the day-to-day isn't all that inspiring.
I'm currently reading Adults by Emma Jane Unsworth. It's an absolutely brilliant read, because the writing is superb. It's a witty novel about a woman who lives her life through Instagram, and ultimately through the lens of how other people perceive her.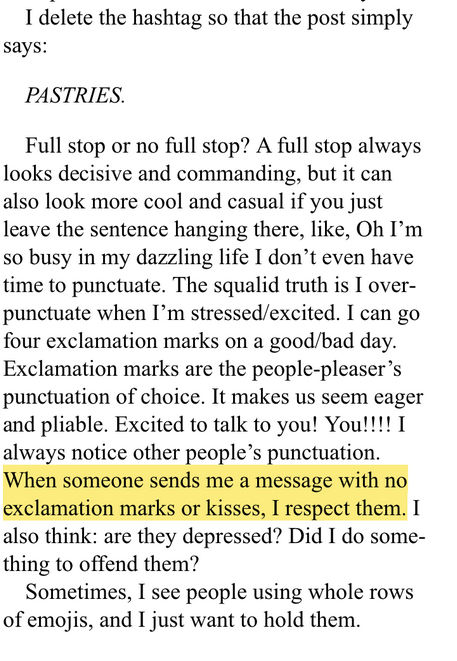 Keep a diary of the best written work you find. Always look up, not down.
Follow other writers and immerse yourself in their world
My go-to fiction is this kind of stuff — writers like Dolly Alderton, Laura Jayne Williams, Lindsey Kelk. Bright, funny, and insightful women that are able to write in a refreshingly honest and uplifting way.
When you study other writers, and follow them on social media, you get an insight into their journey.
By curating your feed with this kind of material, you're literally feeding your mind with this kind of content — editing deadlines, new book launches, character inspiration, exciting plot reveals. All of this sinks into your subsconscious mind.
You're priming your brain to get used to this kind of thing.
You're the sum total of the people you surround yourself with — even online. So nourish your subconscious with writing dreams.
Learn about what writing actually is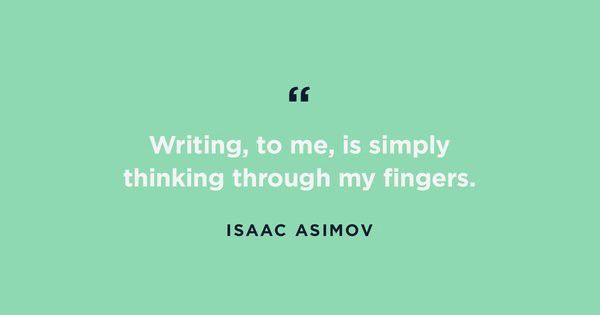 The best writing is a kind of flow state, where the words just flow from your fingers.
Your fingers are connected directly to your unbroken stream of consciousness. It feels really delicious to be in this state.
I like to learn about this creative process, so I can put myself in the flow state much more.
Writing is essentially a correlation between your inner monologue and the outer world, so in order to write well you just need to get in touch with that part of yourself.
Clear writing starts with clear thinking. And clear thinking comes from a good place on the inside.
Learn what writing feels good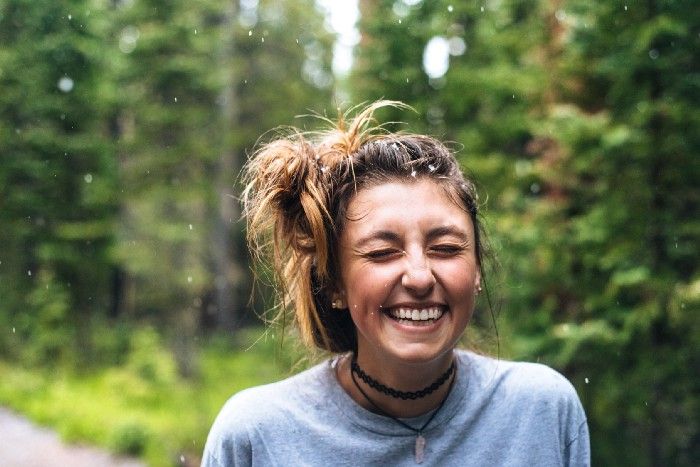 For years, I used to write non-fiction articles. Articles on the benefits of meditation, or on social media tips. It was ok, but it didn't really light me up.
When I started writing fiction, it felt really good. It was fun.
Being a writer is not enough. You need to learn what kind of writer you are, and what's important to you.
That comes from understanding your values.
Do you want your readers to be entertained? informed? feel understood?
When you understand why you're writing, you can focus your efforts into those areas.
What does your writing offer people? What does it give you? Are the two in harmony?
With all of these practices, I've been able to build my confidence as a writer. I don't want to aimlessly fire off articles into the distance and become a content machine.
It's not enough to know that you want to be a writer. It's not even enough to know what type of writer you want to be, or even the fact that you write every week or every day.
What builds confidence is mentally and emotionally residing in the world you want to be — even before you actually 'make it' there.
---
--- ---
Related Articles