How to build an MVP without coding
Now you can take your ideas to the next level with these awesome tools that let you build MVPs & test out your ideas without writing a single line of code.
An idea that is developed and put into action is more important than an idea that exists only as an idea.— Buddha
If you're a non-technical entrepreneur or product person, it can be really difficult to build that MVP(small version of your idea) that you need to get initial feedback from customers. You don't have the coding skills and may not have the money to hire developers to bring your idea to life.
So you let it go, miss that opportunity... till someone else builds a billion dollar company from a similar idea and you become that person that goes around telling people how you had the same idea years ago.
Now you can take your ideas to the next level with these awesome tools that let you build MVPs & test out your ideas without writing a single line of code.
1. Webflow — Web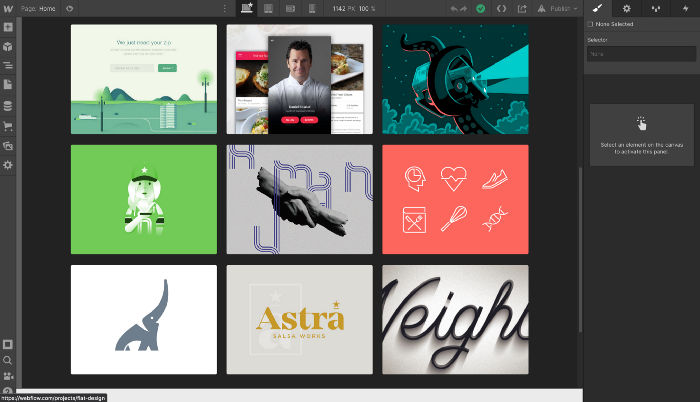 Webflow describes itself as "a visual way to build the web" and I think that's a good summary of how it works. It allows you build your website/web app by selecting from thousands of free and paid templates built by the Webflow community.
You can use Webflow to build everything from one page websites to complex e-commerce sites with the help of its four major modules: Designer, CMS, Hosting service and the editor.
An interesting thing about Webflow is that it allows you to add code snippets to your project to achieve a custom experience. But you should be just fine using the available templates and features. To experience Webflow, sign up now at https://webflow.com/
2. Bubble — Web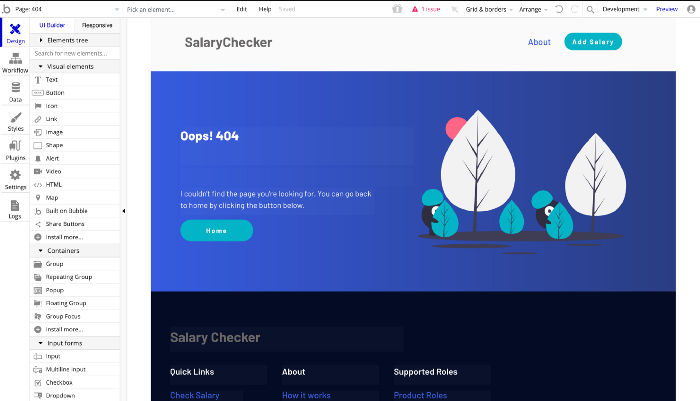 Bubble is a powerful no-code platform that allows you build websites and web apps from your browser. It's fairly easy to understand and use especially if you understand how the web works. I was able to build my first bubble app in about 24 hours.
Something I really like about Bubble is how they showcase the capability of the platform. They have tutorials like "How to build Netflix on Bubble", "How to build Instagram on Bubble" and other catchy tutorials that show you just how powerful the platform is.
Another thing I find interesting is that they give something called the "Bubble guarantee" that says if anything happens to the company, they will make the Bubble platform open source and users can host existing Bubble projects on their own server.
I suggest using Bubble for web based MVPs that require a lot of logic processing or 3rd party integrations. They have a free plan, so you can get started here: https://bubble.io/
3. Glide— Mobile apps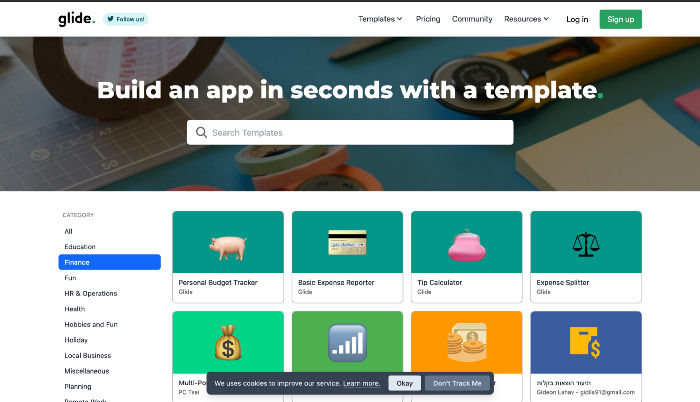 Glide is a platform that allows you build mobile apps powered by Google sheets. Building mobile apps with Glide can be done for free and in 5minutes (for basic features). It's very easy to use even if you're not technical and it's a good fit for building mobile based MVPs.
My favourite thing about Glide is that you can choose from over 300 mobile app templates in Health, Finance, Sales etc to modify or build-on. Create a Glide account now to get started: https://www.glideapps.com
4. Umso (formerly Landen) — Websites / Landing pages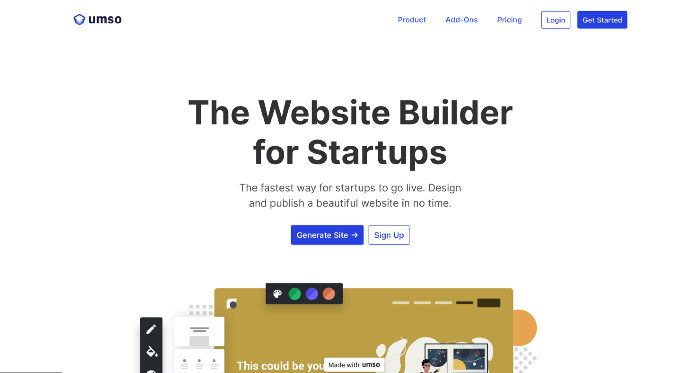 Umso is website builder that allows you design, build and publish websites in a few minutes just by answering questions. It is simple to use and very effective for building landing page MVPs.
Umso also gives you access to add-ons like blogs, mailing lists and a Zapier integration that you can use to add other 3rd party services to your website.
If you need to set up a website quickly and you find most website builders complex, then Umso is definitely for you. You can try it out for free here: https://www.umso.com/
5. Memberspace — Subscriptions:Web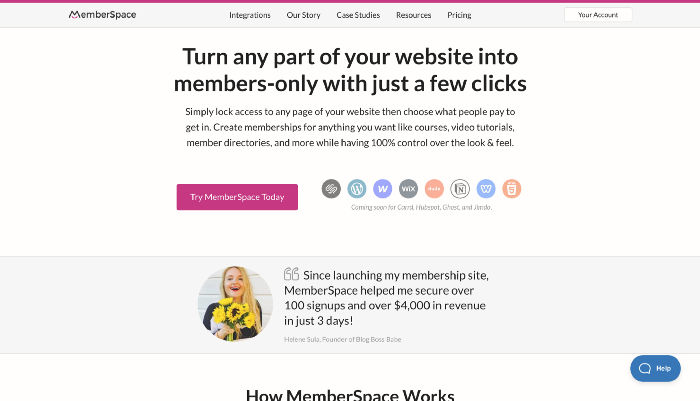 MemberSpace is a tool that allows you restrict parts of your website to paid users (subscribers) only. It's easy to use and allows you customize the experience for your users.
It allows you manage your subscription plans, subscribers list and premium pages easily. MemberSpace provides integrations for Wordpress, Webflow, Wix among others and also works well with custom HTML 5 websites.
If your product idea is content based, then MemberSpace is a great way to get revenue traction. Sign up for MemberSpace here:https://www.memberspace.com/
Bonus: GoNative.io — Mobile apps
Go Native is a simple tool that allows you convert any existing website or web app into native mobile apps (Android & iOS). It's really easy to use and can take between between 2- 10 minutes to build a mobile app depending on how complex you want it to be.
This is a good tool to pair with no-code web app builders to give your users the same experience on web & mobile. Although there's no free plan for GoNative, you can build a free test mobile app and install it on your phone here: https://gonative.io/
---
--- ---
Related Articles