How to build an on-demand Food delivery application
There are lots of companies which got success in this industry. Some apps are like Zomato, Ubereats.
The most important thing in our life is food, this is the basic necessity of people. For people who are working outside who doesn't know how to cook, or we can say who don't have the time to cook, for those people, food delivering apps are playing an important role.
This is not only important for the people who live outside but also, it has become the habit of several people nowadays. Food ordering process is very easy to use, they are not restricted to any cuisine, you just have to tap on the internet you will get lots of options.
This food delivery application has given full meaning to the on-demand industry. The metro city has successfully accepted this business.
There are lots of companies which got success in this industry. Some apps are like Zomato, Ubereats, and Swiggy. These food delivery apps offer you to order the food and the food will be delivered at your doorstep without taking so much time.
You just have to download the app and register your profile and based on your mood you can choose your food and place the order. Seeing the growth of food delivery applications, many businesses are taking an interest and investing in the food ordering app.
On this blog of Tech Pathway, you will get all the details like features, cost, and technology used in the food delivery app, so that you will get the plan of food delivering apps. Here, is the full guidance of developing an on-demand food delivery app.
The business model of an on-demand food delivery app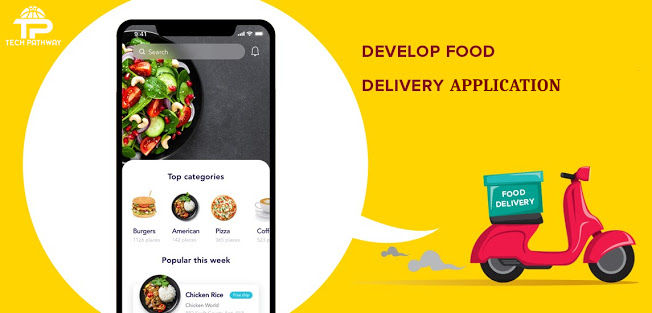 There are two popular business models for food ordering apps which is generally followed by big companies, and they are:
Aggregator:- This is the basic model of food delivering the app, the company will provide a platform for users and the restaurants, where they both will interact. Moreover, but the major thing that is missing in this model is the company will only give the platform to the restaurant to interact with the user but the company will not give any delivery support to the restaurants.
Delivery support:- On the other hand, this business model is based on the delivery support to the restaurants to the end-users in real-time. This involves a complete service to both the users and restaurants. The company will provide an app where users can select their favourite meal and place the order, he/she can also track the order.
How does this food delivery apps make money?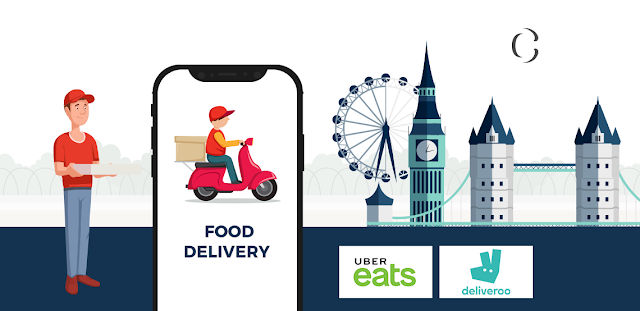 Apps like Zomato and Swiggy, Uber Eats makes lots of money through their food application. Let's see how they earn money through the app:
Peak price:- This peak price is the basic system of generating revenue when the demand is high then these companies increase the rates of food and decrease the loss of the menu, although, the rate of incoming demand gets lower but charging them with the delivery cost will be higher.
Delivery charges:- Various restaurants don't have the facility to deliver directly. When you provide them with the facility of delivery then the people likely to pay you the delivery charges.
Commission Charges:- This is another method through which the company makes money. As the company is providing a platform to the restaurants to connect with the crowd, for giving them business food deliver apps charge some percentage of commission from the restaurants.
Advertising:- Advertising is the best way to generate revenue for food delivery apps. The company provides a place to restaurants where they can run their videos and ads on the app's home screen. App also makes money through Google AdSense on the platform.
Features of an on-demand food Delivery App
Main Panels:
1. User Panel
2. Admin Panel
3. Merchant Panel
4. Admin Panel
1. User Panels
Login/ signup
Search Menu
Wishlist
Cart
Payment options
Track orders
Feedback and reviews
Customer support
Offers and discount
Re-order option
View history and payouts
2. Admin panel
Manage User, Delivery, and Merchant
Restaurant location management
Promote offer and discount by advertisement
Manage transaction
Backup and Restore option
Application Security
History & Notification
Areawise Map Location
Manage Claim Restaurant
Refund/Order cancellation
3. Merchant Panel
Receive order and booking
Manage delivery
View daily, weekly, monthly, and yearly graph
Download report in CSV format
Manage geolocation
Upload food menu
Various offers and discounts
Manage payouts
Push notifications
4. Delivery panel
Get approval from the admin
Receive orders
accept/reject the order request
Complete booking and earn more
View total earning
Cost of developing an on-demand Food Delivery app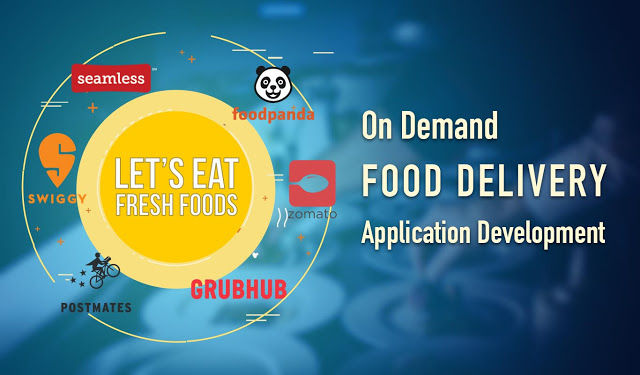 Although, we have examined and mentioned all the basic features that are needed to develop the food delivery app. But these are the basic features only when you step out then you will get a lot more options related to features that may increase your cost. Let's see the cost of all the related features:
Basic features: if you include basic features with a simple UI/UX platform then the app will cost you around $10,000.
Advanced features: apart from basic features the developers can use more advanced technology and features, then the cost will be increased up to $10,000 to $45,000
Complexed features: however, there are more complex features like audio/video processing, real-time tracker enabled, custom graphics. Third-party APIs integrations and multiple databases then the app cost will go up to $50,000
Apart from the features, many factors affect the cost of food delivering apps as the platform used, developing team, developing company, and more. Although, the overall development cost of an on-demand food delivery app will be between $30,000 to $40,000. Depending on the features and factors you use the cost can vary.
Tech-stack of anon-demand Food Delivery app
For Restaurant Listing: Grubhub API, FourSquare API
For Payment: Square API, Braintree, Stripe, PayPal
To Find user Location: Core Location Framework, Google Places API
To Find Directions: Google Maps, MapKit
For Cloud: AWS, Azure
For Registration: Facebook SDK Login
For Storage: Amazon Cloud Storage
For Analytics: Google Analytics
Searching for a on-demand Food Delivery app development company
Tech Pathway is the best company if you are looking for all these services for your brand. Because they have experience of how these companies work and what are their business models. Here we have our experienced team of developers and designers who will give you full and final guidance of "how to build an food delivery app .you will get all your answers and solutions in one place.
What we offer:-
Web Applications
Record time delivery
Quality Customer Service
Easy to update and maintain code script
---
Created by
Vineet Changulani
Talking about myself I am a full time blogger as well as Digital Marketing Enthusiast who love to promote businesses of people using SEO, how to maintain the best Google ranking, and increase traffic on your platforms.
--- ---
Related Articles