How to build an on-demand Grocery delivery app like Instacart
Instacart is an online grocery e-commerce website and app development cost, tech stack features.
In this pandemic people are spending more time in their homes, people who work outside are now doing work from home. They are afraid to go outside so mostly they shop online whatever they want from clothes to groceries.
And this is the reason the on-demand apps are in great demand right now, although, this pandemic was not good somehow, it becomes beneficial for online apps like grocery delivery app like instacart and other necessary apps. As well as, Companies are generating great revenue at this time. one such industry is on a boom right now which is grocery.
Because you can't ignore your necessities even in this corona pandemic.grocery delivering apps taking it to the next level to become popular. One such app is called Instacart.
Instacart is an online grocery e-commerce website and app. The main objective of instacart to make the customers purchase the products and services related to groceries.
The main thing which makes this app different from other grocery app is this app delivers organic products and alcohol also, which is not basic in other grocery apps. They have built around 350 plus national, regional, and local retailer partners. Instacart will provide you the fresh products on top of that you can get the delivery on the same day.
Additionally, Tech Pathway gives you the services of apps and websites plus we are giving you a chance where first you estimate the cost of an app then you decide the company based on your estimation. In this blog of tech pathway, you will get all the details about Instacart. It includes the cost, technology, and features used in this app along with the business model. Read the full blog to know the detail.
Also read:- How to build an on-demand Food delivery application
The business model of an on-demand grocery delivery app like Instacart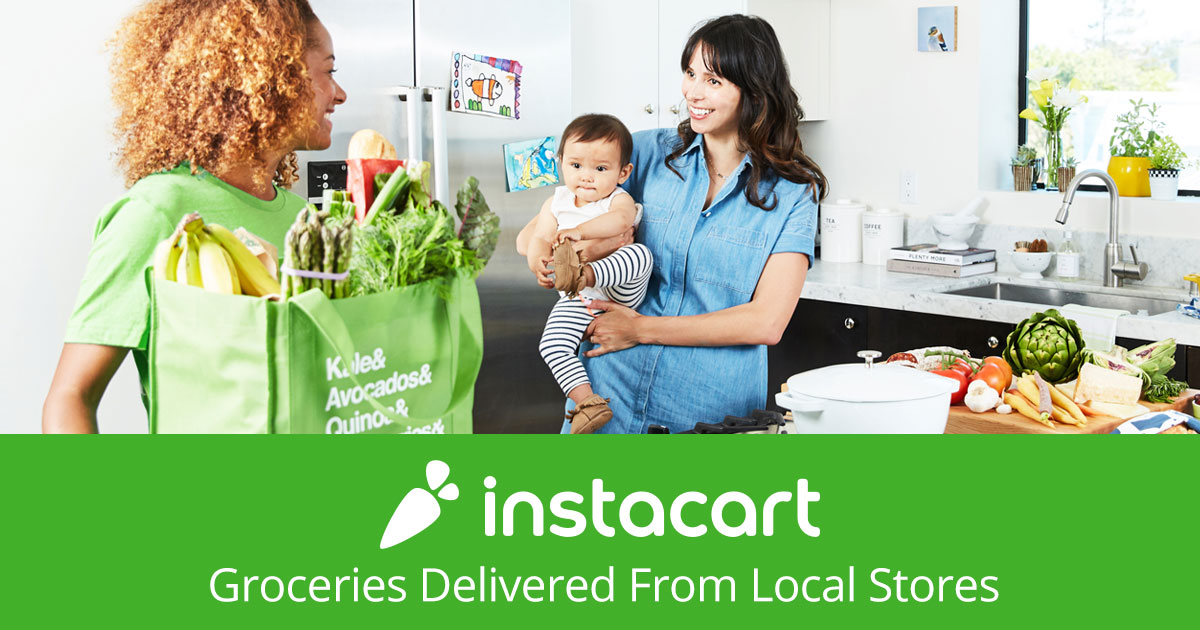 Instacart was introduced by Apoorva Mehta in the year 2012. It is an American based company. It operated in America and Canada and provides grocery delivery service to the users.
Instacart works on a four-step model
A user places the order for groceries as required and make an online payment to instacart.
An authorized shopper confirms the order and prepares the order as per the customer's demand.
Additionally, The shopper makes the payment through instacart's prepaid debit card.
The shopper then carries the order and delivers it to the customer's doorstep. Here shopper is the intermediate between the customer and the store.
How does this app make money?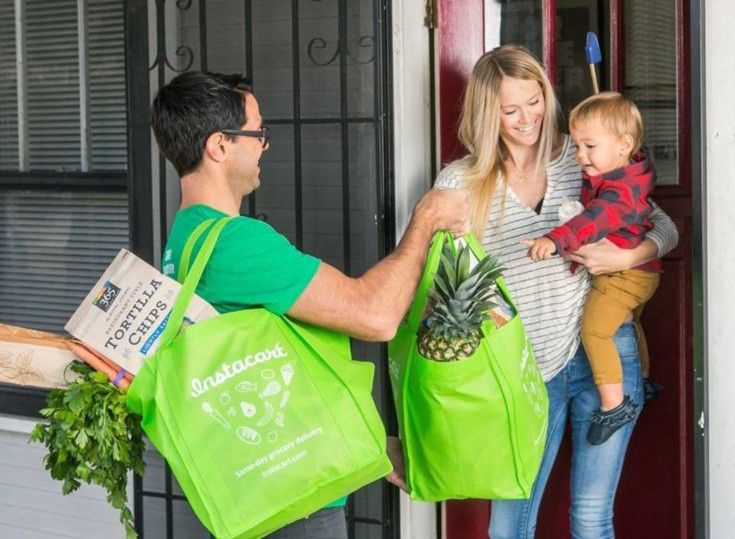 Delivery charges:- Instacart charges the additional delivery fees to the customers. If a customer's order is above $35 then he/she should pay the delivery charge of $3.99 extra within 2 hours of delivery and $5.99 for one hour of delivery. On the other hand, if the customer's order is below or under $35 then he/she have to pay $7.99 extra within 2 hours of delivery and $9.99 extra for 1 hour of delivery.
Membership Fee( instacart express):- This company is also offering the annual membership called instacart express. The price of this membership is $99. The main advantage of this membership is that users can get free delivery of groceries for one year availing the conditions.
Mark up prices :- There are some collaborated stores of instacart in the market which are offering you the same price as their in-store prices but there are some stores listed on instacart that is selling with a markup of 15% more compare to their store prices. The revenue generated from this hike up prices stores in instacart account that helps them to make the payment of shoppers.
User Panel
User profile
List of stores
Menus/items in stock
Cart / order page
Payment gateway
Order status
Order history
Notifications
One-Click Add to Cart
One-Click Check-Out
Discount Vouchers & Coupons
Track delivery
Time slot selection for Delivery
Admin Panel
Customer data
List of stores
Menus/items in stock
Revenue
Product Management
Order Management
Campaign Management For Email, SMS, Social Media
Run Promotions & Discount Coupons
Delivery Panel
Profile
List of orders (showing items and delivery addresses)
Map for navigation
Push Notifications
Map Integration
Turn-by-turn Navigation
Real-time GPS updates
Set Availability
Some unique features of the app
Offers the option for the customer to sign up for social channels
Customer can an alternative option
Make a chatbot
Voice recognition
Phone or chat support
Users can give feedback and ratings
Also read:- How much it costs to develop an on-demand grocery delivery website like Jio mart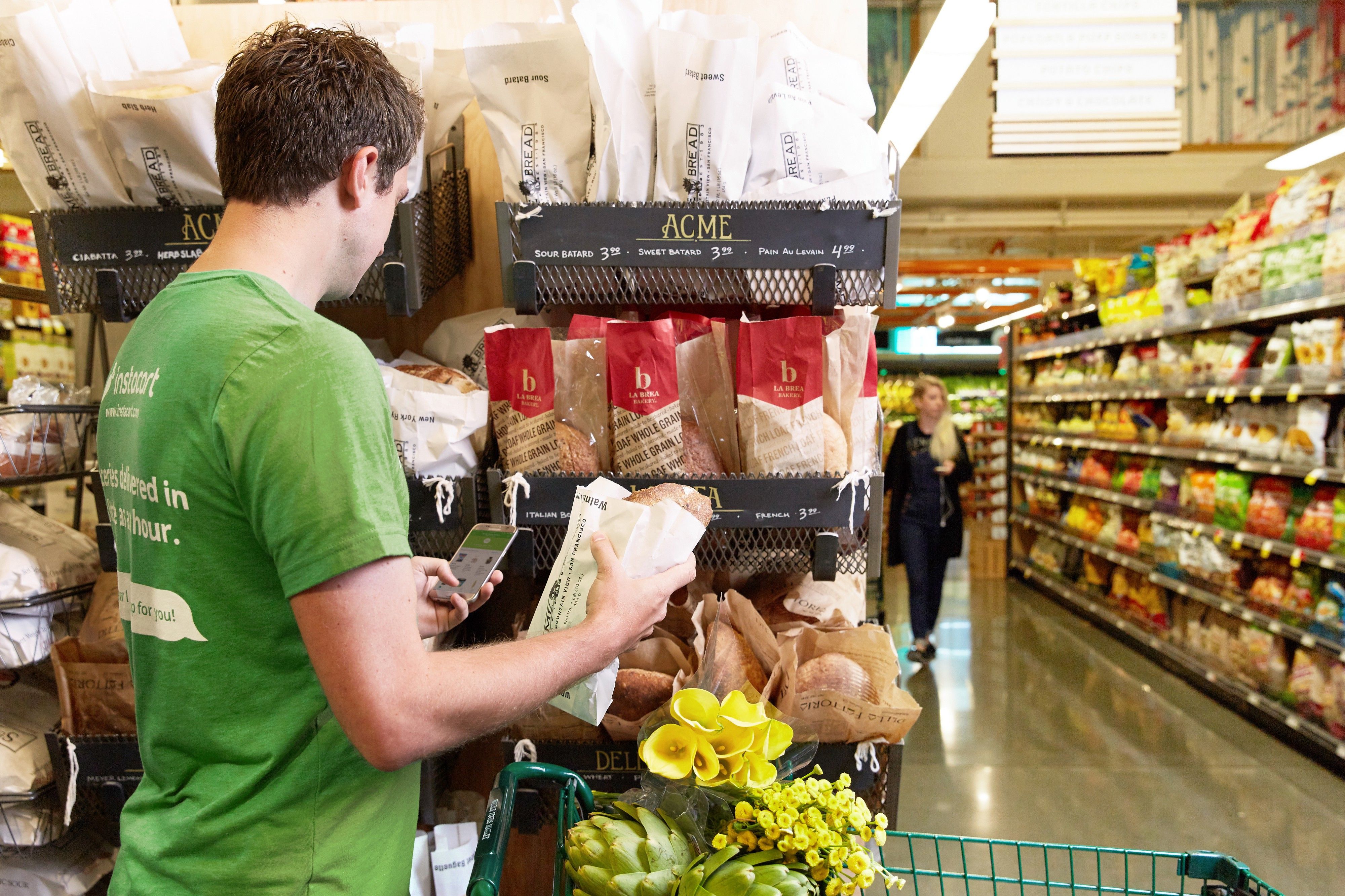 Although we have discussed various features of the app, we can still add more features to make your brand stand out from the crowd. As we increase the features of the app the cost will also increase. In other words, This proportionality of the app cost with the features is because of the upgrading technology, they all are directly proportional to each other, features will be upgraded based on new technology in the market. So the cost increases with the increase in features and technology.
In simple words, the cost is affected by features and technology added to the app. Apart from this, there is one more aspect that affects the cost which is factors. Additionally, factors like the platform you use for your app, region where your app is developing, UI/UX interface, and more also affect the cost of an app. Suppose, you want to develop the app including both the platforms iOS and Android then the team that you are required to hire:
1-2 Android developers
One project manager
1-2 iOS developers
2 QA specialists
One backend developer
1-2 UI/UX designers
However, you have a choice to ignore the project manager if you select a freelancer for your project. Still, the project manager is a responsible person in the team, and he/she can make your work perfect. Additionally, to develop an on-demand app like instacart for a single platform will cost you around $9000 to $20,000 and if select a cross delivery app then the cost will also increase with more features, so the overall cost of developing an on-demand app like instacart will be around $50,000. The cost can vary with the features and can extend up to $100,000.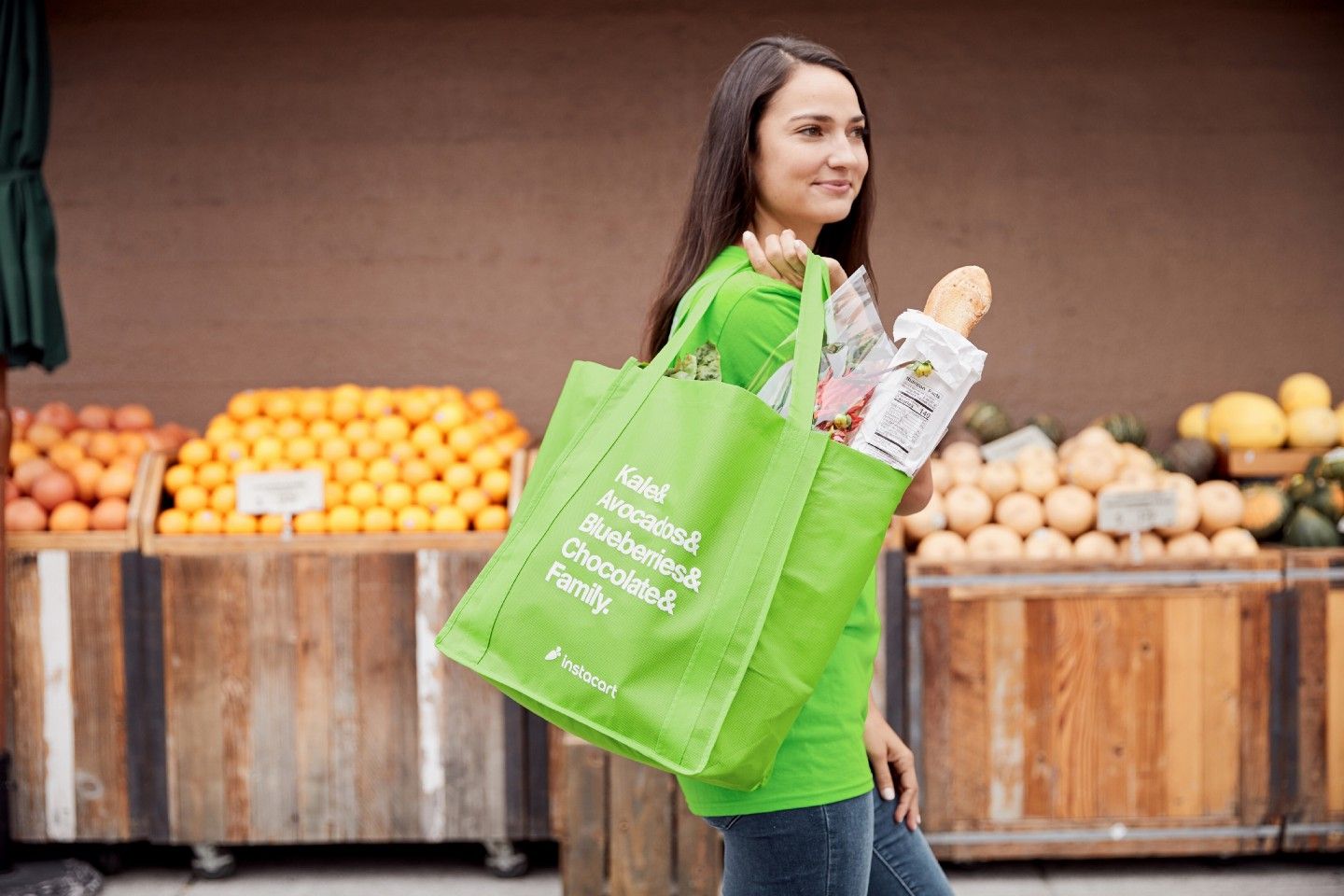 Application and Data: Python, NGINX, React, PostgreSQL, Ubuntu, Redis, Amazon EC2, Amazon S3, Ruby, Firebase, Android SDK, Rails, Objective-C, Memcached, Cassandra, Pandas, Numpy, Unicorn, Snowflake, AmazonEBS, and Domino.
Business Tools: Slack, Gsuite, Asana, Zendesk, Quip, Hellosign
DevOps: Rollbar, Papertrail, Packer, Loggly, CircleCI, Jenkins, GitHub, Xcode, Amazon EC2 container service, status page.io.
Utilities: Mapbox, Branchmetrics, Amazon Kinesis, ElasticSearch, Stripe, TwilioSendgrid, Amazon Route53, Twilio, and Siftscience.
Also read:- How much does it cost to develop an on-demand app like MyKirana?- online grocery shopping
Looking for an on-demand Grocery Delivery app development company
Identically, Tech Pathway is the best company if you are looking for all these services for your brand. In other words, because they have experience of how these companies work and what are their business models. Here we have our experienced team of developers and designers who will give you full and final guidance on "how to build an on-demand app like Instacart".you will get all your answers and solutions in one place.
What we offer:-
Web Applications
AI Chatbots
Record time delivery
Quality Customer Service
Easy to update and maintain code script
---
Created by
Vineet Changulani
Talking about myself I am a full time blogger as well as Digital Marketing Enthusiast who love to promote businesses of people using SEO, how to maintain the best Google ranking, and increase traffic on your platforms.
--- ---
Related Articles