Building a Business Website That Aligns With Your Brand
Build a branded website that will help your small business stand out and engage visitors.
The following is a true story. Names have been changed to protect the innocent.
John was the owner of a startup and had been a client for a couple of weeks. In one of our initial calls, he and I had a conversation about his new website project.
"Chris," he said, "I was looking over some sites this past weekend and found one I really love. As soon as it loads, there's some animation at the top. Then near the middle, there's a high-resolution image of a mountain range. The words THINK BIG are in huge, bold letters. I want mine to look like that."
I appreciated that John was making the effort to come up with some ideas for his new website design. But I thought there was something else we needed to discuss first.
*****
Whether you want to redesign a website or create a new one, the first question to ask before you start is:
What do you want your website to accomplish?
Many business owners get excited about website design but forget the purpose of one.
That means it should:
Grab attention

Engage visitors and is simple to follow

Tell them in clear language how your business can help them

Prompt them to take a step toward becoming a customer
There are many factors to consider that go beyond graphics and video. Your brand message should guide design. The goal is to communicate your value and generate more interest in your business.
Before I get into designs details, I would like to share some mistakes you want to avoid at all costs.
Website Design Mistakes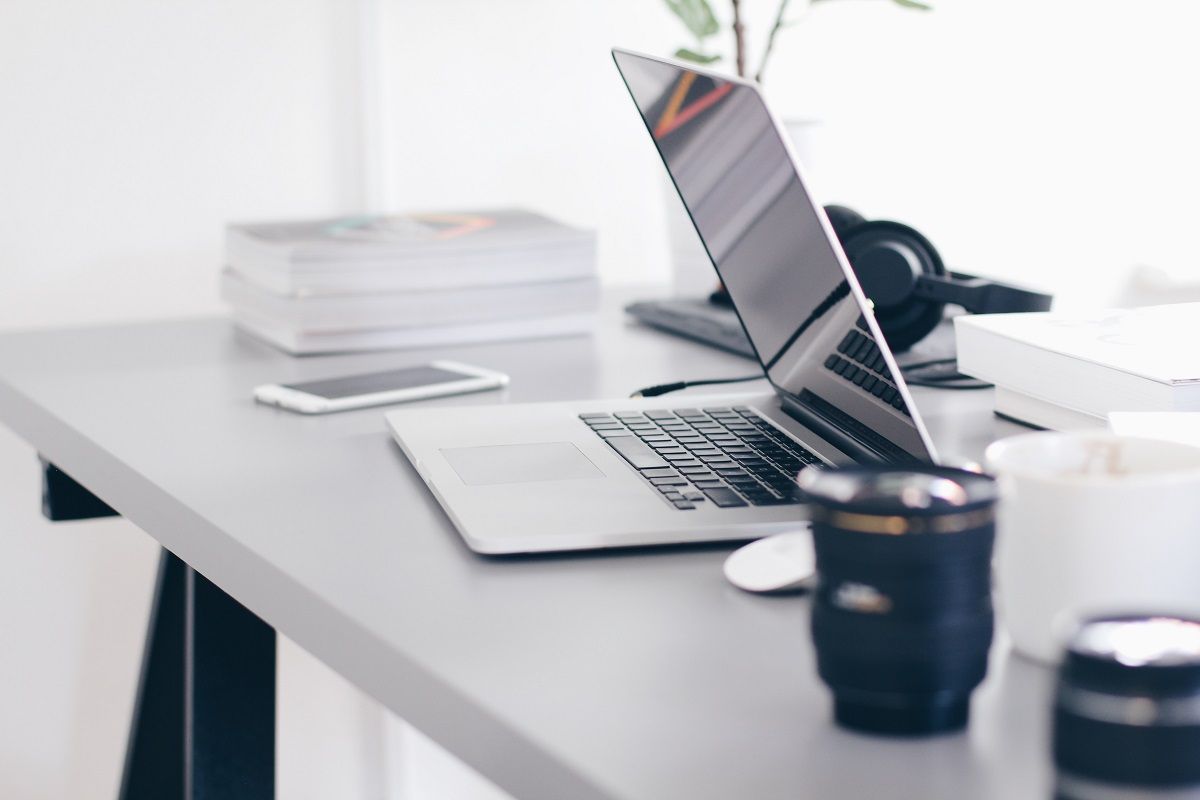 Some industries use websites as a resource for technical information. But for most of us, our website should support our brand and increase revenue.
In the past, designing a website required more technical knowledge than it does today. Now, tools are available that make site design possible for almost anyone. This is great news for the do-it-yourselfer or business owner on a budget.
Unfortunately, this has also led to a plague of bad websites.
Think about it. Not everyone who can use a hammer is a professional carpenter. The same principle applies to website design. You must not only know how to use the tools but must also have design skill.
Knowing what not to do can be as important as knowing what to do right. Here are 10 common design errors many DIY web designers make.
Design Mistake #1: They design the site from the business's point-of-view, not the visitor's. This is by far the most critical error businesses make with their website. Even professional designers sometimes get this one wrong. If your website focuses more on how great your business is, you might consider making some changes.
Start by stating the problem you solve and your unique solution. This should be on the home page.
More on this in a minute.
Design Mistake #2: Not designing with mobile devices in mind. As I write this, about half of all website visitors use their mobile devices to view websites. Yet, many DIY websites aren't designed to accommodate both. Screen sizes vary. You must consider how the site will look and function on different devices.
Design Mistake #3: Not optimizing for site speed. Images and videos can slow down a website's load speed. They should be condensed (or compressed) to decrease the load time. As it stands today, the ideal load time is around 2-3 seconds. Longer loads can actually hinder your site's performance.
Design Mistake #4: Terrible Typography. The fonts you choose can make or break your brand design. Website fonts should be the same ones used in all your brand communication. Fonts that aren't designed for body text will be difficult to read. Even fonts that are legible at large sizes may not be suitable for smaller screens.
Design Mistake #5: Poor spacing and formatting. Characters per line, the space between lines, and width of columns and rows is vital for a great design. If lines are not easy to read or grouped together in a way that makes the content flow, people will find it hard to follow.
Design Mistake #6: Your content isn't clear and concise. The moment visitors land on your site, they should see how you can help them. This increases the chances that they will want to know more about what you.
Your content should get straight to the point or you risk losing the visitor's attention. Make everything scannable by separating it into small sections. Use bulleted lists and one-liners to hold their attention.
Design Mistake #7: Poor site navigation. If visitors struggle to find their way around your site—and if it isn't obvious—they will be gone in a flash. Make sure links and clickable images are easy to see and take them to relevant pages within your site.
This is such a big problem that books have been written on it.
Design Mistake #8: Bad images. This is a tell-tale sign of a poorly designed site. Images that aren't relevant to your content will undermine the brand-building process. They should be sharp, unique, and align with your brand identity.
Design Mistake #9: Inaccurate or missing meta data. Titles and descriptions should be relevant and help boost your SEO power. It's important to capitalize on every opportunity to get organic traffic.
Design Mistake #10: They forget to include legal statements. You must have terms of service and privacy policy statements. This includes warranty information, refund policies, and other legalities of doing business.
Tips for Designing a Brand-Building Website
What Do You Want It to Do?
I mentioned this one earlier, but let's take a deeper look.
Do you have an e-commerce business? Do you offer complex consulting? Whatever it is, you must take it into consideration before you create your site. Write down everything you want your visitors to do or takeaway from your site when they come to it.
In the section above, I mentioned that the optimal website load time is around two seconds. This is why you must think of the most important point you want to make and say it first. You don't have long to communicate your value.
The best place to do this is in the top-half of the page (also referred to as "above the fold").
Also list the functions your site will perform. Choose a website platform solution that has the capability you need. Also plan for later expansion. Many businesses have been forced to redesign their site because they didn't plan ahead.
If you want to accept payments, offer courses or extra resources, be sure your platform can handle it.
Choosing a Domain Name (URL)
Your domain name is the part that follows www. Select something that makes sense for your business and aligns with your brand. It should be easy for your customers to remember.
Stay away from uniquely spelled words (i.e. "ezy", instead of easy). Also steer clear of abbreviations, numbers, or hyphenated words unless is adds value to do so.
Once you have settled on a name, make sure it is available. You can do this by searching Google or a domain provider like GoDaddy or NameCheap. The website platform you use will have a way to search for this as well.
While .com is still the most popular, other top-level-domains (TLD) are widely accepted. Some of these are .co and .biz.
If you want to learn more about these, read this article.
Who Will Host?
A host maintains the server where all your website data is stored for public access. This can be a tough decision if you don't know much about server capabilities.
Hosts have various levels of service. This means that the amount of content and speed of delivery vary. Again, you should not only consider the needs you have now, but what you will need later. I can tell you from experience, it isn't easy switching hosts.
Here is a site that provides detailed information and compares hosting companies.
Building the Website
If you have followed the framework I have given you so far, you should be ready to start building your site.
The Home Page
start by thinking about the visitor's experience. What should happen the moment they land on your home page. What is the first thing you want to say to them? What is the primary problem you help them solve with your products or services?
Put this message at the top of your home page. Be sure people can scan the content on your home page and figure out what you help them with and how you do it. Make sure the images and content aren't crowded and that everything is easy to read and relevant.
The About Page
The About page usually gets the most views, second only to the home page. Your website should always be customer-focused. But this page is an opportunity to talk about yourself. But link every part of your brand story, business history, etc., to the customer in some way.
Also include images of you, your team, or employees if you have them. You should also include links to any social media profiles.
Other Pages
Some sites have pages that list services and others have product catalogs. The options are endless. Any services or products that need more explanation should have their own page.
If you have a blog, make sure posts are categorized so they can be found easily using your site's search function. Also, putting a link to popular posts on other pages can help draw more readers.
Contact Page
On your contact page, include hours of operation, a phone number, email addresses, and a physical location. You can also install a messenger app that allows customers to reach you 24-hours a day. Of course, make sure you're ready to give them that kind of round-the-clock access!
Content
Written content for your site should be clear, concise, and expressed in your brand's voice and tone. Don't get too wordy or over-explain. Include the most important information about each point you want to make and keep it brief.
Images
Images should be clear, in high-definition, and relevant to the content. Just because an image looks good doesn't mean it belongs on the site. All images should align with your color scheme, if possible. They should have a professional quality. Avoid using too many stock images.
Assign a name to them using relevant keywords (called Alt-Text). This will add a little extra SEO juice.
Images take more "server power" to deliver. Compressing them speeds up this process. Using too many images can slow your site down. Experiment until you find a good balance.
Use this tool if you want to check your site's load speed.
Calls-to-Action
This is a link or button on a web page used by visitors to engage further. Here are some examples of calls-to-action:
Click on a link to read a blog post.

Click on a button to sign up for a webinar.

Click on a product description to buy it.

Click on an image to contact the company.

Click a link that takes the visitor to another section of the website.
There are many types of calls to action. Be sure to include them in as many places around the site as possible without overdoing it. The last thing you want to do is annoy people. Having too many CTAs is like shopping in a store and having an employee ask if they can help you every two minutes.
Besides, too many calls-to-action reduces their effectiveness.
Get creative with them. For example, instead of having a "Learn More" button, say, "Click here if you want to start losing weight today." This approach is often much more effective than standard action words.
Search Engine Optimization
Search engine optimization is the process used to increase organic website traffic. You need some technical knowledge to optimize your site for search engines.
But your site won't get visitors if no one can find it. Organic traffic is becoming more difficult to get. This makes SEO an important part of the design process.
Caution: Many web design agencies view SEO as a separate service. For that reason, it is not always included in web design packages. This is may keep design costs down but at some point, you will need to optimize your site.
If you would like to know more about SEO, start here.
Publishing and Updating Your Site
Now that you have built your site, you're ready to publish it. But the work of building a branded business website has only begun. Leaving your site stranded in cyberspace won't accomplish the goal of having one.
That is why you must update your site on a regular basis.
Use blog posts, videos, or other forms of content to keep your site relevant. I'm sure you have seen a website that hasn't been updated in a year or more and wondered if the company was still in business.
Publishing updated content gives your visitors a reason to come back to it. And every time they do, you will have something new for them to read, watch, or buy.
Conclusion
Don't just build a website, create a branded site that will enhance your value and get more visitors interested in your business.
A well-designed branded website:
Communicates your unique value.

Resonates with the audience you want to attract.

Shows people how you're different from competitors.

Establishes a relationship with prospective customers.
And it does all of this in the blink of an eye. That makes it one of the most powerful communication tools you have.
Until next time,
Chris
---
Managing Director, The Brand Auditors
--- ---
Related Articles