How Burger King's Unconventional Tactics Are Winning The Marketing War
Shirt sponsorship, video games and free food
In 2019, the Burger King Marketing Executives hired a firm to help with their marketing strategy.
First, they started liking tweets from 2010 from people with massive Twitter followers. The Twitter Influencers like gaming superstar NadeShot and YouTube superstar Casey Neistat had tweets from 2010 that no one else had liked, interacted with by the official Burger King account.
Sean Kernan did a brilliant piece on it here. Through this, they utilised the influencers to reach markets for minimal cost. This campaign was an exploit-marketing entry and was exceptionally successful at increasing the reach of the company.
The same marketing firm also convinced the company to invest in the sporting market to gain exposure, but they did it uniquely. Traditionally, big brands will reach out to star athletes and get them to endorse their brands. They use that reach to support a campaign and spend big on print, television and internet advertising. Not this time.
Coca-Cola has been using the NBA, and its players reach in this way for decades. There have been other famous brand couplings with David Beckham and Cristiano Ronaldo and underwear modelling.
Each of these campaigns cost millions of dollars.
Burger King decided to do it differently.
In June 2019, Burger King approached a Fourth Division English Football (Soccer) Team called Stevenage FC to see if they were interested in having them as their major shirt sponsor.
This seems like a peculiar move at face value.
Stevenage FC is not popular outside of the Hertfordshire town 29 miles North of London.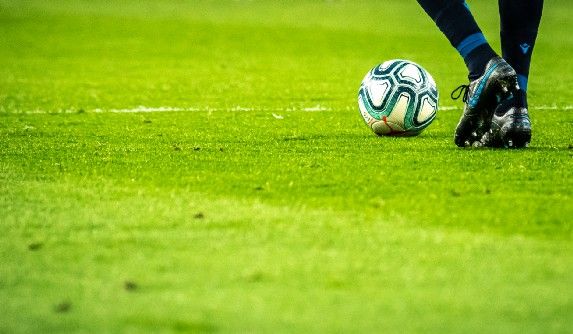 Photo by Emilio Garcia on Unsplash
Founded in 1976, following the bankruptcy of the town's predecessor Stevenage Athletic, they won promotion to League 2 (England's fourth division) in 2010 and have had limited successes since then.
In fact, when Burger King approached Stevenage FC, they were the lowest of all the professional teams ranked 24th out of 24 teams in division 4.
But, the Burger King Marketing team saw an opportunity.
And it was all about timing.
The Burger King marketing team were playing the long game again. Investing in shirt sponsorship with Stevenage allowed them access to one key thing.
A move that over twelve months later is still paying dividends. The Stevenage FC match shirts and replicas continue to sell out across the globe, and it is because of their devastating two-step strategy.
Step 1; Buy shirt sponsorship in June 2019.
Burger King approached Stevenage FC in June 2019 deliberately. They took out a shirt sponsorship contract that took a 2-year deal through to the end of the 2020/21 season.
Their reason for doing it was to tap into the video game market. Purchasing shirt sponsorship in June allowed them to make the next edition of the EA Sports FIFA franchise.
Their logo would appear on the shirt of Stevenage FC in the FIFA20 edition of the game.
Again, this seems like a peculiar motivation. Stevenage are one of the worst-rated teams in the game. Each football team is rated out of 5-stars, with the big-clubs of the world game typically receiving 4.5 stars.
Stevenage FC has a rating of 0.5 stars, equal lowest in the game. No one chooses to play with them.
Right?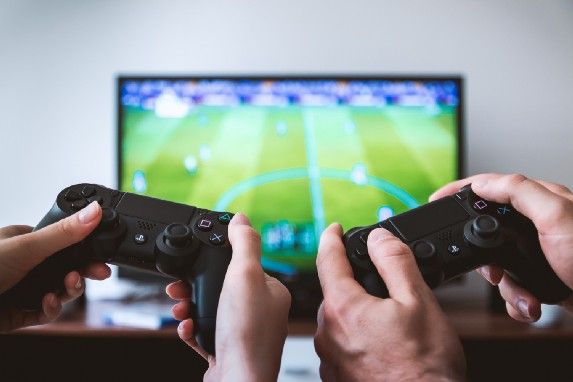 Photo by JESHOOTS.COM on Unsplash
Step 2; Start the #StevenageChallenge in October 2019
On the 17th of October, a few months later, both Burger King and Stevenage FC announced the #StevenageChallenge.
Here is an excerpt from the announcement on the Stevenage FC webpage;
Stevenage Football Club is delighted to announce its involvement in BURGER KING'S® brand-new global advertising campaign the Stevenage Challenge, that encourages people all over the world to try and turn Stevenage FC into the biggest Club in the online world…
They launched the challenge across ten countries; the USA, China, Mexico, Brazil, UK, France, Germany, Russia, Sweden and Spain, with the challenges themselves varying by country.
All the challenges centralised on video game players of the EA Sports FIFA20 video game choosing to play with Stevenage FC, achieving some in-game feat, and then sharing it on social media.
It started as scoring a particular type of goal; a header, or direct from a corner, but progressed into challenging gamers to get the highest-profile stars of the game to play for Stevenage FC and have the videos of their goals get onto social media.
Soon videos of Ronaldo, Messi, Van Dijk, Mbappe and Neymar Jr celebrating goals began to flood social media, all with the hashtag #StevenageChallenge and tags for Burger King.
The reason gamers were doing it was not just because of the challenge in and of itself (which is a significant challenge to get the team promoted through the leagues and allocated the budgets that enable them to sign these types of players).
But, because Burger King coupled these challenges, and the sharing off accomplishing them on social media, with the incentive of free food.
People were sharing these videos and receiving free burgers!
The #StevenageChallenge that required gamer dedication and skill to achieve, coupled with the incentive of free food, has been enough to catapult the club and the product into gaming and marketing folklore.
Stevenage FC is now the most used club in FIFA's career mode.
Stevenage FC shirts have sold out in all markets.
The #StevenageChallenge recently started trending on Twitter again, 1-year after the campaign launch, coinciding with the release of EA Sports FIFA21 game.
Burger King realised that even though the club was the lowest in the game, it would still appear in the game with all the big clubs.
They tapped into gamers desire to be challenged and rewarded, and they exploited their low market entry for sporting club sponsorship opportunities with free food and capitalised on social media marketing again.
A company with $1.5 Billion in annual revenue and operations in 115 countries have found a way to seize social media markets in novel and inventive ways.
The campaign won three yellow pencils for the advertising agency DAVID from Madrid in Spain in the 2020 Design and Advertising Awards and continues to win awards through other advertising awards.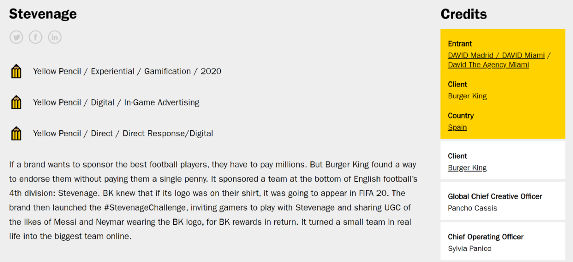 Screen Grab from the Design and Advertising Awards page
Here is the award video from the DAVID agencies win of the Golden Pencil through the One Awards that describes the campaign and its effects.
Burger King has proven that there are other methods for reaching your market, one that other companies have not yet tapped.
They have been brilliant lately. They are certainly winning the advertising and marketing wars.
---
Inspired by life. Leadership, Growth, Personal Development. Engineer and Sports Enthusiast. Top Writer in Leadership. https://medium.com/@spurtapurton
--- ---
Related Articles