Business Negotiation Vocabulary
People in business negotiate all the time. There are a lot of things one can do to ensure you get the most out of a negotiation.
---
Jharna Jagtiani
5 months ago
|
2 min read
---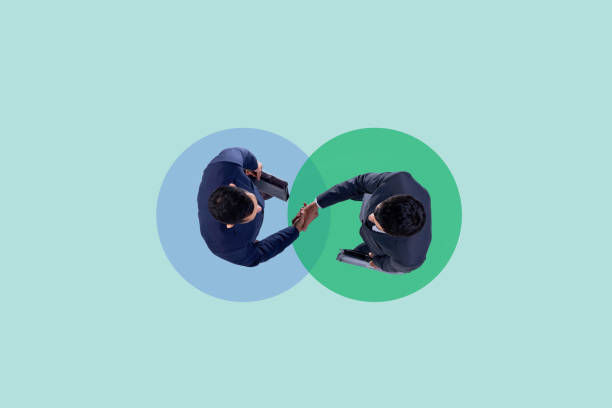 People in business negotiate all the time. Either they negotiate salaries and bonuses, details of contracts with partners, and deadlines with managers/supervisors/labours and others. There are a lot of things one can do to ensure you get the most out of a negotiation.
Naturally, one should find out as much as one can about the negotiation partner/opponent (the person you will be negotiating with), about their business, and about negotiations in general. But one can also help oneself a lot in a negotiation situation just by knowing the right vocabulary.
We are going to look at some general negotiation vocabulary one can use during a negotiation -
To Shop Around:

to compare offers of different providers of suppliers

Target Deal:

the deal you would like to sign (attractive and profitable)

Your Bargaining Position:

it depends if what you offer is rare or of unique value to the buyer.

A Proposal:

is what you offer to the other person. it includes quantity and terms of payment and delivery.

A Counter Proposal:

a response of the other person to your proposal. Usually concerns the price and terms of the deal.

A Breakeven Point:

the lowest price you will accept for this deal. Below is your deal that will not be profitable.

To Make Concessions:

to accept certain counter-proposals. Remember: If you make a concession always ask for something in return.

To Outlast Someone:

to negotiate patiently, and slowly, not being in a hurry to close the deal. This may make the other person impatient and ready to sign quickly.

To Walk Away:

to leave the negotiation table without signing the deal.

To Sweeten the Deal:

offer something small but free just before closing the deal.

A Closer

: a closing argument used to give a final push to a person who is almost in but still hesitates.

Bottom Line:

the most important factor.

To bargain:

to discuss the conditions of an agreement, to negotiate. You can also use this as a noun (something can be a bargain) to refer to products being sold for a really good price.

Alternative:

a choice that could be better than the present situation.

To reach consensus:

to agree on a matter that initially (at first) you disagreed upon.

Deadlock:

a point in a discussion that takes you nowhere because people cannot reach an agreement.

Highball:

make a request that is much higher than you expect to receive.

Lowball:

offer something much lower than you think the opponent will ask for.

Leverage:

something that gives you power in a negotiation.

Counterpart:

a person or thing having the same function as another.

Equivalent:

a proposed agreement that is different from, but equal in value to, a previous proposal.

Intermediary:

a person who communicates between the two sides of a negotiation.

Tradeoff:

an exchange process in which one side gives up partly on some issues to gain on other issues.

Amplify:

expand; give more information.

Haggling:

arguing back and forth (often about prices).

Logrolling:

trading one favor for another.

Ultimatum:

a final term that has serious consequences if not met.

Yield:

to give in to another's requests.
---
Created by
Jharna Jagtiani
Ms. Jharna Jagtiani is an Assistant Professor at IFIM Law School. She is a qualified lawyer and a certified mediator by the Indian Institute of Corporate Affairs under the aegis of the Ministry of Corporate Affairs – GOI. She is a mediator & online dispute resolution consultant. As an independent practitioner, her work involves assisting start-ups, small and medium-sized enterprises to set up their internal management and consumer dispute resolution system. In the year 2016, she became the Co-founder of Prerna Foundation – a socio-legal initiative started with an objective to ease access to justice for people at large. She is also a Startup Consultant at Pixilets. Recently, she has been awarded the "Nari Shakti Samman Award" for women's empowerment – by helping women entrepreneurs to start grow and sustain their dream ventures at Jan'ki Conclave and Award 2021 - 2022.
--- ---
Related Articles