career transition
If you want to make a career transition but don't know how, check out this top article.
---
Albérico Junior
9 months ago
|
6 min read
---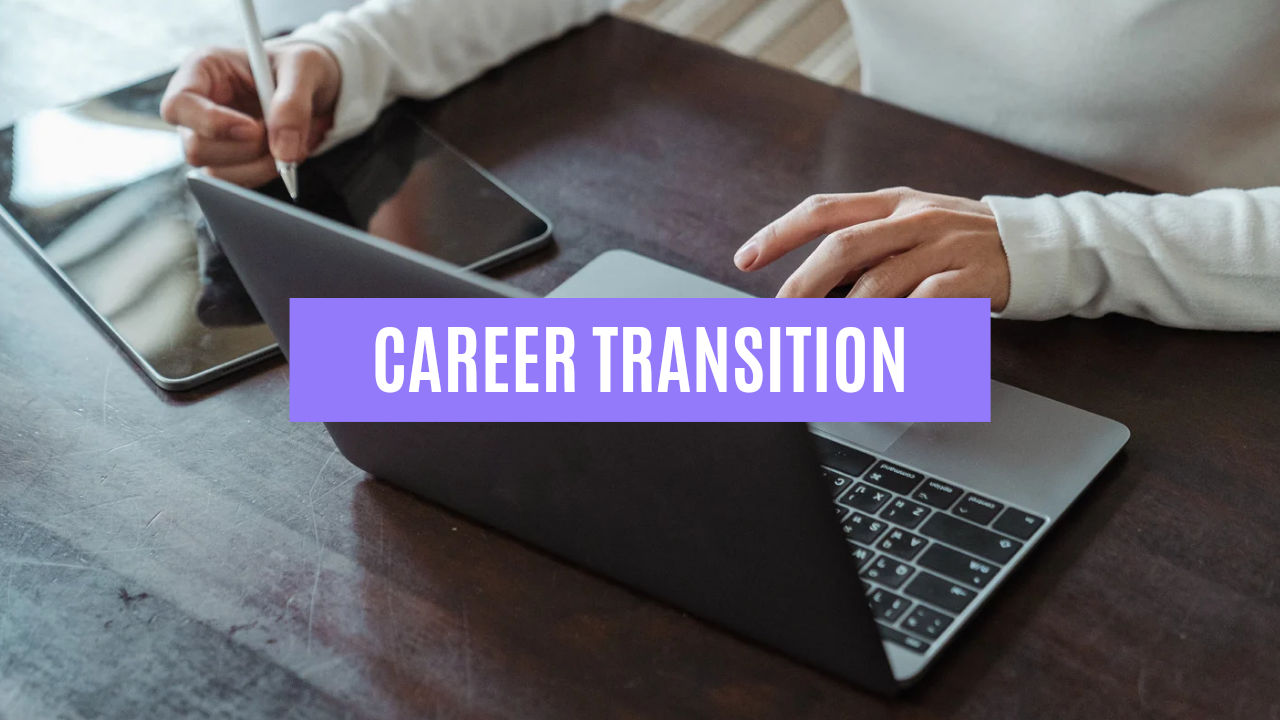 Hello!
All right with you?
Today we are going to talk about career transition, something that has been happening around the world.
Many workers who are unhappy in their jobs are migrating to other areas, which they can only have, but freedom, get their plans out of the drawer, and be able to fulfill their dreams.
Come with me today we have a lot to talk about.
Career unhappiness is very common, but according to a survey conducted by consultant Fredy Machado, about 90% of respondents are unhappy with their jobs.
Job dissatisfaction can be generated by several factors: The early choice of professionals, lack of perspective for career growth, lack of purpose in the role, lack of motivation, or even external factors.
Faced with these factors, many choose to continue in the area they are in, even if they are unhappy, after all, being able to change this scenario is not an easy task.
But an alternative to seeking professional fulfillment and finding happiness at work is to be able to make a career transition.
But if you want to make a career transition, but don't know where to start, keep reading and we'll help you.
What is career transition?
Career transition, career change, is when a person decides to change profession.
And as mentioned earlier, changing careers can be an alternative for those who are dissatisfied with their current work area.
But it is not always a professional choice. Sometimes it can happen because there are no opportunities in the job market, difficulties in growing in the current career or other various factors that are not necessarily under the person's control.
But why change professions?
This is a question that can arise at different stages of your professional trajectory and is something totally personal.
The reasons that make someone change professions can vary, perhaps the reason why you would change careers are not the same reasons that would make other people do the same process.
Therefore, the decision to change your area of activity must come from you, according to what you believe makes the most sense for your moment in life.
This is when you can choose, because this process is not always an individual choice. In any case, a good motivator for changing careers is professional unhappiness.
If you've noticed that you're not satisfied with what you're doing today and you've already tried to change companies, industries and have already tested a few different possibilities within your career and none have worked, maybe it's time to start making a change.
Career transition, where should I start?
The first step in making a career change is to think about whether it really is the most viable solution to solving your problems.
Dissatisfaction with your job is not always a sign that you don't like your profession. It may be that the company you work for is not ideal for you and changing companies would solve your problem.
Another alternative is to change positions within the area of activity, because within each profession and training there are several possibilities.
A simple example, a person who graduates in Business Administration may not like to work in companies, but felt fulfilled working in the academic area as a university professor.
Before definitively changing areas, try to explore all the possibilities within your current profession.
How to plan a career change?
Now that you have reflected and realized that you really want to change careers, it is necessary to plan how to make this change in the best way.
There is no rule of thumb on what is the best way to change careers. There are many different stories about each one who has gone through this transition process.
There are stories that worked and others that didn't, but the important thing is that if you've already decided to change careers, it's worth a try. Preparing for this moment of change can help a lot.
First of all, if you want to change areas, but you still don't know which one you want to go to, you need to find out what profession you would like to work in. A good start is to do vocational tests, to be able to identify which area of knowledge you will most like and to have a list of options.
From there, you can talk to professionals in the area, and understand what the job market is like, learn about the day-to-day of that profession, and if possible try to find volunteer work experiences or take courses that can expose you to the reality of that profession. occupation, so that you have greater security that it is really what you intend to follow.
If you are at the beginning of your career, and you are graduating in a certain area, but want to work in another, this path can be a little simpler.
A good strategy is to look for an internship in your area of interest and not training. Because, at that moment, professional experience is not so relevant, after all, the internship is usually the first contact you will have with the job market, so companies will be open to people from different backgrounds.
How to make a career transition?
After you've already planned, let's go step by step on how to make a career transition.
Learn the training needed to work in the area.
For some professions, courses and building a portfolio are enough for you to enter the area. But depending on which profession you want to pursue, you will have to do a new degree or a more in-depth specialization.
After doing a lot of research on the career you want to pursue, make a list of essential qualifications you need to do the job and organize a study schedule for that stage.
Take courses.
It is more difficult to start working in an area without previous professional experience, so courses can be an excellent alternative to gain more knowledge in the field you would like to work in.
There are online and face-to-face courses, of short, medium and long duration and with different levels of specialization. See the format that best suits your needs and look for institutions that you like.
Get experiences outside of work.
companies will not always look only at your professional experience in that area, especially if during the job interview you already talk about the desire to change area and show how you are prepared in other ways.
So to get your first professional experience, it is important to have experience outside of work, such as volunteer work, courses and other activities that will bring you experience in the area you want to work.
Research projects that you can develop without previous experience, take courses in different formats. This is the time to have varied experiences to get in touch with the profession and acquire some kind of experience.
Participate in selection processes.
Perhaps one of the biggest challenges of career transition is getting the first job opportunity in the desired area, because if the vacancy is not an internship, it is common for professional experience to be a prerequisite.
This is why it is so important to prepare for the selection process. After you prepare, take courses and gain some experience, start participating in these processes in the profession you want to enter.
Highlight in your resume the experiences that are most related to the vacancy, and focus mainly on the interview stage.
Prepare yourself financially.
After you get your first opportunity, you need to be prepared for a remuneration that is probably below what you were used to, as you will have the remuneration of a beginner in the area.
So plan well financially so that you don't have big problems at the beginning of your career. A financial reserve can help you with this.
How to make a resume for career transition?
For you to get a job in the desired area, it is of great importance to pay special attention to your resume.
It is common for those who already have professional experience to highlight previous positions, projects they participated in and the different companies they worked for. But what about when you still don't have experiences to highlight on your resume, what to do?
That's why it's so important to seek qualifications at this moment, because it is from there that you can try to conquer your first job opportunity and be able to kick-start your new career.
The career transition process is a big life change and it is not at all simple, but with self-knowledge, planning and patience it is possible to go through this delicate moment without major turmoil.
I hope that with these tips you can make your career transition, but smooth.
If you liked this content, leave your comment, like and share, someone may need these tips.
A big hug, see you later!
---
Created by
Albérico Junior
--- ---
Related Articles