What is Your Catchcry?
As a leader, you need one, and I'll help you find it.
I recently began to think about catchcries I have heard in recent times; the Me Too movement, Black Lives Matter, and the one that made me wonder — Make America Great Again. Is it any greater than it was a few years ago? Probably not. Was the catchcry effective? Absolutely.
All of these catchcries have a weight to them, and all of them have made an impact. It has re-enforced that there is power in a catchcry for leaders at every level.
So, how do you craft yours? I'll give you three steps to get it done, then describe how I made mine and why it is important for you to have one for yourself.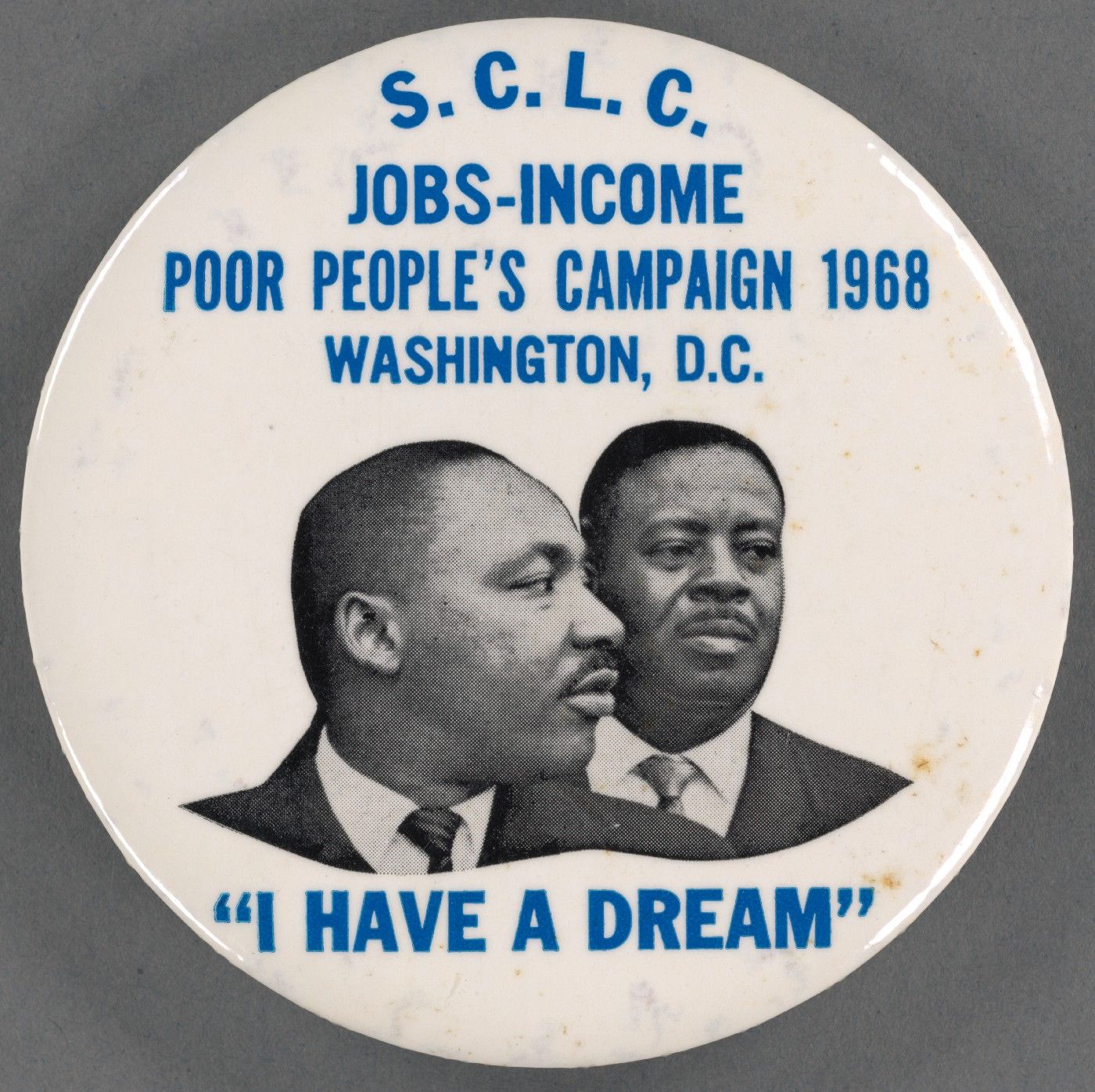 Personal catchcries from recent history
You cannot say "I have a dream" without knowing its origin. You cannot talk about "choosing to go to the moon" and not think about the leader who said it.
These catchcries that were so tightly coupled to a compelling vision are amongst the things that made those leaders memorable.
"Float like a butterfly, sting like a bee" — Ali. Or, "You miss 100% of the shots you don't take" — Gretzky.
These are catchcries from sportspeople, and these quotes have left an indelible mark on the world.
But perhaps these don't resonate, because they seem from some time ago.
So how about these;
"If you're afraid to fail, then you're probably going to" — Kobe Bryant.
"We showed that we are united and that we, young people, are unstoppable." — Greta Thunberg
There are many examples of the power of well-constructed words. These are but a few that have had an impact on many around the world.
Marketing you still remember
It isn't just people that have had an impact with their words. Marketing teams and advertising agents spend chunks of their time discussing the merits of certain words and how those words can be used to convey an idea or a brand image, a companies purpose.
Thirty-two years ago a marketing team in Weiden and Kennedy re-modelled the final words of a man executed by firing squad in Utah in January 1977 and boosted a sporting brands market share in North America from 18% to 43%. It was wildly successful and is still the corporate slogan.
You cannot think of Nike and not think of the slogan 'Just Do It'.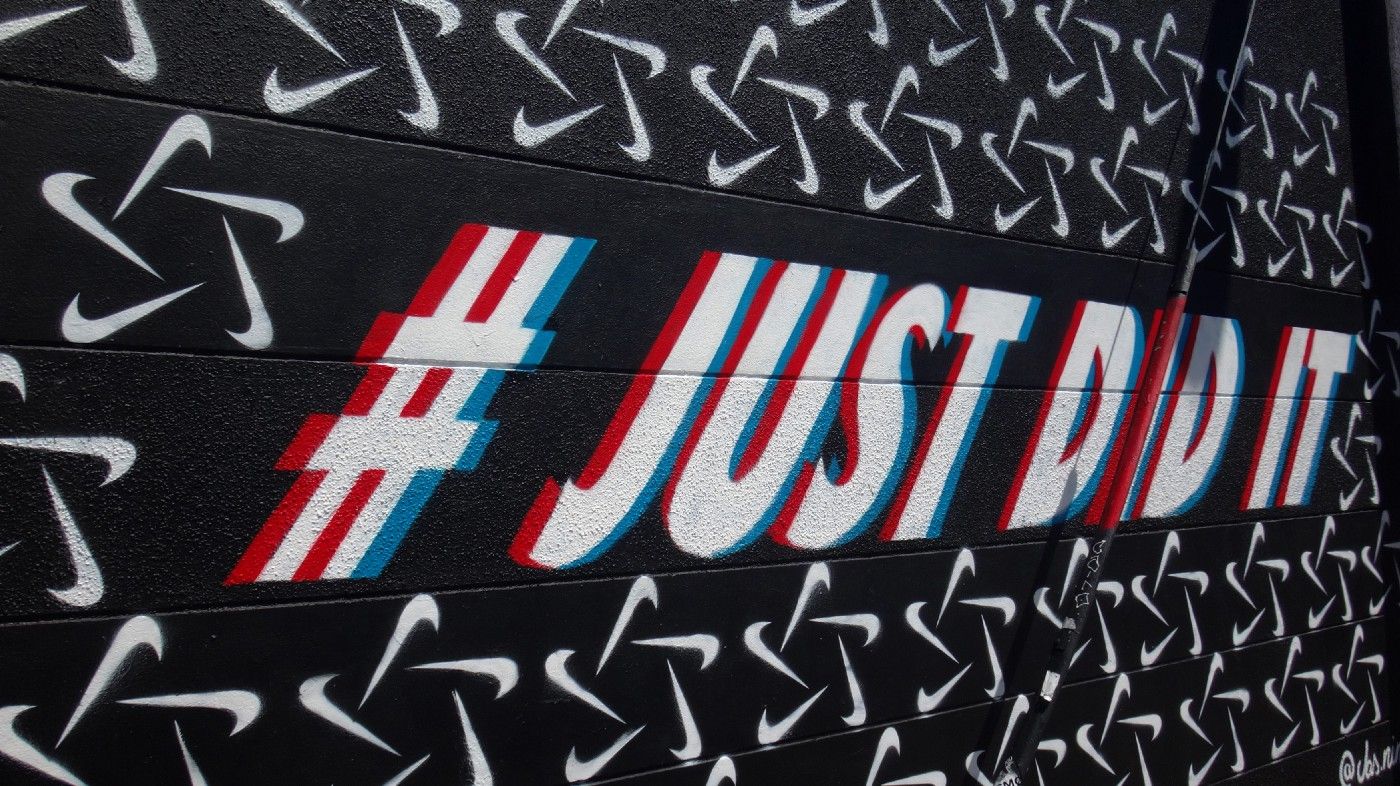 Steve Jobs identifying that you should 'Think Different', Toyota is motivating us by saying 'Let's go places'.
Does anyone know what people say about Las Vegas?
You get the point.
Now, you need to understand that you can create your own. But, it is not a slogan; it is an emotive description of your ideologies and your substance.
Craft it and use it, carefully.
The thing is, you don't need to use it out loud and broadcast it to the world like the public speeches and advertising campaigns above. You can use it within your mind when you need it most. It can be your secret vision for yourself.
We all need one.
Crafting a personal catchcry
There are three critical steps to getting this right.
First, understand your self and your vision for your future. I have done this by writing down my adjective and noun statue. Without a clear picture of where you are, and what you identify about yourself, you will not be able to describe your path forward.
For instance, what is it you want others to say about you when you're not around. What is it you want to be able to tell people about yourself? Know yourself and then compose your vision for yourself.
Second, know the language you need most. Certain words invoke specific emotions, and your catchcry should bring the feelings you need. In this, the computer thesaurus is your ally. If it is happiness, you want to invoke, try joy or delight to bring a more emotive word. Use these words to inject some of your personality.
Robert Plutchik used a petal shape to describe his emotion flower, the figure below shows eight petals of emotion and the primary dyads — the coupling of two petals (e.g. anticipation and joy = optimism).
His emotion flower is used to couple the petals one, two, three or four (opposite) petals apart to create new emotions and it is a useful resource for you to work out the language you need.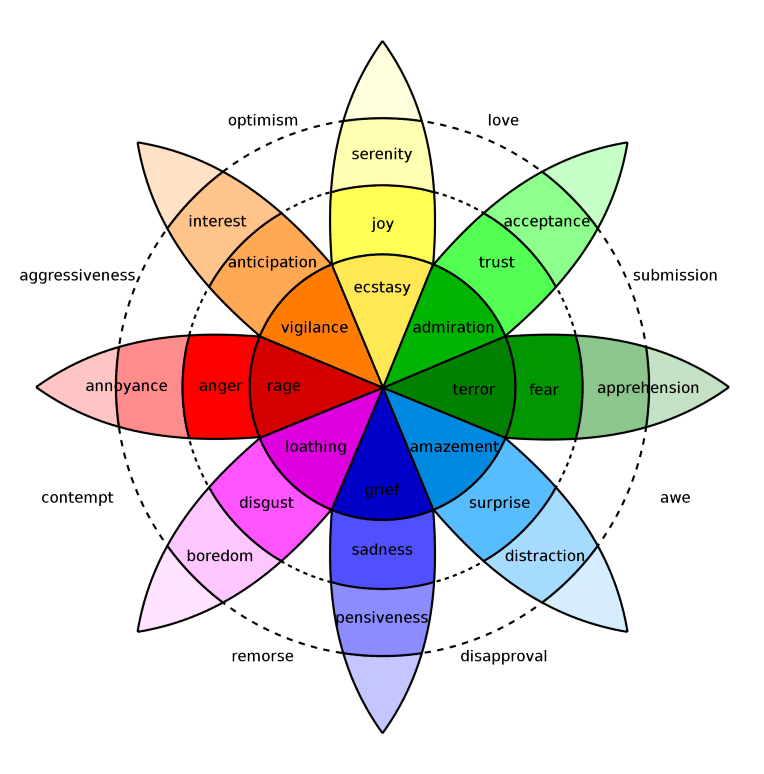 Third, keep it punchy. Most brains are lazy, including yours. Your personal catchcry needs to be short and focussed and give you what you need. To get some idea of what you need to say, focus on just one word. Once you think you've found it, punch it into a slogan generator like Zyro.
For instance, I put a word that Growth into the AI machine and here are a few options it gave me;
There Is No Life Without Growth.
Growth Reaching For The Stars.
Call A Friend, Call Growth.
Growth Is What We Do
Growth — Forget The Rest.
Puts The Growth In The World.
If an AI can come up with these, you can definitely take one and improve it for you. If you don't like the first options it gives you, then press the button again.
My Catchcry
I spent some time defining my personal catchcry a few years ago, and it holds to this day. My catchcry is based on my core values, as so much of my life has been over the last three years. When I distilled the essence of my values into my philosophy, it came down to trying to improve things each day.
Could it be better tomorrow?
I apply this to everything I touch and interact with, but the area I have taken great energy from is from my interactions with others. Is there something I could do to improve our relationship or their self-belief each day?
It is one of the reasons I write these sparks.
As a leader, it is important to think about the mark you want to leave on those around you. Because you don't have a choice, you will leave one regardless, so you might as well do it purposefully.
If you can spend some time finding the words that describe you and your purpose, and the emotions you need, then you can assemble a punchy catchcry that can centre your thoughts and define your actions.
This sort of internal power is important to you. It gives you the energy and direction you need when you are stuck or deciding how you need to act right now.
So, what is your catchcry?
---
Inspired by life. Leadership, Growth, Personal Development. Engineer and Sports Enthusiast. Top Writer in Leadership. https://medium.com/@spurtapurton
--- ---
Related Articles