Celebrating one year of Kota Factory- with Ahsaas Channa
Ahsaas talks about her acting journey that and shares her favorite memories from Kota Factory
"Badi acchi mahila hai, mitra uday ji ki hai, par sneh mujhse zyda krti hai," that's how Ahsaas Channa (Shivangi) was introduced by Ranjan (Meena) in the very first episode of Kota Factory.
And, we pictured a bubbly girl charming everyone the same way she has been doing for the past 15 years.
But, everything changed a second later as she made an appearance saying "Mahila hogi teri maa, ladki kehte hai."
2 seconds post this, she gave a dead look to Vaibhav and said "Fridge savarjanik hai, main nahi, toh aao paani lo aur jaao".
And, we knew we are about to witness the most badass avatar of Ahsaas on screen.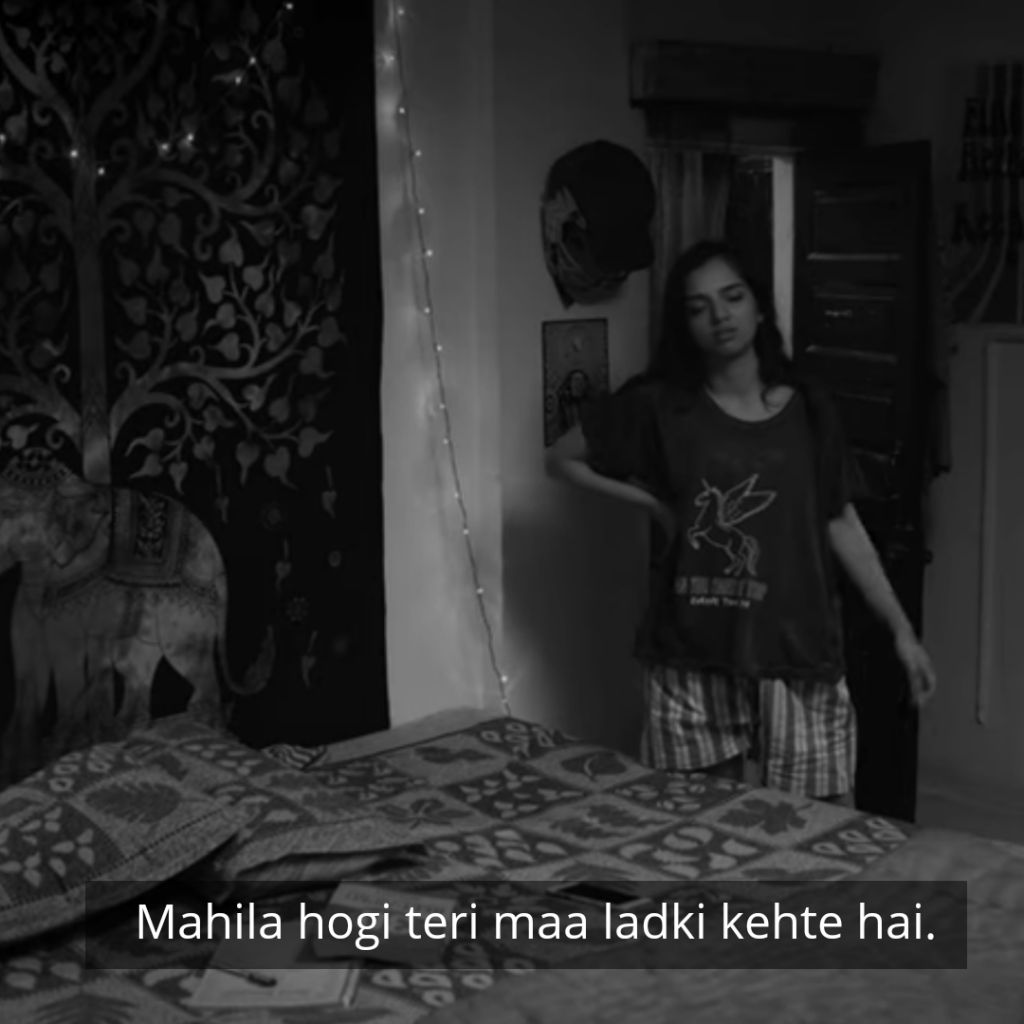 Ahsaas didn't choose acting, acting chose her.
At the age of 4, she debuted on the big screen with Vaastu Shastra and before turning 10, she already worked with stars including Shah Rukh Khan, Amitabh Bacchan, Rani Mukherji, Sushmita Sen, Preity Zinta, and Abhishek Bacchan.
"I was 6 when I worked on Kabhi Alvida Naa Kehna. Everyone pampered me a lot. I had most of my scenes with Shah Rukh sir and he used to really take care of me. In New York, it was so cold, that he would teach us warm-up exercises so that we keep warm and face no difficulty while shooting," Ahsaas recalls her shooting days as a kid.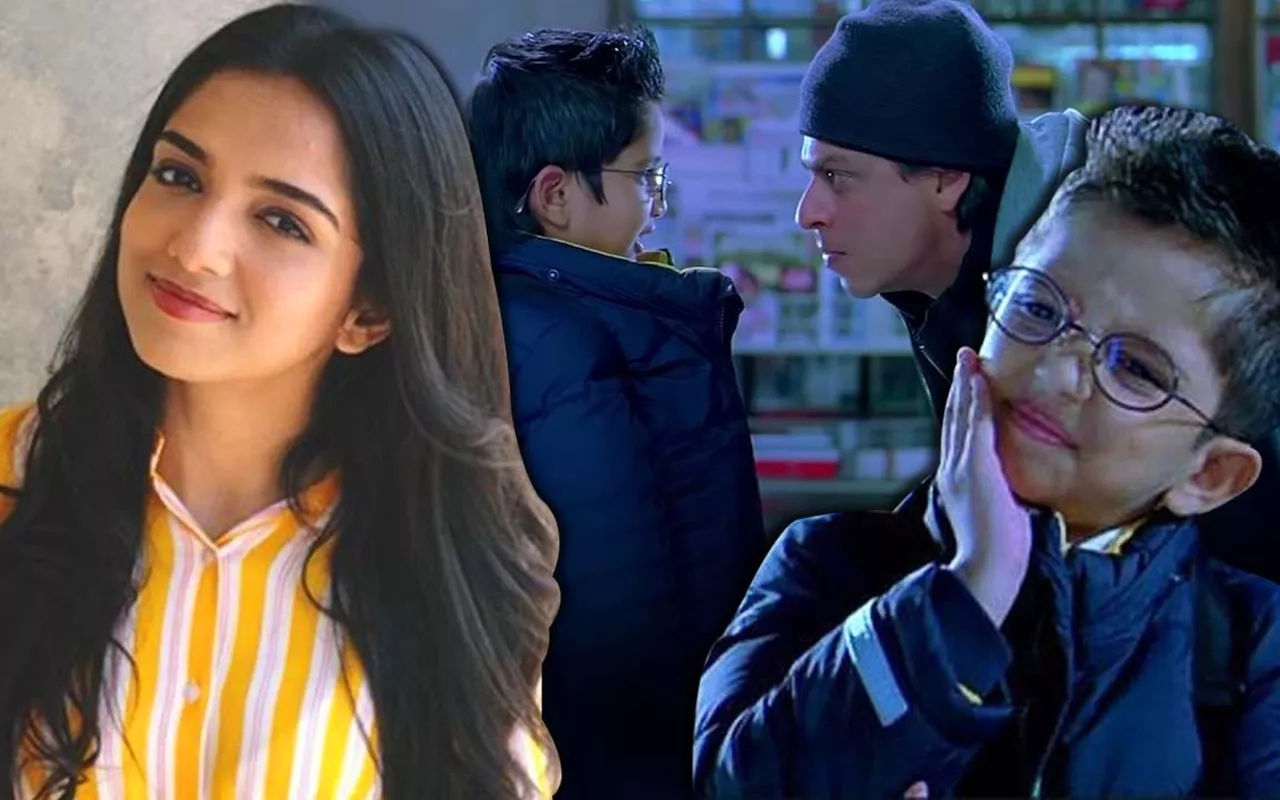 But when asked, she didn't chose this as the most satisfying memory of her acting career. What could possibly get bigger than this?
"Shooting for Kota Factory in Kota has to be the most satisfying moment of my acting career so far. I feel I got more attention & love there than I even get at Mumbai," Ahsaas proudly admits.
She recalls a particular instance when the entire cast was relaxing at Chambal Garden in Kota when Ranjan received a call from one of Ahsaas's fans (Ranjan has mistakenly put up his number on his Instagram account).
"This girl named Akshita called Ranjan and travelled all the way to Chambal Garden just because she wanted to meet me. Moments like these makes everything worth putting up the effort."
Ahsaas auditioned for the roles of both Vartika (played by Revathi) and Shivangi but didn't hear back from the Kota Factory team. It was only when she met Raghav (the director of Kota Factory) while shooting for another TVF show that she come to know that she's doing the role of Shivangi.
Sharing the memories of her Day 1 on the sets of Kota Factory, Ahsaas revealed that she was nervous as the place was new and the crew was not the one she are used to working with at TVF.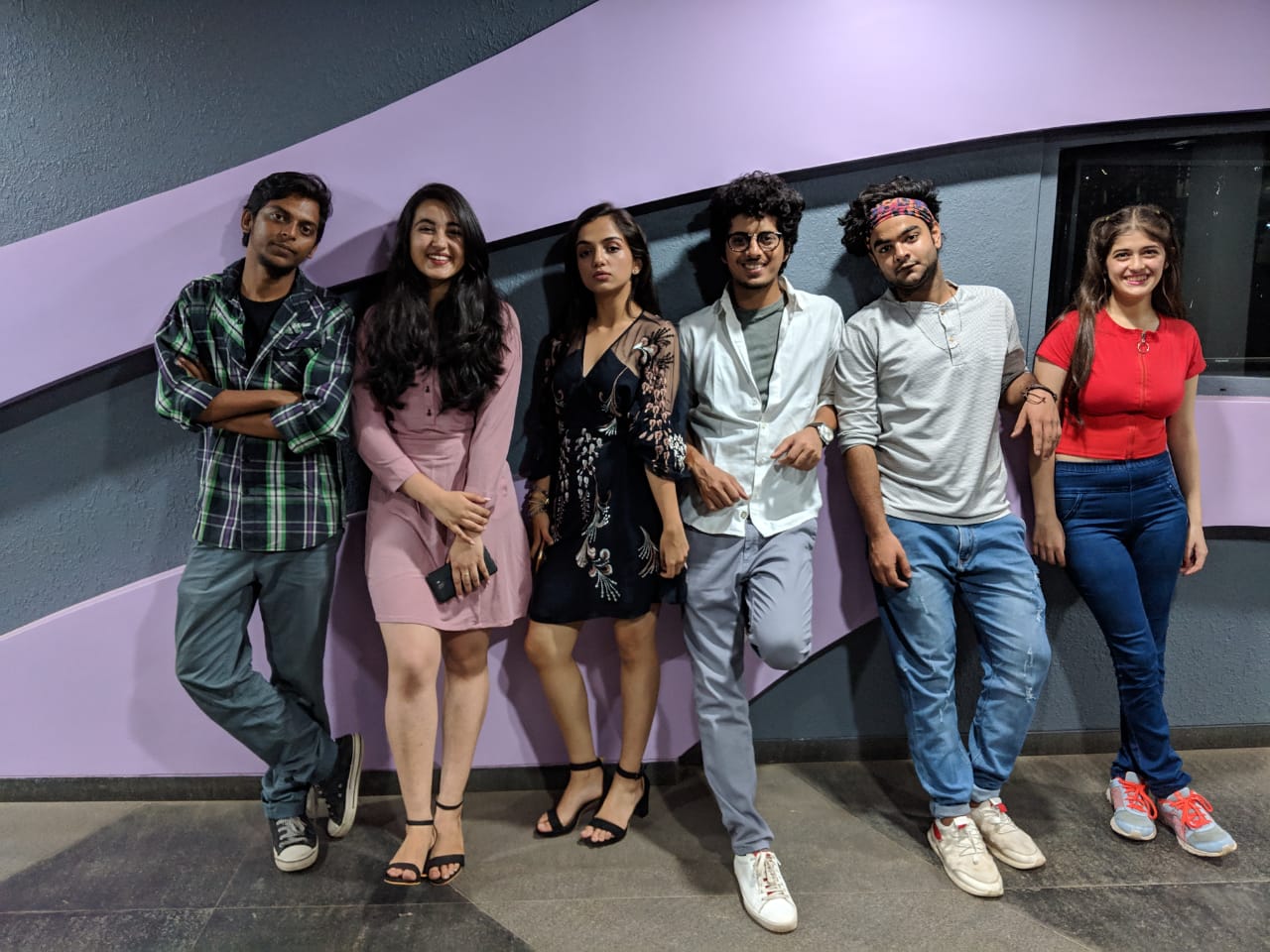 "Everyone else arrived in Kota days before me and that just added on the pressure. But, the entire team was welcoming. We had a day off and that helped to gel up with the others."
Ahsaas then went on describing the role of Shivangi and how she prepared herself for it!
"Shivangi is not at all me. I am bubbly in real life but Shivangi is complete badass, sassy, and cool. She's the girl I aspire to be. I am lucky I get to play that part and discover that I could be that kind of person"
The most challenging aspect of acting is to portray as someone you are not, and still make it look real and convincing on screen. Reflecting on the challenge of portraying Shivangi, Ahsaas reveals how she prepares herself for a role.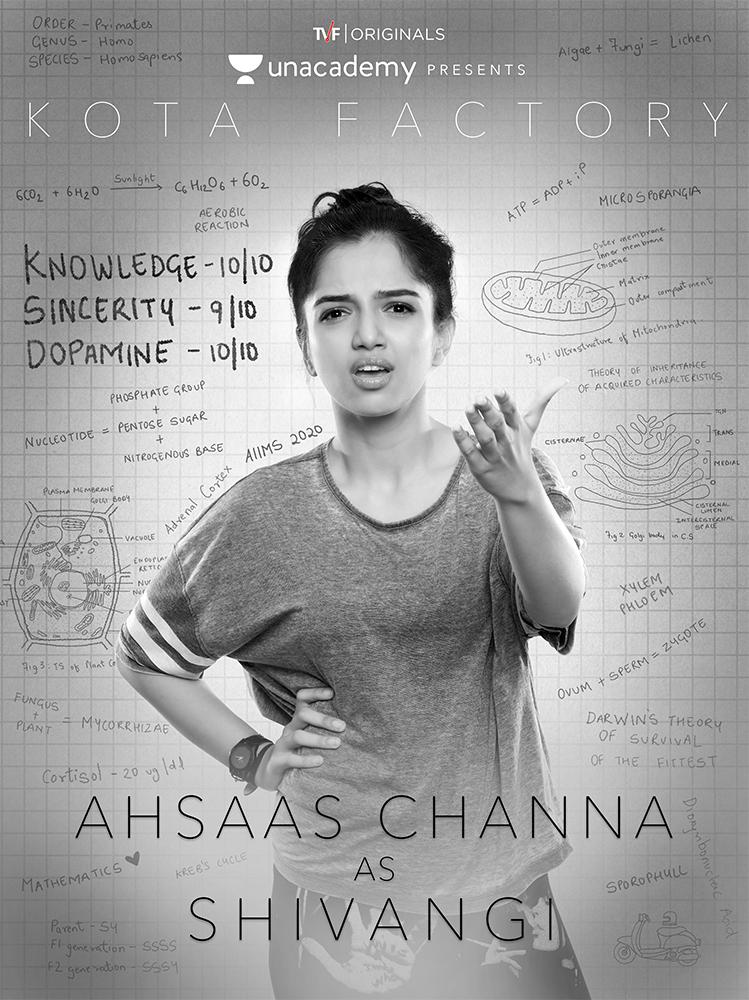 "It's important to understand what kind of role you are expected to portray on screen. I drew inspiration from the role of Detective Rosa (Brooklyn 99) while I was preparing for Shivangi's role. I went up to the director and shower him some videos of Rosa (Stephanie Beatriz). It's important that you, the director, and the entire team are on the same page as to what is expected from a character."
Kota holds a very special place in the hearts of everyone who has ever been part of this magical city. You can get out of Kota, but Kota will never get out of you. And, although Ahsaas never studied at Kota, she managed to take home with her some unforgettable memories.
She shared some of her most favourite memories with her co-stars from the sets of Kota Factory.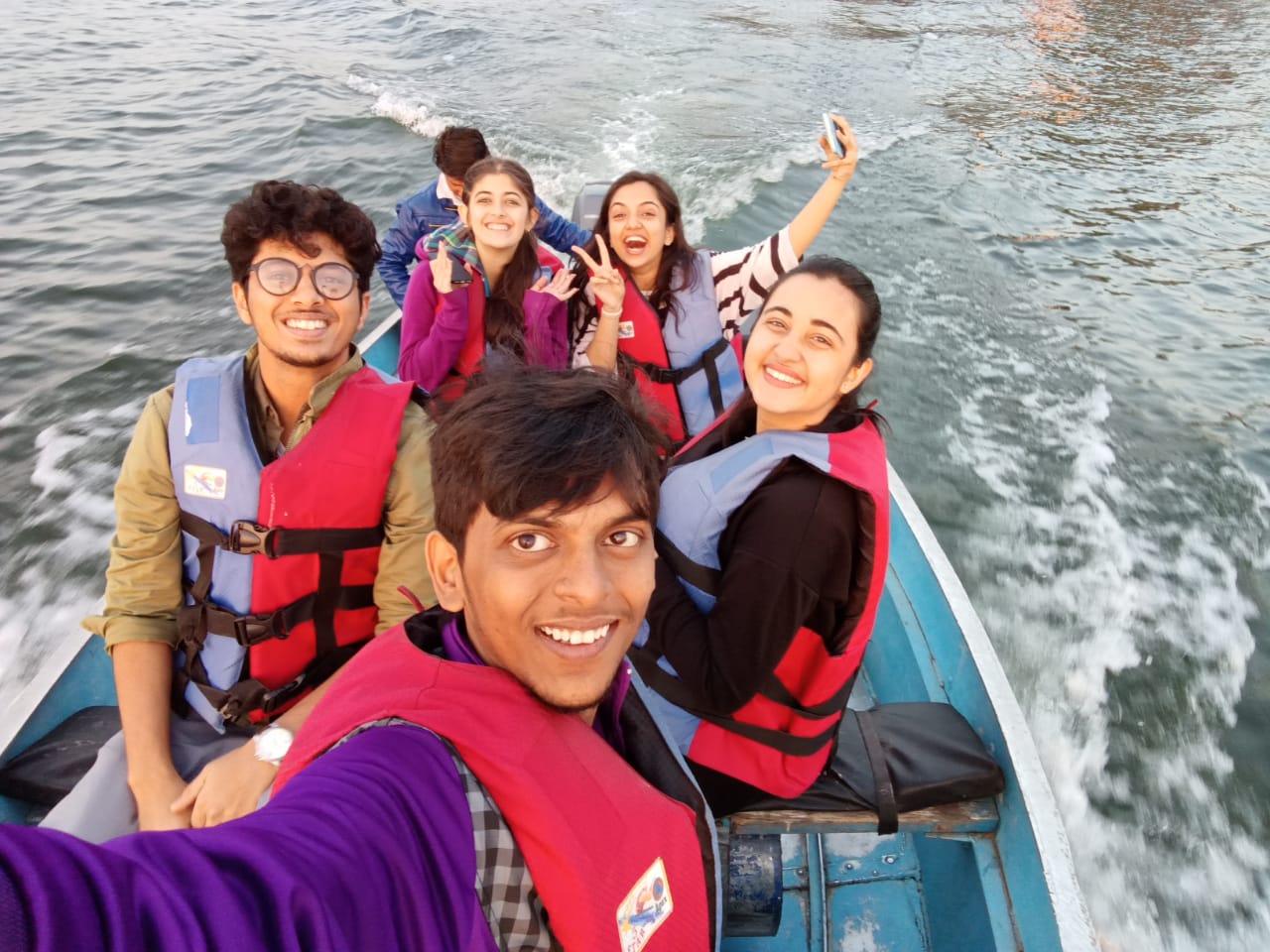 Talking about Mayur (Vaibhav), she shares how she is a little weird (WE DON'T BELIEVE IT THOUGH) and how Mayur always remained in awe of her existence.
Mayur would often look at me and would then look at Ranjan and say, "Yaar, ye kya cheez hai, Ekdum pagal hai ye ladki"
Mayur, in his interview with CoFoundersTown, shared how Ahsaas would always click ugly pictures of others.
When we asked Ahsaas about it, she said, "for the record, I never shared his ugly pictures. Tell him uski shakal he aisi hai."
Speaking about Ranjan (Meena), she admits him being her favorite.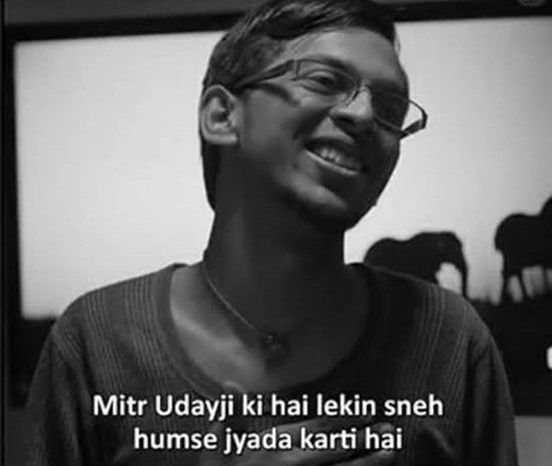 "In one scene, I and Ranjan had to take a ride on scooty and we both didn't knew how to ride a scooty. While shooting, I left the engine on by mistake and the scooty suddenly started"
"Aur Ranjan scooty se Ram Ram Ram kehke kood gaya. And, he jumped off in such a funny manner that I was panicking but still couldn't control laughing."
Ahsaas tags Revathi as a cute, cute baccha.
"She used to come to me with all her problems and she's just like a younger sister to me."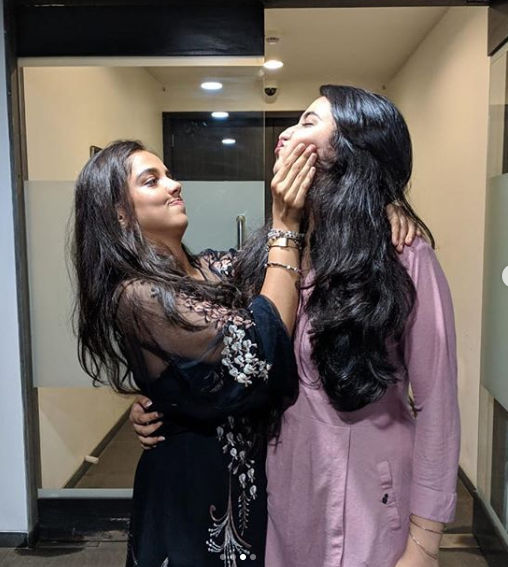 About Urvi, Ahsaas believes she's exactly like her character.
"She doesn't get to do makeup on the sets and so she would come to me. And, I used to apply some makeup on her face. The way Mayur thinks about me, I think the same about her, "Yaar ye kya cheez hai""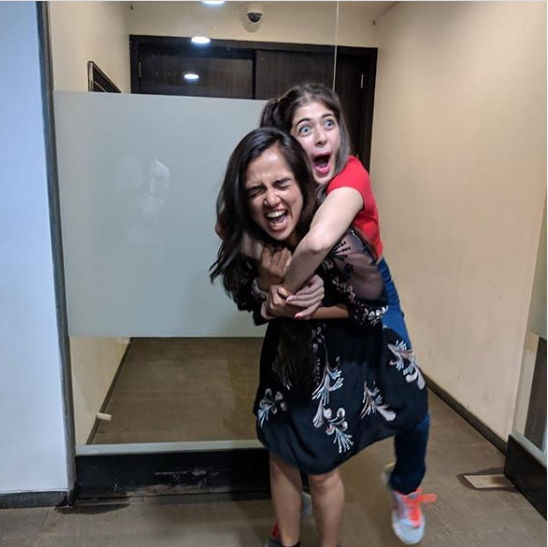 Alam is the only person on the sets Ahsaas knew beforehand and recalls how he used to protect her from the crowd and how he never ever let her go anywhere else alone. He's a really nice person at heart
She admits being a huge fan ofJeetu Bhaiya (afterall who isn't?) and having a cute, little crush on him.
"He's super fun and humble and it was an absolute pleasure to doing a show together with him!"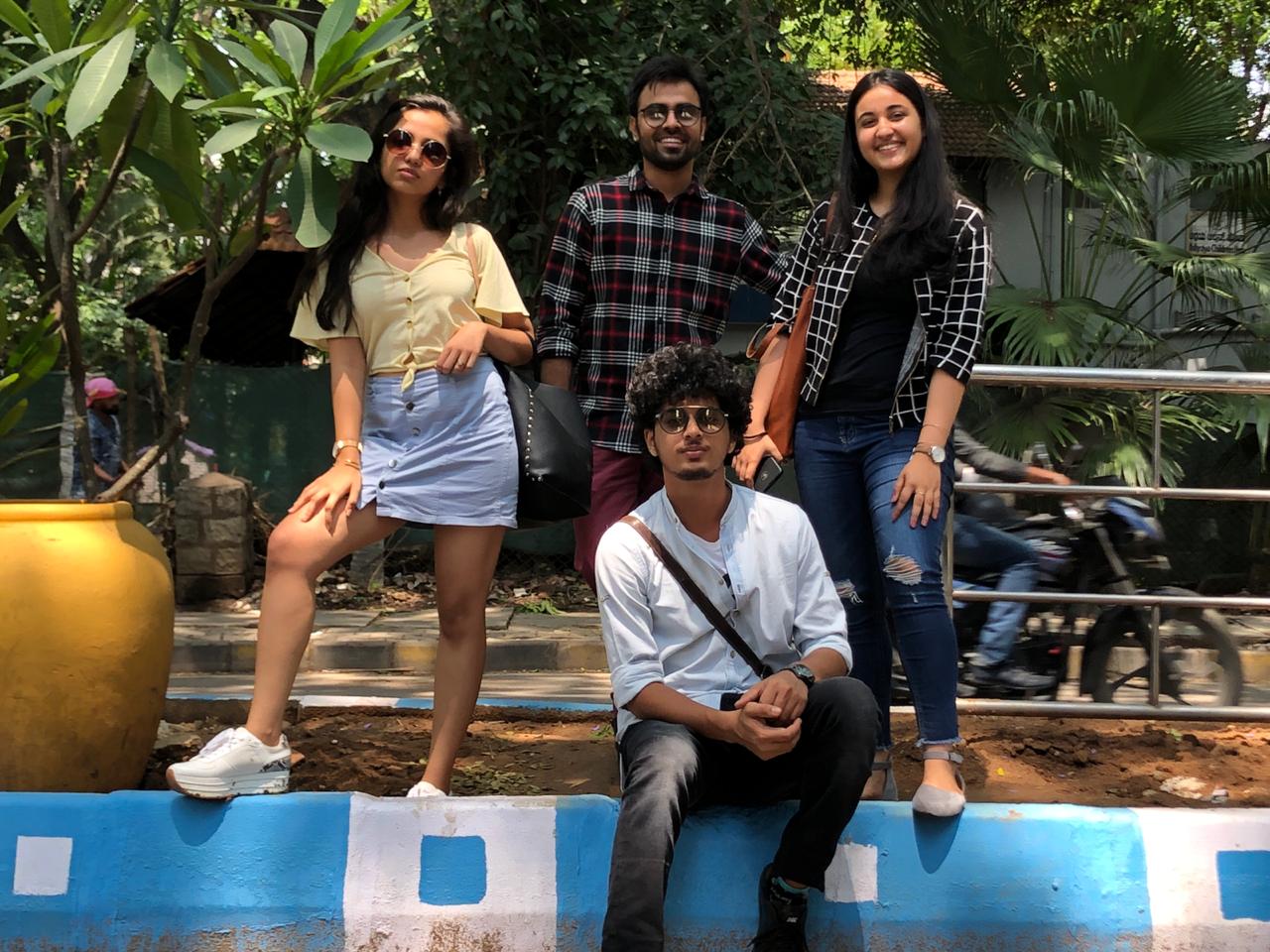 In a country like India, passion and profession don't always go together. And, Ahsaas has a piece of advice for everyone who's stuck between the two.
Go with the flow. If you believe in yourself, you will do what you want to do. Things would eventually work in your favour. Believe in your parents and ask them for their advice because "unke decisions galat ho sakte hai lekin unki niyat nahi"
Ahsaas has already acted in more than 10 movies and has been a part of over a dozen Tv series. On being asked about her future plans, she reveals, "The ultimate goal is to make a mark in Bollywood. But, the digital industry is something I am never going to leave."
She's having a very productive quarantine as she's using this time to connect to herself and her family.
"I am spending a lot of time reading and learning to cook. I came to know very recently that I am a very good cook. I although do miss work and going out. Hopefully, things would get better soon."
For the ones who don't already know, that cute boy Rohan in Kabhi Alvida Na Kehna na and Ashu in My Friend Ganesha was no one other than Ahsaan herself!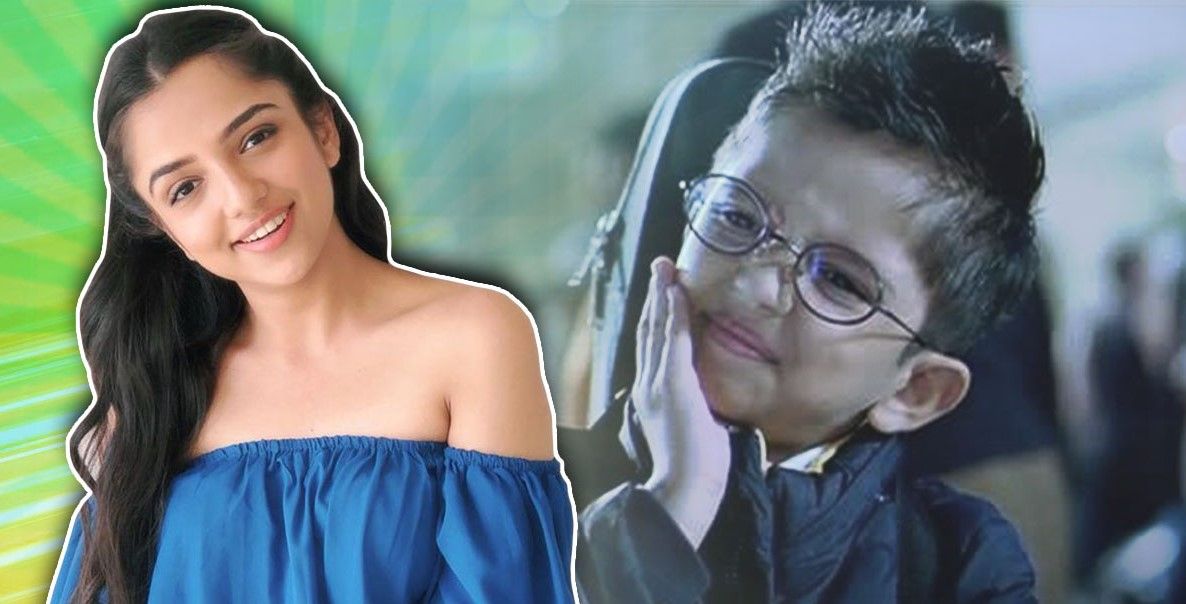 Did we ruin your childhood? Let us know in the comment section!
Which has been your favourite Ahsaas moment on screen?
---
"Tough times never last, but tough people do." Road to Fame, a Publication by Tealfeed, gives a sneak-peek into the inspiring journeys and struggles of celebrities who made it big with their passion and determination.
--- ---
Related Articles