Celebrating one year of KOTA FACTORY- with MAYUR MORE
Mayur More aka Vaibhav Pandey talks about Kota Factory and shares his acting journey!
"Ye bharat ka ekmatra aisa shehar hai jahan Samsung ka nhi nokia ka bolbala hai"
Kota Factory, a web series by The Viral Fever (TVF), opened up with an auto driver telling some hard-hitting truths about the factory that keeps manufacturing thousands of IITians and Doctors every year.
The name of the series, as well the individual episodes, sheds light on how the city sucks out the individuality of young students and spits out what is an optimised assembly line of individuals with only one goal in mind.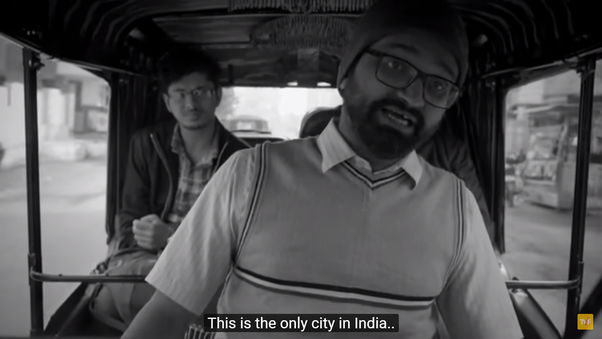 Kota factory is the first black and white TVF web series in India that the students, especially IIT-JEE aspirants felt emotionally connected to. It's an educational satire that offers some bitter truths of student life and is an ode to friendship.
As teenagers, didn't we all feel that nobody understood us? Kota factory wasn't just a series, it's a feeling which the students felt as if someone finally understood them.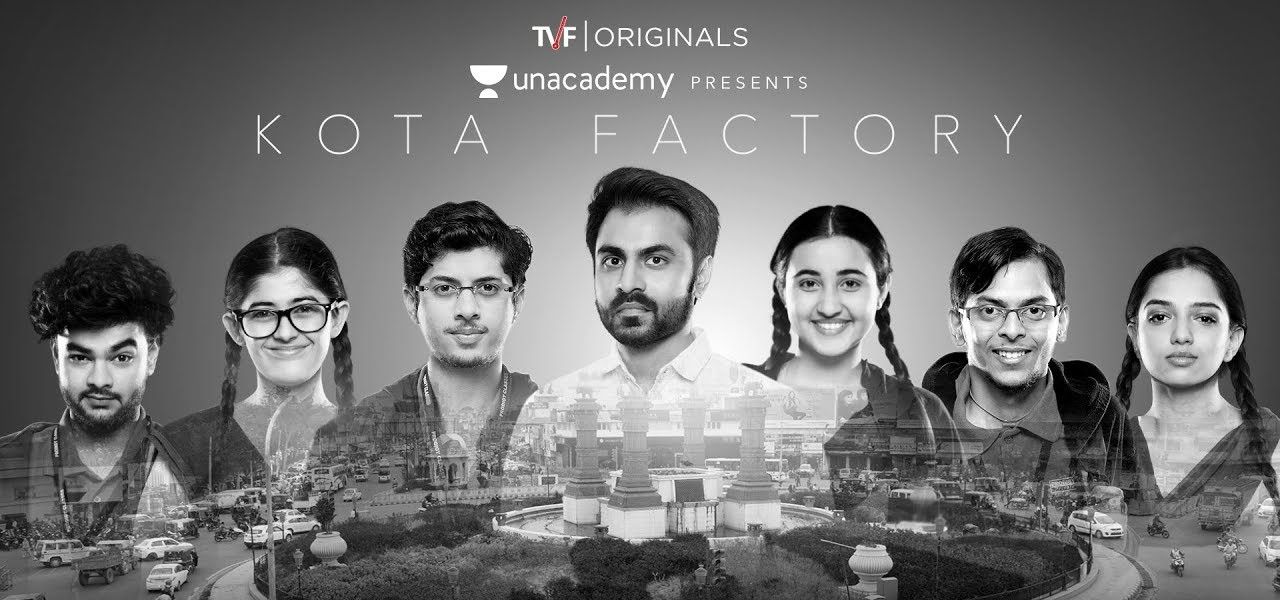 The show revolved around the lives of 6 students who found themselves facing different challenges and hurdles while preparing for their engineering and medical examinations in Kota. And, at the centre, was a faculty who was a human in the city full of machines. With every passing episode, we witnessed various phases of a student studying in Kota.
From getting admission to finally settling in, from getting frustrated with a subject to finding someone that makes the machines think from their heart, from PYAAZ KACHORI to ALOO PATTIES, KOTA FACTORY perfectly captured everything.
And, when the the final season wrapped up with another hard-hitting truth, "Kabhi kabhi milne mein aur saath rehne mein farq hota hai yaar, dosti koi revision thodi na hai jo karni hi hai," we knew that this show is going to stay with us for a long, long time.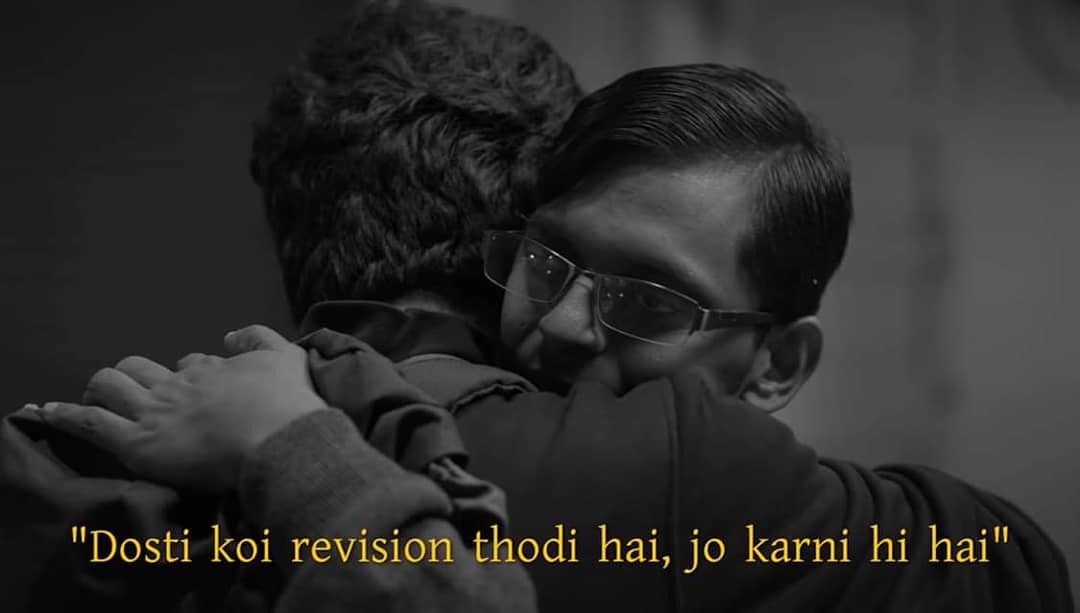 Exactly a year before, the last episode of Kota Factory was aired. As KOTA FACTORY completes its ONE year and we excitedly wait for the second season, let's dive into what happened behind the scenes and get to know the casts who created magic on screen.
And who better to start with that the protagonist himself, Mayur More aka Vaibhav Pandey.
Mayur grew up dancing on the tunes of Mithun Da. He recalls continuously humming "Sheeshe ki umar pyaale ki aakhir bisaat kya" and posing as an actor at a very young age.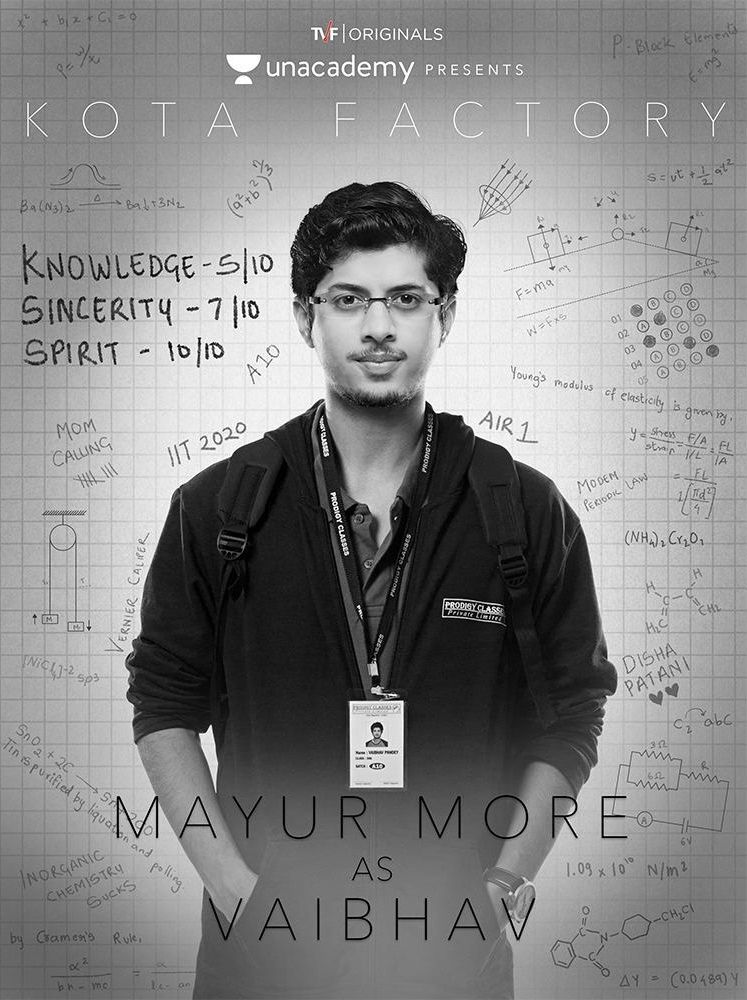 However, coming from a strict family culture where what you watch and listen to is closely monitored, the limited exposure to films and songs meant that becoming an actor wasn't an automatic choice.
"Accha, toh tumhe actor banna hai. Idhar aao aur phir se bolo kya bola tumne," Mayur imagines how his dad would have reacted had he told him about wanting to become an actor.
He admits getting excited by things too soon and then leaving them later as to why he didn't disclose his passion of becoming an actor to his parents.
But, things were different with acting. This wasn't another 'I WOULD DO IT BECAUSE IT LOOK COOL' thing for Mayur.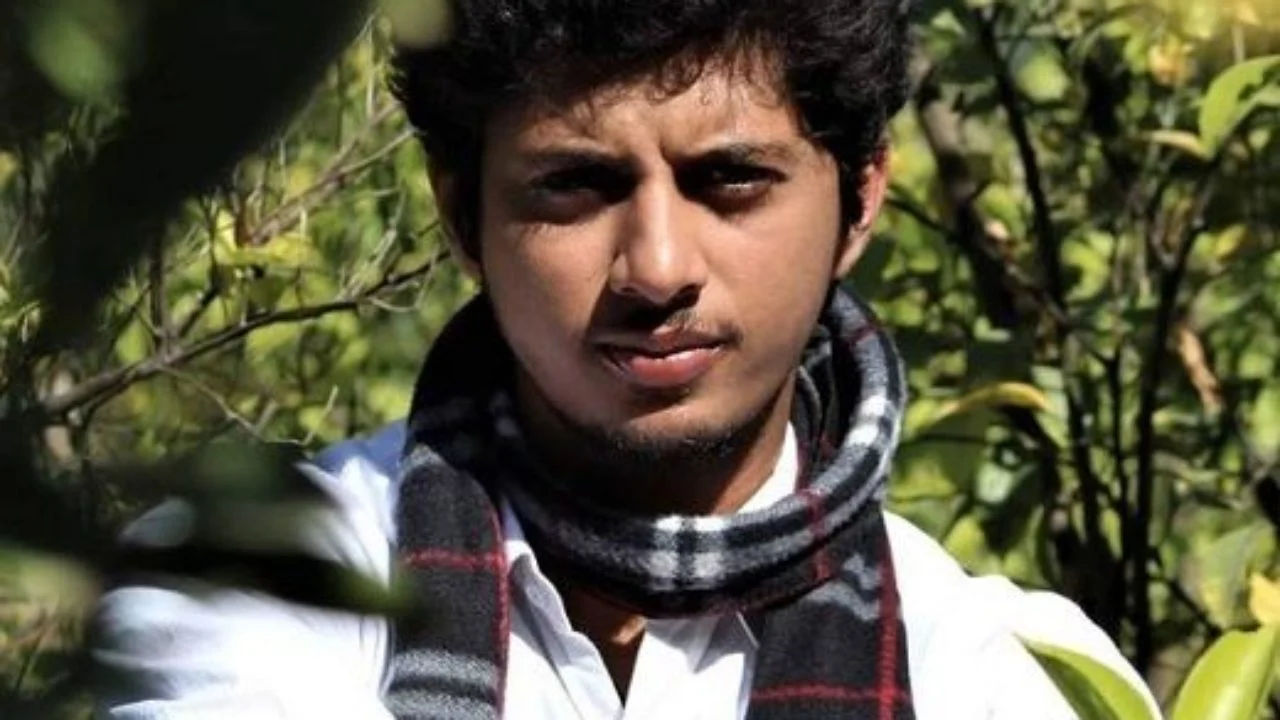 At a very young age, he used to sell credit cards in Mumbai western line just because he believed that he might get a chance to meet someone from the film industry.
He has previously even worked at a sugarcane juice shop, a job his elder brother was rejected for. He used to work at a cricket stadium for quite some time and recalls a brief moment when there was just a net separating him and the great Sachin Ramesh Tendulkar.
"I just wanted him to know that there exists a fan who's crazy for him like no one else," Mayur admits being a huge Sachin fan (after all who isn't?)
"There are some dreams that stay with you from a very, very young age. I always had 3 dreams. I wanted to witness AR Rahman composing a song, have lunch with Rahul Dravid, and have dinner with Sachin Tendulkar," Mayur revealed.
And just like his idol Sachin Tendulkar said "Don't stop chasing your dreams because dreams do come true", Mayur didn't stop chasing his dream & the opportunity came knocking on the door in the form of a role in the movie SACHIN: A BILLION DREAMS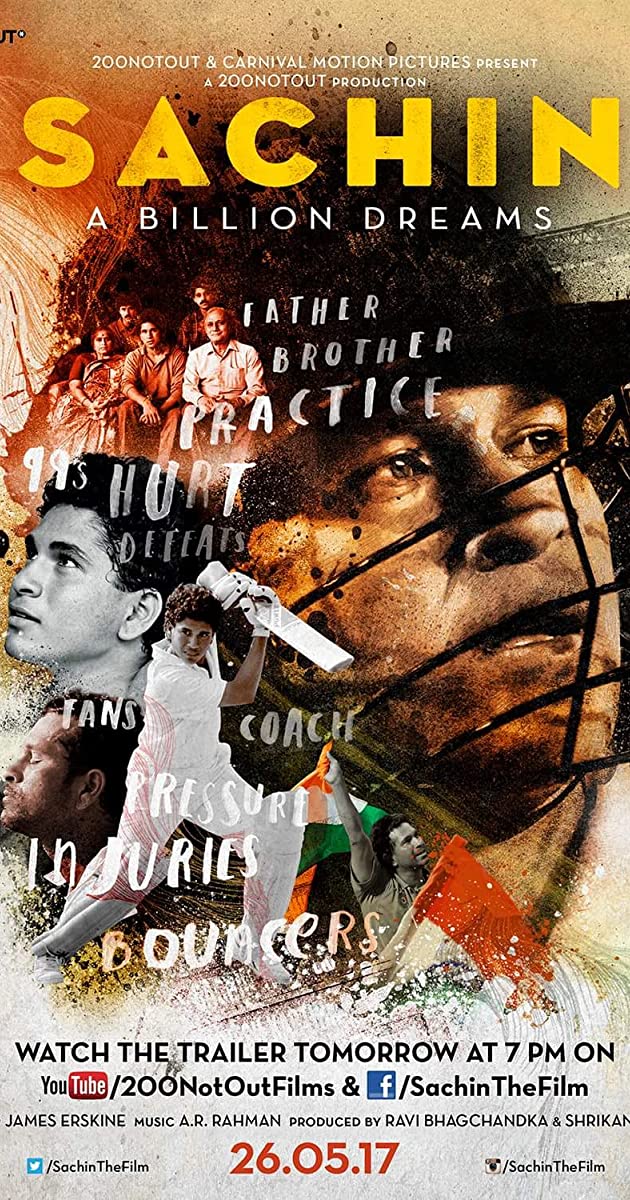 Mayur played the role of Ajit Tendulkar (brother of Sachin) in the biopic.
Recalling the moment when he came to know that Sachin is a part of this movie, "It was an unexplainable feeling; you wish for something your entire life but it never happens. And when it finally does, you don't know how to react."
Talking about his education, he revealed opting for B. Com before dropping out to take Mass Communication.
One of his friends introduced him to the world of theatre while he was in college and there were times when he was simultaneously preparing for 4-5 roles.
I believe I was gaining practical knowledge while working at theatres and that's the reason why I chose missing college to an extent that I eventually had to drop out.
But I think my parents still don't know. They might come to know about me dropping it through this interview!
Mayur wasn't the first choice for his most-popular role of Vaibhav Pandey in Kota Factory. But, as destiny would have it, he ended up bagging the role and was the last person to get onboard. The rest, as they say, is history
Recalling his Day 1 on the sets of Kota Factory, he recalls how his now famous Inorganic-chemistry rant was shot the first day itself.
Day 1 was tough as I was still getting used to things. My first shot was with Jeetu Bhaiya and it was not easy as this was the first time I was shooting with him.
On being asked about how much is Mayur similar to Vaibhav, he says, "Arre, bilkul bhi nahi bhai, kaafi mehnat karni padi thi to actually look like a studious guy" (Not at all brother. I actually had to work a lot to even look like a studious guy at the first place).
Being a mass communication student, it wasn't easy to portray the role of an engineering student for Mayur. The writers and the directors continuously kept telling him to learn whatever is in the scripts.
"If you can learn the script, you would be as good as an engineering student," the writing team kept telling him.
"Jeetu Bhaiya and Ranjan really helped me in understanding and remembering the terminologies. I even tried making the banana bond, but failed miserably. I guess I would be content with eating bananas," Mayur recalls about an instance all the engineers would relate to!
There was one particular romantic scene where Vaibhav (Mayur) and Vartika (Revathi) have to feed curd to each other before appearing for an exam. A simple and an easy scene, right? What possibly could go wrong?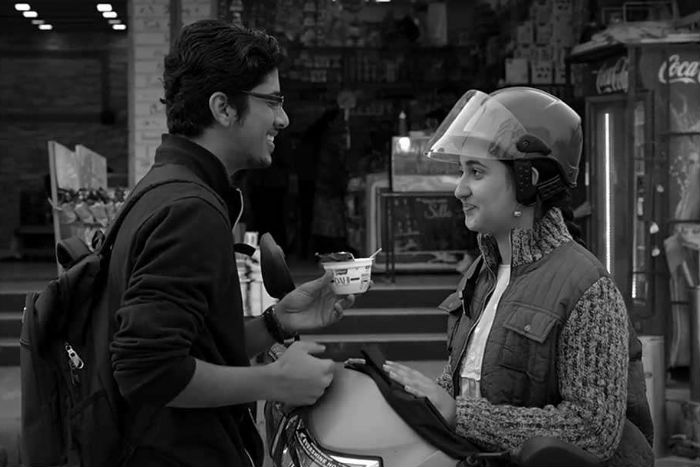 What if one of them don't like curd and chooses to replace it with Mayonnaise?
Still okay, right?
But what if, the other person don't like Mayonnaise?
Exactly!
Revathi replaced Curd with Mayonnaise since she didn't like curd. Mayur, completely unaware about what he was about to witness excitedly ate a spoonful of Mayonnaise-disguised-as-curd.
And, what followed was a weird face, a brief delay, and the two on-screen "about to fall in love" couple convincing each other to make a sacrifice. Lastly, it was Revathi who had to make the sacrifice.
Looking back at it, Mayur says about Revathi, "Usse laga ki mayonnaise toh sabko pasand hota hai, curd bekar cheez hoti hai"
We then asked Mayur to tell us his favourite memory with each leading casts from the show.
Ranjan Raj (Meena)- He has an absolutely Atrangi taste in music and I have known him for a long time now. If he's around you, you never have to worry about entertainment!
Revathi Pillai (Vartika)- We gatecrashed a wedding together while we were still in our coaching dresses.
Pro-tip: You don't need good clothes to gate-crash a wedding, you just need the confidence in your eyes!
Ahsaas Channa (Shivangi)- She's the one who uploads good pictures of herself and ugly pictures of others. She once came to know that I get annoyed by her Instagram stories. From that moment, whenever I was around her, she intentionally used to annoy me with Instagram stories.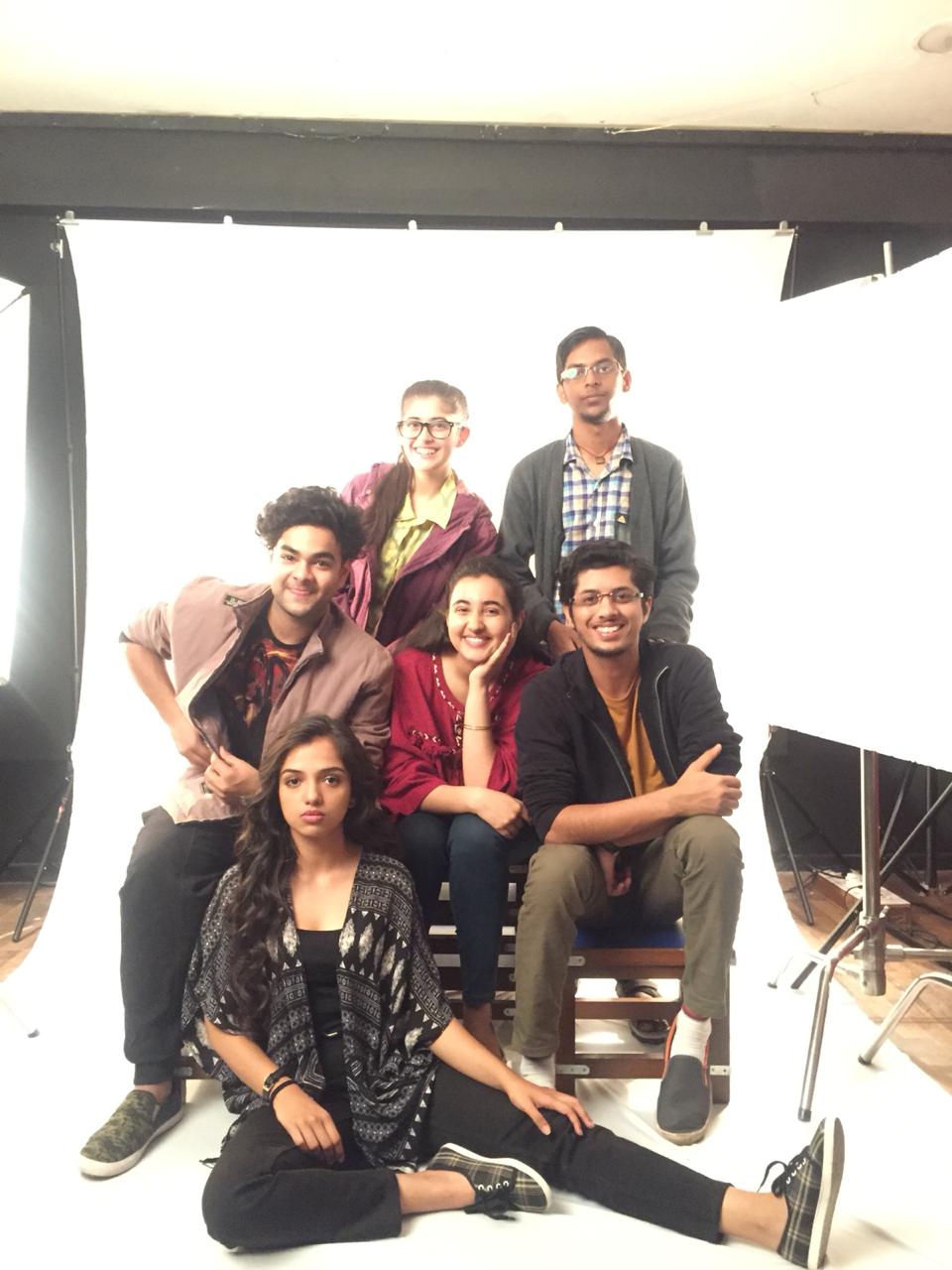 Alam Khan (Uday)- Alam is the party-boy and the most-lively individual you would ever come across. He made sure that we get delicious food on the sets. He's also the go-to person whenever I was feeling low and down.
Urvi Singh (Meenal)- You look at Urvi and you would think her being the most innocent person. But then you get to know her and realize that she's the exact opposite of it. She's also the cutest person you would ever meet.
Jitendra Kumar (Jeetu Bhaiya)- Some people really inspire you by their work and commitment, Jeetu Bhaiya is one of them. I was working for the first time with him, but he made everything seem so easy while we were shooting that things got smooth from the very beginning!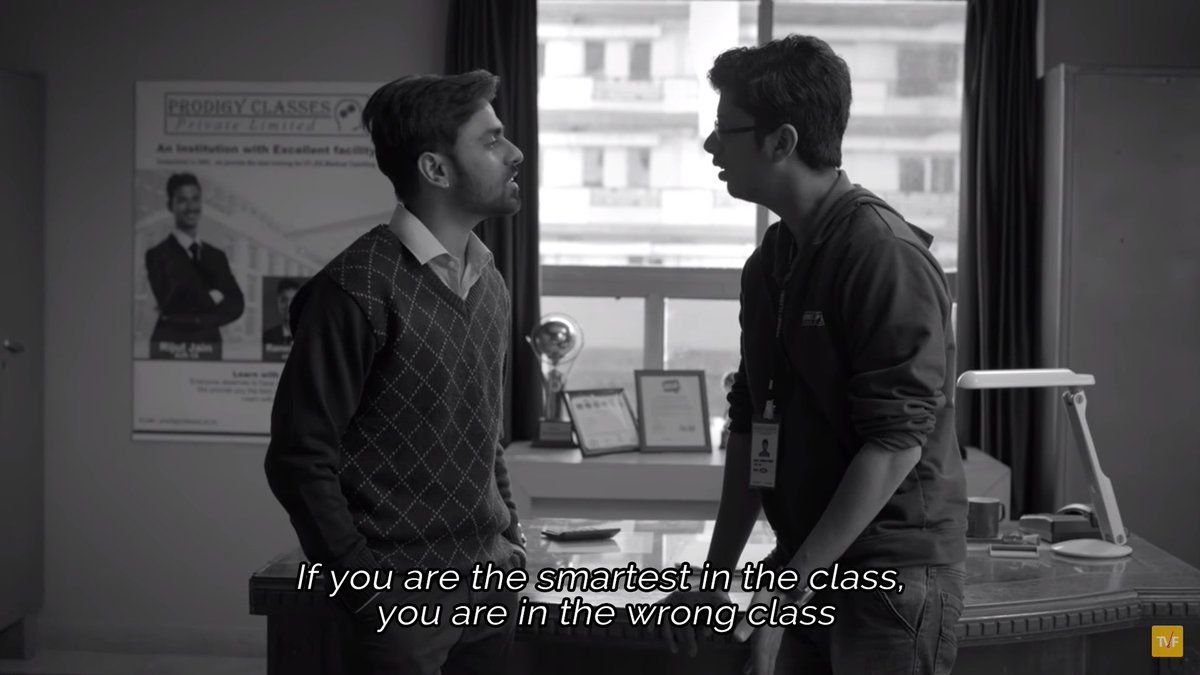 While we all have been waiting for the second season of Kota Factory, it looks like that we would have to wait a little longer. Mayur revealed that they were expected to shoot for season 2 currently, but due to the lockdown, things have got delayed from their original schedule.
Being someone who left college to pursue a career in a field he absolutely loves, Mayur tells the mantra is to focus completely on what you want to do. He emphasizes on giving 100% to whatever you are learning because the skills once acquired stays forever!
"No one can keep yourself motivated. It's your responsibility to keep yourself motivated."
While it still remains to be seen how Vaibhav Pandey prepares in Kota for IIT, but Mayur More has already impressed his audience and is set to make it big in the acting industry!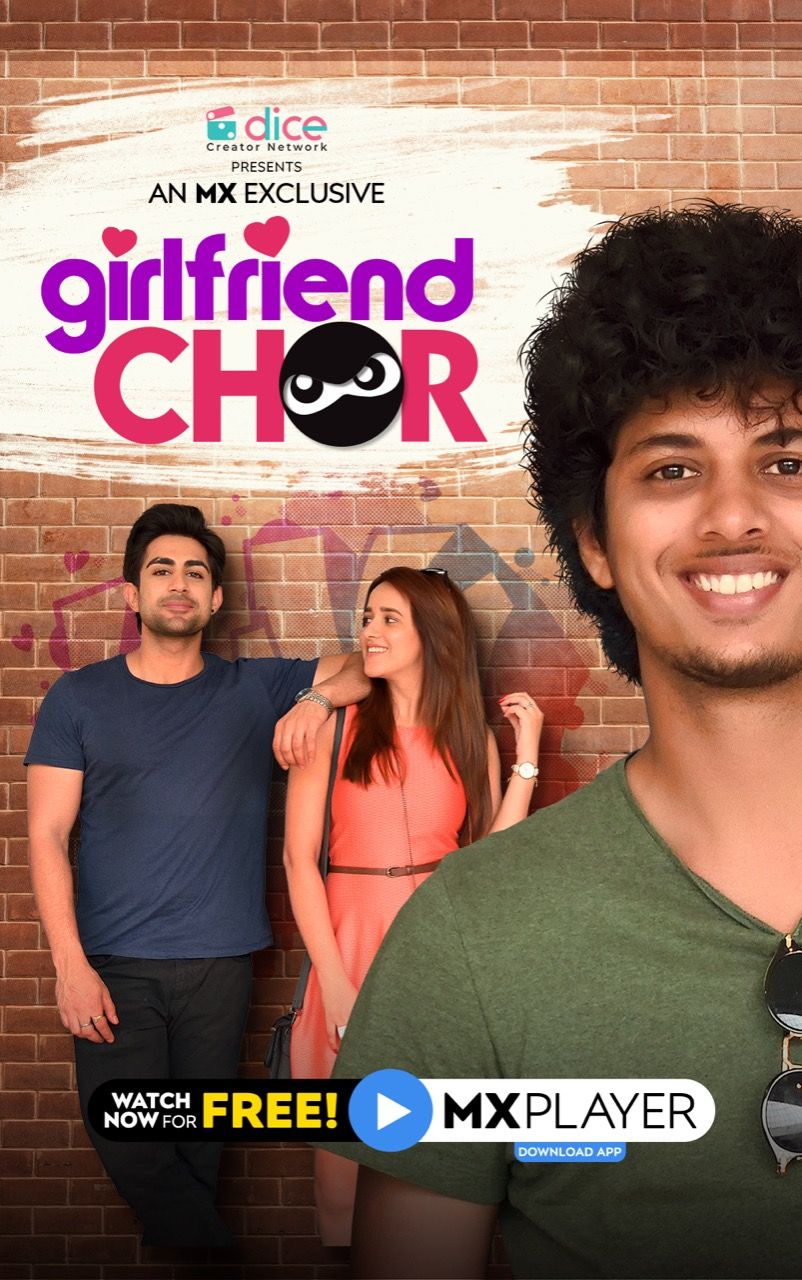 Mayur has previously acted in Lipstick under my Burkha, Fattack, Tikli and Laxmi Bomb, Crime Patrol, and Little things. He recently played the role of a college guy Akash in GirlFriend Chor and the show has been receiving positive reviews all around. You can watch it on MX Player.
We would soon be rolling out interviews with the other casts of Kota Factory. Stay tuned!
Don't forget to comment down your favourite memories from Kota Factory!
---
"Tough times never last, but tough people do." Road to Fame, a Publication by Tealfeed, gives a sneak-peek into the inspiring journeys and struggles of celebrities who made it big with their passion and determination.
--- ---
Related Articles