Celebrating one year of Kota Factory- with Ranjan Raj
From dropping out of IIT-Bombay to preparing for the role of Meena in Kota Factory, Ranjan tell us all!
"Kabhi kabhi milne mein aur saath rehne mein farq hota hai yaar, dosti koi revision thodi na hai jo karni hi hai."
When Meena said this to his parting friend Vaibhav (Mayur More), a part of us cried. We all have a Vaibhav we missed while watching that scene. A picture popped up in our head and an unrequited friendship found its way back from the past.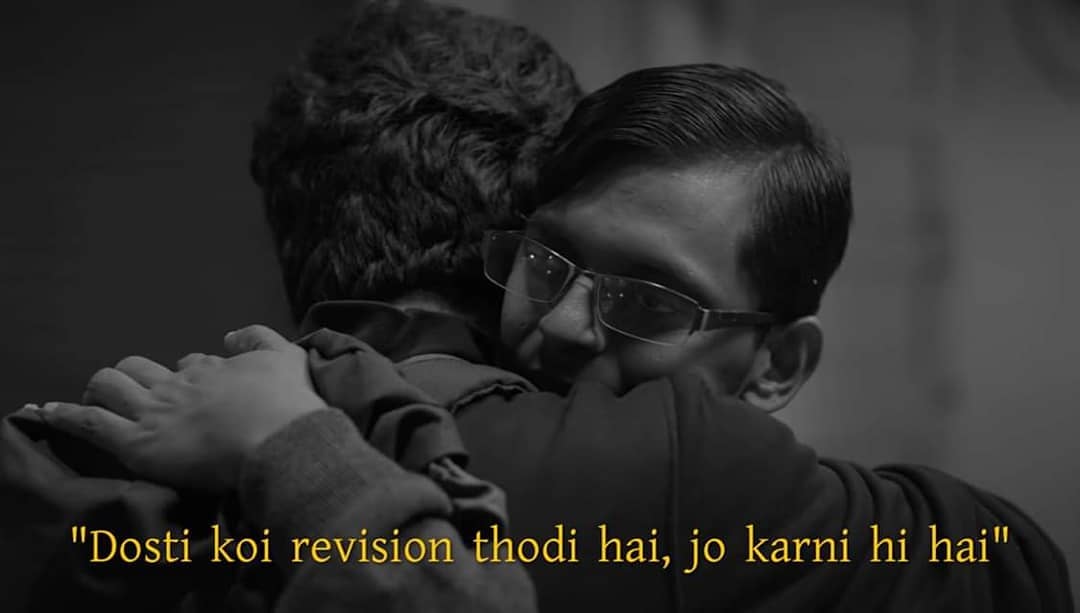 Ranjan Raj aka Meena's meek and often dwelling in class consciousness character is a friend that we all wish we had in our lives. He solves physics doubts and asks about Vaibhav's bowel movements with equal ease.
When he says "Tum ameer log kabhi bhi cake kha lete ho?," you can't help but chuckle at the child-like innocence.
As the show progressed, the character of Meena evolved as that friend who wants to do well in his life but makes sure that you too are doing well. He's that friend who always sticks by you but can also let you go if the separation benefits you.
The character of Meena brings the most important ingredient in the recipe of a successful Kota survival, FRIENDSHIP.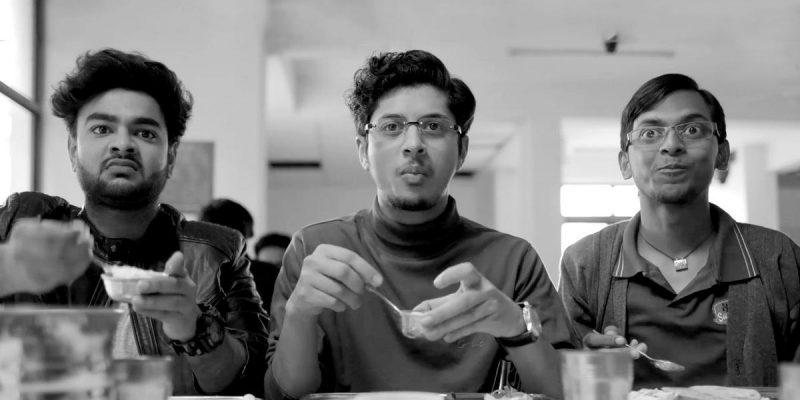 Let's get behind the lens in the life of Ranjan Raj who created magic on screen through the role of Meena.
Ranjan has a typical childhood life as he grew up getting beaten up for his mischievous activities, much similar to any other kid. It was only when a marine engineer from his village Kurtha (Bihar) decided to impart education to the kids that his inclination towards studies developed.
He went to Patna to prepare for IIT-JEE and bagged up a seat in the most prestigious college, IIT BOMBAY.
Ranjan recalls doing his first theatre role in the second year of college. And, there began the journey of an engineer-turned-actor as he made giant strides in the acting industry and has already acted with stars like Ayushmann Khurrana, Akshay Kumar, Sushant Singh Rajput, Yami Gautam, and Shraddha Kapoor.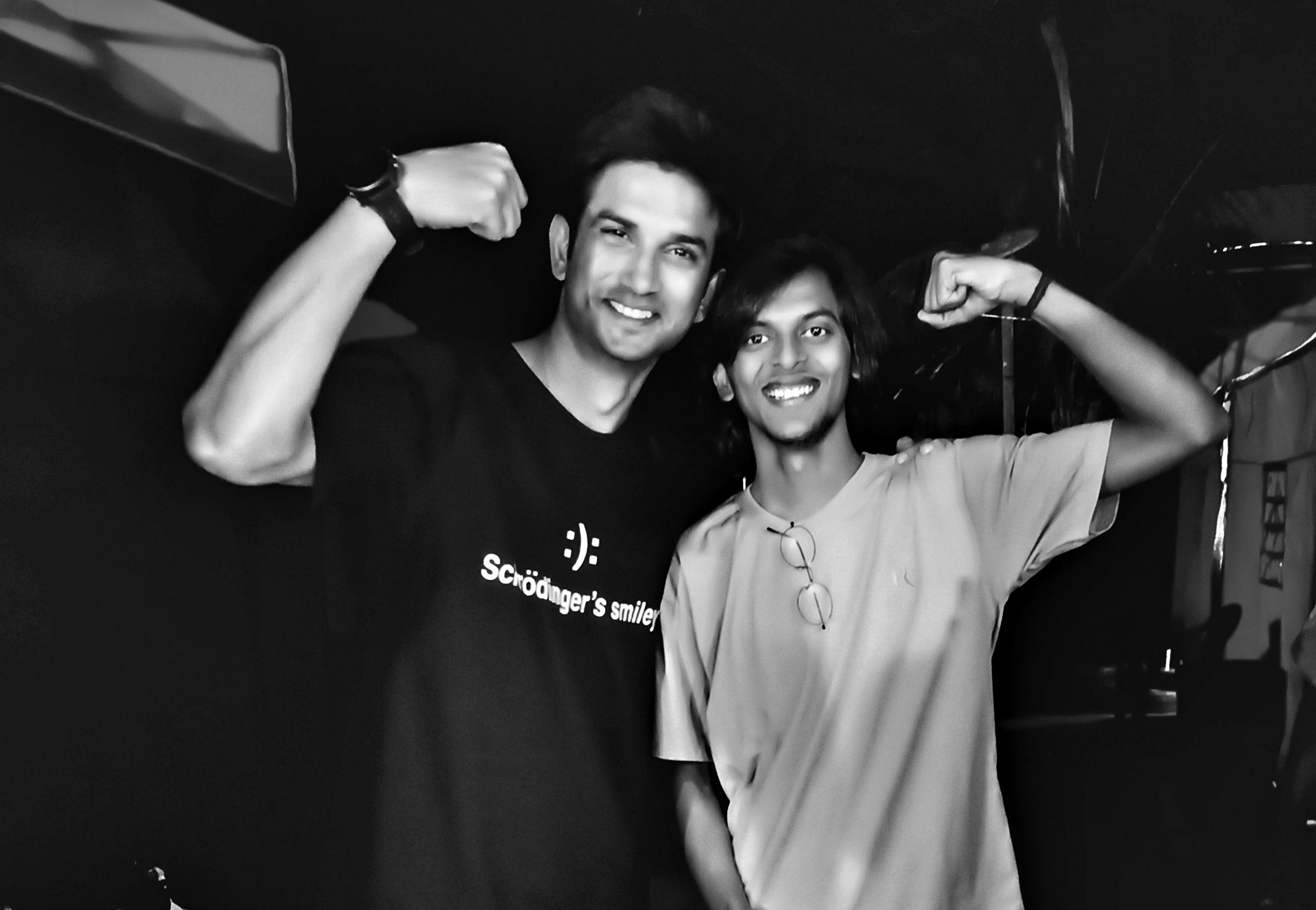 His first role on screen was for a short-movie competition wherein his team got selected in the top 8 and Ranjan finally got a chance to watch himself in a premier at PVR Cinemas.
Reflecting on his 5-year long association with TVF, he recalls how he started with TVF as a junior artist and how TVF gave him the exposure and the opportunity to grow himself before the big moment in Kota Factory came.
"None of us was expecting that Kota Factory would get this big. I still remember the shooting days of Kota Factory when no one recognised us. But, Kota Factory has surely been a breakthrough moment."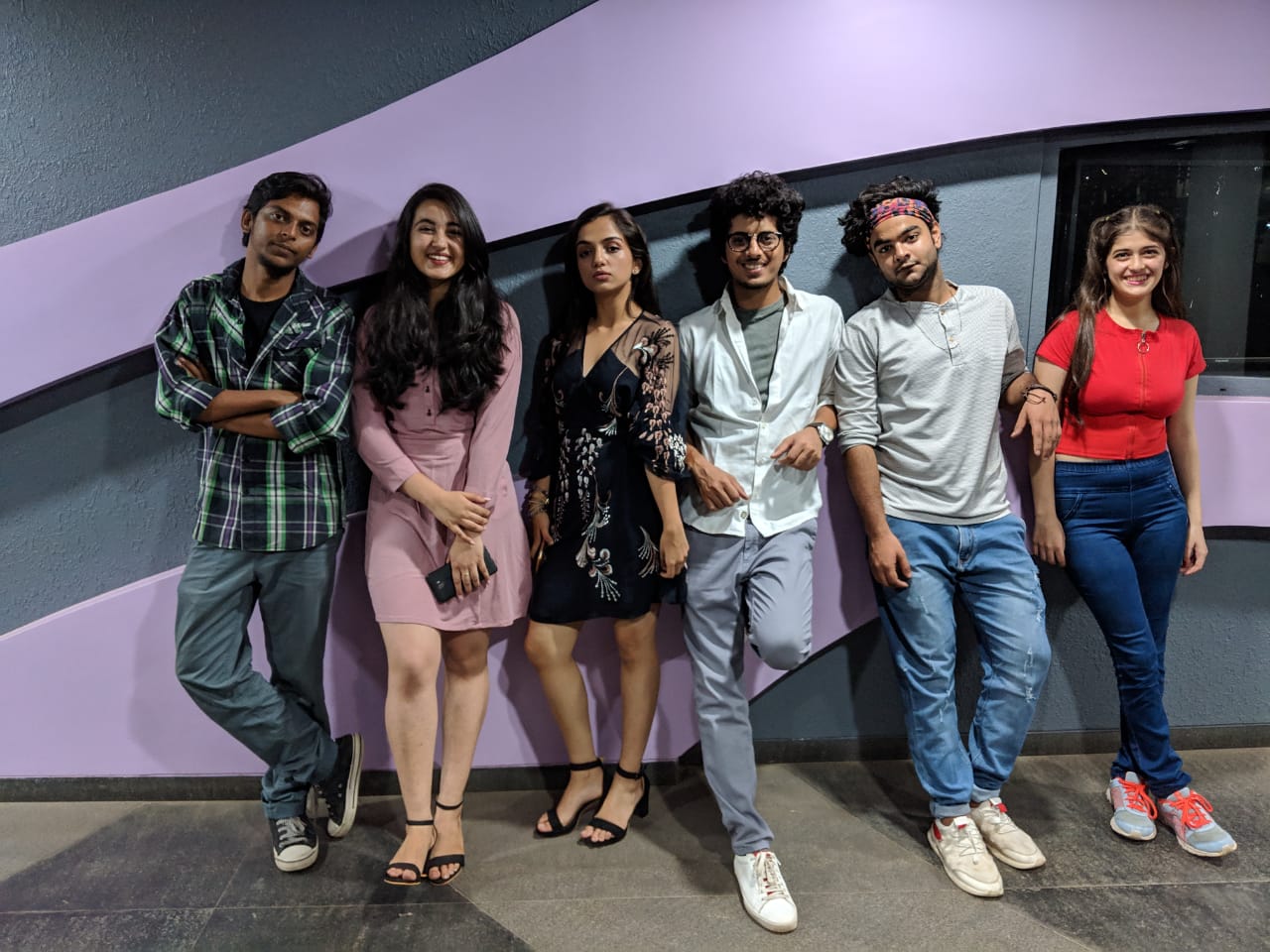 Ranjan was preparing for an emotional theatre role of a 60-year old man when he received a call from the TVF team to send them a video for the audition.
"I have previously performed the roles of a young 15-16 year old guy in the past, and hence I understood how to fit in mentally and emotionally in that role," he adds.
Talking about the resemblance of the role of Meena with his real life, he admits that he used to a lot more similar to Meena when he was that age.
"I guess Meena is way more mature than I was at that age. Only bits and pieces of Meena can be found in me now."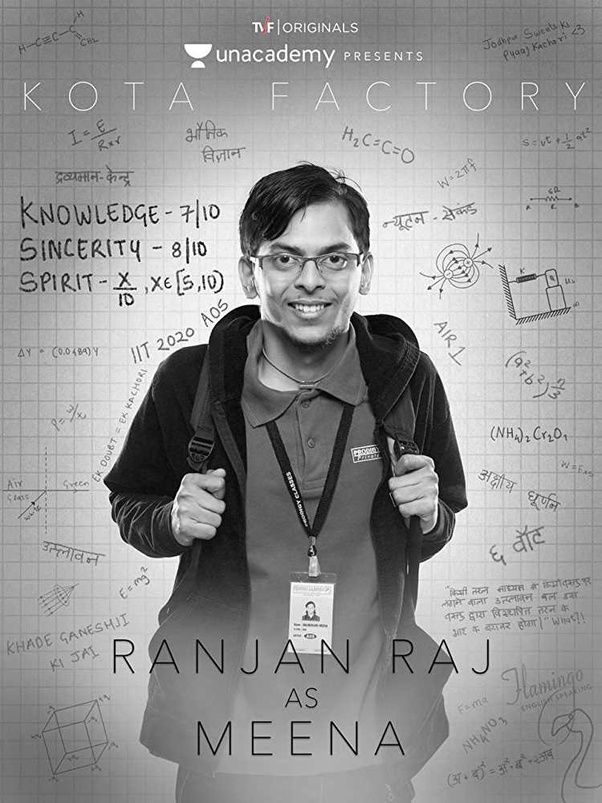 Speaking about bringing the character of Meena to life, he admits that the engineering background helped him to adapt easily to the role.
"If you get such director and writing team, I don't think you need to worry about anything. They would communicate everything so clearly and effectively that you are relieved of all the burden," Ranjan was all praises for the Kota Factory team.
Ranjan revealed that the friendship bond with Vaibhav came out to be more natural on-screen because they know each other for more than 3 years and have also shared the same room while shooting for a movie.
Mayur and I have an unbelievable connect as we have known each other for over three years now. I really look up to him and try learning from him as much as I can, whether it's about the way he talks, his photography skills or the way he works.
READ THE JOURNEY OF MAYUR MORE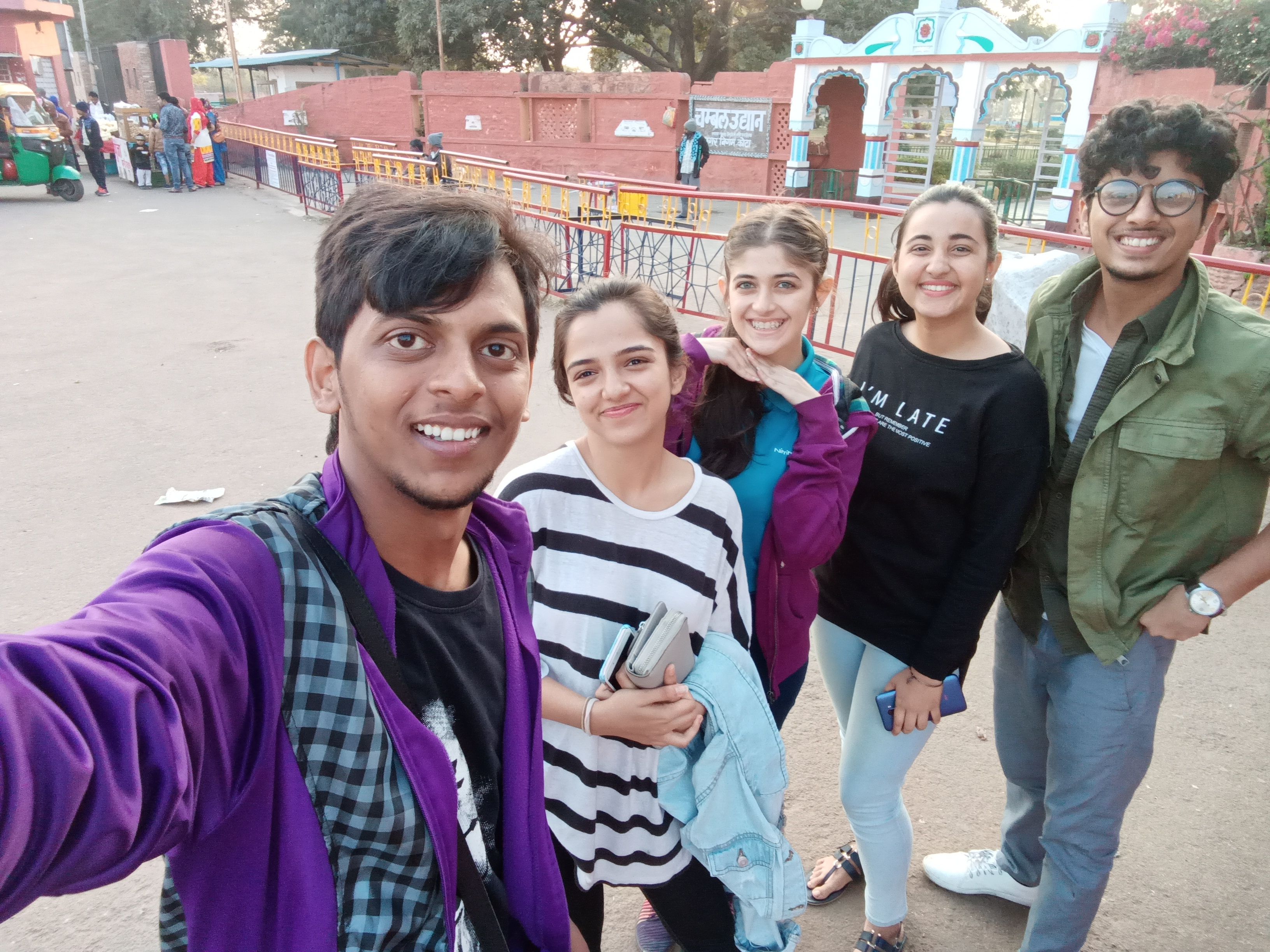 Speaking about Alam, he shares how Alam the most lively and animated character one could find around.
"If anyone had a craving for some delicious food on the sets, we just needed to go to Alam and he made sure that we get it immediately."
In the first episode, Ranjan briefs Shivangi (Ahsaas) as "Badi acchi mahila hai, mitra uday ji ki hai, par sneh mujhse zyda krti hai."
In real-life too, Ranjan seems to be equally impressed by Ahsaas as he says,
"There has to be an Ahsaas in every group. Every memory with her is so amazing that you remember her, and you would automatically get a smile on your face"
READ AHSAAS'S INTERVIEW WITH COFOUNDERSTOWN
Meena might be in complete awe of Meenal in Kota Factory but, the reality seems a bit different.
"Urvi jab bhi set pe rehti thi, kucch todte fodte he rehti hai. She used to sit in front of the mirror and would keep making different faces. I used to secretly click her pictures while she did that"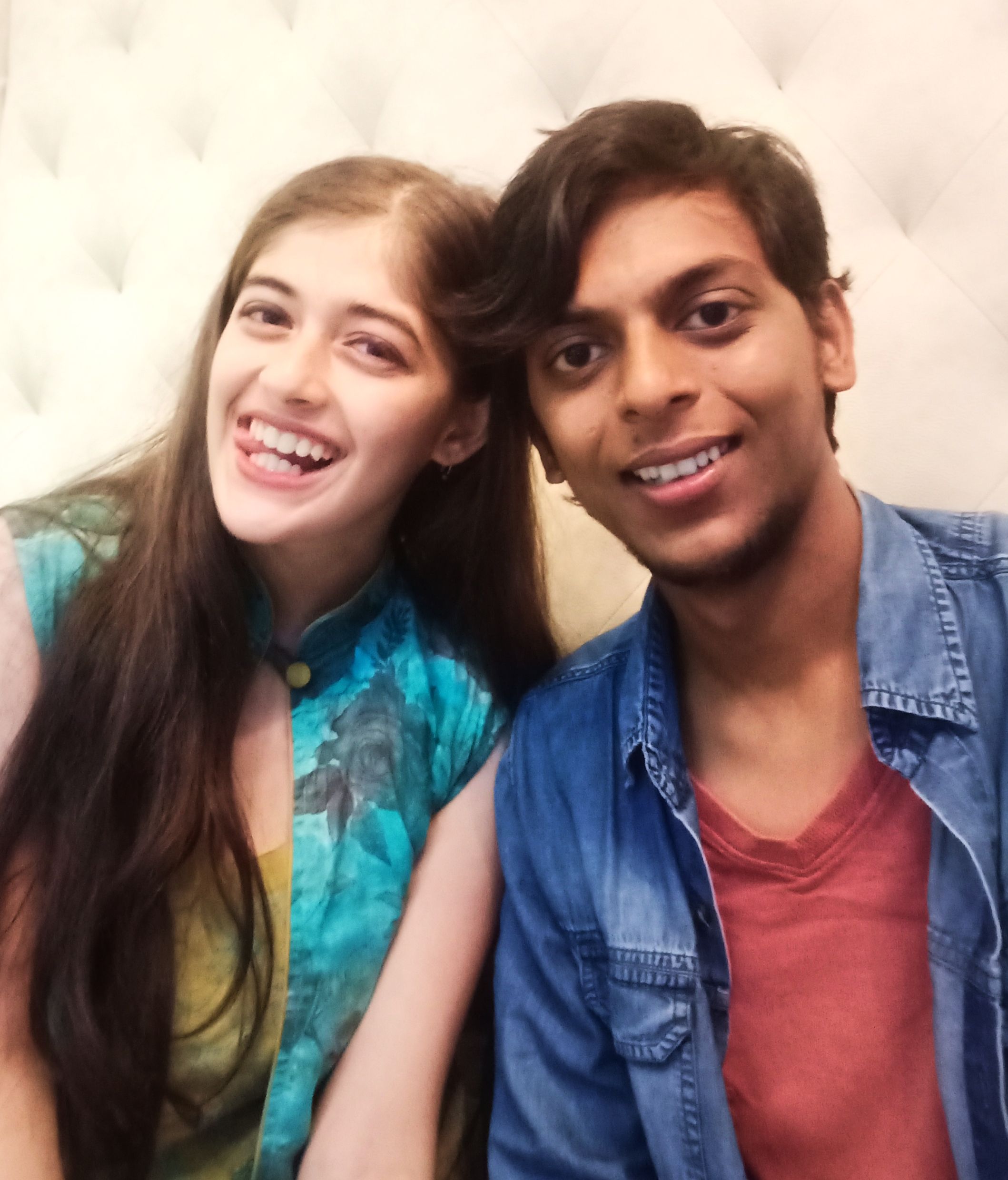 Reflecting on her friendship with Revathi, Ranjan recalls how things have got better with her over time.
"We spent a lot of time together in Kota and had great fun on the sets & post-shoot. I remember her coming to my college for one of my plays. Kota Factory has certainly given me friends for life"
In the very first episode, Meena admits that he's a fan of Jeetu bhaiya. "Fan banne layak hai wo aadmi"
In real-life too, Ranjan is a big, big fan of Jeetu Bhaiya.
"Everytime you look at him on the sets, you realise why so many people consider him as idol. He puts in so much efforts to make this role appear realistic that you can just look at him and learn so much. He's indirectly contributed so much significantly in my personal growth that I won't ever be able to thank him enough"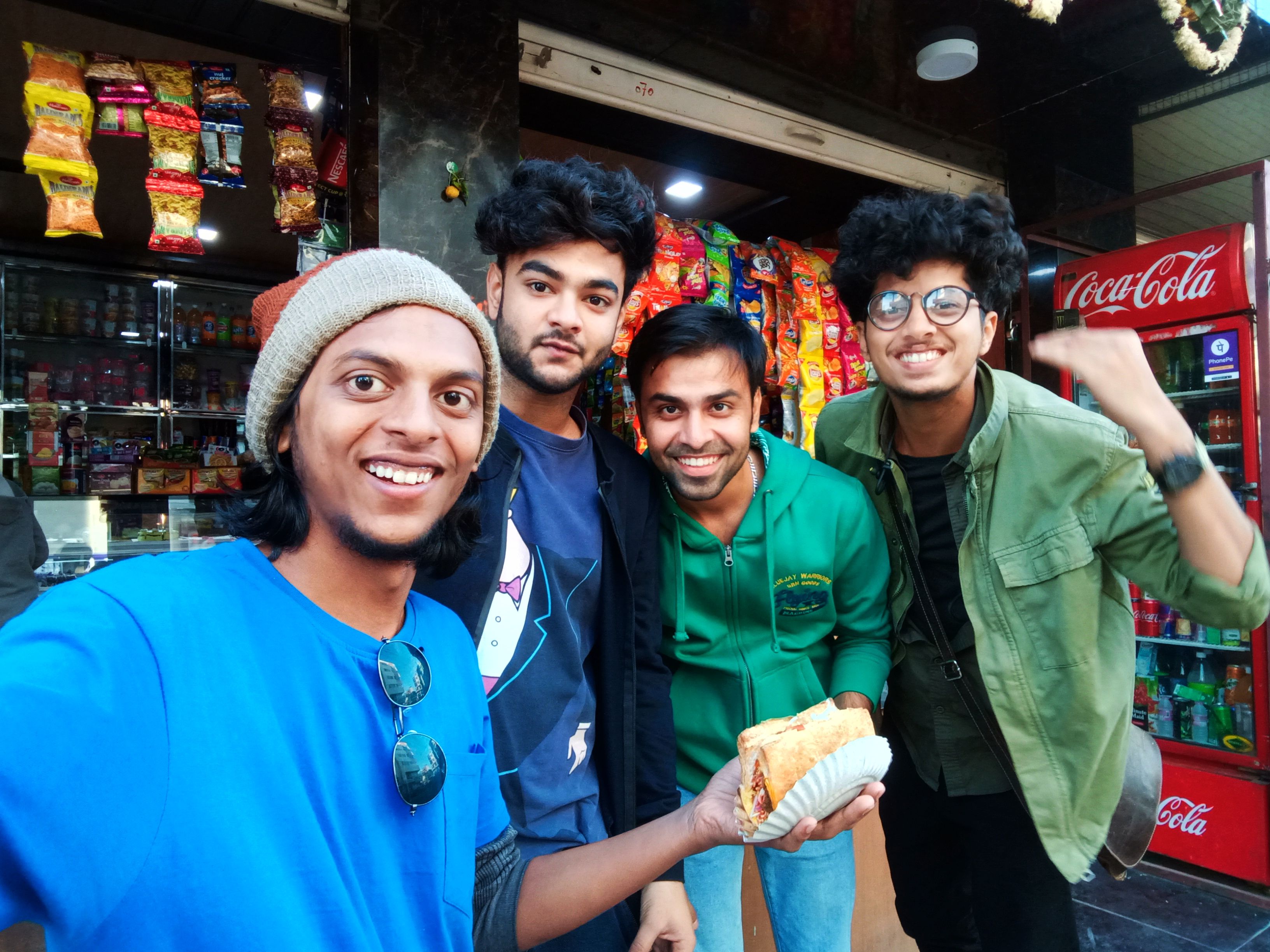 About the dilemma of making the right career decision, Ranjan says, "Till the time there's a dilemma, there can't be a solution. You need to be completely sure in your head about what you want to do. Till the time you are not completely sure, till the time there's more than one thing in your head, it's going to be difficult."
What has been your favorite Meena moment in Kota Factory?
Let us know in the comments section!
---
"Tough times never last, but tough people do." Road to Fame, a Publication by Tealfeed, gives a sneak-peek into the inspiring journeys and struggles of celebrities who made it big with their passion and determination.
--- ---
Related Articles