Being Clever with Your UX Research Budget
Be comfortable running higher numbers of smaller tests
Recently, someone reached out to me with the following question:
"I work for a very small startup and I always feel like we need to do more user research but it's difficult for me to get this funded. It seems that team members are fearful that there will be minimal ROI, given that we have to spend so much just to get started on expensive software and resources. What are some ways we can do research cheaper without compromising on quality?"
I hear this question a lot. It seems like price is always the major reason or sometimes, sadly, excuse, why people divert away from research.
It's no secret that good research requires a monetary and temporal investment, but there are also ways we can be clever with the budget that we have. One of the ways is through minimizing the cost of measurement tools wherever possible.
Here are some ways you can do this:
Be comfortable running higher numbers of smaller tests
The more traditional UX research often implies a few large scale usability studies with huge sample sizes each year. This it what makes UX research highly time consuming, resource intensive, and expensive. Instead of running these large scale tests, consider conducting smaller tests (n= 5 users)¹ at greater frequencies.
Start testing with low-fidelity prototypes and look for strong patterns and signals on the user experience. Then, continue to iterate and test on the prototype.
Running small tests more frequently is great because you build upon the knowledge that you gain through every testing stage and come out with a product that is highly vetted by the user.
Create your own recruitment pool
Recruitment is also something that can become very costly. I've seen teams spend large portions of their research budget on recruiting companies to do all of their recruitment for them. Instead of outsourcing recruitment, consider running recruitment internally.
There are different things you can do to build your own recruitment pool. The simplest way to start is by sending out a survey to your users asking them if they are interested in participating in future usability studies with differing levels of rewards/incentives.
These surveys should also include a questions about their participation preference (i.e. online/onsite/phone call) and their general demographics (i.e. age, gender, occupation). This will create a recruitment pool that you can specifically target and contact easily for future studies.
Remote Testing
Asking users to come and test your product in house can get expensive, as this often requires pretty sizable incentives.
Consider letting users test your product from the comfort of their own home. While there are subscription based remote testing softwares that you can use for these tests, you can also run them for free using platforms like Skype or Google Hangouts.
Here is how you can conduct Remote Testing using Google Hangouts:
Prior to the hangout session, make sure you have a working prototype ready and a script to set the stage for the test. I'll write a separate post on how to formulate good scripts.
After you have both of these ready, you can share the unique hangout link you get with the user.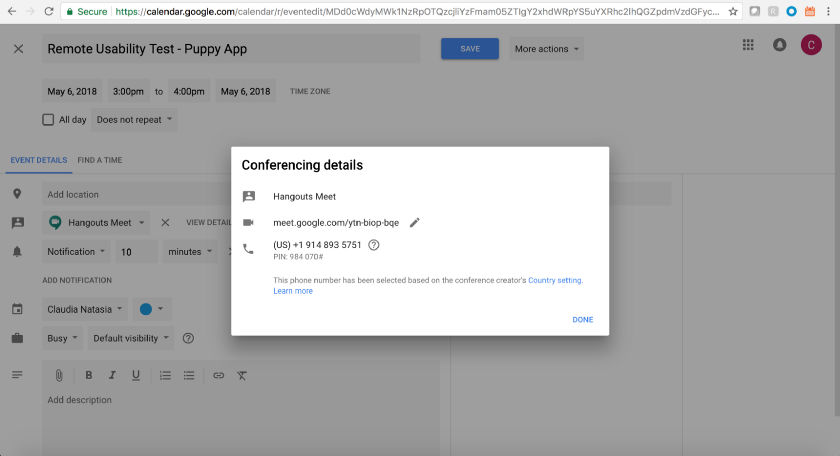 When both you and the user are in the hangout, use the chat box to share links to the prototypes you are testing.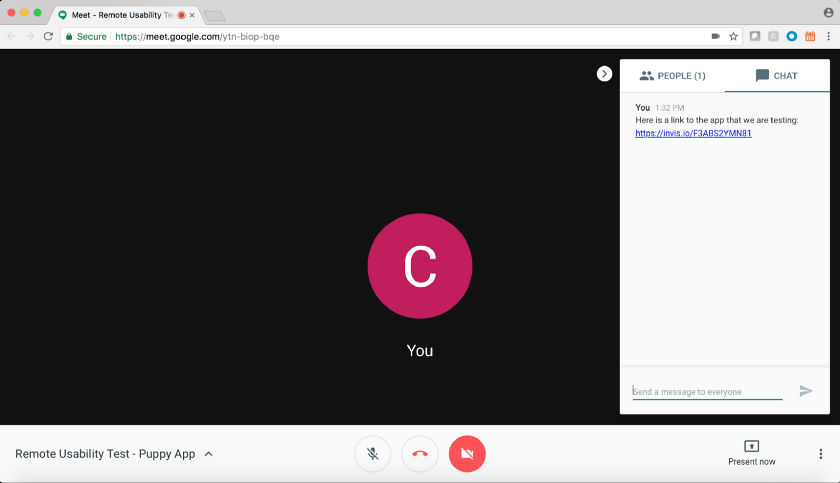 The user can also share their screen as they interact with your prototype by clicking on "Present Now".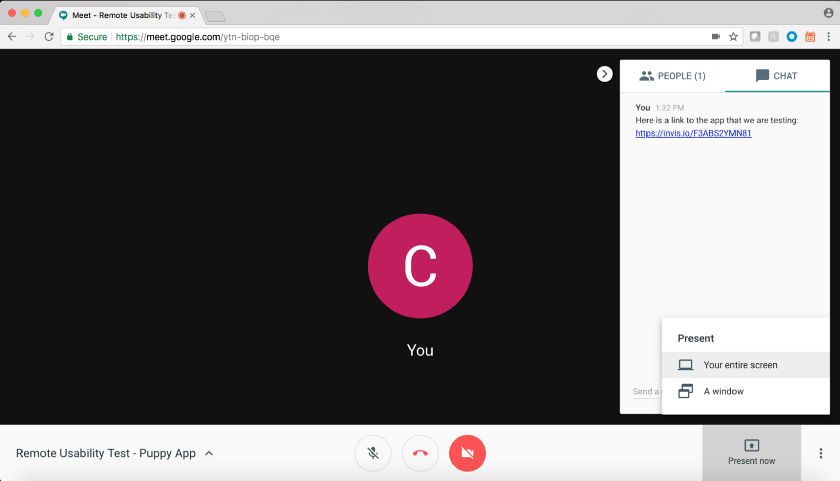 The great thing about using Google Hangouts is you can also invite anyone from your team to observe, even if they are remote, through using the unique hangouts link.
Record for free using Quicktime Player
Instead of paying subscription fees for voice recorders or screen capture softwares, use Quicktime Player.
Quicktime player allows you to record audio.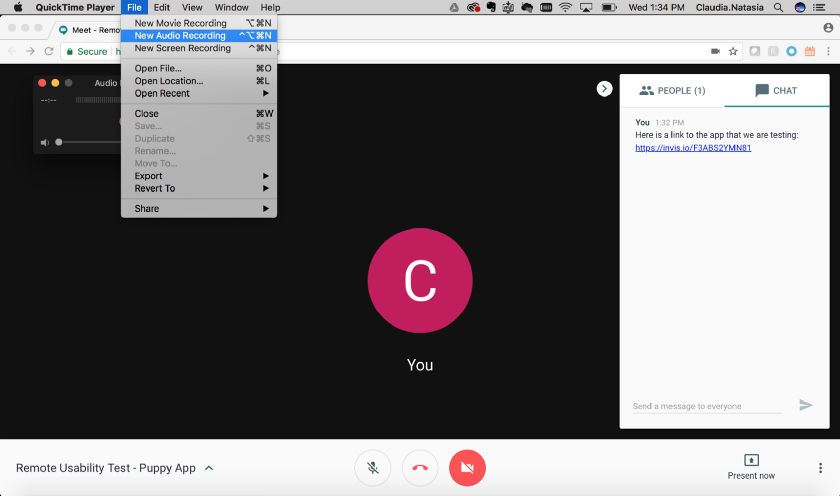 You can also record your Google Hangouts session using their "Screen Recording" feature. After you start "Screen Recording", drag the rectangle to cover the area of the screen that you would like to record and both screen activity and audio will be recorded in one file.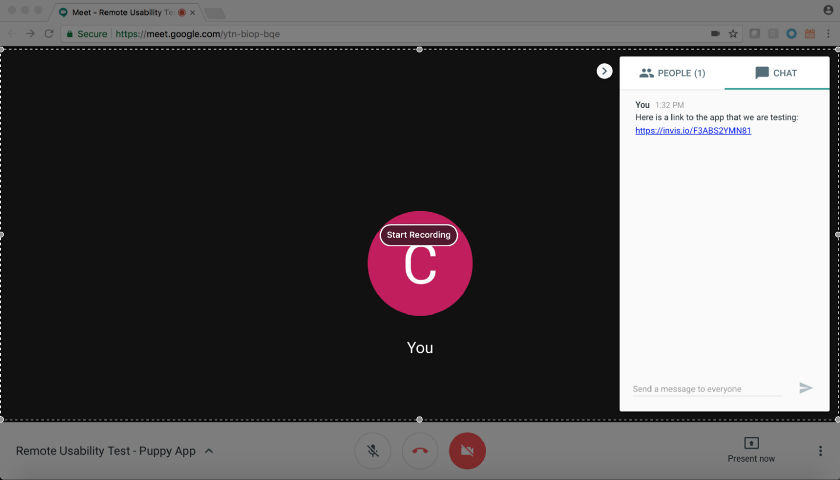 This goes without saying but if you are planning on recording a session, be sure to ask for permission from the user!
Ultimately, if you want to conduct research, you have to be ready to spend, at the very least for incentive. The key is to be clever in allocating your funds so you always have some budget left to invest in the highly impactful and need-to-have things for your research.
I'd love to hear some of the cost-efficient tools and methods that you use for research on a daily basis. Feel free to share what you do below in the comments!
---
Created by
Claudia Natasia
--- ---
Related Articles