Coca-Cola's Genius Idea Won the Hearts of the LGBTQIA+ Community
Brazilians fondly used the phrase, 'This Coke is a Fanta,' to refer to the LGBT community. Coca-cola addressed this racist point with a campaign that skyrocketed to fame. And this isn't Coca-Cola's first diversity campaign. The billion-dollar company has a long-lasting tradition of fighting for equal rights. It also aims to uplift the lives of the LGBTQIA+ community. Read to know more about how Coca-Cola includes diversity in its marketing strategies.
It made one billion media impressions by spending zero dollars on advertisements
"Essa Coca é Fanta."
If you're in Brazil, you'd probably hear this phrase on the streets.
With hundreds of derogatory slurs out there, Brazilians fondly used this phrase, which means 'This Coke is a Fanta,' to refer to the LGBT community. What started as an inoffensive joke became a full-blown homophobic phrase. The term mocked the community, and there was a lot of hatred involved.
So, when Coca-Cola heard out about this expression, it decided to address the issue Coke-style.
---
Coke's Orangey Surprise
It's celebration time in Brazil.
Imagine yourself amidst colorful parades — dancing, eating, and laughing all day long. You're so tired and thirsty that you must have a drink. You go to the nearby store, and your eyes wander toward Coke cans. You grab one, pay for it, and when you take a sip, you taste something completely different.
And when you look at it, you see an orange drink. Not Coke.
Magic? Dream? Camera prank? No.
In 2017, several pride parade visitors found their Coke cans filled with Fanta. While some were confused, others understood the powerful message.
Coca-Cola Brazil released limited-edition Coke cans with Fanta filled in them for the pride season. These cans were a part of Coca-Cola's awareness campaign against discrimination and prejudice.
The front of the package read, "Essa Coca‑Cola é Fanta, e daí?" meaning "This Coke is a Fanta, so what?", and the back of the can had a message that translated to,
We created a special can to recognize those who ignore labels, challenge prejudices, and assume what they really are. This Coca-Cola is pride, this Coca-Cola is respect, this Coca-Cola is Fanta.
---
Public Reception
News spread fast, and there was a lot of talk about this mix-up. People loved the way this campaign changed a homophobic sarcastic slur into a statement of pride.
The campaign was at its peak during the carnival. People took over the streets with their DIY Coke and Fanta cans, mugs, T-shirts, costumes, and posters. And when celebrity singer and drag queen Pabllo Vittar appreciated the initiative on social media, the campaign's victory skyrocketed.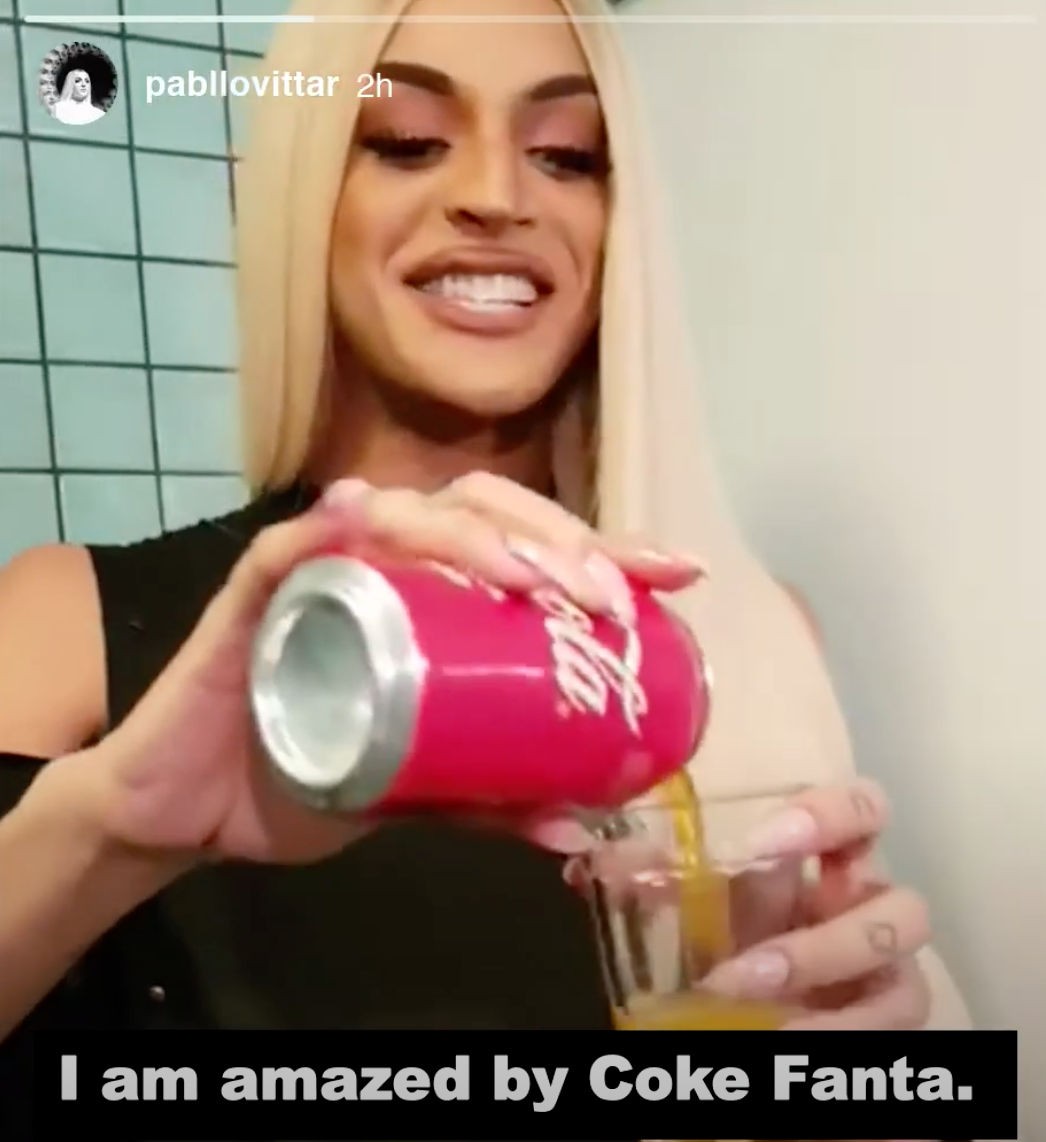 At the peak of its popularity, the initiative got nominated for the Cannes Lions awards, and it bagged the gold place in both PR and Marketing categories. The campaign's outreach was remarkably high; it received over 1 billion media impressions without investing a single dollar.
You can watch the campaign video here.
Coca-Cola considers this victory a new symbol of gay pride. In a public statement, the company pledged that it will always strive to fight for human rights. It said,
"We did this in the struggle for human rights in the United States of America in the 1960s, and also by bringing together a group of young people of different nationalities on a hill in Italy in 1971. We have always defended diversity, inclusion around the world, and equality. We proudly strive for these values ​​to drive our business, and we support these rights for everyone in society."
---
Coca-Cola's Stand on Diversity
The billion-dollar company has a long-standing tradition of supporting diversity and inclusivity. As one of the first companies to support the Employment Non-Discrimination Act, it has been funding its LGBT employees association for over twenty years. It has also been getting a perfect score on the Human Rights Campaign's Corporate Equality Index since 2006.
Besides corporate inclusivity, the company makes sure that its marketing campaigns also bear the message. While not every campaign goes well, most of Coca-Cola's social drives are a hit.
Share a Coke Campaign
In 2014, Coca-Cola launched its famous "Share a Coke" campaign in South Africa. As part of the campaign, you can create virtual Coke cans with your favorite catchwords on them. The website restricted some expletives, and that list had a problem.
When you type 'gay,' the website hinted,
'Oops. Let's pretend you didn't just type that.'
But you can type 'straight or hetero,' and it would work. To see it for yourself, check this video by Kaleb Cove.
This restriction created an outrage on social media. Coca-Cola then released an apology statement saying,
"This isn't how the program was supposed to work, and we've pulled the site down until we can fix the problem. We apologize for this mistake. As one of the world's most inclusive brands, we value and celebrate diversity. We have long been a strong supporter of the LGBT community and have advocated for inclusion, equality and diversity through both our policies and practices. When errors like this happen, we take it seriously. Thank you for raising this with us, and we'll get it fixed."
In 2019, the company relaunched the drive with physical cans. However, it caused another public outcry when a picture of the can with the word 'Xitombo' — a derogatory term used in the African language Xitsonga, circulated on social media. The company had to apologize again, but this time, instead of stopping the campaign, it incorporated stricter measures.
Australia's Love Story
As a response to Australia's iconic marriage equality law postal survey in 2017, Coca-Cola launched a limited-edition product.
Its celebrated red cans had the word 'love' printed on them instead of Cola-Cola. It even used the famous Spencerian script, and it was the first time the company used the font to print something other than its logo. The cans also had rainbow-colored hearts on them, registering the brand's support.
The company's former VP of global design, Mr. James Sommerville, even released a statement saying,
"The word 'love' is reflective of our core values. If ever we were to experiment with Spencerian script, this is the time to do it. No matter who you are or who you love, all couples should be treated equally."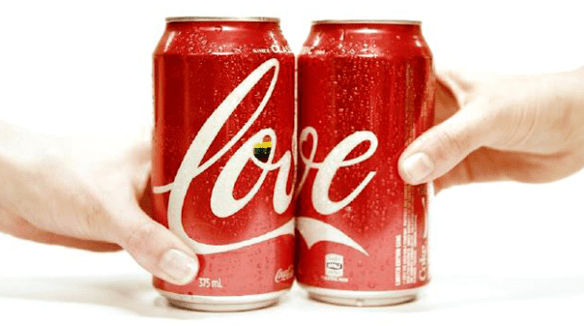 ---
A Bold Move
In the era of superficial social efforts and artificial corporate allyships, such campaigns are gold.
Now, I'm not saying this wasn't clever marketing done at the right time, or Coca-Cola didn't profit from the campaign. In fact, people were eager to get these limited-edition Coke cans, and the company made huge profits.
But I must appreciate Coca-Cola's stand against homophobia. It was a bold move by the company: to educate people on how a seemingly harmless statement can hurt a community. Despite a high chance that the brand infuriated people, they went ahead with the campaign.
The biggest marketing lesson from Coca-Cola's successful campaign is that it gracefully captured people's attention and made a point that's hard to forget. The brand understood its audience well and used their reactions to create creative, effective, and well-intended campaigns.
Nevertheless, Cristiano Ronaldo insists that water is the best.
---
Created by
Shenba Srinivasan
Web Developer. Avid Reader. Passionate Traveler. Indie Writer with a lot to say! To connect: shenbawrites@gmail.com
--- ---
Related Articles