Common interview questions and how to answer them
Internship interviews – the battle of Winterfell for every student! You might even find sitting on the Iron
Internship interviews – the battle of Winterfell for every student! You might even find sitting on the Iron Throne easier than answering those nerve-wracking internship interview questions, but honestly, it's as easy as flying a dragon once you know what to hold. What's important is a little preparation otherwise it'd be equivalent to jumping into a sea without a life-jacket on. How good would it be if you could prepare the answers before-hand? So, let's have a look at the 6 most common interview questions and how to answer them to help you to sail through your interview blissfully.
1) TELL ME ABOUT YOURSELF.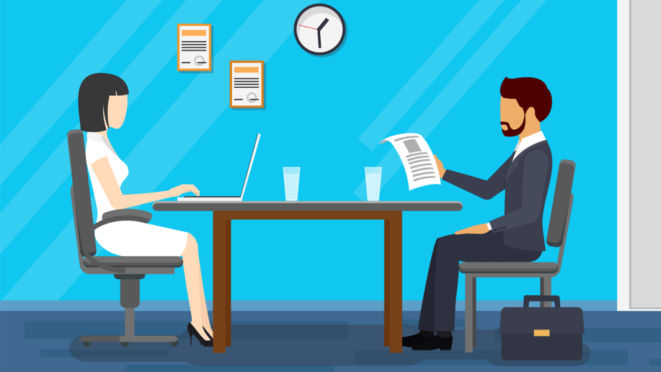 This is one of the most frequently asked interview questions and yet most of us stumble here. Quick tip – don't vomit out your resume because that's not what the interviewer is looking for. The interviewer wants to know you beyond your resume and wants to gauge if you'd be an asset to the company.
Follow the simple 'present, past, and future technique' to streamline your answer. Start off with a condensed career summary, mentioning your educational background and interests which segue into the past to establish a connection between your interests and the internship you're applying for. Here, you can talk about the projects and programs you've participated in and reflect your knowledge, skills, and accomplishments. Conclude with your future goals (if you have any) or simply talk about your hobbies at the end, and voila, you move on to the next question without any red flags being raised!
Tell me about yourself sample answer –
I did my schooling from XYZ school at Dehradun, and I'm currently pursuing B.Tech in Civil Engineering from ABC University. I designed a website during my college fest which got me hooked to web development, and I started working as a freelancer after that. I now wish to experience working in a professional environment which is why I have applied for this internship. My hobbies are reading novels and sketching.
Need more details about acing this interview question? Read how to answer tell me about yourself for freshers.
2) WHY SHOULD YOU BE HIRED FOR THIS INTERNSHIP?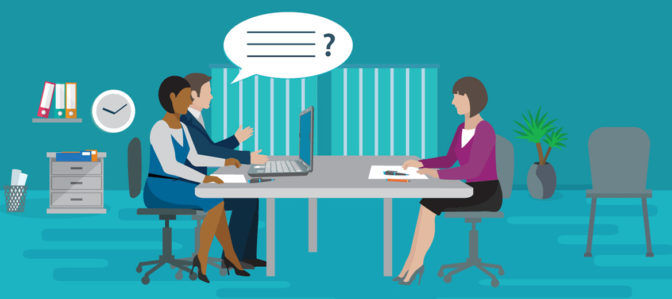 This is probably your first internship interview and for a moment you are sitting there thinking, 'Yeah, why should you hire me?'. If you're sweating already, fret not! There are two things that the employer wants to know – your skillset (educational & technical qualifications) and your personality traits. An effective why should we hire you answer is one where you relate your past knowledge or internship experience (if any), technical and soft skills, key accomplishments, participation in extracurricular activities with the position you're applying for as well as explain why you're applying for that particular position. To do so, read the job description and make sure you are a fit. Tie your educational background to the responsibilities you will have to handle during the internship. If you are applying in a cross-stream profile (an electronics engineer applying for creative writing like me), then bring forth and elaborate on the experiences that piqued your interest in the field related to the internship. Next, highlight your personal characteristics and reinforce them with examples.
Sample answer for 'Why should you be hired for this internship?' –
As a member of our college editorial team, I have developed creative writing skills that can help in making good marketing campaigns plus I am good with numbers which helps me quickly analyze the results of any marketing campaign and tweak it further. I wish to build a career in digital marketing, and this internship would be my stepping stone for the same.
3) WHAT ARE YOUR STRENGTHS AND WEAKNESSES?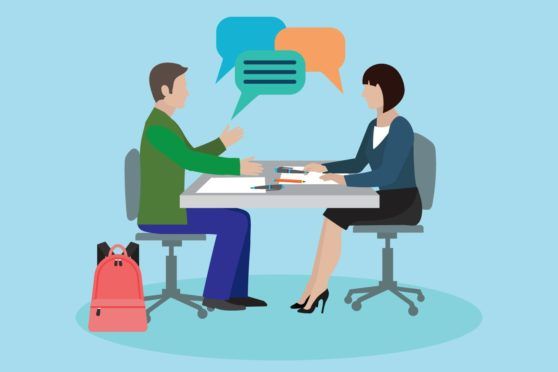 'Strengths, huh? I have excellent taste in shoes. I can make eggs in ten different ways. I am Flash at typing. Weaknesses? I am perfect. I don't have any'! If this is what you're thinking, it's time to use your head because you don't want to wreck your chances of getting hired.
This is one of the top interview questions and through it, the employer wants to learn about your competencies and motivation to improve on your weak points. The key to acing this interview question lies in answering truthfully. Go through the job description and see what skills and traits of yours are relevant to the internship role. Knowing your personal strengths would come easy but again, a little preparation helps. For instance, instead of saying you get along with others well, you can say you are a team player and back it up with an instance from your college project. Another approach you could follow while establishing the authenticity of your strengths is using Problem-Action-Result wherein you state an incident where you used this strength to overcome this problem and the consequences it had.
While highlighting your personal characteristics along with practical examples speak well for your strengths, answering what are your weaknesses can be tricky. Make sure you do not project anything negative. Try voicing your weakness as a learning experience or a challenge and how you overcame it. For instance, socializing used to be a challenge for me but I joined various clubs at college and now I can safely say that I have overcome it.
Sample answer for 'What are your strengths and weaknesses?' –
I have strong writing skills. While writing an article, I'm able to keep the target audience in mind and ensure that it's an easy read. I am keen on learning new skills. During my last summer vacations, I did online training in web development, Java, and Business Communication Skills. I struggle a bit with public speaking but I joined the debate and drama clubs at college, and I am overcoming my fear gradually.
4) WHY DO YOU WANT TO INTERN AT OUR COMPANY? OR WHY DO YOU WANT THIS JOB/INTERNSHIP?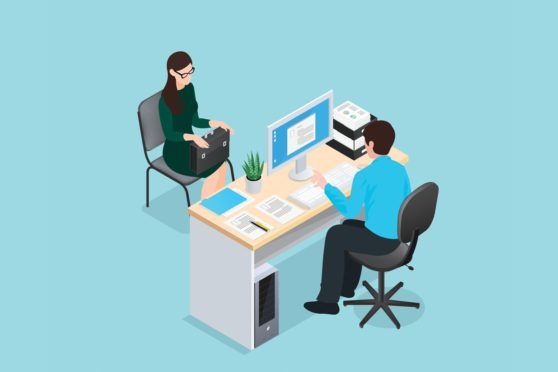 Absolutely avoid mentioning that you're doing it only because MHRD has mandated 3 internships or to fulfill your curriculum requirements. Through this interview question, the employer wants to know how much you have researched about the company and how much you're aware of the related field. Say you're interviewing for an internship at RBI and if you talk about the recent financial trends and the recent decisions that RBI took, it could be a total game-changer.
Highlight the aspects of the company that made you apply there while answering why do you want to intern there. The easiest way to do this is by listing out what makes you admire the organization; this may include its products/services, the work culture, the marketing campaigns, etc. Begin with devouring the company website and learning about their products/services and the work culture. Going through the media coverages of a company and connecting with employees via LinkedIn helps when you are finding out about a company's growth. If you've heard about the company from a friend, feel free to mention that and back your answer with what interested you to work there. Next, add what you expect to learn from the position and the company and include a bit on how you could contribute to the company.
Sample answer for 'Why do you want to work at our company?' –
I want to start my own venture in the long run, and an internship at Internshala will help me take the initial step. I was always intrigued by the unique business model at work here and would love to learn different aspects of setting up a business from scratch. I feel I can prove to be an asset on the product-marketing front, given my previous internship experiences at ABC and XYZ.
Go through this quick guide on how to answer 'Why do you want to work at our company' for more insights.
5) WHAT ARE YOUR CAREER GOALS?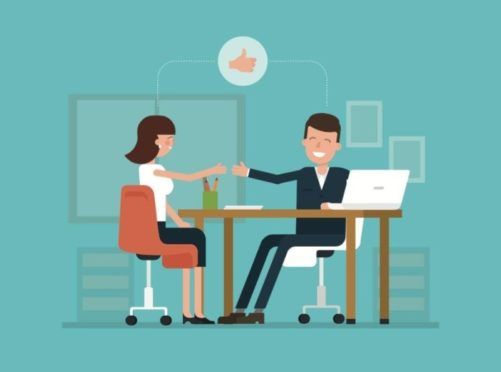 When an employer asks you this, there may be a lot of things going on in your head – I'd be running your company, I'd be in your position, etc. Don't say it out loud unless you want to be the president of the country. Employers ask this to understand your current aspirations better and to check if this internship aligns with your future goals, and thus ensuring that you'll be motivated to learn. A few other employers use this question to ascertain whether or not you will continue with the company if offered a permanent position.
Link your future plans to the internship role that you are applying for. Mention the skills and experiences you want to gain in this internship and how it would help you in the future. While preparing an answer to this question, you don't necessarily think of your long-term goals; dig down and think what are you going to do once the internship is over – would you go back to college, would you be interested in continuing with the organisation, would you start looking for jobs/internships in the same field, etc. Contemplating the answers to these questions would help you frame a perfect reply to this question.
Sample answer for 'What are your career goals?' –
After my Bachelors, I plan to pursue a career in management which would require strong interpersonal skills and the experience I intend to gain through this internship in the NGO, where I get to do surveys and interact with a lot of people, will help me develop those skills.
See more tips on how to answer what are your career goals to nail this internship interview question.
6) DO YOU HAVE ANY QUESTIONS FOR US?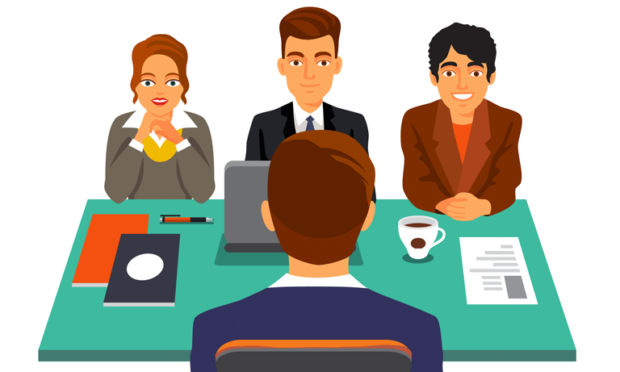 Yes. Always say yes! This is a final interview question through which an employer wants to gauge how enthusiastic you are about working with the organization. Not asking a question will mean that either you haven't done proper research about the company or are not very keen on the internship.
This is not a very difficult question to nail. All you need to do is a little homework before going for the interview; research about the company and go through the job description thoroughly. Jot down the areas you'd like to know more about; you could ask questions about their product/services, campaigns, your responsibilities, the expectations they would have from you, the growth that you can expect from the internship or the work culture.
A few sample questions –
1. Can you give me an example of a project I could be working on?
2. What are the typical career paths of interns or employees of this department?
3. What will be my day-to-day responsibilities?
4. Is there any sort of training I will be receiving?
5. What is the work culture like at this company?
6. I see you've put up really creative job descriptions on your careers page, does that help in getting better applications?
To further equip your interview toolkit, here's a list of don'ts to remember while answering internship interview questions.
1. Avoid generic answers: Yes, the interviewer knows Google is a huge brand and a great place to work but if that's the only reason you wish to work with Google, get ready to hear a big no from her. Instead of saying, 'Yours is the biggest brand and I get bragging rights for my life if I start working at Google', say, 'I have always admired Google for creating products that make our lives so much easier. For instance, adding recommendations to Gmail while we write emails might seem like a small update but the kind of impact it has made is commendable. I wish to be a part of this company and experience what it feels to impact billions of people'.
2. Don't ask obvious questions: Avoid asking details regarding the history of the industry of the company. Make sure you've gone through the job description and do not end up asking what your responsibilities would entail. Avoid asking about perks, benefits, and vacations or it would seem like you are more interested in knowing how the company would benefit you rather than how you would be an asset to the company.
3. Don't jump professions: While answering what are your career goals, align your plans with regard to the field you're applying for. In an internship interview for marketing, you can't say that you're planning on becoming a writer since this is indicative that you won't stick around for long.
4. Avoid mentioning a fatal flaw: While answering what are your weaknesses, don't mention something that would come in the way of performing well in the internship. For instance, you can't sign up for a customer service profile and state that you have weak communication skills. Also, don't go down the road of a strength disguised as a weakness; saying 'I work way too hard' or 'I am a perfectionist' is a major put off.
5. Don't use pointless platitudes: Saying, 'I am very innovative in ideas' in an interview would be pretty useless you can back it up with an example. An effective way to say this would be – 'I marketed my college fest, for the first time, through websites whose target audience is college-going crowd'.
6. Don't mention irrelevant details: Specify only the achievements that are relevant for the internship role. Don't compete with Santa's list by adding accomplishments from your high school days. Mentioning skills such as 'I am good at badminton' would only get your points deducted unless they are relevant to the internship role you're applying for.
7. Don't try your hand at humor: You might think making the interviewer laugh could be favorable but sadly, this isn't The Kapil Sharma Show. And if Chandler can't pull this off, you surely can't!
Most of the internship interviews are telephonic, and now that you know the expected questions and how to answer them, you can go through these tips for a successful telephonic interview. At times, an interviewer can catch you off-guard by asking you what can be described as an 'out-of-the-world question'. Read how to tackle the 8 types of weird interview questions.
Now that you know everything about common interview questions and answers for freshers, register here and find your dream internship.
Image credits: freepik, Fiverr, Pinterest
Article is written by Sarvesh Agarwal (Founder and CEO at Internashala)
---
Created by
Tealfeed Guest Blog
--- ---
Related Articles