By connecting travelers to senders and receivers, CarryMates is rejuvenating Courier & Logistics industry
CarryMates aims to provides you with the happy experience of sending and receiving.
Do you want to send a courier from one city to another? Is the material fragile and the courier company wants hefty insurance fees before they send it? Or do you travel frequently from one city to the another by road and want to cut down your fuel cost? CarryMates is there to solve all your worries!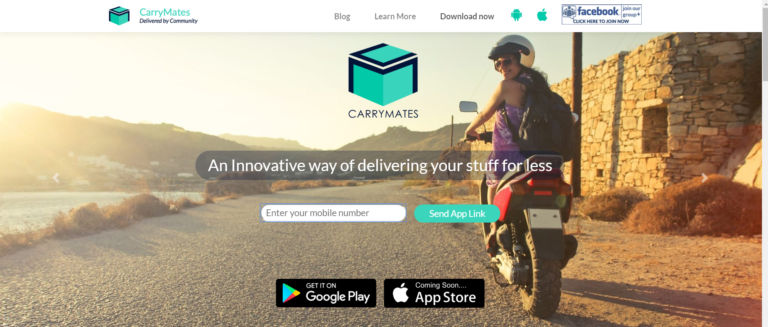 CarryMates aims to provides you with the happy experience of sending and receiving. They serve the purpose of those who want to send the stuff from one city to another while minimizing the delivery charges. Founded by Youmit Singh, Pushpendra Sijariya, and Hitesh Kumar in 2017, CarryMates:
Is a platform to connect travelers with senders
Ensures that travelers cover their travel cost and senders minimize their delivery charge
Provides smooth tracking and secured transactions
Is a community of trusted people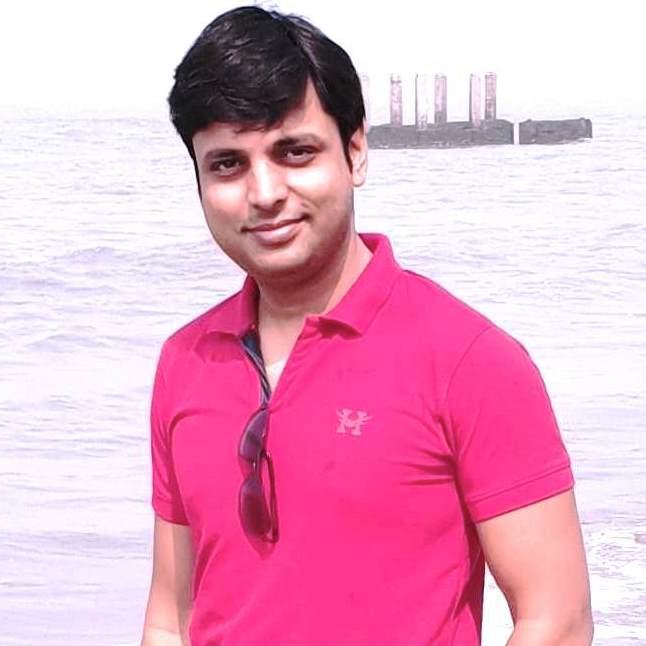 THE CARRYMATES JOURNEY
Youmit Singh started his career in 2009. Right after the completion of graduation, he joined JSW group and worked there for 6 years. Then, he moved on to starting his own company.
While starting his own firm, he decided to utilize the idle carrying capacity of millions of travelers across the country. They started with the road travelers who travel from one city to another close city, like Mumbai to Pune, Delhi to Chandigarh, Chennai to Bangalore, etc. To such close places, people usually travel by their cars and they have ample carrying capacity. Their idea is to connect with the people who want to send something to one city with the people who are traveling to that particular city.

Read more about this here
They have built a platform where both the parties are connected by post feeds and the location technology; they have launched the application in December 2018.
THEIR OWN EXPERIENCE WAS AN INSPIRATION
The idea came to Youmit in 2017. He had to courier expensive ceramic-made showpieces to Pune. The postal office denied stating the reason as its fragility. The only way out was paying the hefty insurance fee. He decided to carry the package with himself next he traveled to Pune. At that time, he got a call from one of his friends who was traveling from Mumbai to Pune. The friend agreed to take it safely with himself.
This sparked a unique thought process inside him. He realized that thousands of people travel from Mumbai to Pune every day and this led to the birth of a business idea. With this system, travelers also benefit. They are able to minimize their traveling cost and save money on fuel charges.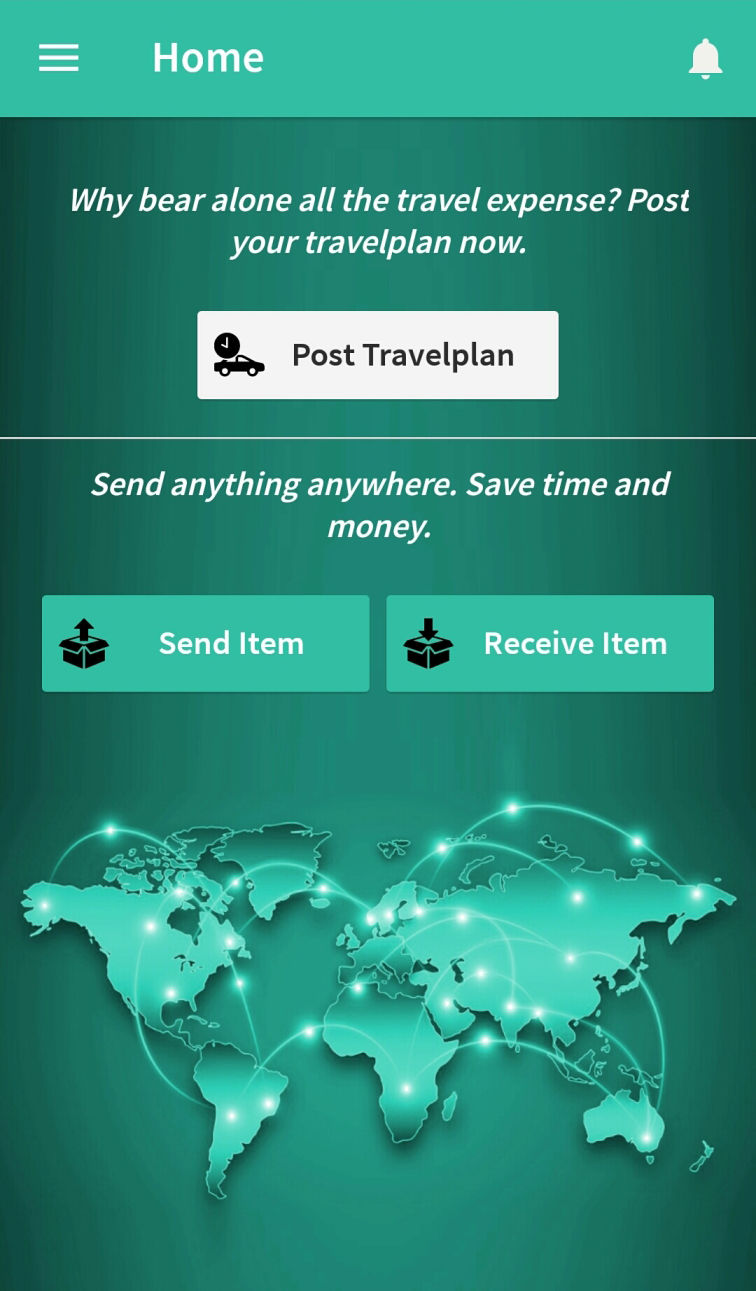 CREATING THE MEASURES OF TRUST
It is no doubt that these types of businesses need awareness and people are skeptical about giving away their items to the anonymous travelers. To build trust among both the parties, they have created something called Profile Trust Factor. There are criteria like user rating, users' comment, id verification and the option of cross-checking all parcels.
Before creating a profile the user is asked to provide a mobile number which is verified through One Time Password. The app also asks for the facebook verification so that the trust factor is much more enhanced. This, in turn, ensures safety and establishes a trusting relationship between both parties.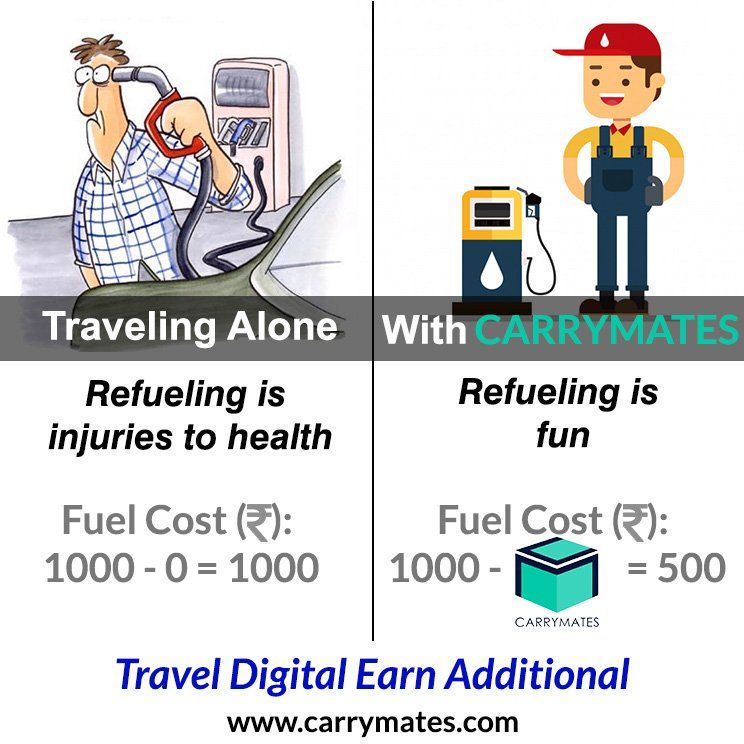 He says,
WE HAVE CREATED A UNIQUE THING WHICH IS CALLED CONNECTION GRADE, IT IS SIMILAR TO LINKEDIN CONNECTION RECOGNIZATION SYSTEM. LINKEDIN IS CONNECTED THROUGH EMAIL ID. CARRYMATES ALSO DOES AADHAR CARD VERIFICATION.
In the future, they are planning to move pan India and move ahead with B2C as well. This means that they would be tying up with all the shops that want to sell items to different cities. They would connect these shops to someone traveling the same route.
CREATING AWARENESS ABOUT SERVICES
Youmit says that they still need to create awareness about these services. Awareness remains the most important factor which comes to play here. There are facebook groups of travelers who share their traveling details to benefit others they can help.
The traveler would be curious to know how they would be benefited. Once the traveler would get to know that he will be paid for it, that would create interest. And subsequently, the traveler base would be exceedingly interested in offering their services.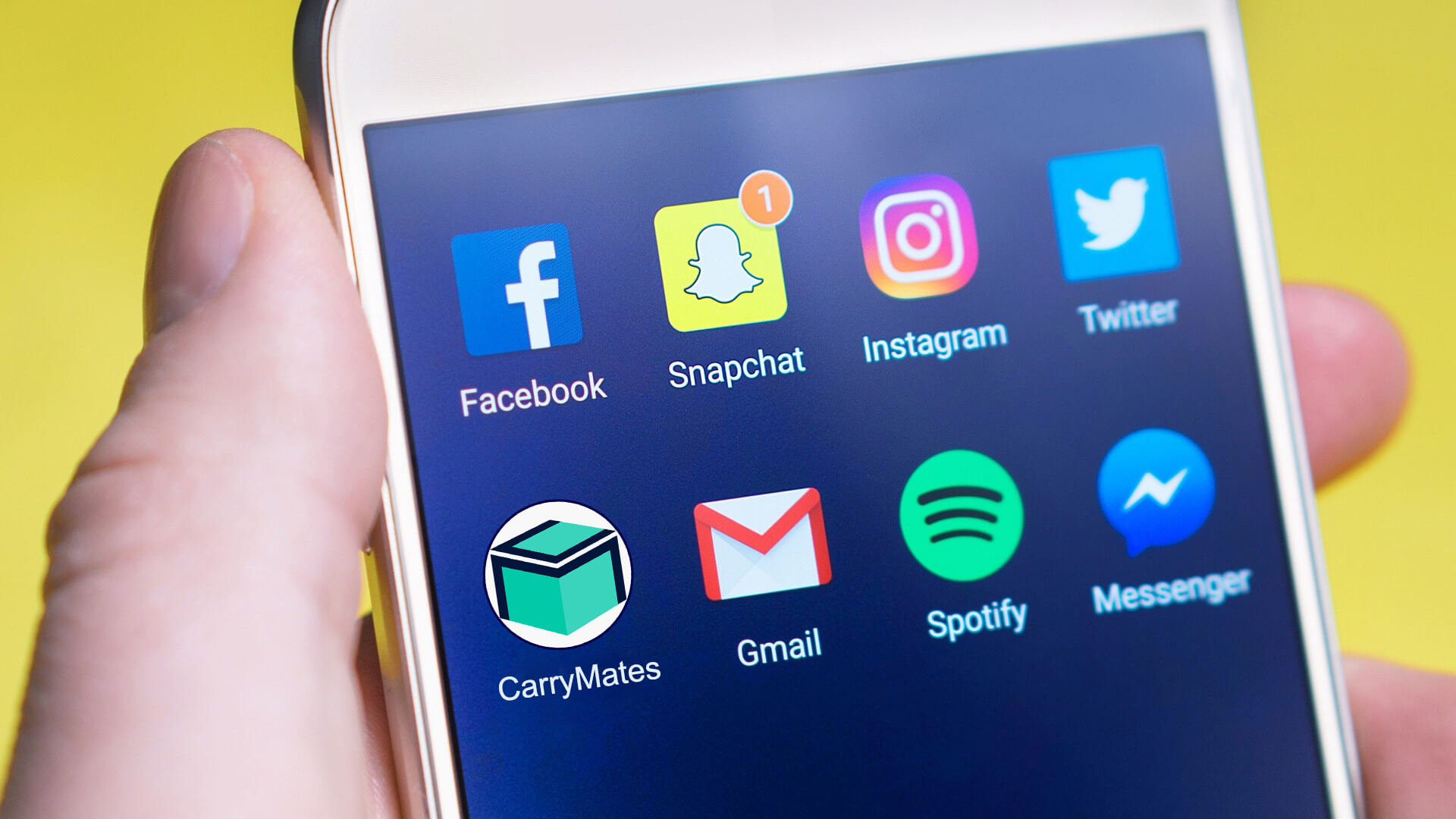 He further adds, "We are creating another opportunity for travelers to earn. People travel by car from one city to another. The fuel charges are high; they can minimize their travel cost".
MESSAGE FOR BUDDING ENTREPRENEURS
MOST OF THE ENTREPRENEURS GET THE IDEA AND ABRUPTLY START WORKING ON IT. TAKE SOME TIME AND THINK PROPERLY. TAKE FEEDBACK FROM COLLEAGUES AND FRIENDS.
---
Ideas are easy, Implementation is Hard, learn from the ones who knows how to start. A Publication by Tealfeed.
--- ---
Related Articles