How a contractor from WIPRO is making his own mark in the cybersecurity industry through ProTechmanize
Protechmanize is an Information Technology product and service company which focuses on providing safety through its cybersecurity.
According to a Varonic report, India was the nation with the most breaches annually with over 33k breached files. As our technology evolves, so do methods to breach security. In these bleak times, ProTechmanize shines as a beacon of hope for the cybersecurity arena.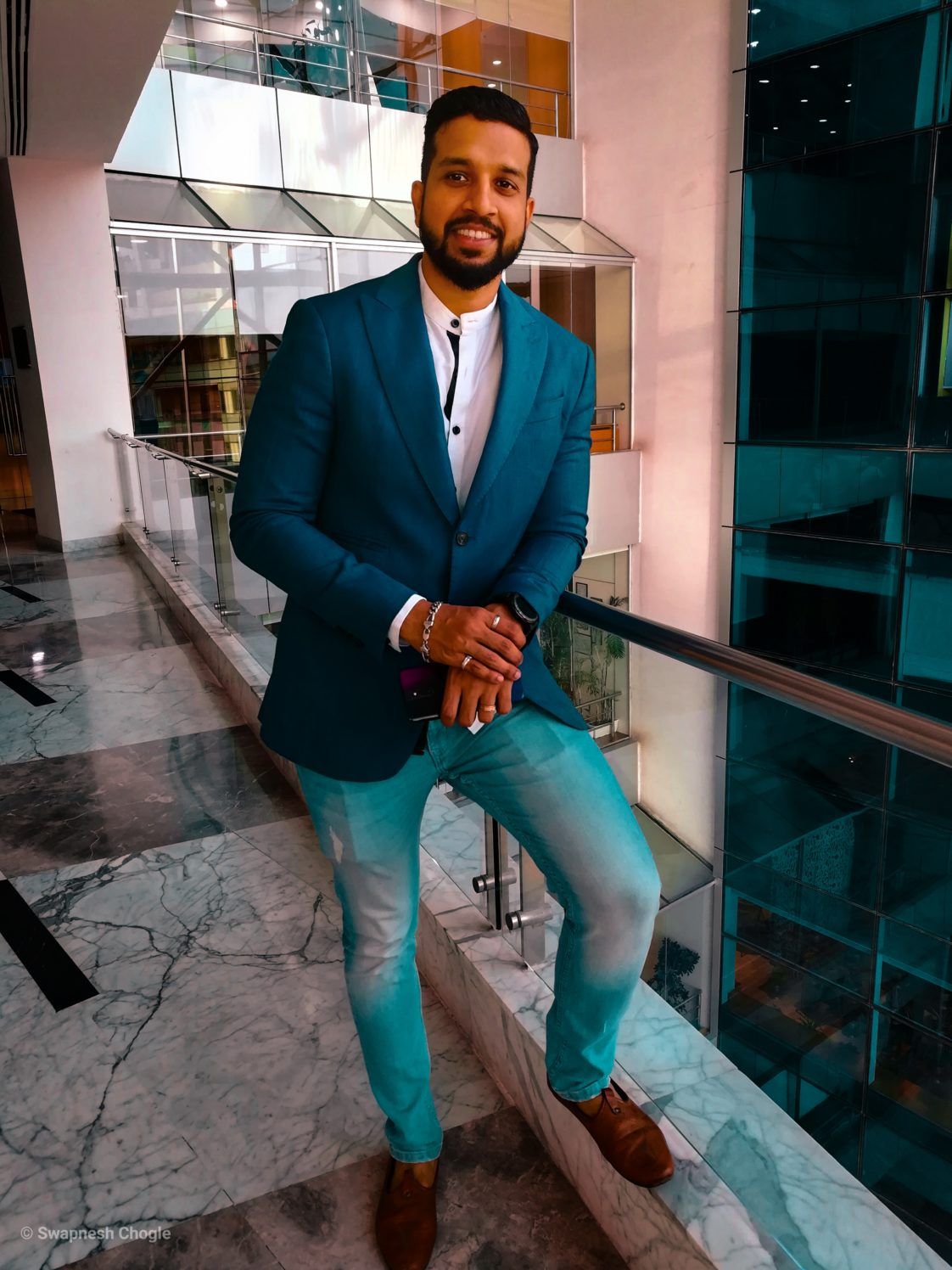 Protechmanize is an Information Technology product and service company which focuses on providing safety through its cybersecurity. The Mumbai-based startup was established in March 2018 by Mr. Hakimuddin Wadlawala. Mr. Wadlawala has numerous feathers adorning his cap. He is a Cyber Security Advisor, ISO 27001-2013 Lead Auditor, certified hacker and EC-Council Instructor. Moreover, he has worked at major companies such as Microsoft, Zenith, WNS & Wipro.
The company aims at helping the customers in cybersecurity, IT security & Microsoft Cloud journey. ProTechmanize:
Consists of experienced professionals and experts of their respective fields, with 95% team members being in their 30s.
Has led Mr. Hakimuddin Wadlawala to be under top 100 CISO InfoSec Maestros 2018.
Provides services such as Endpoint Security, EDR, Web Content
Filtering, Web Application Firewalls (WAF), Security Information and Event Management (SIEM) and Web Content Filtering. Additionally, it offers Secure Access Solutions, Privilege Access Management, Patch Management, Vulnerability Assistance, Cloud Hosted Secure Solutions, Microsoft Cloud Adoption support, Technical Support Centre.
FROM A CONTRACTOR AT WIPRO TO A MICROSOFT EMPLOYEE TO HIS OWN START-UP: THE INSPIRING JOURNEY OF THE FOUNDER
Hakim started his career on a contract agreement as a desktop engineer at Wipro. He then went to work as a NOC Engineer to Zenith Infotech. He worked as a systems engineer in one of the BPM companies before he moved to Microsoft. He worked there for around two years as a Supporting Engineer. However, he was brought back to his past company in which he used to be systems engineer 2 years back. This time, he was brought in to lead the team.
He kept moving forward on the ladder of his career when he was successfully promoted as Associate Vice-President (Sr. Group Manager) at one of this past organization. But Hakim decided that it was time that he moved on from this job after spending 4 years of his life in the company.
He had already made up his mind when he got a call from the company owned by Mr. Nirav Modi. The businessman had an idea of expanding the business of his diamond company across the world. He had a vision of 100 stores globally.
Hakim was responsible for designing the entire security architecture of his expansion outlets. However, we all know what happened next when Mr. Nirav Modi was caught in a scam. Subsequently, the next day onwards the employees of the company lost their jobs. Realizing the potential and capabilities which he had, Hakim decided to start his own company.
He had a simple choice of joining back with some of his old colleagues but he chose a path less preferred. The thought of starting a company was always present in the back of his mind but funds remained to be the only challenge. One fine day, on a tea table, Hakim's close family member offered to give some funds to start the business and that was it! He completely gave himself to entrepreneurship and started the company with friends and colleagues. Soon, after thorough discussion, the name ProTechmanize was born.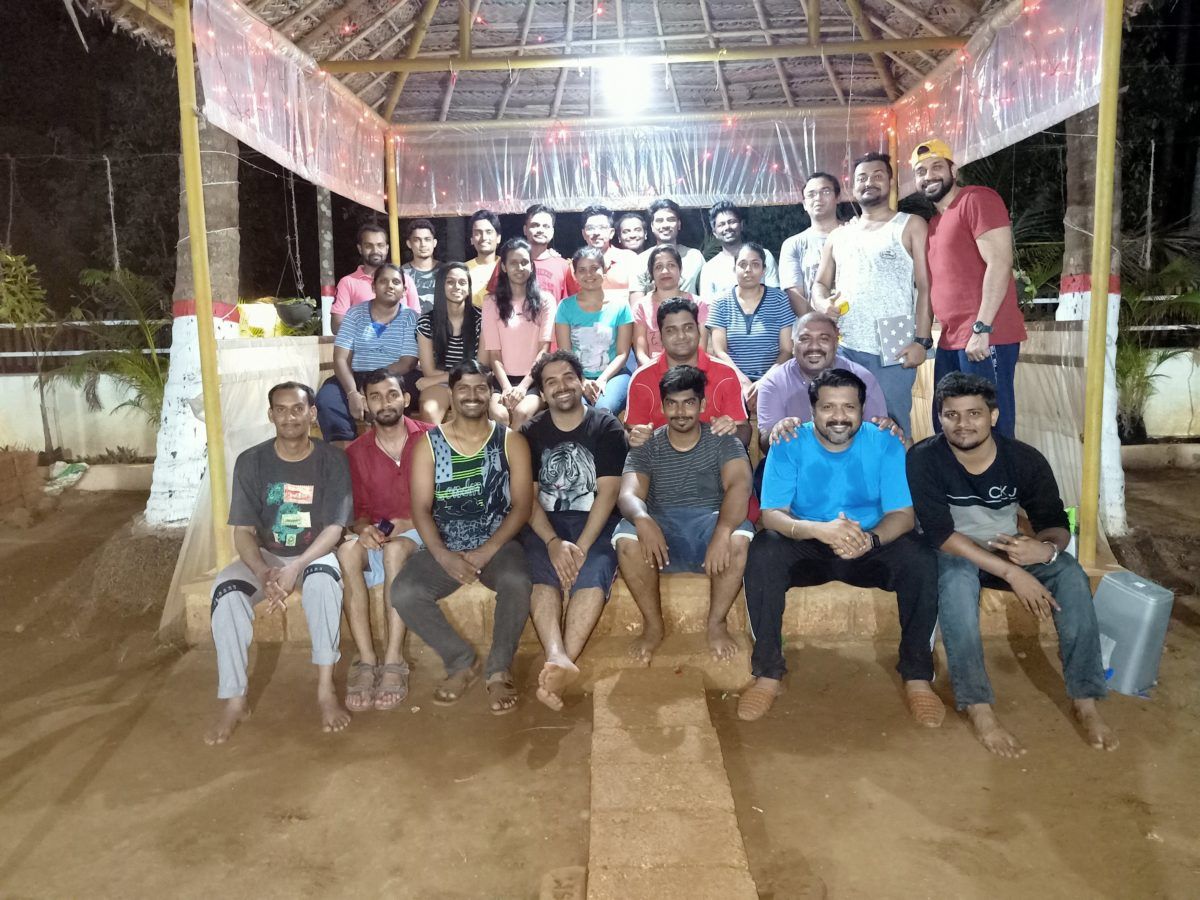 THE NAMING OF THE COMPANY: PROTECHMANIZE
ProTechmanize is a cybersecurity company which provides Cyber Security services safety to its customer. It gives them peace of mind to "ProTect" their customer from any kind of threat or breach. The founder and his team members believed it to be the vision of the company to 'Protect' its customers, using technology. Thus, the name 'ProTechmanize' was given as in humanizing the services using technology as in 'Humanize' to 'Techmanize'. And the word 'ProTech' comes in clear with the vision and mission of the company to protect its customer by providing cybersecurity services.
THE PROFESSIONAL SERVICES OFFERED BY THE TEAM MEMBERS OF PROTECHMANIZE
Initially, it was Hakim who approached companies to solve the problems of their clients. What started with a cup of tea at a family gathering, went off to form the shape of an entire company. In a very short span of time, he realized that he could not do all the work alone. So, he started hiring skilled and competent team members. Gradually, the size of the company grew to host a large number of employees, professionals, and experts.
Currently, there are around 30+ members of the company, including 7 ethical hackers, 3 Lead Auditors, and many other certified experts and IT Security and Microsoft
Architects.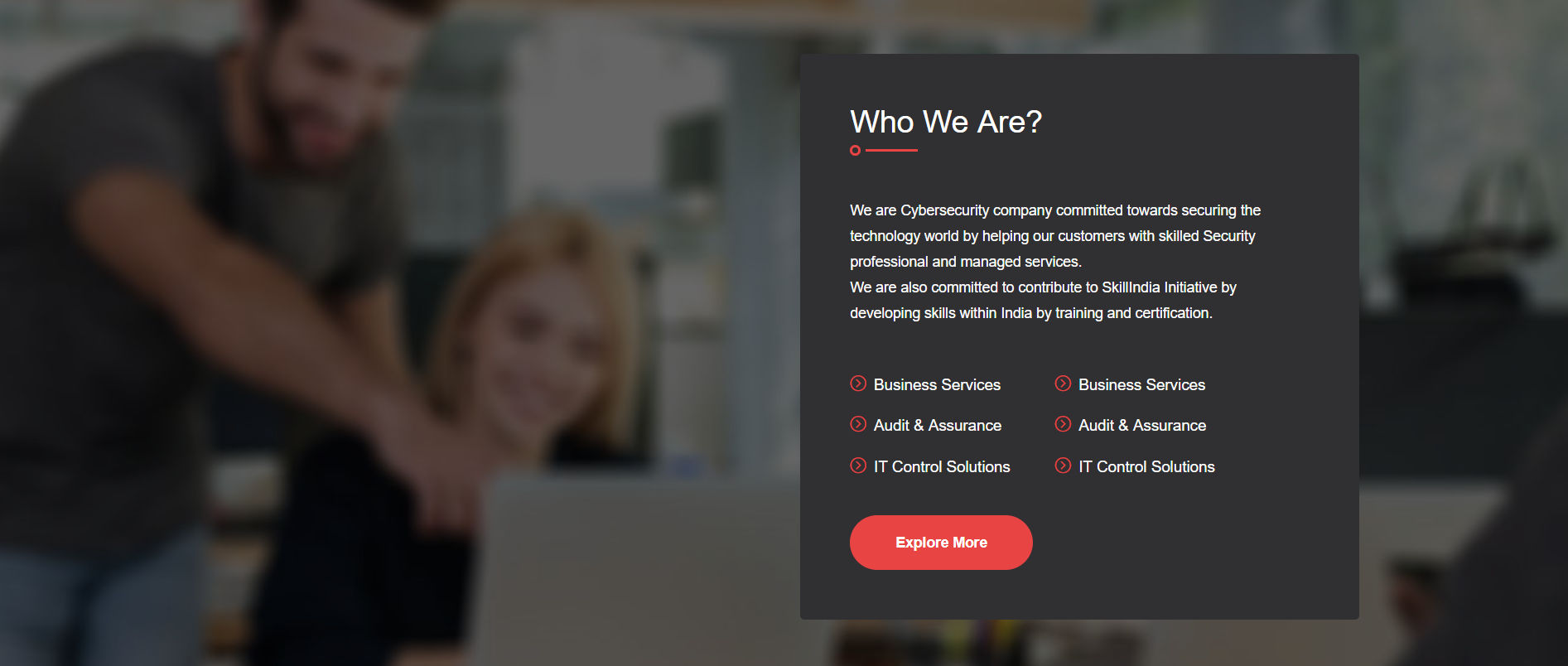 THE WIDE RANGE OF SERVICES AT PROTECHMANIZE
ProTechmanize is your one-stop IT solution with the innumerable facilities it offers. It provides a wide host of services like Security Solutions, Implementation, Managed Security, Vulnerability Assessment and Penetration Testing. It also provides Threat Hunting, Standards and Regulations based readiness & Implementation, Microsoft Cloud journey Consulting and many more such services.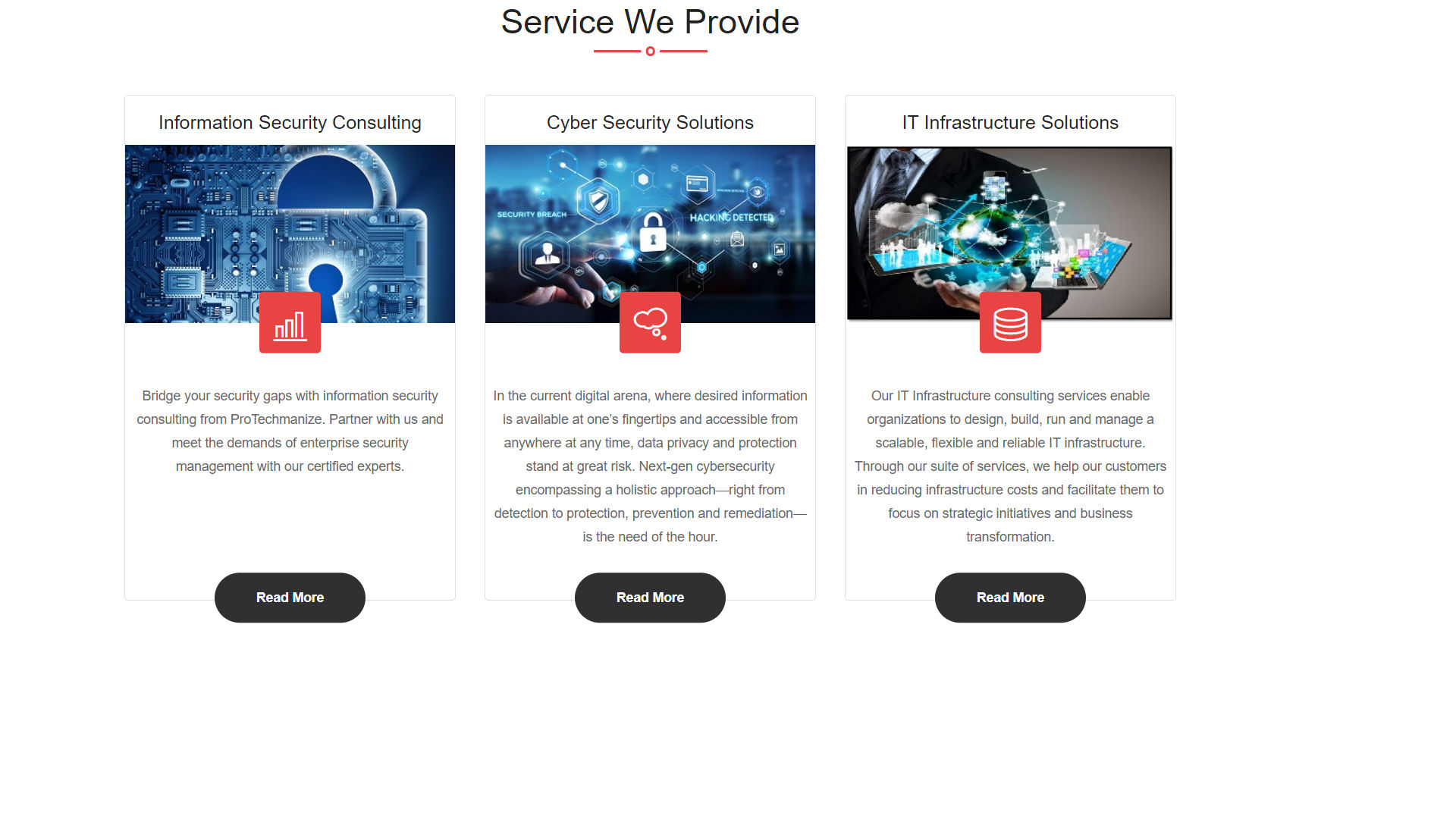 Along with the wide range of solutions to the cyber problems, Protechmanize provides E-Learning Module. They provide these for the companies and governing bodies who mandatorily train their employees about the Information Security & Services. This Module consists of Information Security Do(s) and Don't(s) for the employees having access to the computing devices, emails, internet, and other digital services at their organization.
These modules come with the complete solutions to track the readiness of end user from the awareness perspective. They further help relay these data to the auditor to comply with control enforced by standards like ISO 27001-2013 or regulations like SEBI, RBI or IRDA. Of course, an end user has to go through a certification and get the minimum passing marks before an employee is considered to be trained.
ProTechmanize is also one of the Approved Training Partner (ATP) for EC-Council. This partnership was strategically initiated by Mr. Wadlawala. It ensured that he brings the right set of competency to the table to server his customer. Simultaneously, he also helped contribute to the Skill India Initiative by ensuring hands-on and focused training provided to freshers wanting to take their first step into the Cybersecurity industry. Mr. Wadlawala believes in nurturing the youth and mentoring them to achieve their professional goals.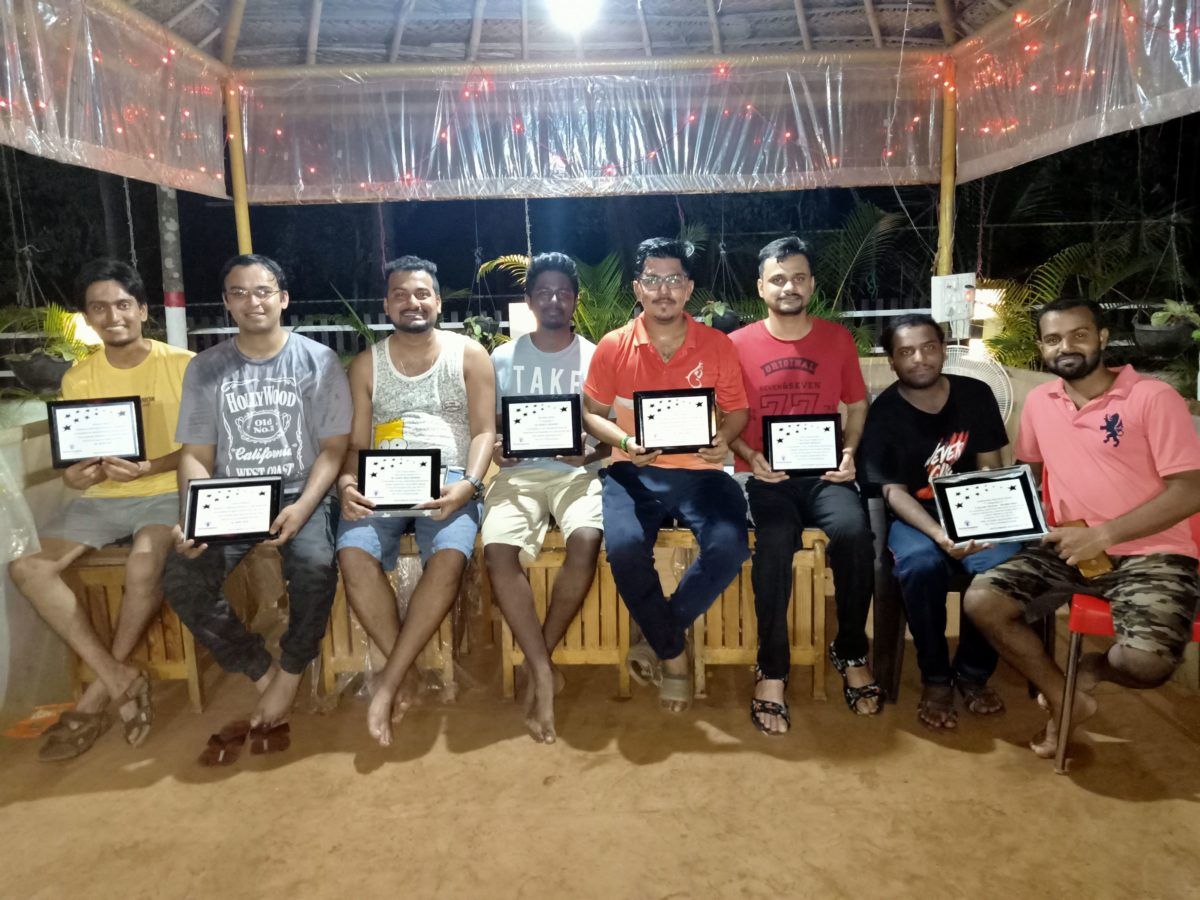 COMPANY SOCIAL RESPONSIBILITY: THE CONTRIBUTION OF PROTECHMANIZE FOR A BETTER WORLD
The cybersecurity firm not only ensures the safety of its customers but also believes in contributing some part of earning back to society. With every cheque that is received by the company, a small portion goes to the old age homes and Orphanages. On its next anniversary, the company is also planning to fix a percentage from its profit to contribute to the well-being of these people.
WHAT DOES PROTECHMANIZE BRING TO THE TABLE?
ProTechmanize plans to come up with a new service. Hakim revealed small details about this service which intrigued our team to a great extent. However, he specifically asked to keep it confidential until the company announces the general availability. The service is expected to be launched by the end of this year 2019.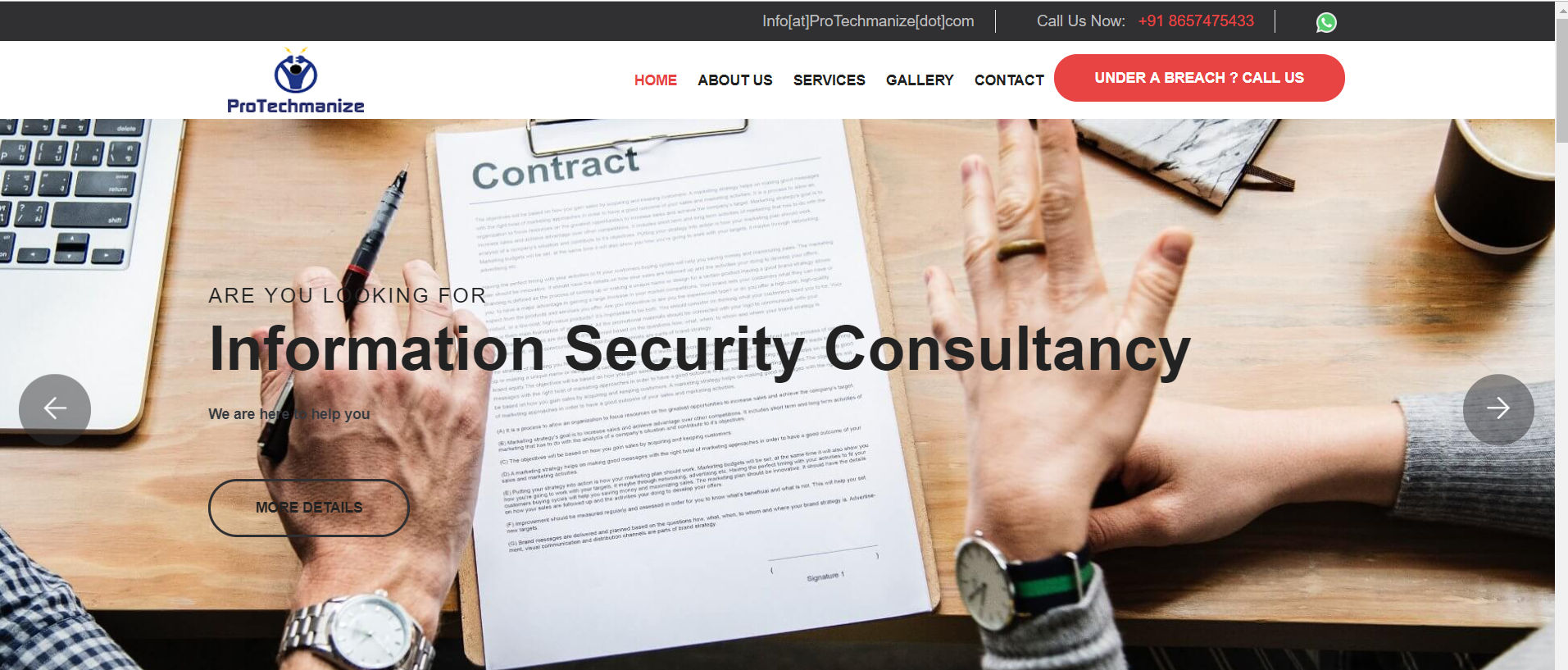 The members' visions to take the company on an international platform, across the borders of the country. Five years down the lane, the company plans to list itself among the 100 crore capital. They plan to boast of operations in at least 5 different countries with around 500+ employees working on them.
CHALLENGES HAKIM FACED ON APPROACHING A CUSTOMER FOR THE FIRST TIME
"People always look up to those companies which already have their names established in the market. That's what created a struggle for me in the beginning. People don't have confidence in a new company or a new person. They want to believe in a company which has already been there for 4-5 years in the least. However, when you persistently work on it, you keep on getting mature each day. You learn each day how to survive and gain the trust of people," Says Mr. Wadlawala.
Today ProTechmanize provides services to companies that are leading into Banking, Stock Broking, Mutual Funds, Asset Management, Wealth Management, Pharmaceutical, ITES, Manufacturing.
MESSAGE FROM THE FOUNDER'S DIARY: MR. HAKIMUDDIN WADLAWALA'S PASSION FOR ENTREPRENEURSHIP
He says, "I started as a Desktop Engineer, but I always dreamt of being an entrepreneur. I am amazed by how things turned out. I am blessed that I had rough days in my life because they ended up being the best decisions of my life. I would have a job if I wanted, but I could not be any more satisfied than with what I am doing right now. I believe in creating jobs and I will continue to contribute to society."
ONE SHOULD NOT BE AFRAID OF COMING OUT OF THE "COMFORT ZONE". YOU NEED TO KEEP CHANGING AND KEEP ADOPTING. A NEW THING EITHER GIVES YOU BENEFIT OR GIVES YOU EXPERIENCE.
---
Ideas are easy, Implementation is Hard, learn from the ones who knows how to start. A Publication by Tealfeed.
--- ---
Related Articles