Coronavirus Impacts on Businesses Around the World
Here I'm sharing the insights into how entrepreneurs can navigate through the post-pandemic world.
Coronavirus proved to be a humanitarian crisis and a financial & social upheaval. The COVID-induced lockdown instilled fear among people and tormented businesses. If the initial outbreak of coronavirus disrupted one aspect of the business, the lockdown crippled the rest. Closure rates grew by 200% across various U.S. states, and this was just a premature estimation.
More than 175,000 businesses went under the bus, SMBs had to shut-shop and big enterprises went on a cost-cutting spree to safeguard their interests.
To understand the disruption caused by Coronavirus at global level, let's delve further into the matter.
Effect on Economy.
According to the International Monetary Fund (IMF), the global economy shrunk by 3% due to Coronavirus. The UN's trade and development agency, UNCTAD, estimates this loss to be around $1 Trillion. Furthermore, economists and historians termed the current global situation as the worst since the Great Depression of 1929.
Presently, the global unemployment level is approximately 30% (at its peak, it was 24% during the Great Depression). Around 32 million Americans filed for unemployment benefits due to coronavirus-induced layoffs surge around America. And these are just the short term effects of this pandemic.
Effect on SMBs.
Small & Medium businesses (SMBs) amount to 90% of all global companies, and over half of the world's employment. Their growth directly contributes to GDP, low unemployment rate, better liquidity, higher demands for goods & services, among other things.
A continued decline in the consumer demand and increased scepticism for the growth of the US economic recovery has further pegged businesses back.
Nearly $5 million loss in revenues due to low store walk-in rate has forced numerous small businesses to shut operations. Even though the economy has shown signs of recovery and the impact is slowly reeling off, it will be sometime before we get back to normal.
Worst Affected Sector.
Among other sectors, tourism, real estate, media and agriculture are worst-hit. Panic, fear and the uncertainty caused by Coronavirus has been a catalyst in their downfall. People are circumspect, lack confidence and are afraid to spend money. The high unemployment rate has further heightened anxiety levels.
Preparation for the "New Digitized Normal".
The uncertainty over the post-COVID phase has made small, medium and large enterprises circumspect about the way to move forward. To tackle this problem, business owners need to recognize key areas for overall development and improvement of their company. Identifying & building revenue streams could be the ideal start.
Look for ways to reconnect with your customers, review their requirements, analyze the data, understand the future demands, and accordingly develop communication channels for effective messaging. Focus on relationship building, improve brand reputation, and work towards being a digitally mature company.
Furthermore, invest in Artificial Intelligence & Machine Learning, e-payment methods, data security, cloud computing and more, that will enable the companies to be future-oriented whilst cutting down on considerable expenditures.
Businesses that doing well during Covid pandemic
Due to COVID-19, most of the small businesses have been closed but the daily essential goods & delivery companies are doing well such as food business, health products, online learning, etc.
Due to the unprecedented situation, people are staying at home to maintain social distancing. Almost the entire world is in the same kind of lockdown situation.
Thus, the demand for online services is increasing. Now, people exactly know the real meaning of digital.
Here, I'm going to share the name of a few businesses that are doing well despite a pandemic.
1. Online Learning Business:
As per a survey report, around 1.716 billion learners have been affected due to COVID-19. During the COVID-19 lockdown, schools, colleges, universities, and other institutions are shut down across the world. These educational institutions have adopted online learning. That is the reason the E-learning trend is rising because digital platforms help children to get regular study.
As per my suggestion, it's the right time to invest in an online learning platform and also the right decision to secure your future.
Business Model: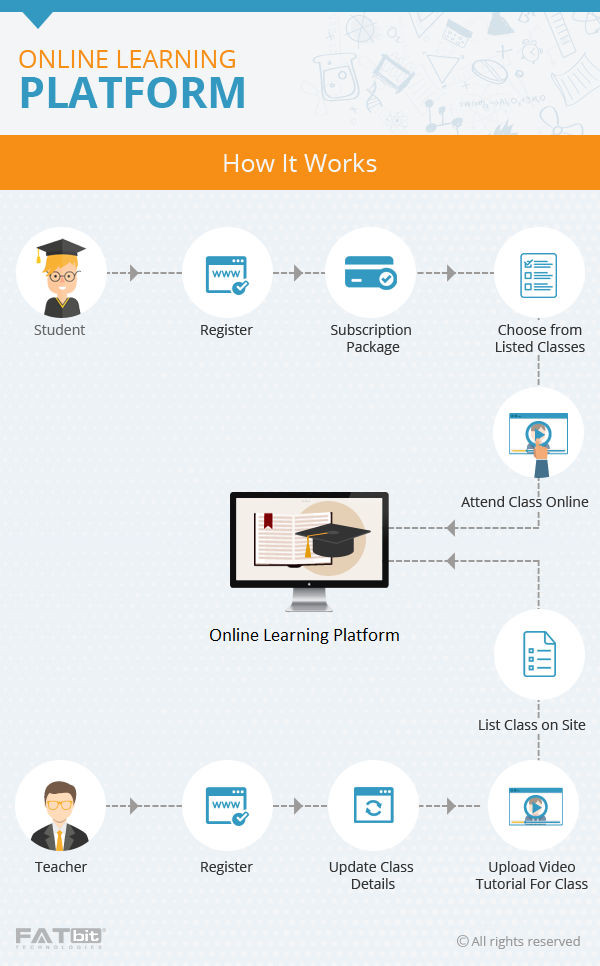 2. Online Grocery Business:
Grocery business experienced the biggest hike when COVID19 was declared as a pandemic even now when people are in lockdown. This is one of the most profitable businesses and a lot of startups are investing in it.
According to Statista stats, retail platforms have undergone a six per cent global traffic increase between January to March 2020. Overall, retail websites generated 14.3 billion visits in March 2020, up from 12.8 billion global visits in January 2020 due to the global coronavirus pandemic. During COVID -19 people prefer to order online to procure everyday grocery items. Of course, coronavirus forced millions of people to stay home to stop the spread of the virus.
Major grocery chains in the US such as Walmart, Kroger, and Stater Bros are working 24-hours a day.
Business Model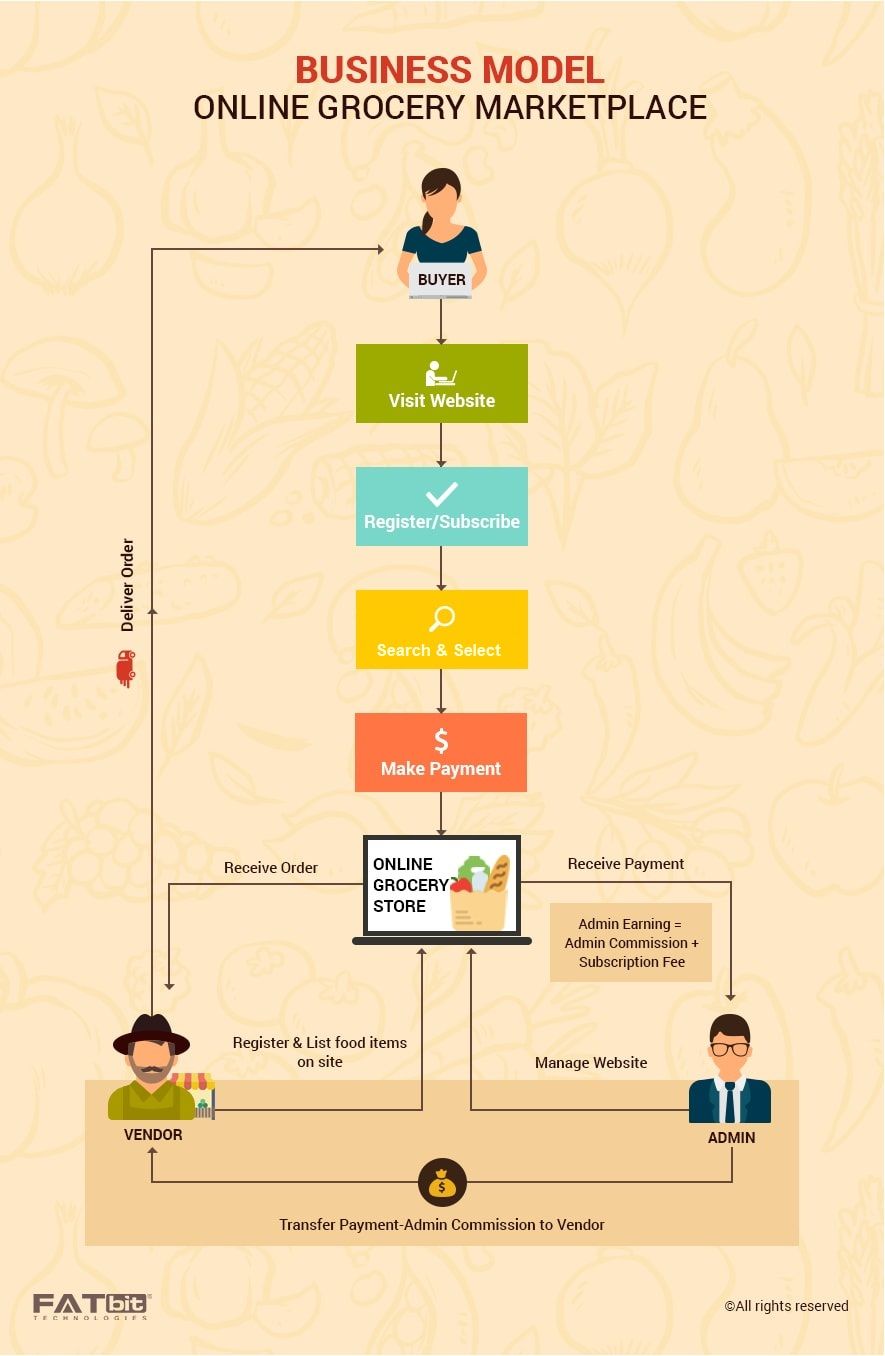 3. Online Food Delivery Business:
COVID-19 has completely changed our daily lives. These days, people prefer online delivery platforms to buy daily needs items as a safer alternative to shopping in stores. Grubhub, Deliveroo, and Uber Eats are the big players in the food delivery business. Deliveroo and GrabFood witnessed a 20% increase in daily food deliveries in May.
Business Model of Online Food Delivery Business: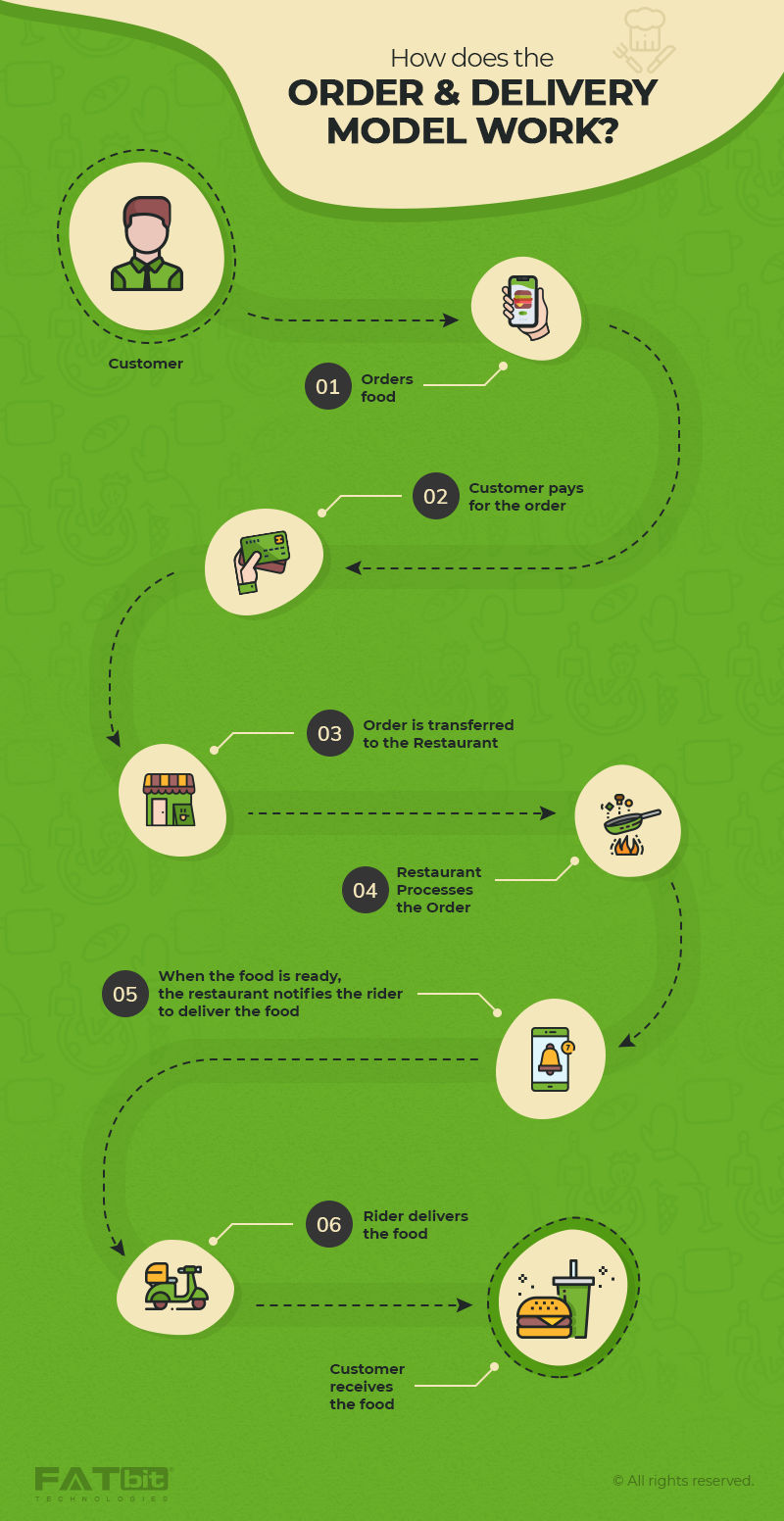 Visit https://www.fatbit.com/reports/post-covid-business-opportunities.html to download the complete report.
Conclusion:
The global economy is in shambles. Several sectors have taken a hit. Reduced availability of liquidity assets, disruption is the supply-chain, and sudden dependency of the internet to conduct business has been a bigger challenge. Due to this pandemic changed the way people used to plan the future.
Technology further changed their mindset and new innovative businesses came into being. There's scope for sustainable growth and to build a future-oriented business amidst COVID-19. To know more about the COVID-19 response, please visit, https://www.fatbit.com/covid-19-response.html
---
--- ---
Related Articles