The Coronavirus Pandemic Will Not Save the Planet
The pandemic is a momentous opportunity to combat climate change through green economic stimulus.
While the entire world continues to be ravaged by the coronavirus pandemic, some are celebrating its unexpected upsides such as a dramatic decrease in air pollution, immaculate blue skies, and clear waters in rivers and lakes.
Many are claiming this as a victory for the planet amid clamors that Nature has pressed the 'reset' button. While pollution has indeed reduced and the air has been rendered clean due to the absence of noxious fumes, many are asking: is this respite temporary?
In a recent editorial, Inger Andersen, Executive Director of the UN Environment Programme (UNEP), has highlighted that the positive impacts on the environment have come at the cost of "tragic economic slowdown and human distress" and they "are but temporary."
Other environmentalists and scientists echo similar thoughts regarding the temporary reprieve. "This drop is not due to structural changes so as soon as confinement ends, I expect the emissions will go back close to where they were," said Corinne Le Quéré, a climate scientist at the University of East Anglia.
Once countries start emerging from lockdowns, manufacturing activity will resume and travel & transportation restrictions will ease; greenhouse gas emissions and pollution are likely to increase proportionately.
It is also anticipated that environmental considerations may take a backseat as countries kickstart their economies and get into damage control mode.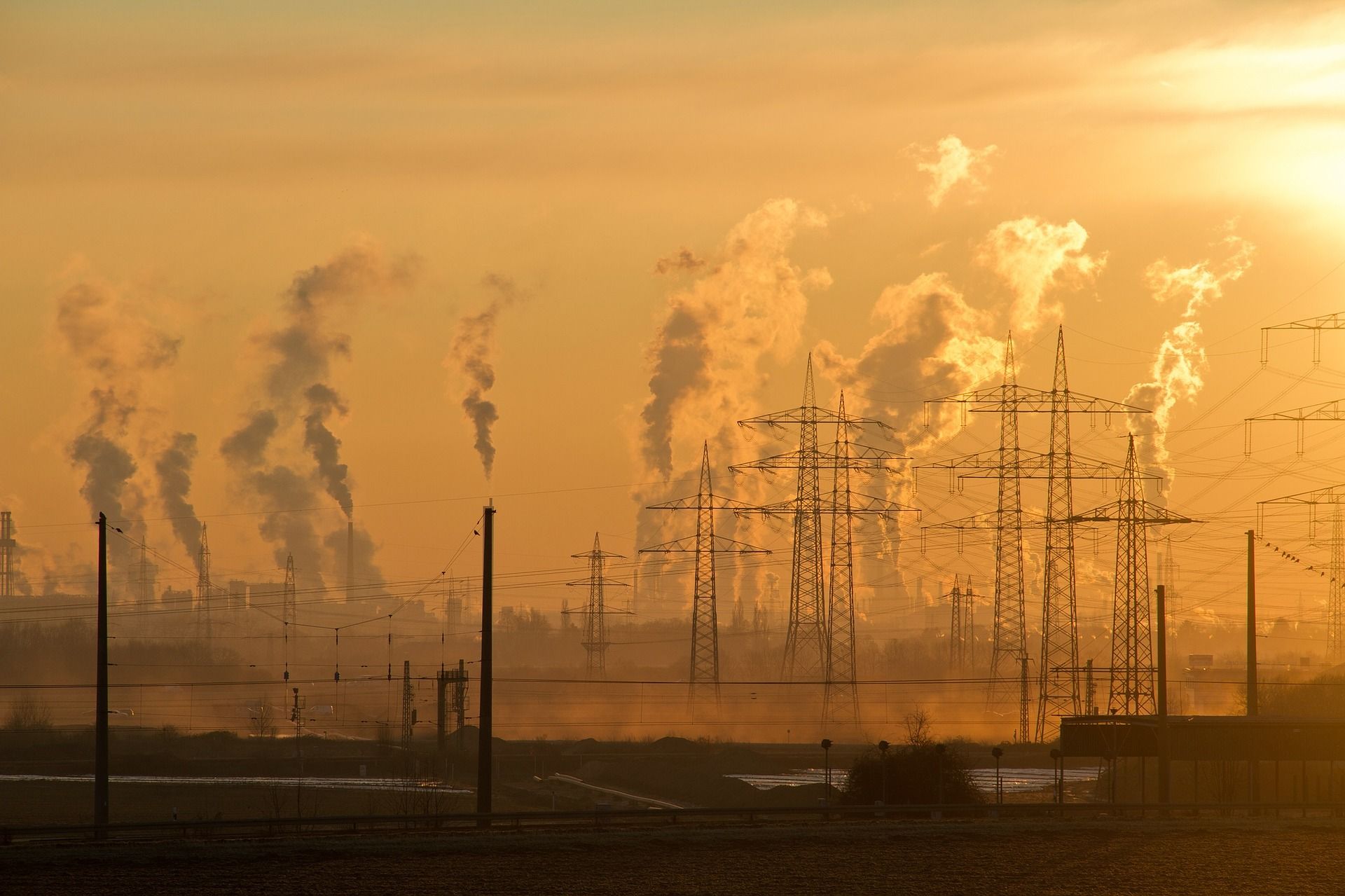 There are early indications of an uptick in the commodities industry in China as it becomes the first country to return to near-normalcy after its economy was battered by the coronavirus outbreak.
Capacity at oil refineries is creeping back to average levels of 2019, drivers are back on the roads (albeit for non-essential travel only) and select power plants are burning as much coal as they did a year ago. Stockpiles of metals (copper, zinc, aluminum and steel reinforcement bars) have started decreasing from the high levels seen in February and March.
The recession following the financial crisis of 2008-09 is the only event in recent history when large-scale economic activity was suspended in a similar manner.
Subsequent research showed that carbon dioxide (CO2) emissions increased rapidly after the financial crisis: combustion of fossil fuels along with cement production led to a 5.9% increase in CO2 in 2010, offsetting the 1.4% drop in 2009.
Both emerging and developed economies led the surge in emissions, while there was an increase in fossil-fuel intensity at the overall global economy level.
A catastrophic event such as the coronavirus pandemic may temporarily slam the brakes on CO2 emissions; however, deep emission cuts are needed to make a long-term positive impact on the planet.
In 2018, the Intergovernmental Panel on Climate Change (IPCC), a UN body which undertakes regular scientific assessments related to climate change, highlighted that by 2030, net CO2 emissions caused by human activity would need to fall by about 45% from 2010 levels to limit global warming to 1.5°C.
The manner in which economic stimulus packages are designed will play a key role in determining the extent to which the environmental gains will be sustained. The positive impacts will be completely undermined if emissions return to previous levels, or worse, are allowed to increase.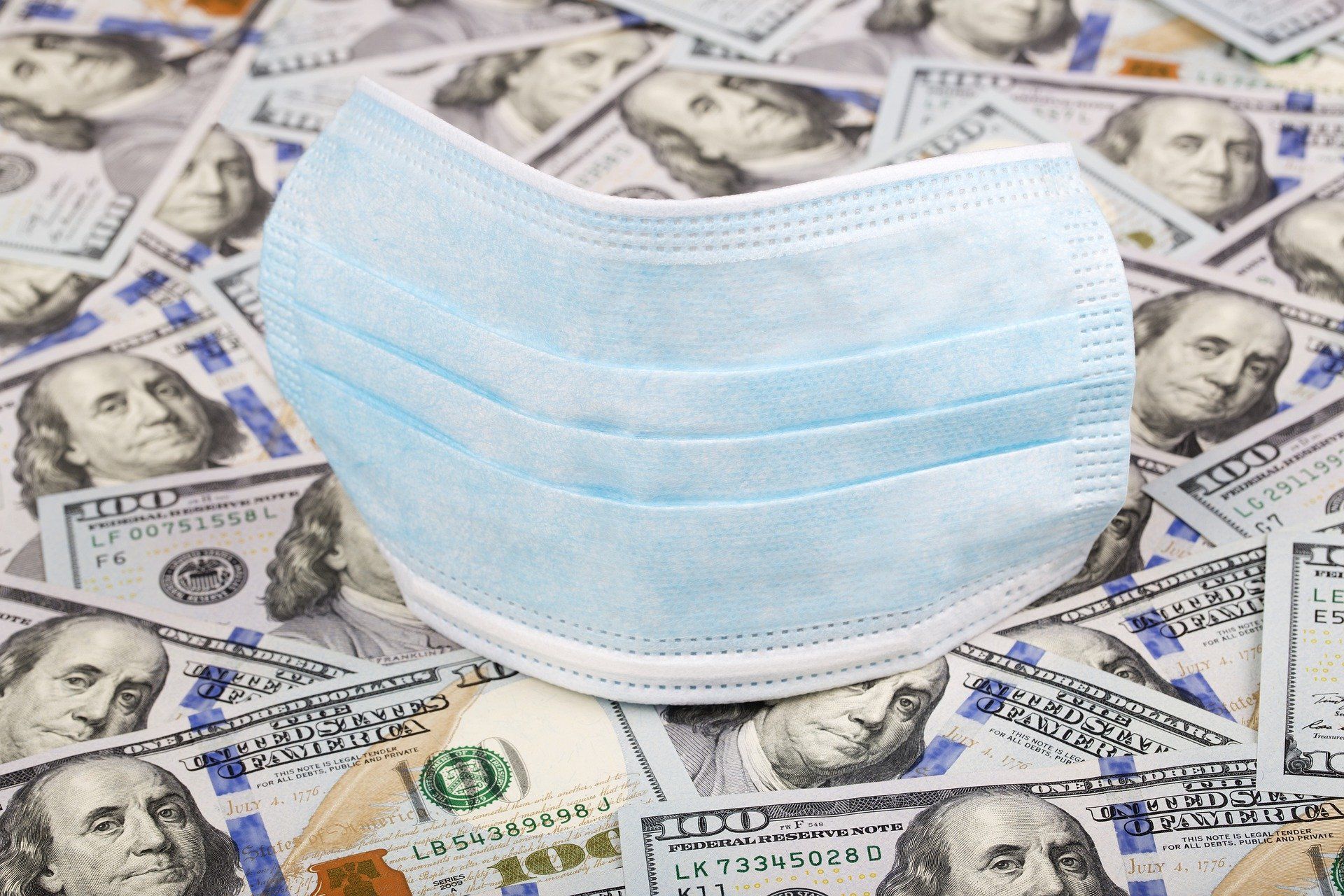 Activists and experts are of the view that "governments must put climate action and resilience at the core of these longer-term economic stimulus packages."
Spending decisions under the coronavirus stimulus packages must have an overarching goal of incorporating zero-carbon options and exploring alternatives which safeguard economic growth and jobs while spurring investment in technologies which reduce greenhouse gas emissions.
Experts are also urging governments and policymakers to consider the coronavirus outbreak as a tipping point which will pave the way for economies to turn green.
In an open letter to the U.S. Congress, a group of climate and social policy experts in academia and civil society have advocated a Green Stimulus of at least $2 trillion based on four key strategies, including the creation of millions of "family-sustaining green jobs."
It calls for strategic investments in green infrastructure, rapid reduction in fossil fuel usage, and expanding public & employee ownership in private sector companies receiving bailouts.
The group's concerns are not unfounded. The $2 trillion economic stimulus recently passed by the U.S. Senate and signed into law by President Donald Trump ignores climate change considerations.
The relief package, which will dole out nearly $60 billion to airlines without any stipulation to cut emissions, does not include extensions of tax credits and subsidies for renewal energy projects despite demands from the clean energy industry and some Democratic legislators. In comparison, the 2008 auto industry bailout mandated tighter rules for tailpipe emissions as a precondition.
Although the immediate focus is on containment and saving lives, the coronavirus crisis is leaving its own negative stamp on the planet. The extensive use of personal protective equipment (PPEs) such as surgical face masks and gloves is creating mountains of hazardous medical waste across countries.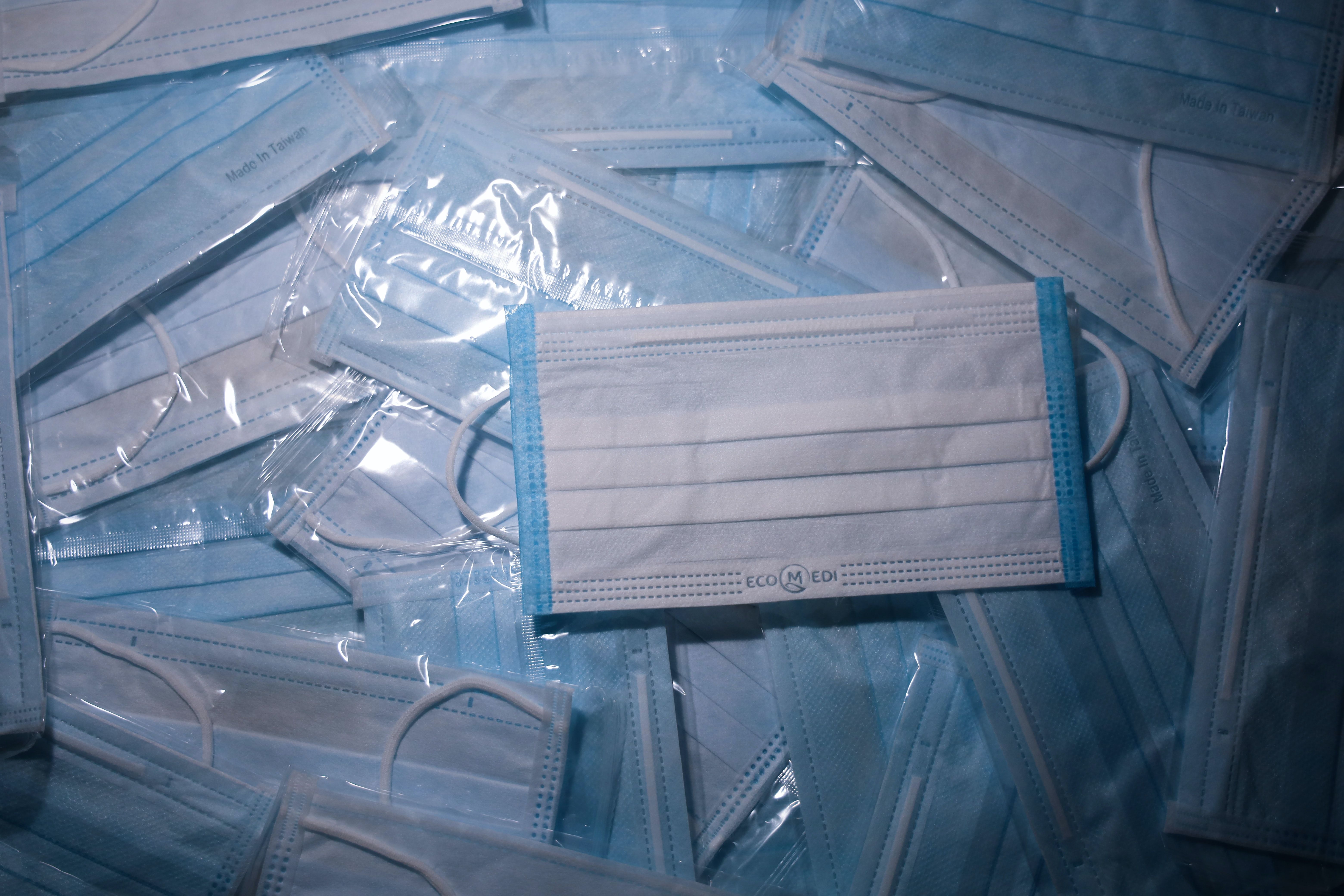 Surgical masks are made from plastic-based material such as polypropylene, polyethylene and polyester. These single-use masks and disposable gloves, which have mostly not been disposed as per protocol, are washing up ashore in several countries.
Empty sanitizer bottles, chemical wipes and contaminated paper towels are adding to the high levels of waste being generated on a daily basis. Not only does this waste expose sanitation workers and rag pickers to a very high risk of contamination and disease, it is points to a looming post-coronavirus ecological crisis.
Masks and gloves are not recyclable or biodegradable. The impact is already visible: medical waste has started reaching landfills, it is clogging wastewater & sewage systems and polluting the world's oceans and beaches.
Discarding PPEs in the natural habitats of animals, either on land or in oceans, runs the risk of such waste being misconstrued as food. There is a serious risk of animals and marine life choking on the plastic or latex materials or getting entangled in them.
As the pandemic intensifies, so will the trash which is being generated as a direct result. Cities are already devising ways to grapple with this problem.
In Wuhan, the original epicenter of the outbreak, a new 30-tonne medical waste treatment facility was constructed in 15 days. In March, the Chinese government had deployed 46 mobile medical waste treatment facilities in the city to manage the piles of hazardous waste being generated as a result of the outbreak.
Discussions regarding climate change have taken a backseat due to the coronavirus pandemic. Enforcement of social distancing norms has rendered it impossible to organize physical mass protests. World leaders and policymakers should not let a momentous opportunity go waste by ignoring the perils of climate change and its impact on the spread of disease.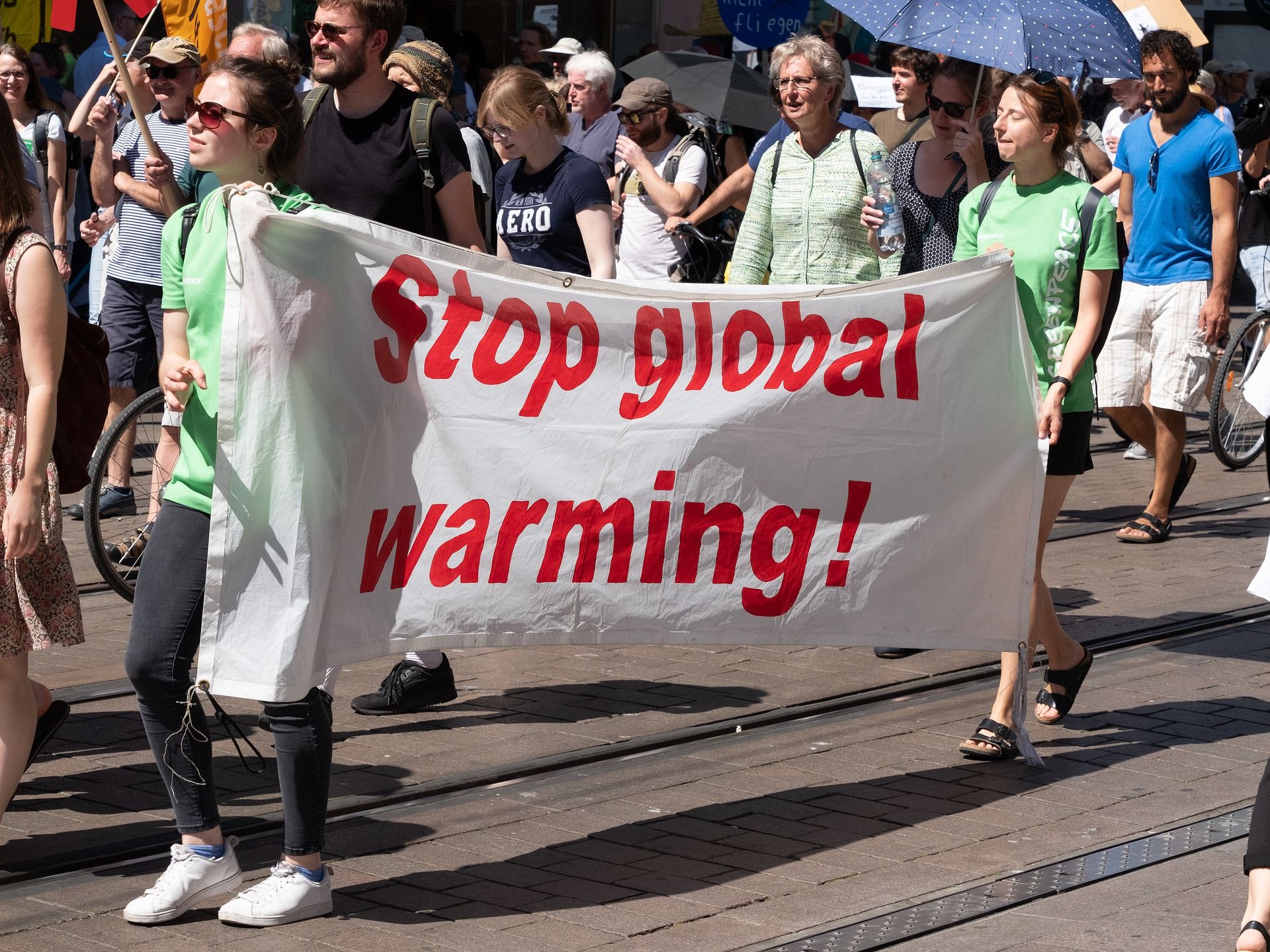 Quarantine and self-isolation are being viewed as catalysts for behavioral changes among citizens given that people have been forced to evaluate their habits, including food consumption and travel. There is cautious optimism that many people will continue adopting these altered habits even after restrictions are eased.
The impact of lower food consumption or reduced travel schedules definitely bodes well from a climate change perspective; however, for a long-lasting and significant impact, a global coordinated effort needs to be mobilized.
According to Ms. Andersen, an "ambitious, measurable and inclusive framework" should be a key consideration in a global post-coronavirus recovery plan. She highlights the importance of building a "different economy" where investment decisions promote green jobs and a sustainable growth path while according equal importance to the health of humans and the planet.
Pushpam Kumar, Chief Environmental Economist at UNEP, advocates a trade-off analysis which will, among other things, estimate gains & losses for various stakeholders and anticipate how outcomes may be influenced by existing national and global governance structures.
Critical lessons are to be learnt from the coronavirus crisis, the foremost among them being that humans need to coexist with Nature and not exploit it. The after-effects of the pandemic will reverberate like a resounding slap for years to come.
If we continue disregarding Nature, it will strike back again. We have been receiving warning signals for many years but these have largely been ignored. The ongoing calamity is a wake-up call for naysayers to understand that the planet is alive; it too gets hurt, just like us. And when it retaliates, we pay a tremendously high cost.
---
Founder and Managing Partner, Alum Knight Partners
--- ---
Related Articles