How much it cost to develop an Application for Grocery Delivery
We are going to share with you How much it costs to develop an on-demand application for grocery.
On-demand grocery delivery applications have really helped the world get through this Covid pandemic with their "No Contact delivery policy".
In addition to that, these applications have also shown proof of what they are actually capable of in the market. Even in the march 2020 when the pandemic didn't even begin.
On-demand grocery app Instacart registered over 10 times more orders than usual. On-demand grocery delivery applications have solved a basic flaw in traditional methods of shopping.
In these uncertain times, people don't want to go outside, wait in the queue, and make human contact. The idea is so successful that according to experts, the market will reach over $60 billion by the end of 2020. In addition to that, projectiles show that it will reach $120 billion by the year 2023.
According to market experts if anyone wants to introduce anything new to the grocery delivery market or simply wants to reuse the same old idea, then the time is now.
People are trusting on-demand grocery delivery applications more than ever and basically every group of customers has learned to order. So are you someone who has an idea regarding an on-demand grocery delivery app and wondering how much it costs to develop an on-demand application for grocery delivery?
Well in such a case let us walk you through the development process, key features, and discuss cost deciding factors. Welcome to the Tech Pathway blog, today we are going to share with you How much it costs to develop an on-demand application for grocery delivery.
Let take a look at big companies in the on-demand grocery delivery market
Nature's Basket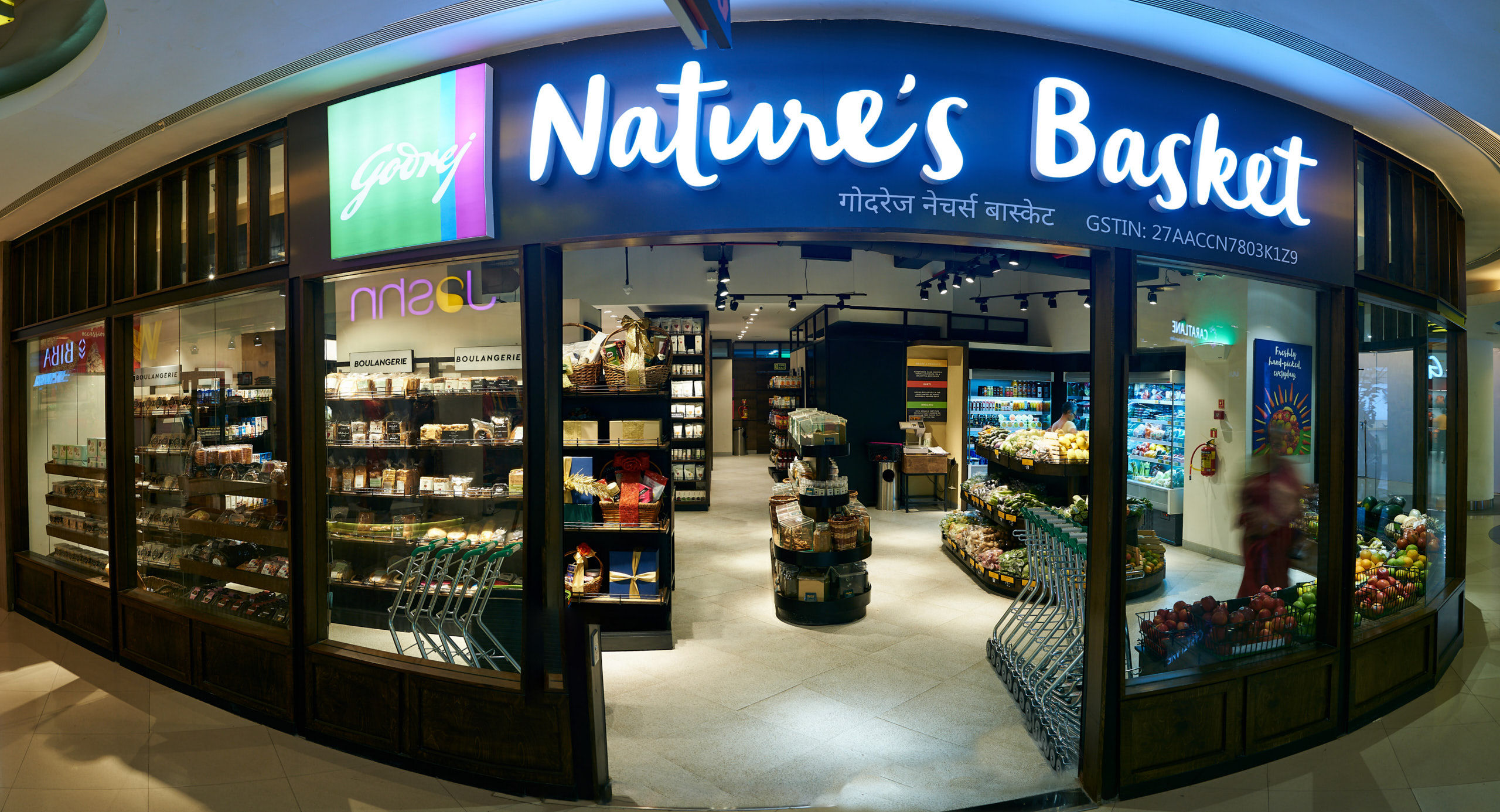 Nature's Basket is another popular on-demand delivery application that was founded in 2005. The company was later acquired by Spencer's Retailer in May 2009. They first started as a chain of fresh grocery retail stores but later they rolled out their service using an online application that can be used by the user to order groceries at their doorsteps.
The online grocery shopping application is available in major cities including Hyderabad, Mumbai, Pune, and many others. Nature's Basket aims to aspire people to live a healthy lifestyle by delivering fine & fresh food. Users can also choose from thousands of products to order by paying a 30 rupees delivery charge.
Instacart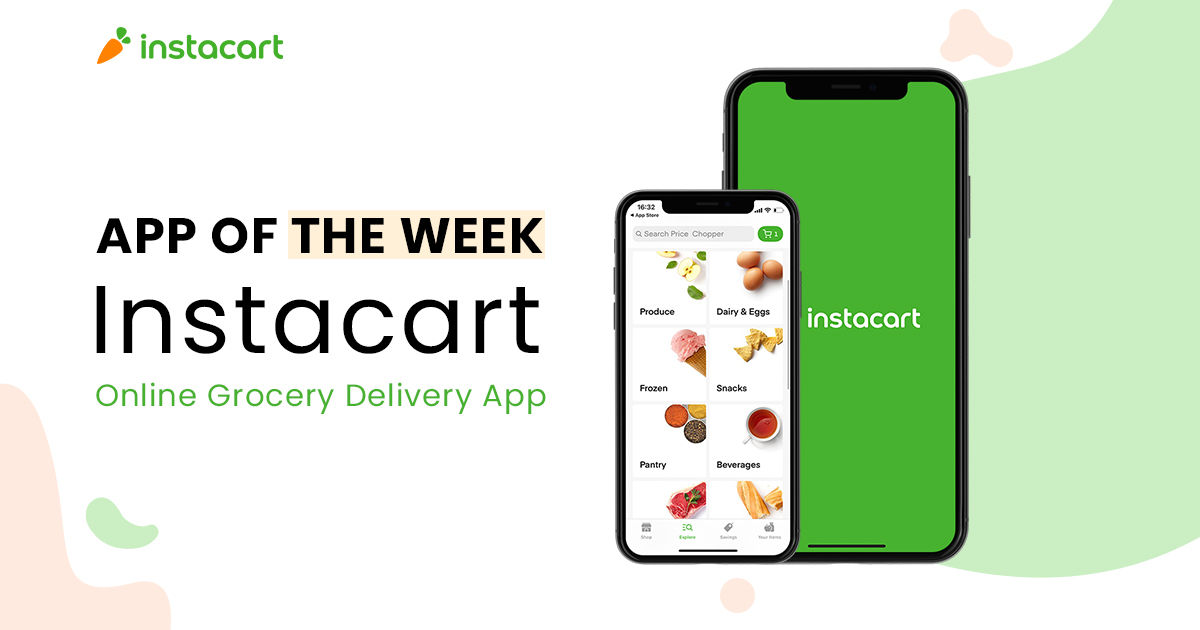 Instacart was founded in 2012 by Apoorva Mehta, a serial entrepreneur, as well as a former employee of Amazon. The company is so successful that it was worth $2 billion in valuation by the year2019. Instacart is more like hiring a personal shopper who can shop for your groceries on your behalf. This way you can order anything you want and get it delivered to your doorstep as well as support the local market.
Big Basket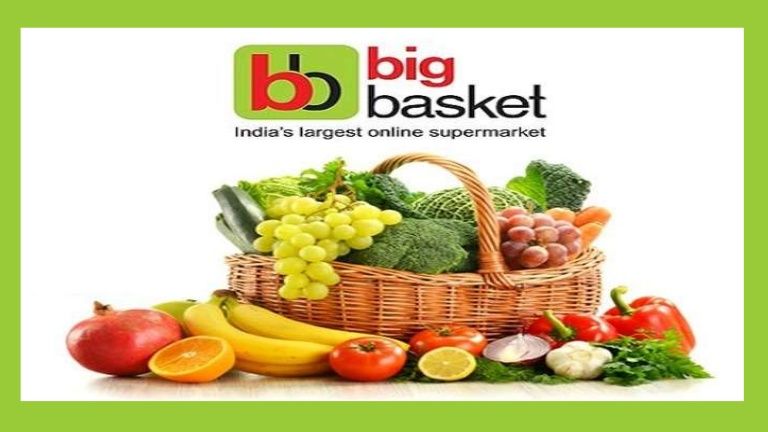 Big Basket was founded on October 1, 2011, by Abhinay Choudhary. The on-demand grocery delivery application is currently India's biggest and #1 in the industry. This on-demand grocery delivery app operates in more than 25+ cities like Jaipur and Ajmer, Lucknow and Kanpur, Noida, Mumbai, Mysore, etc. and is growing. The startup also won the accolade as the best online grocery store in the year 2016.
Remember, when I said India's #1, well Big basket offers to choose from 18,000 products including dal and rice, fruit and vegetables, many spices, as well as seasoning from 1,000 brands.
Grofers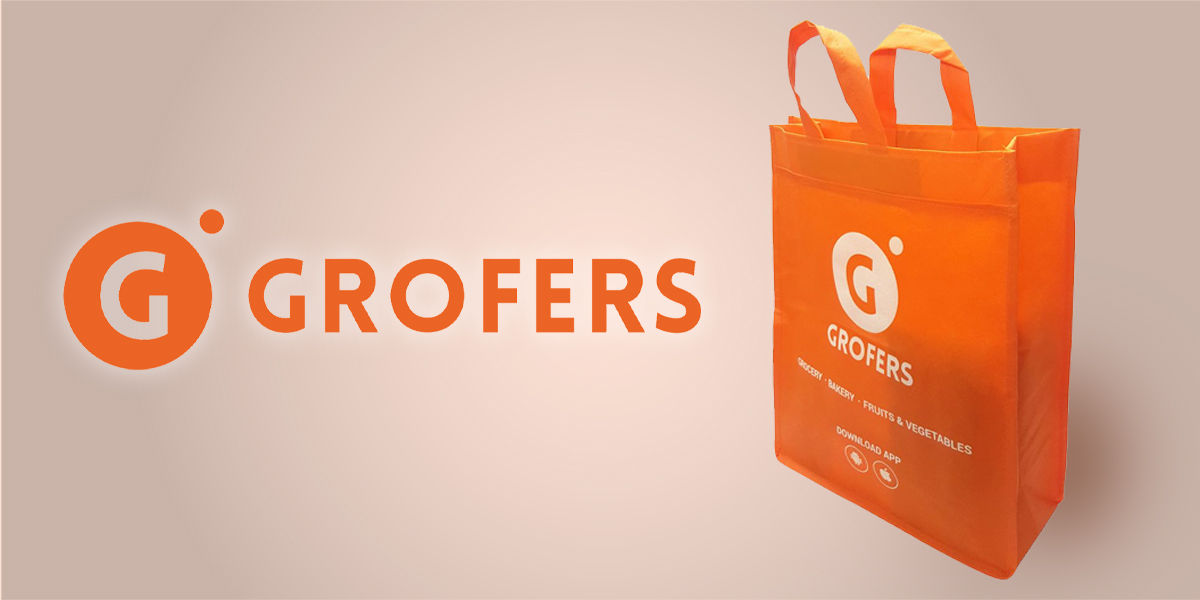 Grofers is another India based on-demand grocery delivery company that allows its users to shop for groceries and order their daily need products from stores in their area. The company was founded by Saurabh Kumar in December 2013. Grofers was valued at $644 million in the year 2019 by Softbank. Their business model is that customers can add groceries and daily needs goods from local shops and support their local market into the cart and Grofers delivered the order on the same day.
Daily Rasan

The next on-demand Grocery delivery app on the list is Daily rasan. Although the idea is basically the same. However, they offer daily special discounts on products as well as more amazing offers on weekends. The only difference is they have different time slots for delivery to delivery on the same day rather than 1-2 hours delivery period.
Amazon Pantry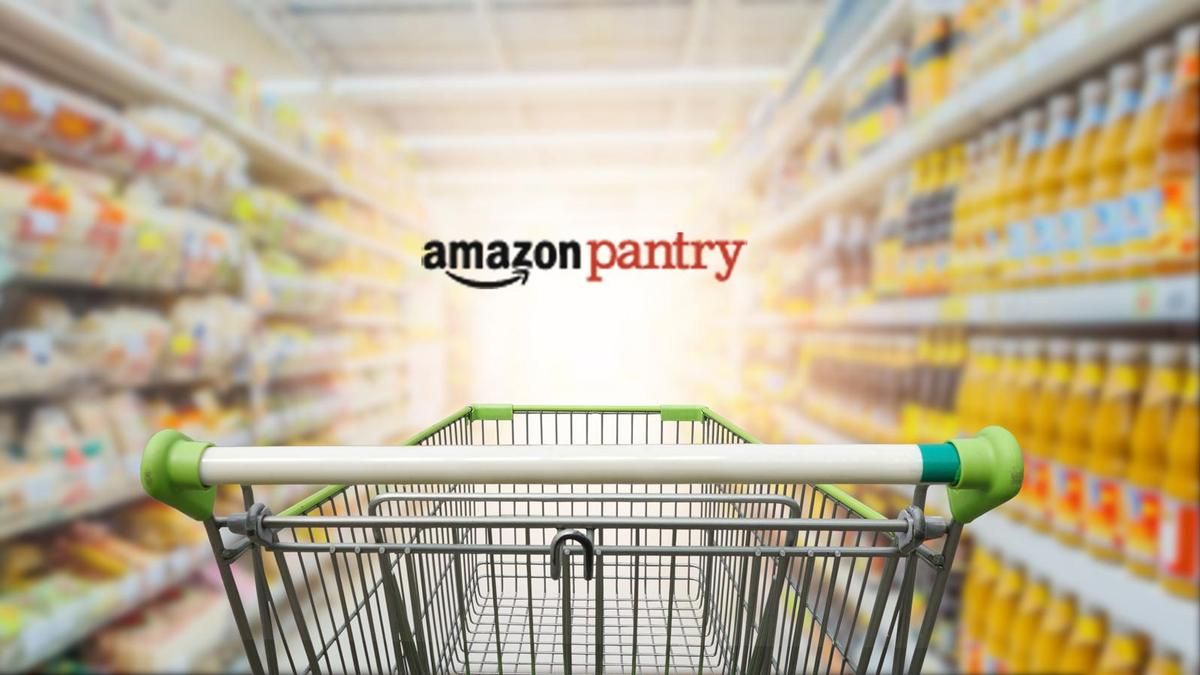 We are simply going to assume that you know about Amazon (I mean unless you are living under a rock), the tech giant launched its grocery delivery service in September 2016 in Hyderabad however, later they expanded into 110 cities of India including Jaipur, Mumbai, Delhi, Ambala, Panipat, etc.
Any user can now order from hundreds of products including various spices, rice & dal, vegetables, and other grocery needs. Amazon charges 59 rupees and 29 from its prime members for the same day delivery. Users can also choose scheduled delivery timing according to their availability.
On-demand grocery delivery app Panels
User Panel
Registration: Any potential user can use this option to register on the platform. They can choose to login by creating an account or directly login in using Google's account.
Sign in: Once the registration process is complete users can log in to the mobile app by clicking sign in and entering their credentials.
User profile: The user profile will have all the general information about the user including their full name, address, location, mobile number, as well as email id.
Browse products: All users can check all the available products from this option.
Search products: The user can also search for their desired products directly using the search bar.
Schedule delivery: Schedule delivery will be used by the user when he/she will order to be delivered according to their own fixed time.
Order tracking: Users will be able to use this option to track their orders in real-time.
Order management: Order management will be used by the user to check their past orders as well as repeat the same order at their convenience.
Multiple payment methods: Multiple payment portals will allow users to make payments using different methods such as Debit card, credit card, PayPal, and Paytm.
Feedback and settings: Users can also use this option to provide feedback and access to the general settings of the mobile application.
Admin Panel
Dashboard: The admin will land here after signing in and will be able to access all the features.
Manage stores: The Admin can also add or remove stores from the app using this feature.
Manage payment: This feature will be used by the admin to manage payment for failed transactions or failed orders.
Analytical tools: Admin can use this feature to track the growth and orders of the app.
Technology Stack for developing the on-demand grocery delivery website
For Payment – Braintree, Stripe, Paypal
User location Finding – Google Places API
Direction Finding – MapKit, Google Maps
For Registrations – Facebook SDK, Gmail SDK
For Storage – AWS, Google, Azure, Digital Ocean
For Analytics – Firebase, Google Analytics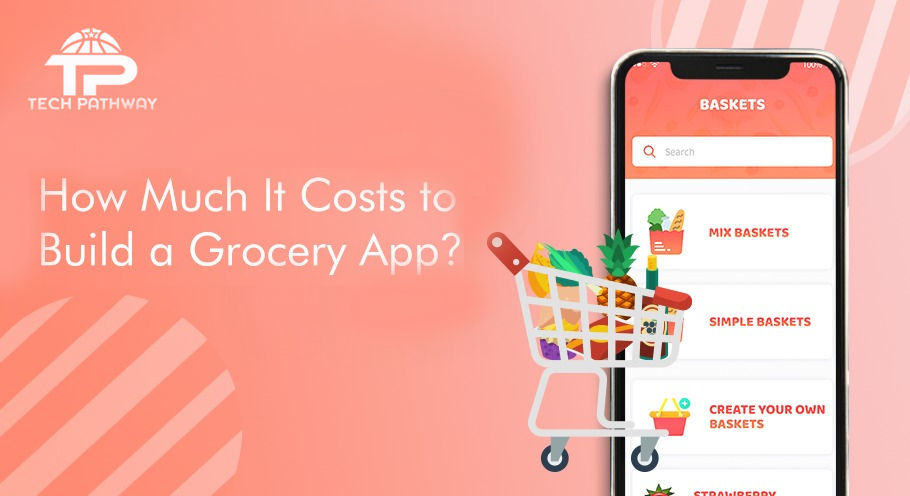 The first factor that will come into play is that development companies charge you in two ways for your app development
The fixed price for the app development: Every development company around the globe will ask you about your expectations from your grocery delivery app beforehand and after that decide on the final development cost. If your application does not require more than usual advanced features as well as a developer can estimate total development hours then they suggest you go with a fixed price. This approach only works if your requirements are not so specific, complex, for example, you want a simple game, website, or an on-demand app.
The per-hour development rate: In cases of big projects such as multiplayer games, complex websites, and on-demand applications where your requirements might change with the time, the mobile app development company will ask you to go with a per-hour development rate.
The second factor will be the type of on-demand application that you want to develop
Web application: $10000 to 15000 is the average development cost for a web app.
Hybrid application: $15000 to $20000 is the average development cost In the case of hybrid apps.
React Native app: $20000 to $25000 is the average development cost with React native app.
Native app: Any other Native app will cost you over $30000 on average.
The third factor will be development cost based on their country
Different mobile application development companies around the globe charge you differently based on the economics of their country. This means a developed country's company from a country like the USA will charge you higher than a company based in a developing country like India. Although the difference between expertise and experience isn't great as much as the development rates.
A USA based mobile application development company will charge you anywhere around $200 to $250 per hour on average.
An Eastern European country will charge you anywhere around $150 to $200 per hour on average.
An Indian company will charge you around $30 to $50 per hour on average.
The fourth factor will be based on features of the app
The complexity of the UI & UX of the app
The total number of features and panel
The total number of supported platforms
The design and development cost of the website (if you want one).
The estimated cost will be anywhere around $20,000 to $40,000 based on your requirements and the above-mentioned factors.
Looking for a development company to hire
If you are looking for a software and website development company to help you with the design and development of your new on-demand application for Grocery delivery then you are exactly in the right place. Tech Pathway is India's one of the top leading IT consultancy companies with experience of over 300+ complete projects for clients across the globe.
With the past experience of our developers, you can be free about the quality of the application that you will receive. So contact us today to discuss how we are going to turn your dream of owning an on-demand grocery delivery application into a reality.
Here's what we offer
Salesforce support
Digital Marketing and Ad campaign
AI chatbot
Application Maintenance and update
Quality customer service
Record time delivery
Post-development support
Easy to update and maintain code script
---
Created by
Vineet Changulani
Talking about myself I am a full time blogger as well as Digital Marketing Enthusiast who love to promote businesses of people using SEO, how to maintain the best Google ranking, and increase traffic on your platforms.
--- ---
Related Articles