[Creators Spotlight]: Find a way to share a glimpse into your fascinating world without offering advice- Shane Kinkennon
In this series "Creators Spotlight", we are asking our creators about their journey. Watch out for them sharing their journey and getting candid with us. Today we have with us Shane Kinkennon talking about spending his childhood in Texas.
Creators are the heart and soul of Tealfeed. As they continuously work towards feeding us more information every day, it's only fitting to bring out their journey for the world to know.
In this series "Creators Spotlight", we are asking our creators about their journey. Watch out for them sharing their journey and getting candid with us. Today we have with us Shane Kinkennon.
Shane Kinkennon, an executive coach for CEOs, shares spending his childhood in Texas and talks about his long term goals!
Continue reading to find out more!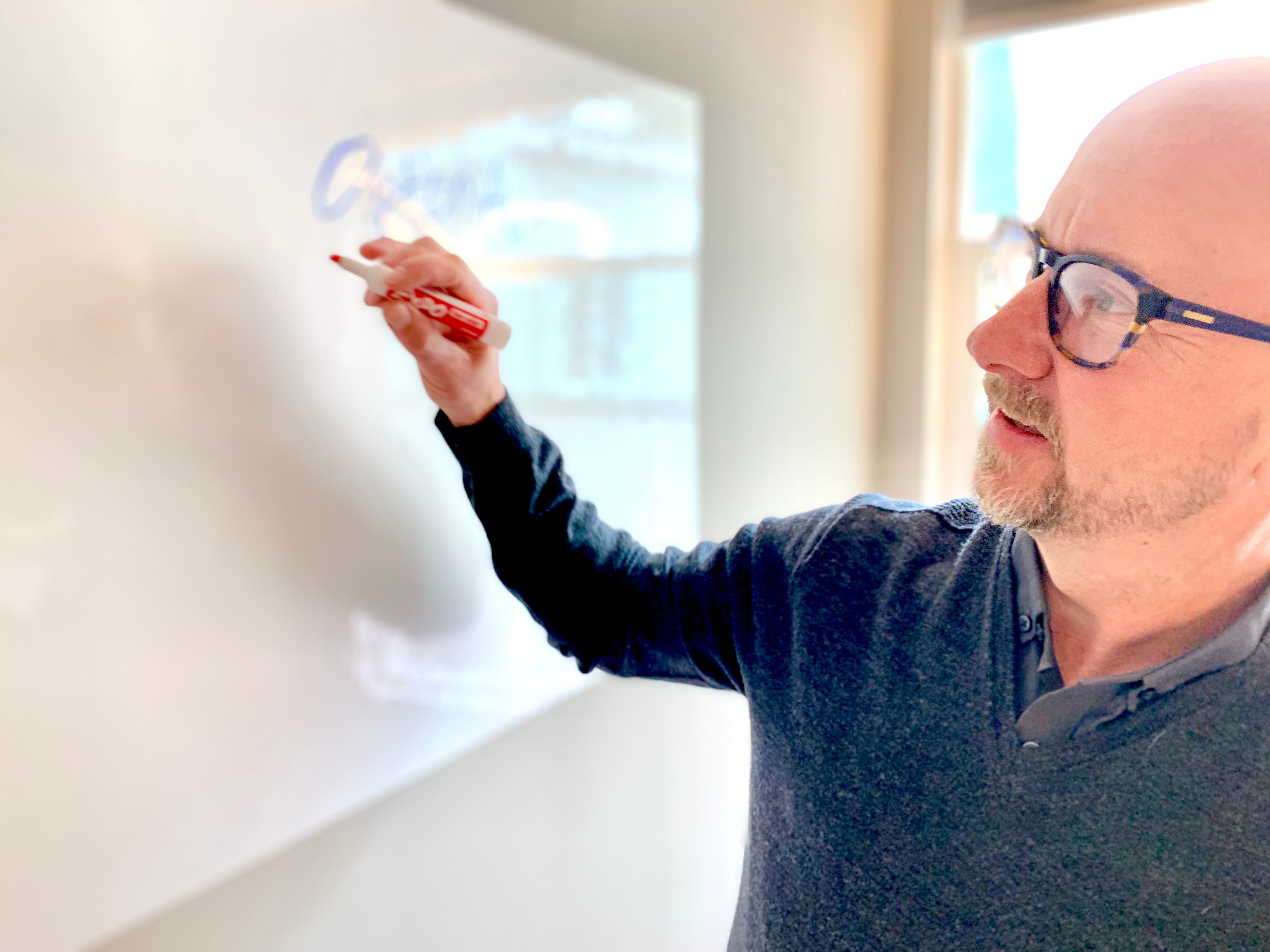 Who has been the biggest influence in your life? What lessons did that person or those people teach you?
I am the rare individual who struggles to answer this question. On the work front, it's probably Mike McCurry, who was press secretary during the Bill Clinton presidential administration in the United States. From him, I learned confidence, grace and poise in the professional setting.
Tell us about your childhood, what was the best part? Is there any specific incident that has largely influenced the kind of person you are today?
My childhood was great in one way. There was a roof over my head and food on the table. My parents kept me in whatever athletic gear I needed in order to participate in sports. And they bought me a car to drive when I turned 16. In those ways I was fortunate.
Yet what was more influential was the fact that my father suffered from depression. He was an alcoholic and occasionally fell into abusiveness. It engendered in me a powerful, often fearless drive to get away as far away as I could and make something special of my life.
The drive remains, and at times its intensity proves burdensome, particularly as I get older and value tranquillity more. But it has gotten me to where I am today.
Where is your hometown, and what was it like when you were young?
I grew up in Marshall, Texas in the United States, a small, hardscrabble working-class community in the piney woods of the U.S. Deep South.
The values of integrity, faith, loyalty, and hard work were baked into the culture. I carry them with me still today.
How important a role does content play in your life? Are you a full-time content creator? Why did you start creating content?
I am a part-time, on-again off-again content creator. It doesn't come as naturally to me as it does to some. When I sit down to write, I can produce work quickly. Yet I often must dig deep for material, and I admit I find the process draining.
Much of my leadership-oriented writing is to share what I've learned so others can apply it easily. And it suits my CEO executive-coaching practice as thoughtful and credible.
What's that one aspect of being a content creator no one talks about?
I wrestle with a nearly constant fear that I have nothing worth writing about. The sensation that I have nothing to say is my nearly constant companion.
I produce written work only when I'm able to push through that nagging concern.
What's the most satisfying part of being a content creator?
When people like and comment, I feel like I've produced something useful, something that people may have even enjoyed reading. I get a great deal of fulfilment from that.
What are you up to currently and what are your long-term career goals?
I'm an executive coach for CEOs and occasionally other C-suite officers at smaller companies – ones up to $500 million USD in annual revenue.
I serve as an objective outside thinking partner, helping my CEO clients tap their own strengths and capacity. Our work together typically is to help them get the most out of their fellow executives and to lead change.
What drives you to create content regularly?
I actually don't create content regularly. It happens in fits and starts. Sometimes I find it energizing, and during those periods, I can create a great deal.
And then sometimes I find it draining. In those moments, I tend not to create any at all.
What's the most challenging part of being a content creator?
The most challenging part of content creation is offering people something they don't already know and doing so in a manner that is uniquely authentic to my own point of view. It requires thoughtfulness and effort.
Plus, much of my content is advice, yet I don't really like advice. I don't like giving it, and I typically don't love receiving it. It's a real conundrum for me.
How do you make sure that you aren't affected by nasty comments and negative things said about you?
Luckily I'm not quite high-profile enough to draw out mean-spirited detractors. I rather like it that way.
Anything else you would like our audience to know about you!
I'm far better at helping smart people in person, one-on-one or in group settings, than I am at "helping" them by offering advice in writing.
Why did you start creating content on Tealfeed?
I was generously contacted by Tealfeed readers because of some of my previous work on the topic of leadership published on Medium.
How would you want people to remember you?
Smart, kind, and willing to march to the beat of his own drummer, I hope.
What's success for you and when you would consider yourself to be successful?
Success for me is not about job titles. It is about money to some degree. But it's more about "riches" as I define it – spare time, sense of fulfilment, ability to do the things I love, and freedom to spend time with family. This definition is probably one of the better aspects of me.
There are plenty of areas in which the results would suggest I am not so bright. By contrast, this is one area in which I believe I really get it.
Who's your favorite creator? Why?
Right now I'm geeking out on memoirist Mary Karr, author of The Art of Memoir. And I'm loving Jim Collins, the author of Good to Great and his seminal book before that best-seller, Built to Last.
To every individual who's planning to start out as a content creator, what would you like to advise them?
Find a way to share a glimpse into your fascinating world without offering advice. What you create will be way more interesting.
---
Created by
Tealfeed Spotlight
Few maintain consistency, few remain unique, and fewer are the ones who do both of these right, and earn a spot in Tealfeed Spotlight.
--- ---
Related Articles