[Creators Spotlight]: From rejecting a seat in IIT to becoming a principal product designer- the story of Sarvistha
In this series "Creators Spotlight", we would be getting candid with the creators of Tealfeed. Today we have with us Sarvistha, who shares her journey from getting rejecting the seat in IIT to becoming a successful product designer.
---
Tealfeed Spotlight
with
Sarvistha
---
Creators are the heart and soul of Tealfeed. As they continuously work towards feeding us more information every day, it's only fitting to bring out their journey for the world to know.
In this series "Creators Spotlight", we would be getting candid with the creators of Tealfeed. Today we have with us Sarvistha.
Sarvistha, the Principal Product Designer at Rebel Foods, shares her journey from rejecting a seat in IIT to becoming a successful product designer.
Keep reading to know her story and what motivates her to regularly create content on Tealfeed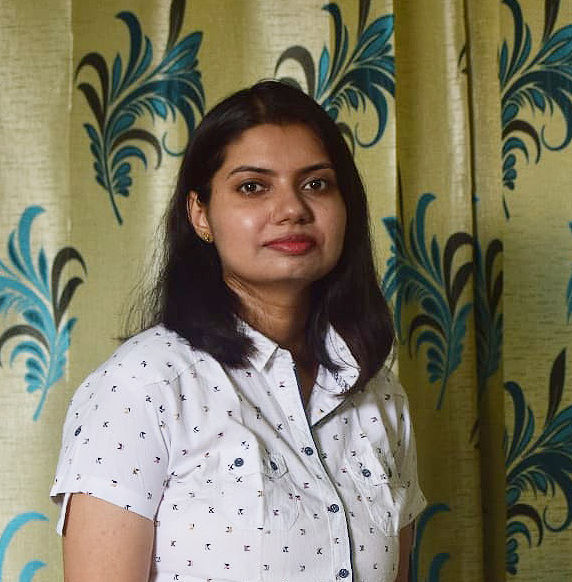 Who has been the biggest influence in your life?
My parents, my sister, some special school teachers, my mentors, great top leaders at Rebel Foods, and my teammates are the biggest influence in my life.
Support, inspiration, energy to learn new things in life every day, giving time to each and every near and dear one, respect for every decision, giving opportunities to freshers, hearing their thoughts, appreciations, finding happiness in small accomplishments, and setting up micro-goals are some of the many lessons I learnt from these people.
Tell us about your childhood, what was the best part? Is there any specific incident that has largely influenced the kind of person you are today?
My childhood mostly went into doing multiple tasks ranging from studies, decision making in school academics, and an opportunity to become captain twice in my school tenure. Besides studies, every two months, I used to get involved in extracurricular activities and participate in inter-school matches till the 10th class. I won lots of debate competitions, art competitions, and coding competitions.
I wanted to enjoy every aspect of schooling and continued the same in college. From childhood, I express my feelings on a piece of paper. Paper and pen are my buddies. These help me to improve every single day.
I have watched very few movies till class 12th. After that, the movie count kept increasing after I stepped into college. At that point, I realised that I can be more creative in writing if I know more dialogues. :)
When I was in class 11th, I was preparing myself for IIT but started getting inclined towards product design. After 12th boards, my life took a turn when I finally rejected the seat in IIT and started my design journey in NID. At my home, no one has the expertise for it back then. The constant counseling from one of my school teachers and parents helped me in understanding the world of design and prepared me for it
Where is your hometown, and what was it like when you were young?
My hometown is Meerut. Covid has provided me with an opportunity to be with my loved ones after 8 long years and I now enjoy my work even more.
I always go back to my school now every once a month and meet the uncle who sells burgers for Rs.5 to us when I was a kid. Now also, it is less expensive but still tastes delicious. The colour of my school building remains the same. Meerut Cantonment is still a very beautiful place: peaceful, an elite look, super-clean, and a scooty ride once in a week makes my day.
How important a role does content play in your life? Are you a full-time content creator? Why did you start creating content?
Content plays a very important role in my life. It helps me to express my feelings, share my knowledge, and also understand different perspectives. When I revisit this content, it really helps in reflecting on my own journey.
Earlier I used to write two times a week, depending on the situation and the mood. But since the last 3 years, I regularly create content because I have realised that everyone's story is unique and there is a personal touch to it.
There are a lot of people who might relate to your personal and professional journey, and might use some of my learnings for their own growth. I myself refer to so many personalities like Indra Nooyi, Ankur Waariko, and that has helped me immensely.
As UX designers, our first job is to help our customers visualise a great experience, and content plays a very important role in achieving that. Clear communication helps people in expressing themselves. If you express your feelings with the help of content, it is a win-win situation. So my profession also helps me to be driven towards writing crisp content. This will not only help us in enhancing our customer's experience but would also give their clear guidance towards the understanding of the product.
What are you up to currently and what are your long term career goals?
I am currently working as a Principal Product Designer in Rebel Foods. The 3 years long journey at Rebel Foods has been full of awesome opportunities and challenges.
I joined as a Product Designer, built B2B digital products portfolio from scratch, and also enthusiastically contributed towards building B2C products, planning and leading B2B side of the team.
Building teams, setting up the process, and brainstorming for A-class functional and emotional products has always been my passion. I aspire to become the President/Head of Design one day for a renowned company and drive young designers in achieving their dreams.
Motivating and helping young people in the team excel in pitching their thoughts with awesome communication skills, and inspiring them to create the best possible story for themselves is what I would try to always do.
What drives you to create content regularly?
I love sharing my learnings and the daily challenges I face as it helps me grow through the feedback of others. Not only do I love sharing but also listening to the thoughts of the person in front of me. Content helps me in uplifting my mood as I can openly express my feelings. It also helps me in becoming a better person b every passing day.
Anything else you would like our audience to know about you!
I always try to maintain my coolness while working which generates more creative ideas. I take n number of small breaks to make my day productive.
I am a health freak person so I keep experimenting with different kinds of dishes to maintain my weight. I am super crazy about teaching, experimenting with food, and trekking. Caring for my family is the utmost priority for me at any point in time.
What made you opt to become a creator on Tealfeed?
I was first introduced to Tealfeed on Twitter and I decided to start following it. Awesome creators coming together to spread the awesomeness and on-point knowledge are two key factors that got me started on Tealfeed.
It triggered me to create and share my content in front of the experienced community, getting their feedbacks and improvise further. I can see a lot of creators on this platform sharing their learnings and reaching heights in their career. There are a lot of role models to learn and get inspired from.
What's the most satisfying part of being a content creator?
One can easily express their learnings and their experiences in their own unique way. And being able to freely express that is one of the most satisfying things for me.
What's the most challenging part of being a content creator?
Everyone has their own unique perspective and way of looking at things, and sometimes people interpret your words in a way you don't intend. This leads to people getting hurt or feeling offended, specially when there's any sensitive topic being spoken about.
As content creators, it's challenging to be able to maintain a balance between standing out from the crowd and yet not hurting anyone, one way or the other.
How would you want people to remember you?
I would like people to remember me as someone who strived towards building an awesome user experience for people. Small acts of gratitude always cheer me up. Besides this, I am a very energetic strategist, team builder, planner, and you can always expect a quick response from me. I am a very experimental person.
What's success for you and when you would consider yourself to be successful?
For me, success comes every day. It is like blessings, praise, and motivation. Success comes in form of work, emotions, bonding, when your decision is proven right, giving respect, and gaining some respect. I feel successful when I accomplish tasks and when I am able to help and motivate my team to do their best and push them to achieve great heights.
Whenever I read about something new, I feel successful about gaining knowledge. I feel successful when I bond with people I talk to and connect with. I feel successful when I bring smiles to the faces of people. I feel successful when I contribute enthusiastically to a team and take them to new heights. I feel successful when I observe the actions of my leaders.
To every individual who's planning to start out as a content creator, what would you like to advise them?
Just start writing. It could be about what you love or what you dream about. The important thing is to have a voice in today's world. Don't worry much, just go with the flow!
---
Created by
Tealfeed Spotlight
with
Sarvistha
Few maintain consistency, few remain unique, and fewer are the ones who do both of these right, and earn a spot in Tealfeed Spotlight.
--- ---
Related Articles