Crypto Wallet Development, A right choice for Crypto Investments
A cryptocurrency wallet is software that is used to store crypto coins.
Often, when we think about a wallet, we can only visualize a leather pouch with multiple sections being carried in our pockets. The wallet, as you all may have known, is an entity to store money. While the wallet that we use in our everyday lives can store physical currency, a digital currency also demands its own type of wallet.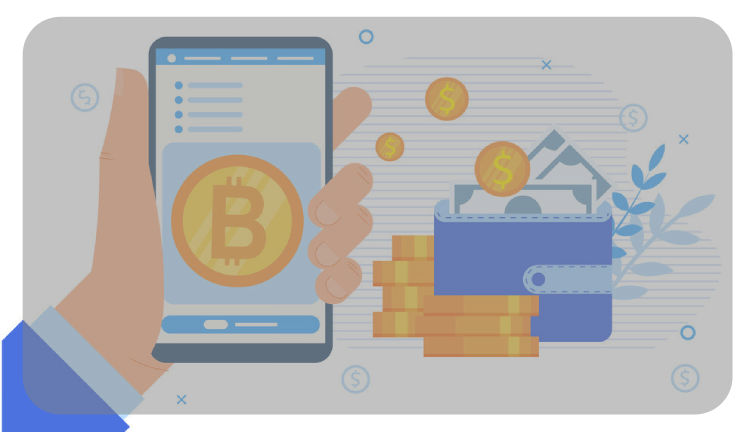 There are a lot of examples of such a digital wallet, even in the fiat currency space. One final example of this would be the Starbucks card/cash that people use. It is, in essence, a wallet that people can use to store cash to exclusively use them at Starbucks outlets.
In the same context, there are wallets that can be used to store cryptocurrency.
What is a Cryptocurrency Wallet?
A cryptocurrency wallet is software that is used to store crypto coins. Some wallets enable storing only a limited range of crypto coins, whereas some wallets are quite versatile and can be used to store a wide variety of cryptocurrencies. A wallet not only limits its utility to storage but can also be used in currency management and transactions. It is to be remembered that a wallet needs to comply with the best practices of the blockchain, including but not limited to top-notch security, decentralization, and anonymity.
The Types of Crypto Wallets
Based on the way in which they are connected to the network, crypto wallets are classified either as hot or cold Wallets. There are a few hybrid varieties of wallets as well.
A hot wallet is the one that stays connected to the network. A hot wallet is the one to be ideally used for transactions. However, they are considerably less secure than a cold wallet.
A cold wallet is synonymous with cold storage. It is used to store crypto coins for a long period of time and is not connected to the network. Since it stays away from the network, it is less susceptible to hacks and malicious attacks.
Based on the physical/virtual form of the wallet, there are other ways to classify them.
A desktop wallet is one of the most prominent and popular versions of a crypto wallet. As you might have guessed, a desktop wallet facilitates the storage of cryptocurrency on your computer's hard disk. However, it needs to be ensured that the computer has enough space. There might be instances where a desktop cryptocurrency wallet might demand less computing power because the storage of cryptocurrency is affected by using an intermediary service.
An online wallet is a website or a browser extension that you can access by keying in a username and a password. It is one of the easiest and the most universal to access, and it does not mandate that you have a specific app on your desktop computer. However, all the vulnerabilities associated with the Internet connection are bound to affect your wallet as well. It is considered to be one of the least secure wallet solutions. However, the ease of access makes it still survive in the market in spite of its miss givings.
A mobile wallet is considered to be a fine point between though security offered by a desktop wallet and the dynamic access offered by the browser wallet. It is quite possible that even if you do not have access to a computer with the Internet, you will always have a connected smartphone in your hand. A mobile wallet is a simple app, and it does not require your smartphone to have any additional capabilities that it already has. However, extra emphasis is late on additional security measures. It cannot be denied that there are possibilities of your phone getting lost. In spite of these minor lapses in perfection, a mobile wallet is a safe and affordable solution for people and businesses.
So far, we have been looking at the types of wallets that stay connected to the network. The other kinds of wallets that we will discuss now do not have connections to the network, not all the time.
A hardware wallet is considered one of the safest. In most cases, it is a USB device that can be plugged into a desktop computer, and your crypto funds can be accessed. The hardware wallet stores the private keys that enable access to cryptocurrency. However, just like any other USB device, your wallet is also vulnerable to viruses and malware that might decide on your computer. To ensure the safety of your hardware wallet, your computer should be protected with the latest version of some reputed antivirus software.
A paper wallet is probably the safest crypto wallet, and it might not be an exaggeration to say that it is a bit old school! It is nothing more than a piece of paper that contains the private and public keys printed on it. Sometimes, the paper can also have a QR code that accelerates the access. Although it is extremely safe, there are a few limitations, like mandating the transfer of all the funds in a single shot. There are also good chances that the document can be misplaced somewhere, permanently blocking access to your crypto funds.
Cryptocurrency Wallet Development
Given the fact that there are many cryptocurrencies springing up left, right, and center with every passing day, developing your own cryptocurrency wallet can be a lucrative business idea. Although there are a lot of crypto wallets already in existence, there is still enough room to accommodate new players.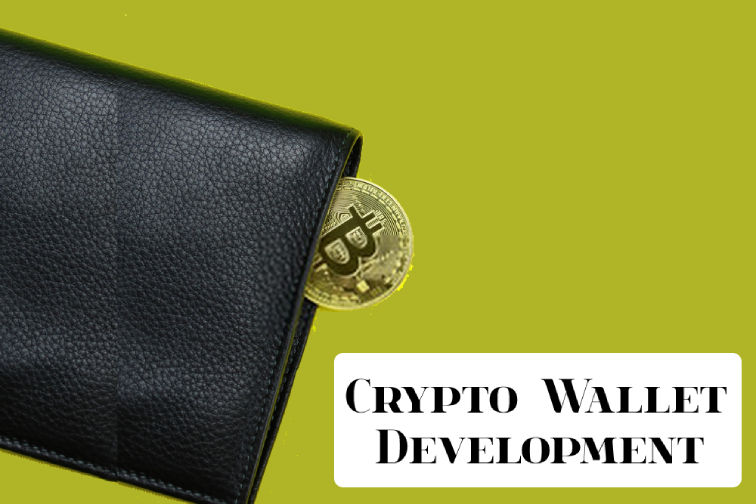 The Features of the Crypto Wallet
Your crypto wallet should enable easy registration and sign up. The sign-up should immediately create a personal profile for the user that stores information about all their transactions and currency.
Your crypto wallet should have a QR code scanner to enable easy transfer of funds and to avoid discrepancies arising due to inaccuracies in the entering of the address.
The wallet should have intuitive features that enable sending, receiving, and checking the balance of the crypto funds.
The wallet should be garnished with the trading and exchange features. Although a crypto exchange is a different business class of its own, it would be a good extension to have for a crypto wallet.
The wallet should have access to push notifications on your phone to communicate important information, especially regarding security.
Needless to say, the wallet should be enhanced with top-notch security features.
How to Develop a Cryptocurrency Wallet?
The process of crypto wallet creation can be summed up in three stages.
Since most cryptocurrency is open source, you can use special libraries like the bitcoin SDK for android and iOS.
The next step is to synchronize your crypto wallet into a blockchain. This can be done using application programming interfaces (API). The most popular APIs are Coinbase, Bitcore, and Fathom.
Finally, you will need to integrate bitcoin as a payment option. This will help you make payments on websites using bitcoin. You can use services like BitPOS or BitPay.
Conclusion
The growth of cryptocurrency wallets is an inevitable consequence of the growth of cryptocurrency. It is a lucrative business opportunity to capitalize on end it is bound to grow steadily in the future. If you are one of those aspiring entrepreneurs who would like to capitalize on this new wave of business, all you need to do is get in touch with a company that specializes in crypto wallet development. They will take care to understand your requirement and give you a customized wallet in line with your business needs.
---
https://www.blockchainappfactory.com/
--- ---
Related Articles