What is Cryptocurrency? A Beginner's Guide to Cryptocurrency and Crypto News
This article gives you the information about the cryptocurrency.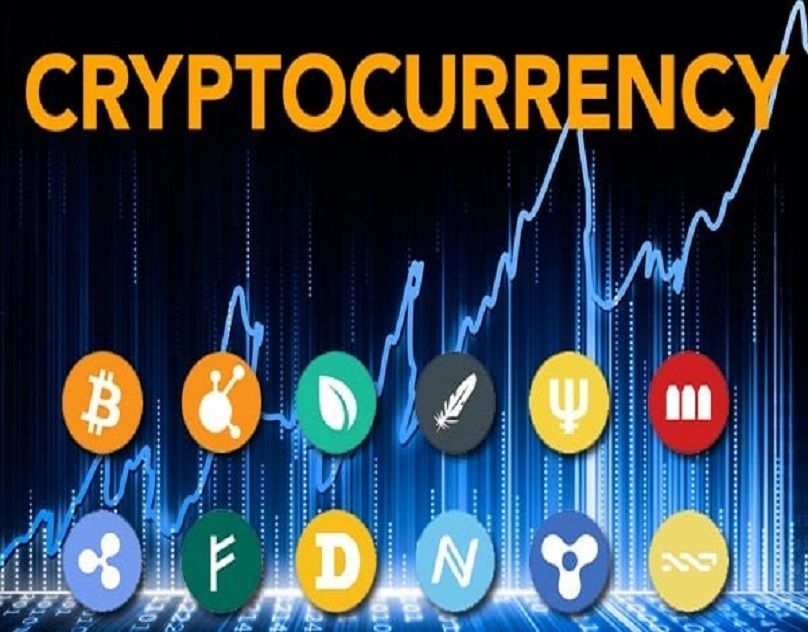 The cryptocurrency was not an area I went into early on due to my lack of information. However, it's critical to put up the effort to learn more to avoid missing out on a fresh opportunity. I've recently made it a point to learn everything I can about cryptocurrency for future investments.
Now that I'm up to speed and feel more at ease, I'd like to pay it forward and assist other readers and potential investors who may be wary of entering the world of digital currency. Before you leap into the next ICO, here are a few things you can do to prepare:
Keep Up With The News
It's taken me a while to catch up on crypto news because it's constantly changing. It seems like a new form of digital currency emerges almost every day, from bitcoin to Ethereum, Dogecoin to Garlicoin, and it's difficult to keep up. With cryptocurrency being such a new industry, any change in the crypto world could skyrocket or drop like a stone the value of your investment. That's why I've spent the last few months stockpiling resources to help me stay informed. Here are a few of my personal favorites:
CoinPedia: CoinPedia is a daily newsletter that features top-curated articles about bitcoin and the cryptocurrency world. Believe me, they provide proper information about cryptocurrency-related issues such as price prediction and reviews about a crypto wallet, and many more. Try to read the newsletter for the advertised eight minutes per day. It's a great way to get the education you need consistently, rather than relying on what the hip tech guy told you at the last conference. You can also share your ideas about cryptocurrency through a cryptocurrency press release.
The Bad Crypto Podcast: Although the Bad Crypto Podcast is newer, it already has over 4 million downloads and is rapidly growing. You can learn a lot from listening to them, so it's a good resource as well as a fun listen.
Tech events: Cryptocurrency-focused events are often frequented by serious blockchain fans and may be too complex for individuals simply seeking for a solid investment opportunity. Instead, you can also attend tech and leadership conferences such as Collision or Web Summit. These events are excellent opportunities to network with other entrepreneurs and leaders who share a similar interest in the crypto world — and many of whom have already had success investing in it.
Begin with small steps
Tim Draper is one of the more knowledgeable individuals in the cryptocurrency industry, and he has made some significant predictions that have proven to be correct. I'd like to pass on some of his excellent suggestions to you. He says:
"The way I see it, the best way to get started with cryptocurrencies is to start small. I recommend buying a little quantity of cryptocurrency on Coinbase or putting cryptocurrency on a ledger. A ledger is a hardware wallet, so you can store your Bitcoin there if you're worried about it being stolen."
It's tough to grasp cryptocurrency right away. I can't tell you how many times I've heard about folks losing money because they misplaced or locked their digital wallets. It's best to gradually educate yourself.
Learn about ledgers, wallets, exchanges, and how to purchase and sell to get started. Invest a little money to better understand how each of them operates and interacts with one another. Increase your Bitcoin investment after you're familiar with the framework. You can also visit cryptocurrency and fintech ads where many crypto-related ads will be given which might help you in some way.
Speak with whom you can count on
Try to have as many conversations as possible about what you should do with people you trust. Cryptocurrency is all the rage these days, so it's easy to locate individuals discussing it. However, in my experience, many people who speak a big game are exaggerating their achievements.
That's why it's critical to seek advice from people you know who are experts in their fields. Make contact with friends, family members, coworkers, or financial advisors who are familiar with cryptocurrency and cryptocurrency investing. Learn what worked and what didn't, as well as what advice they can provide. They may not know everything, but you can trust them to give you honest, sincere counsel, and that's a good place to start.
To sum up, Cryptocurrency is a fascinating and potentially world-changing technology, despite its intimidating nature. While investing in it, you might be quite hesitant, but like with other things, the more you educate yourself with reliable sources, the more confident you will get. Using these strategies and resources to jump on the cryptocurrency bandwagon now could not only be a wise investment, but it might also help you prepare for a future where digital currencies are more generally accepted and used.
Following crypto related article that might help you,
In the Cryptocurrency World, Digital Marketing- https://cryptoupdates.substack.com/p/in-the-cryptocurrency-world-digital
Strategies of Cryptocurrency Marketing- https://writeonwall.com/strategies-of-cryptocurrency-marketing/
---
I am crypto girl #Bitcoin #Crypto Enthusiast , Cryptocurrency Explorer Trader| Crypto Influencer| Grow your business with my tips.
--- ---
Related Articles