Cuero: A tale of creativity, imagination, and beautifully handcrafted shoes
Cuero Handcrafted luxury, founded by Naman Shah, is a bespoke brand of handcrafted luxury shoes. The look and feel of these artisan crafted shoes give a luxury
Bespoke shoes! Isn't something very interesting? We have always had tailor-made clothes but what about the customized shoes? Are you the one who is fond of luxury shoes and search for the handcrafted ones? If your answer is 'Yes', Cuero Handcrafted Luxury might turn out to be the answer to all your imagination.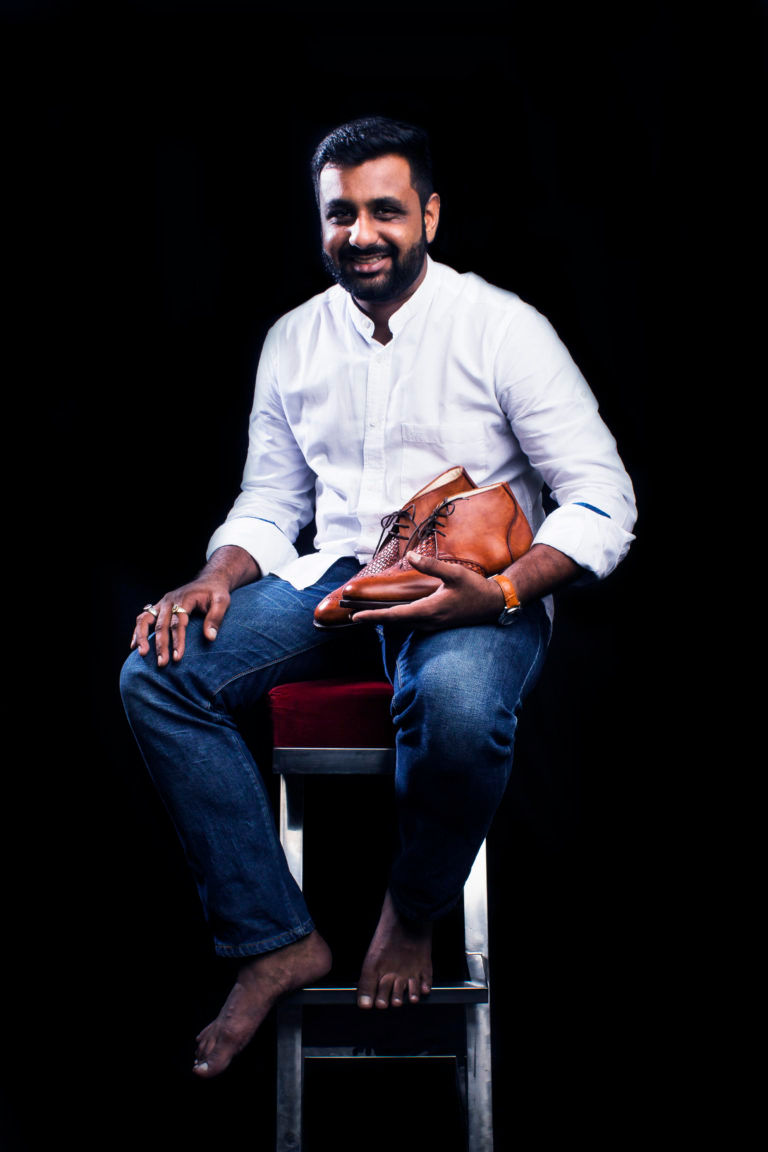 Cuero Handcrafted luxury, founded by Naman Shah, is a bespoke brand of handcrafted luxury shoes. The look and feel of these artisan crafted shoes give a luxurious feel. Cuero is-
A luxury shoe brand which participates in Lakme Fashion Week
a 6-year old brand which has attracted a lot of celebrities
Revolutionizing and making a fashion statement in the Indian-footwear setup.
Going to make a presence in London within such shorter span of time
THE LOGIC BEHIND THE NAME CUERO
The logic behind the brand name is an interesting one. As per a Harvard Business Review, any name which ends with vowel symbolizes the subconscious mind and it stays in the client's mind for the longer period of time. Also, CUERO is a Spanish word for leather. Hence, the name CUERO.
MOTIVATION FOR SHOEMAKING
Naman Shah, the founder of Cuero Handcrafted luxury, had a lot of interesting stuff to speak about his brand. He recalled his teenage days when he was always taught to wear leather goods. Except for the sports shoes, everything which he wore was leather. His father and grandfather always wore leather shoes.
On a business trip to Dubai some 15 years back, Naman witnessed that a lot of Europeans and Americans were wearing luxury shoes. However, the kind of shoes Indians wore were nowhere close to the kind of shoes the foreigners were wearing in Dubai. There were some established shoe-making companies during that time but none of them was focusing on bringing out luxurious and good-looking shoes at that time.
Realising a need and sensing an opportunity, Naman decided to come up with something that not only addresses this issue but also establishes India as one of the leading manufacturers in the luxurious shoe-making industry.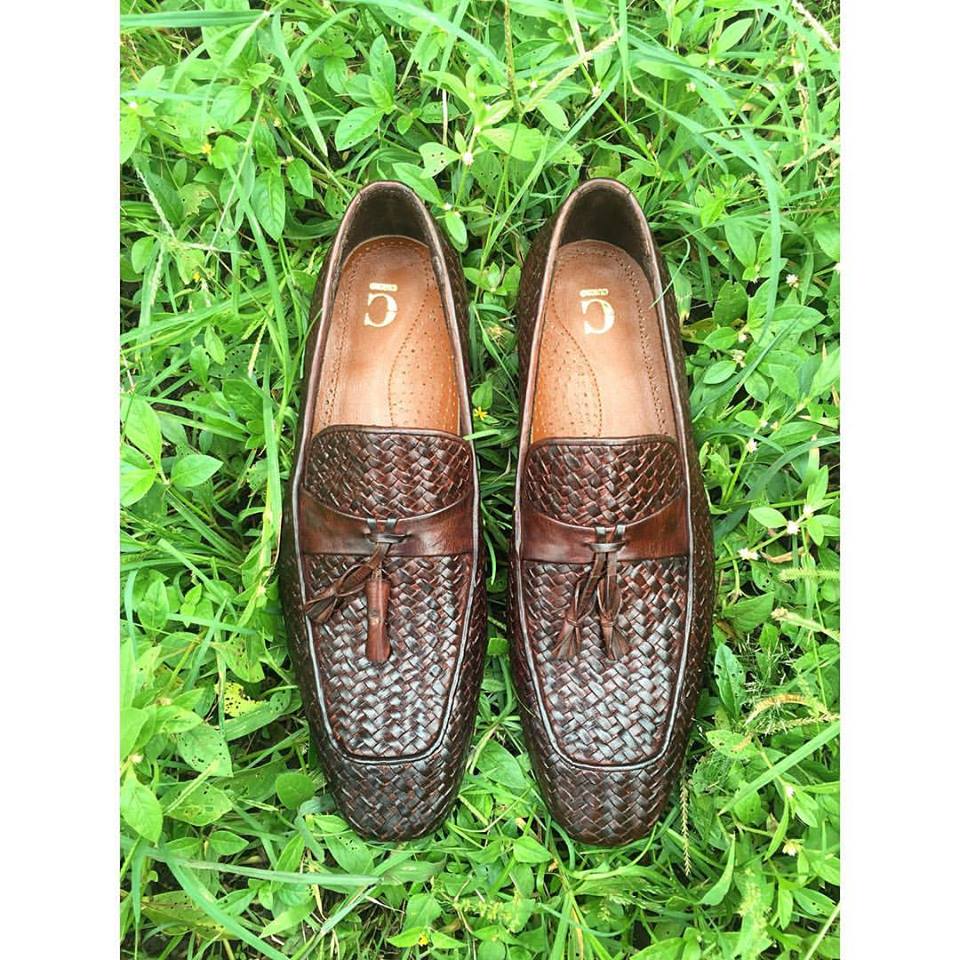 GLOBAL TRAVELERS ARE THEIR CUSTOMERS
In a country like India, where shoes are still portrayed as a need rather than a luxury, it's very difficult to convince people to spend some good amount of money on shoes. And, Cuero very well knows and understands that. They have, hence, very carefully studied and analysed the Indian market before targeting their potential customers.
Anyone who looks for luxury wear is their target customer. Anyone who is an extremely luxury buyer and does not mind spending money on handmade luxury shoes can be their potential customers. The majority of their customers hence belongs to the age group of 45-50. A decent percentage of their sales, however, comes from the customers between 30-35 years of age. These customers travel around the world om a regular basis and thereby, need to present themselves well.
The CUERO team very well understands what their customers expect from them and they make sure they meet the requirements of the customers under all circumstances.
CUSTOMIZATION AND CUSTOMER SATISFACTION IS THE KEY TO THEIR BUSINESS
No matter which industry you are a part of, no matter how innovative and good your product is, if you cannot satisfy your customers, you are never ever going to succeed. And, who can understand the need for a good-looking, personalized pair of shoes better than Naman? He himself longed for a stylish pair of shoes for a major part of his early life, but he makes sure his customers get what they wish for.
Customizing shoes along with providing satisfaction and happiness to their customers is the primary objective of this shoes startup in India. They import leather from Argentina and Italy and make shoes, hand paints them as per the customer's requirement. Naman adds that,
"There have been times when customers ask for particular types of shoes, and we make it a point that we do not dissatisfy them"
COMBINATION OF WORD OF MOUTH MARKETING AND SOCIAL MEDIA WORKS FOR CUERO
Cuero works on the word of mouth marketing (WOM). They believe in effectively using social media channels to reach out to more people and also address the issues their existing customers are facing. Due to its lucrative nature, Instagram has been the most beneficial platform for this shoe-making brand.
Most of their new clients come from existing customers. These existing customers are satisfied to the extent that they go on to refer Cuero to their friends and family. Focusing on building a loyal customer base has been the mantra for the success of this shoe-making company. They also participate in the Lakme India Fashion week where a lot of well-known celebrities wears their shoes and this has worked well for their publicity.
Naman says, "For us, everything is online and word of mouth. People recommend our brand that is the actual way to go for a luxury brand where we don't have to go somewhere and advertise the brand."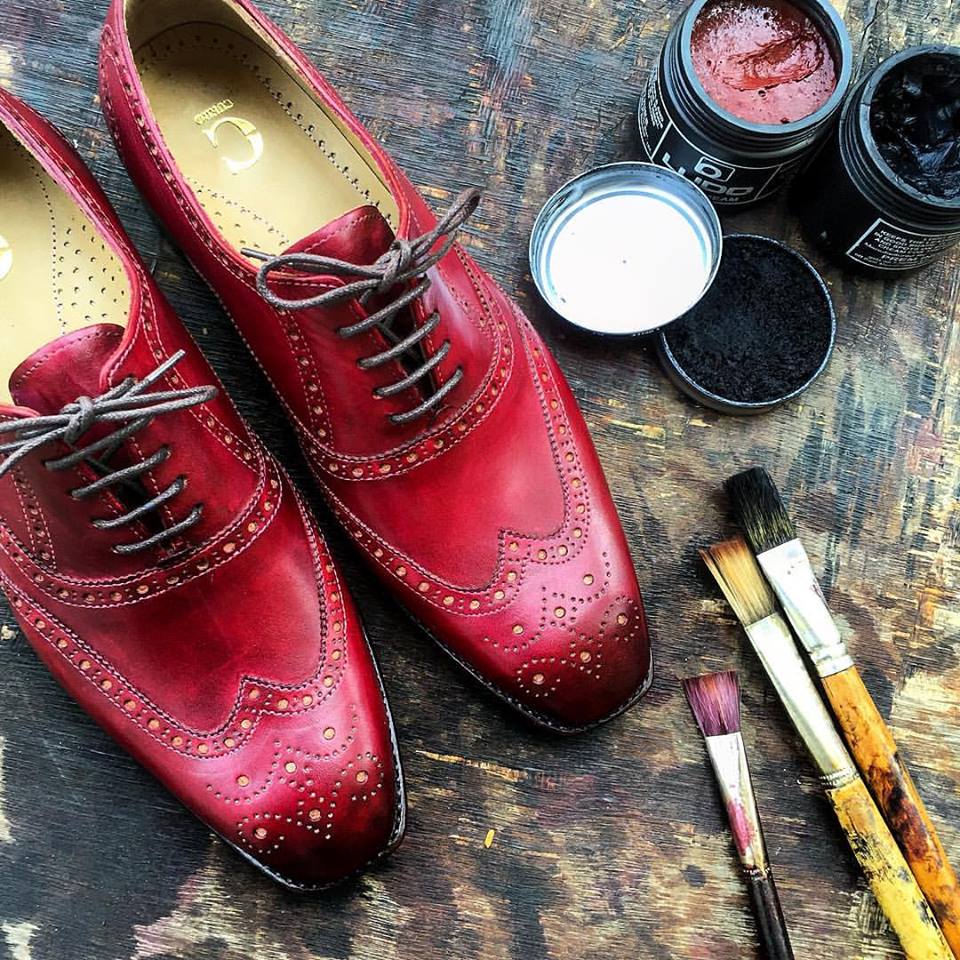 STRATEGIC COLLABORATION WITH A LONDON BASED COMPANY
With the focus to provide good quality shoes and service to the customers, Cuero has a tie-up with a London Based Company. At the moment, they are in the first stage of collaboration. By the end of next year, they will be present in London with their custom-made shoes.
CHALLENGES WHICH CUERO FACED BEFORE ESTABLISHING THEMSELVES AS A BRAND
They are a handmade shoe brand and therefore, they heavily rely on their artisans and craftsmen. Finding the right artisan or craftsmen is highly important for their business. In a country like India, everything works on mass production but the volumes which Cuero needed at the start were not much. The Cuero team faced challenges in terms of supplier for the quantities.
BELIEF IN OPEN CULTURE
Naman believes in having a compact team and that can be very well reflected from the team of 11 members, which comprises 10 craftsmen and one office boy. They have a sort of open culture at their workplace.
Naman proudly tells, "The culture is pretty simple, you work hard and get rewarded for it. It is an open culture. If I am wrong, my subordinates can come and tell. If they are wrong, I have the authority to tell them. Everybody is the boss. The person who is doing the job is the boss. That is where the responsibility comes. You are accountable for everything you do."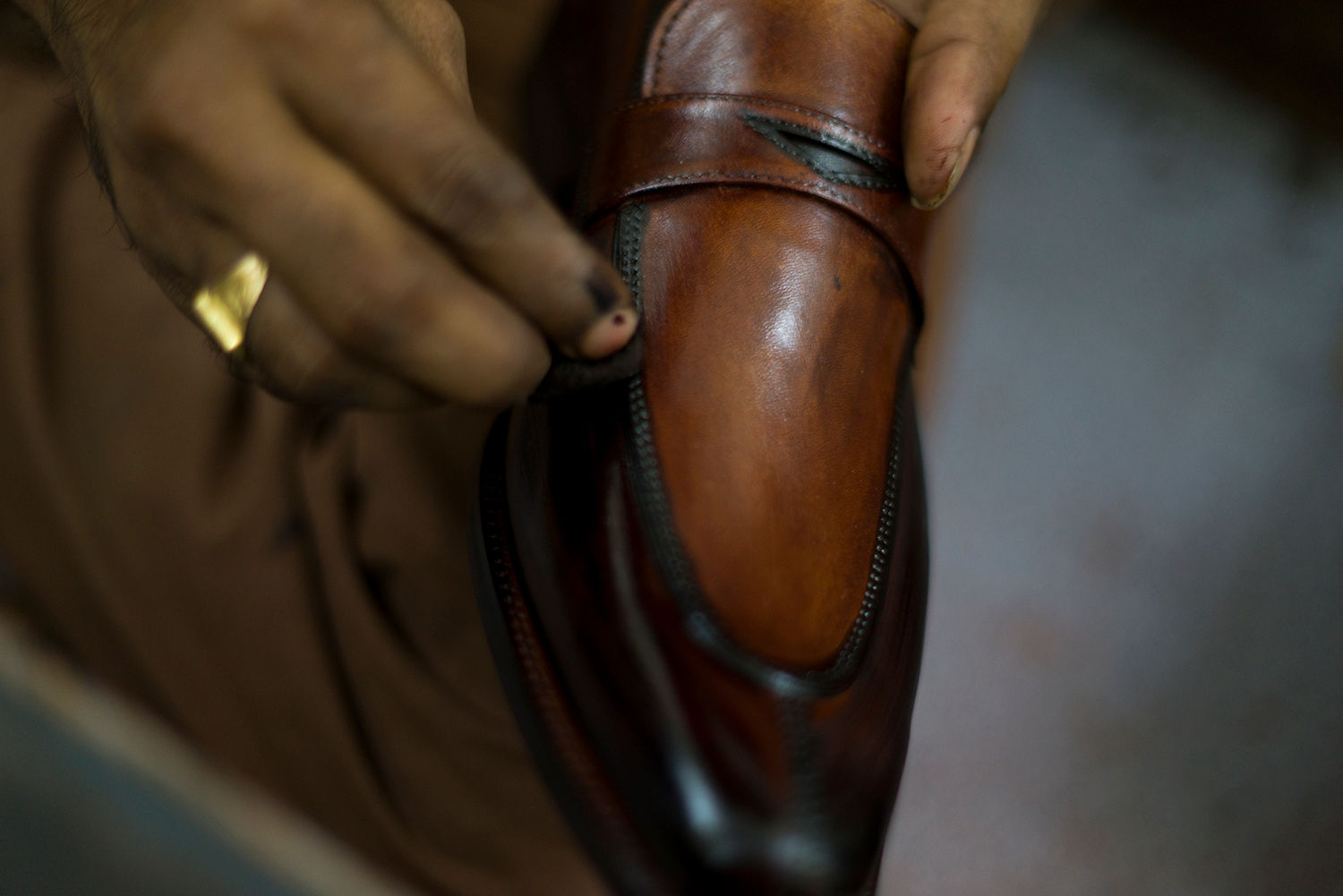 Message to the Entrepreneurs
Naman has read extensively on shoemaking by getting books from Germany and America. He hence suggests reading as the best way to enhance the knowledge and skill-set in the industry an individual wants to get into.
Having a clear idea of what an entrepreneur wants to target along with knowing what kind of business model they want to use are two important aspects of the start-up world. Combine this with your passion and an entrepreneur might well rule the world with his/her product.
---
Ideas are easy, Implementation is Hard, learn from the ones who knows how to start. A Publication by Tealfeed.
--- ---
Related Articles