Custom software development can turn the tides for your business
This blog about custom software development and types of custom software development. Also we mention about serval industries who have started adapting to custom software solutions to achieve full-throttle growth.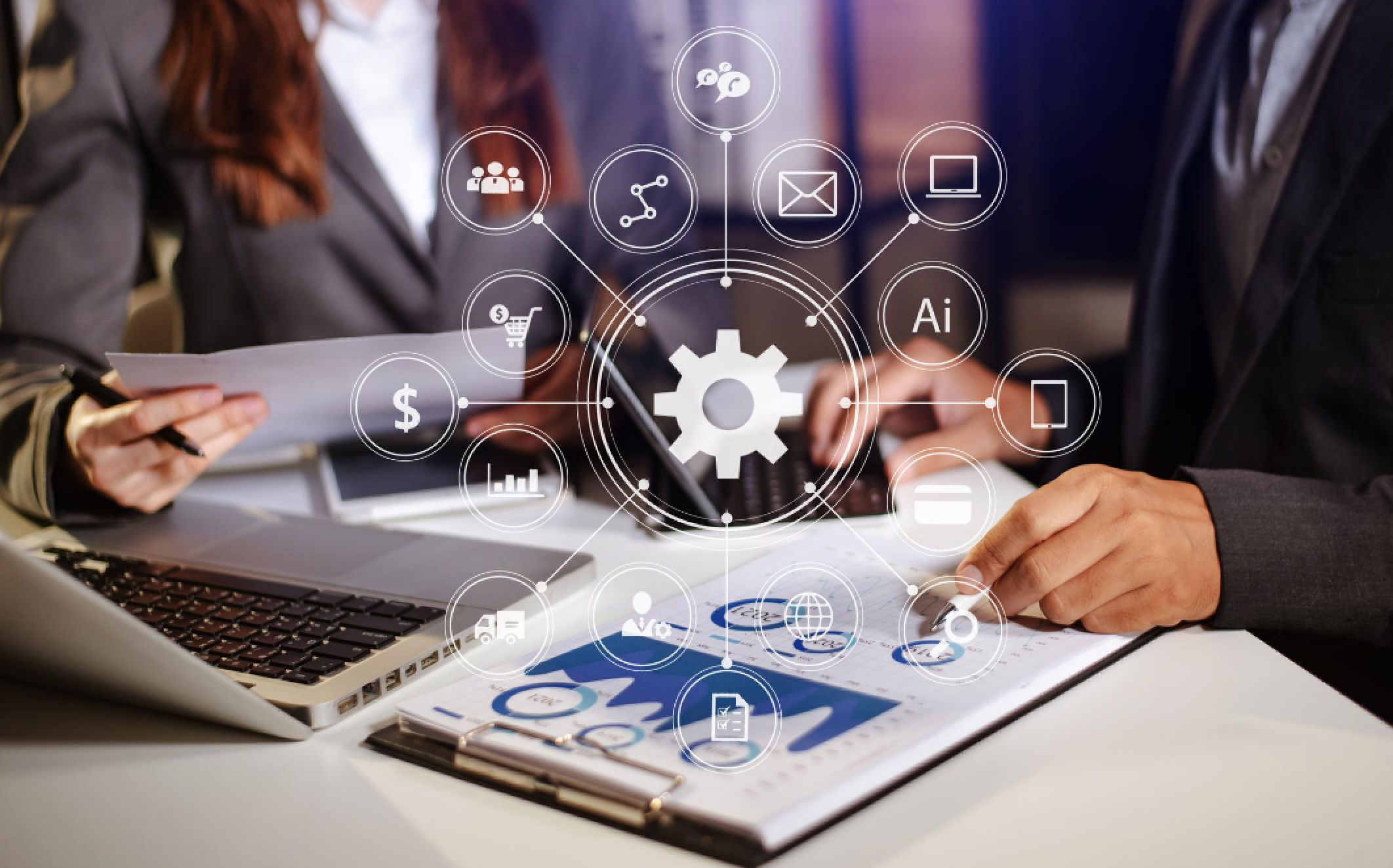 In whichever industry you might be working, you must have come across the term custom software development. As the world goes digital, enterprises are slowly migrating toward digital processes. As a result, custom software development has become a basic necessity for businesses. 
Not only this, some of the leading global companies such as Amazon, Uber, and Airbnb turned software or an app developed on a business concept into a multibillion-dollar business. If backed by powerful software, one promising idea can give the business an impressive boost.
However, if you have little or no knowledge of custom software development, the process can be a bit confusing. What problem will the software solve? Does it already exist? Is it worth it? How much ROI will I get? A business owner might face a number of questions while making a decision regarding custom software development. 
This post will help you understand what custom software development is, how it can help you grow your business, and finally, whether you need it or not. 
What is custom software development? 
What will you do if you want a suit designed precisely the way you want? First, you go to the tailor, convey your requirements, give your dimensions, and choose the fabric and design. Similarly, if you want software that caters to your specific needs, you can approach a software development company USA and get it customized the way you want. 
When a software development company designs, creates, deploys or maintains software for a specific set of users, it is called custom software development. Unlike standard software, customized software caters to a narrowly defined set of requirements. For example, if a bank gets an online banking app designed to cater to its customers and staff, it will be called custom software development. In modern terms, it is also known as bespoke software. 
What are the types of custom software development? 
There are four main categories of custom software development.
Mobile application development: 
A customized mobile app is essential for providing a personalized and satisfactory user experience. Big or small, these days, most businesses are getting their personalized app developed. These mobile apps offer the below-mentioned benefits:
Enhanced productivity due to seamless collaboration and integration 

Improved business monitoring

Increased RoI

Hassle-free upscaling 

Enhanced cyber security

Improved communication
Ecommerce Software Development
Ecommerce is growing at a meteoric scale, and it is going to be a success clincher in the coming times. Custom e-commerce software development helps businesses address growing customer demands and deal with a multitude of challenges of the e-commerce industry. Here are some of the most significant benefits of customized e-commerce software. 
Defined business processes 

Seamless integration with other business systems 

Improved scalability

Competitive advantage
SaaS Development
Software as a Service (SaaS) is a fast-growing IT sector that provides access to online applications without costly hardware management. SaaS offers multiple benefits to clients, such as- 
Reduction in upfront costs

Scalable solutions

Enhanced cyber security

Assured backup and data recovery 
Custom Product
If the business aims to generate revenue from the product, monetize it or use it for strategizing, designing, maintenance, support and expansion, then the client can get the software developed as per niche requirements. 
Here are some examples of custom products: 
Mobile applications

SaaS-based applications

White label software

Web-based software
When should you consider investing in custom software development?
Before approaching a custom software development company USA, you should ask yourself a couple of questions. 
Do I want to open up a new sales channel? 
If you are targeting to open a new sales channel, custom software can help you in several innovative and effective ways. This software can send push notifications to your target audience and share information regarding special offers, sales and promotions. It is an excellent way of getting visibility. 
How will it help boost sales and profits? 
It will enable you to interact with your target audience directly. For example, if you have a special offer, you can directly convey it to your target audience via a notification. You can also send them a link to purchase products online. Not only this, you can nudge them to visit your nearest store by sending them directions. You can utilize customized software to boost sales and profits in multiple ways.
How will it help me expand my customer base? 
Custom software helps you build a loyal and solid customer base and also expand your existing customer base. In addition, you can explore new geographical markets with custom software. Finally, the software can work as an incredible promotional tool. Customers tend to share app links with their friends and families if they like the products. Thus, it can help grow business multi-fold. All you have to do is to update the latest products and information on the tool. 
I don't sell products; do I still need custom software? 
Ecommerce and apps are just a tiny part of custom software development. You can develop software to optimize business processes, streamline processes, and increase productivity. It can also help automate monotonous and error-prone tasks. For example, CRM, accounting, and order processing systems can be optimized with custom software.
Several industries have started adapting to custom software solutions to achieve full-throttle growth. However, it is more popular in the below-mentioned industries. 
Healthcare
Unlike others, healthcare is a complex industry involving many stakeholders. The sector deals with sensitive, region-specific data, rules and regulations. Besides, there are several branches of the healthcare sector, such as health education, cosmetology, beauty and care, and wellness, to count a few. Therefore, tailor-made software is in high demand in the healthcare industry to cater to its unique and regulated needs.
Fintech
The fintech industry has a huge responsibility to protect clients' financial data. Besides, they have to facilitate convenient payments with a couple of clicks. For the fintech industry, cyber security is paramount, and it can build or break their reputation in the industry. Therefore, fintech companies prefer developing custom apps to create a reliable platform. Such applications also help bring transparency across processes.
Entertainment
The entertainment industry is facing cutthroat competition due to the increasing popularity of streaming platforms. Moreover, these days audience prefers accessing content with a single click. Therefore, entertainment companies must build a robust app to cater to the audience's varied demands with an attractive and intuitive user interface.
Real Estate
Virtual Reality and Augmented Reality (AR/VR) technologies have emerged as game-changers in the real estate sector. Real estate companies are unleashing the power of technology to keep their clients happy and optimize the building process. These days the process of selling, purchasing or renting is mostly happening online. Custom software can provide personalized experiences to clients. Besides using this software, real estate companies can streamline their internal processes and enhance clients' experience.
Conclusion
These are just a few examples of industries wherein it has become imperative to use technology to survive the cutthroat competition. Industries at large will have to adapt to custom software development in the coming times to form a business strategy, connect with the target audience more impactfully and make informed decisions. So, it is time you think about developing tailor-made software to augment your business growth.
---
Mayur is working as a Practice Development Manager with SATTRIX software since 2018. Having 15 years of technical management experience in software development and delivery. He likes to explore and experience new technologies.
--- ---
Related Articles