Customers Are The Reason You're In Business
Loyalty-focused and employee-centric companies are leveraging teams to put customers first.
Loyalty-Focused and Employee-Centric Companies are Leveraging Teams To Put Customers First.
Skimming through the 2020 Access Development Report on Customer Engagement & Loyalty Stats, I found many areas that businesses felt most strongly about connected to back to communications.
75% of consumers expect a consistent experience wherever they engage with a brand regardless of the channel (website, social media, mobile, in-person), Salesforce
Delivering a consistent experience requires deep customer knowledge and well designed touchpoints from contact to purchase, requiring a strong communications plan and engaged employees.
95% of companies mention they engage with their customers through their website, London Research
Whether virtual or in-person, it's the communication leveraged by a company's team that keep and acquire new clients. Those relationships matter.
76% of executives say improving customer experience is a high or critical priority, Twilio
Without a plan to align everyone in the company behind strategic brand narratives a company will be hard pressed to improve customer experience.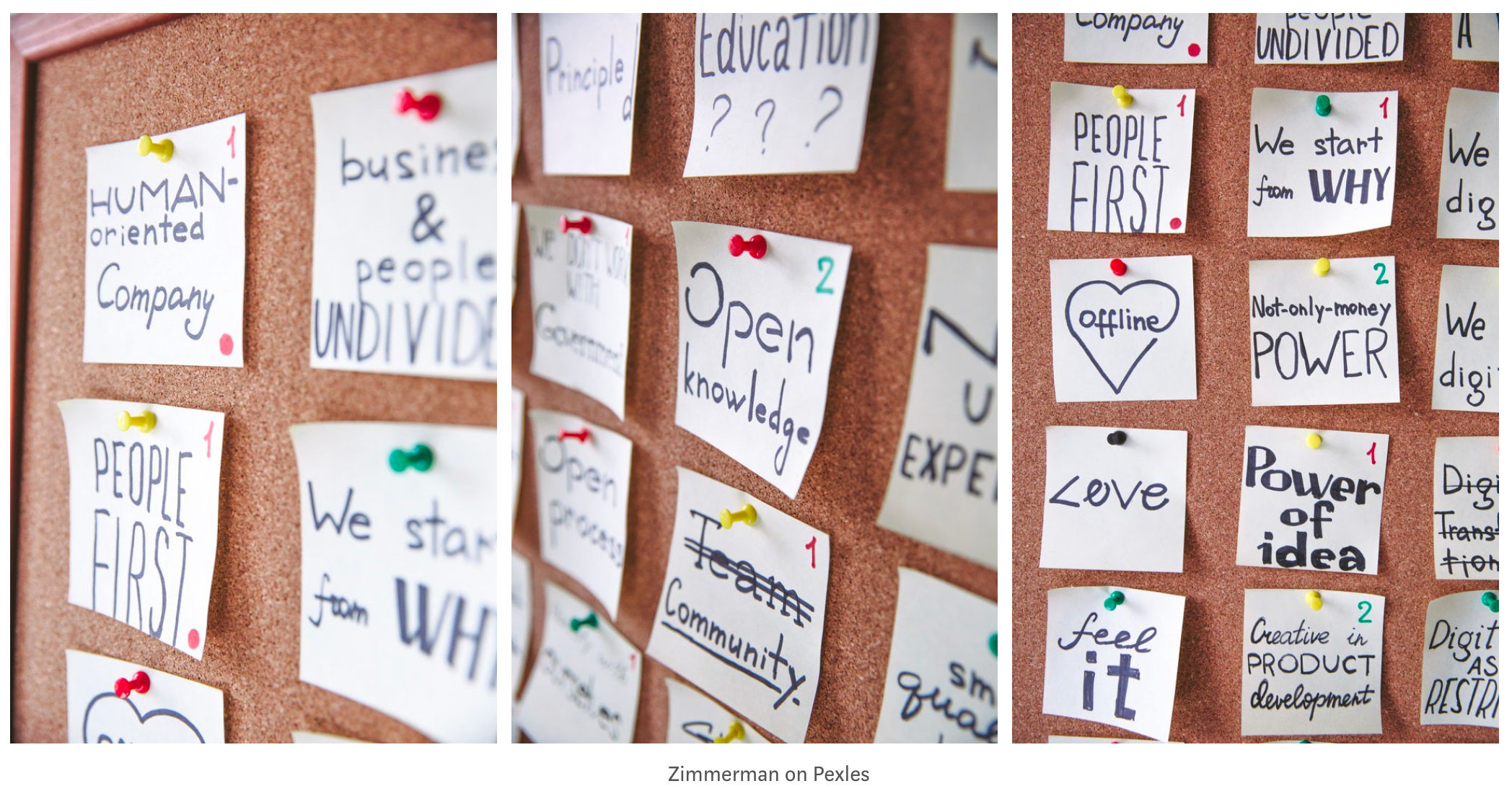 Companies that believe they exist to maximize shareholder value miss a significant competitive advantage over loyalty-focused and employee-centric businesses.
These are businesses that prioritize customer relationships, not just to acquire new customers, but to increase the value of existing customers. And they are businesses that support their frontline employees in a way that makes them true brand ambassadors.
In Steve Denning's Forbes article The Origin Of The World's Dumbest Idea': Milton Friedman, he points out the ridiculousness of executives conducting business per shareholder desires, which is generally the short-term idea that they make as much money as possible, as quickly as possible.
That short-sighted approach doesn't include the needs or wants of employees nor any customer data.
The Problem
The problem centers around three parts. One, how well companies know customer and client needs and wants, where to reach them, and how to measure their value.
In the February 2020 Business Harvard Review article Over Time, The Market Will Demand This Information, Jack Brennan, Vanguard Chairman Emeritus states that a customer-base portfolio is a critical part of what private equity firms are looking for during due diligence.
If you don't know the nature of your customer base, how you acquire them and lose them, and which ones are high-value, you'll find yourself at a loss.
How well a company develops its employees, leaders, and client-facing partners is an indication of strong or weak communication strategies, which will add value to the customer-base portfolio or not.
INC.com introduces the concept of the "service-profit chain" in the article, Why the Most Successful Companies Don't Put Customers First — They let their people do it, by David Burkus.
Burkus explains the connection between loyalty through customer satisfaction, stimulated by a high perception of value. Then, reaching the perception of value through employee satisfaction, because when employees are happy, they are more productive.
Suppose you drill down into the data and the links between communications and employees being the springboard to increasing customers and high-value customer segments.
You'll realize it requires companies to integrate more human resources, marketing, design thinking, user experience, and creative media teams.
Solutions
Utilize internal/external communication services from acquisition to conversion. (Give comms a seat at every table.) Persuade resistant leadership by building in ways to prove return on the investment (ROI) showing the value comms bring exceeds investment in their time and skills.
Technology Tip: "Net Promoter Score®, or NPS®, measures customer experience and predicts business growth." — netpromoter.com. Tools like this are part of the core metrics used to define a company's customer experience performance.
2. Measure the types of clients you're trending toward across all company touchpoints to shape user experience projects. Are we on the pulse of client wants and needs? Do we understand them? Can we put ourselves in their shoes? If we can't, why will they buy from us? How long will they stay? And how will this increase or decrease the value of our client-base portfolio and stakeholder shares?
Technology Tip: Google Analytics or Hootsuite can help brands streamline data collection and analysis, providing visual proof of marketing and communication success.
The Payoff
Companies that focus on nurturing and training their employees have lower turnover rates and more brand ambassadors.
This creates a direct link to the inside knowledge of how customers expect businesses to adapt services and technology over time, reducing delays in product launches and the direct-referral business, which typically results in the highest returns.
Companies can also achieve a competitive advantage over the competition by understanding its customer-base portfolio.
When you value internal and external communications, because you can see how it intersects with all other aspects of an operation, a project, or a process, you start to realize that a brand or business is a solution to customer wants and needs, and it survives because of the people behind it. Customers are the reason you're in business, and employees are how you stay in business.
---
--- ---
Related Articles