Dark Patterns in UX (and how to avoid them)
Keep The User, Well, Using
Last year Google made a subtle but meaningful change to their Google Search UI that makes ads a lot less noticeable. As you can see above, pretty much the only difference between an ad and an organic search result (read: a search result that someone didn't pay to show you) is the small, tiny, unnoticeable icon on the left.
This is not a coincidence. Google, a company which derives its revenue primarily from ads, has discovered that ads get higher engagement when users aren't as likely to see them as ads.
Legal? Perfectly. Ethical? Questionably.
What Google (and many other companies) have done is known as a dark pattern. Defined by darkpatterns.org…
Dark Patterns are tricks used in websites and apps that make you do things that you didn't mean to, like buying or signing up for something.
You know you've seen them. Digital behaviors that frustrate you aren't always faulty features. Sometimes they're 100% intentional.
The Google ad example above is a good bait-and-switch, but there are many more.
Here are a few examples, and how to avoid them.
Keep The User, Well, Using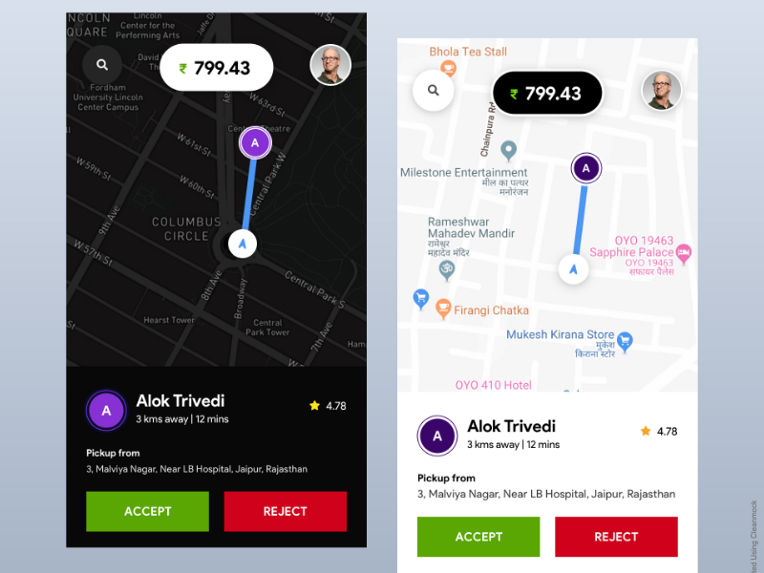 Certain apps benefit from the user continuing to use them for long periods of time.
Gaming apps are a perfect example, and make sense — the more hours you put in, the more revenue they receive from ads and micro-transactions.
Some apps, like Uber's app for drivers, also benefit from users staying online. In Uber's case, if drivers stay online, the time it takes for riders to be picked up decreases. It's a classic network effect. The more drivers they have on the app, the better the experience is for the riders.
Here Uber demonstrates a dark pattern by keeping drivers in the app in subtle ways. As seen in the screenshot above, the Uber driver app has the ability to accept new rides before the current ride is canceled.
This means the driver has to make a decision while driving — "Do I accept or decline this next ride?" Placing this decision in the context of the situation inevitably makes the driver more likely to continue driving. "One more ride" becomes ten more. Great for Uber, bad for decision-making.
If you're looking for a simple example, infinite scroll is the oldest trick in the book.
How to avoid this:
Pay attention to screen time in an app. If it's high, and not intentional, you're likely falling prey to some pattern that's keeping you there.
Misleading Promo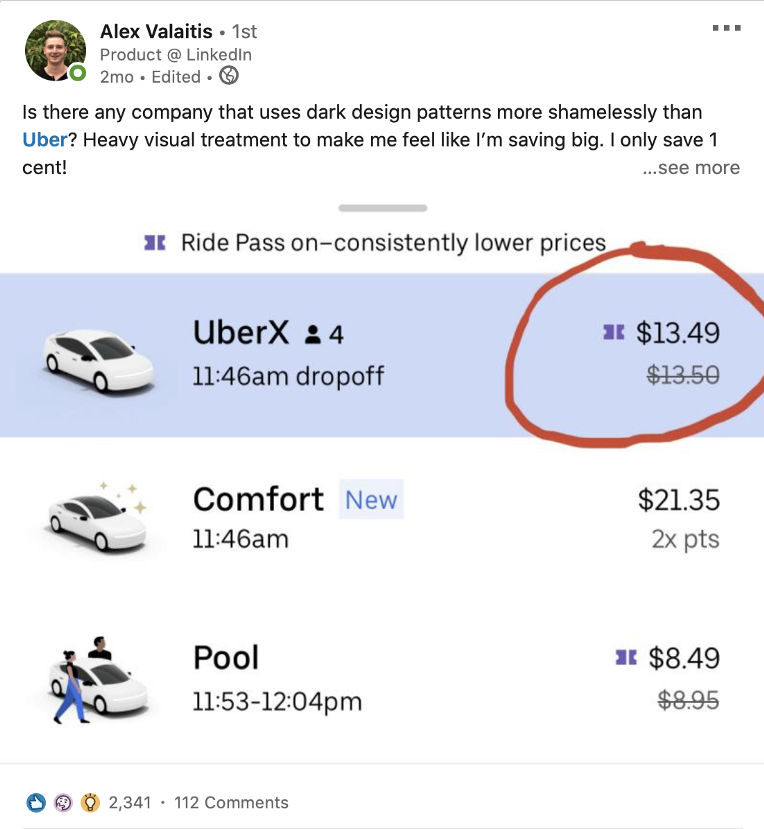 One reason J. Crew is a failing company is it pumps up prices right before a sale and then discounts them, making the discount appear huge but the final price remaining almost the same as before.
This dark pattern around pricing — using sales and promotions to lead a customer to believe they're getting a better deal than they actually are — is not new. It is, of course, unethical.
Take the screenshot above. It's technically a promo, but the price being marked off makes it seem like it's a much bigger discount than it actually is. A fake big discount that might, say, incentivize a user to request an Uber over a Lyft?
How to avoid this:
Look past the promo. Do the calculations and find out what the actual savings are. THEN decide if it's a good deal.
Make It Hard To Leave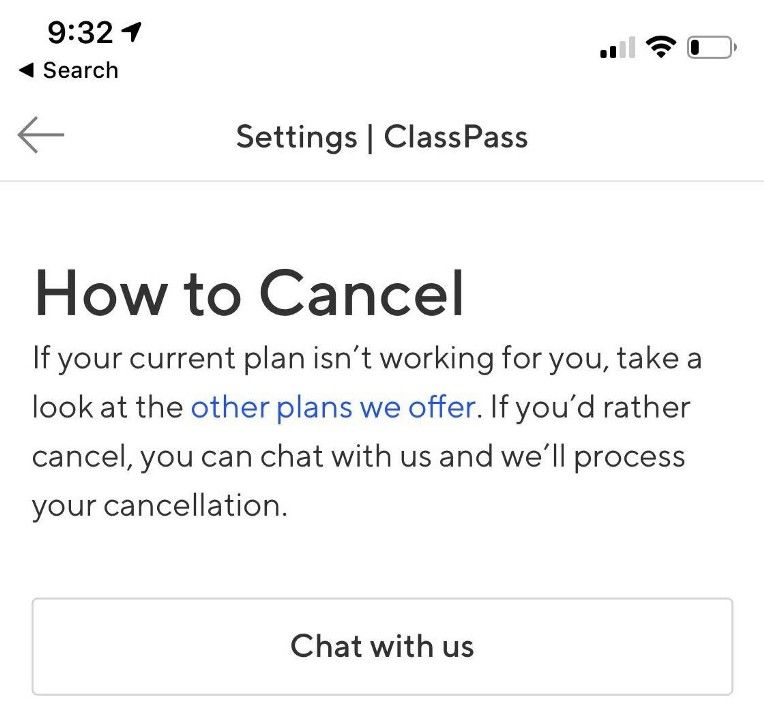 The simplest example of this is emails. Scroll all the way to the bottom in tiny print to find the unsubscribe button.
Above, ClassPass is an egregious offender. It's easy to sign up for a trial, but cancelling requires a chat with a representative. A chat that will surely give them time to give you more credits in exchange for reconsidering that cancellation.
One-click email unsubscribe was a piece of government legislation that worked spectacularly, requiring all companies that sent emails to add an easy-unsubscribe option .Still, some companies skirt around this, as you can see below.

I clicked "unsubscribe" at the bottom of this newsletter, and it brought me to this page that again forces me to choose preferences. (Regular was auto-selected.)
How to avoid this:
Be careful with your information when subscribing (I use GMail's spam filter as well as a separate spam email account.) Additionally, when it's hard to unsubscribe, don't give up. If you decide it's too difficult, that's another data point for the company that tells them the dark pattern works.
It's not your fault that an app makes it difficult to leave.
Taking control of how you use apps — and controlling how they use you — can save you from not only headache, but financial trickery that happens when apps use patterns to deceive you. It's a valuable skill to learn.
---
Created by
Jameson Zaballos
--- ---
Related Articles