DATA DEMOCRATIZATION |All That There Is
Where people will win in the next five years is by finding the signal in the noise. That is seeking that tiny insight in a chunk of raw data. Analytics should point to the insights you can't find otherwise or wouldn't have thought to look for in the first place."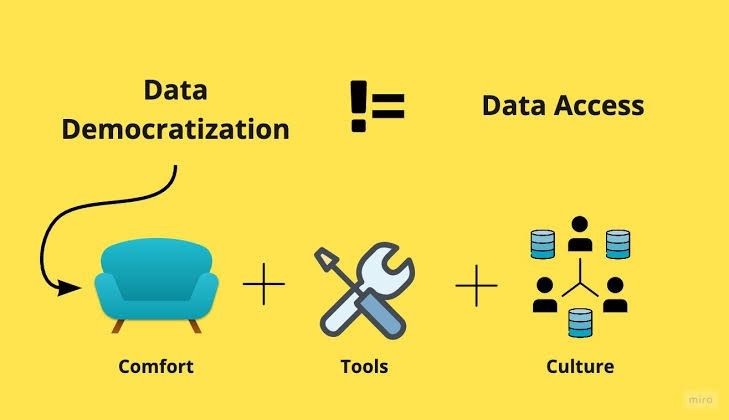 ---
Introduction
Every business is made up of data from every angle. Companies have woken up to the importance of digital data in their business, as well as the new business opportunities that data gathering and analytics present. There is pressure to use insights and findings generated from these data to improve business performance. As a result of this incredible amount of data present in the business world and the need to process data with new tech that helps non-technical people make sense of the data, there is desire and demand for data democratization.
---
What Data Democratization is:
Data democratization means that everybody has access to data and that there are no barriers that create a block at the gateway to the data. It is the process of enabling every person in an organization to gain access to data and work with data irrespective of his/her technical background. In other words, I do not necessarily need to be a data scientist or analyst to gain access to data on my work place.
Sounds cool right? 👌👌
We can all agree that a few years back, organizational data was handled specially by the IT department as they were keen with the knowledge required to make meaning out of data, but things have changed with the emergence of technologies capable of making data shareable and interpretable for non-data analysts. Data democratization allows data to pass safely from the hands of a few analysts into the hands of the masses within a company thus giving the ability to everyone to make meaning out of data. The goal is to have anybody use data at any time to make decisions with no barriers to access or understanding.
---
Importance of Data Democratization
Making data accessible creates a way for people to understand the data so that they can use it to accelerate decision-making and reveal opportunities available for an organization per time .
Data democratization advocates believe it's essential to circulate information across all working teams to achieve a competitive advantage. The more people with diverse expertise have the ability to access the data easily and quickly, the more likely it becomes for the organization to identify and take action on critical business insights. There are many professionals who believe data democratization is a game changer. When you allow data
access to any tier of your company, it empowers individuals at all levels of management to take ownership and responsibility to use the data in their decision making.
With data-driven decisions, companies can make confident decisions, be it for developing marketing strategies or making infrastructural changes, based on the generated insights. It can also help businesses to become more proactive as performance tracking will increase.
Aside from the fact that data democratization fosters good decision making, it helps to bridge the gap between data analysts and the other employees.
Demand for data scientists is much higher than their availability, therefore it is wise to get other employees familiarized with data analysis.
---
Implementing Data Democratization
The following should be considered as prerequisite to Data Democratization...
● Data Source – Where is data coming From?
Creating, or consulting, a map of data sources is an important first step on the road to data democratization. Not all sources are created equally and knowing where data is coming from will help a firm to monitor and maintain quality and reliable data with integrity of purpose and realism.
● Data Accounting – What are we Collecting?
Once you know where data is coming from, there's a need to understand what kind of data is generated from those sources. The goal you want to achieve determines the kind of data you seek. Every data has independence of purpose, and must be used accordingly. You're likely collecting a combination of contact data, response metrics, intelligence elements and more used to inform any number of downstream activities.
● Data Silo Depository or warehouse – Where is it Stored?
Once the right data is collected, the next factor to put in place is where to store them and how to make them accessible to those concerned. In some cases, data is generated and housed within the same system, while in other situations, data will be created and stored in one or more places due to the nature/purpose of the data or integrations that enable data sharing between systems, e.g., where a CRM is integrated with a Marketing Automation Platform (MAP).
Sometimes, there is a need to create a framework which will allow non-technical members of the organization to gain access to the data in the directory.
● Data Control – How do we Control It?
The right data governance strategy will define how data is accessed and treated within the context of your democratization and extended business objectives.
While the goal is spreading out access to data collected by your business for the benefit of the organization, the data privacy, ethical and other risk related considerations of data democratization cannot be ignored, especially in a business environment where more and more employees are remotely accessing data containing Personally Identifiable Information (PII), some of which may be considered 'sensitive'.
After all, any good democracy comes with built-in checks and balances…
Proper safeguards within technology and processes, levels of encryption as data is stored and transferred, as well as employee guidelines and training are a must.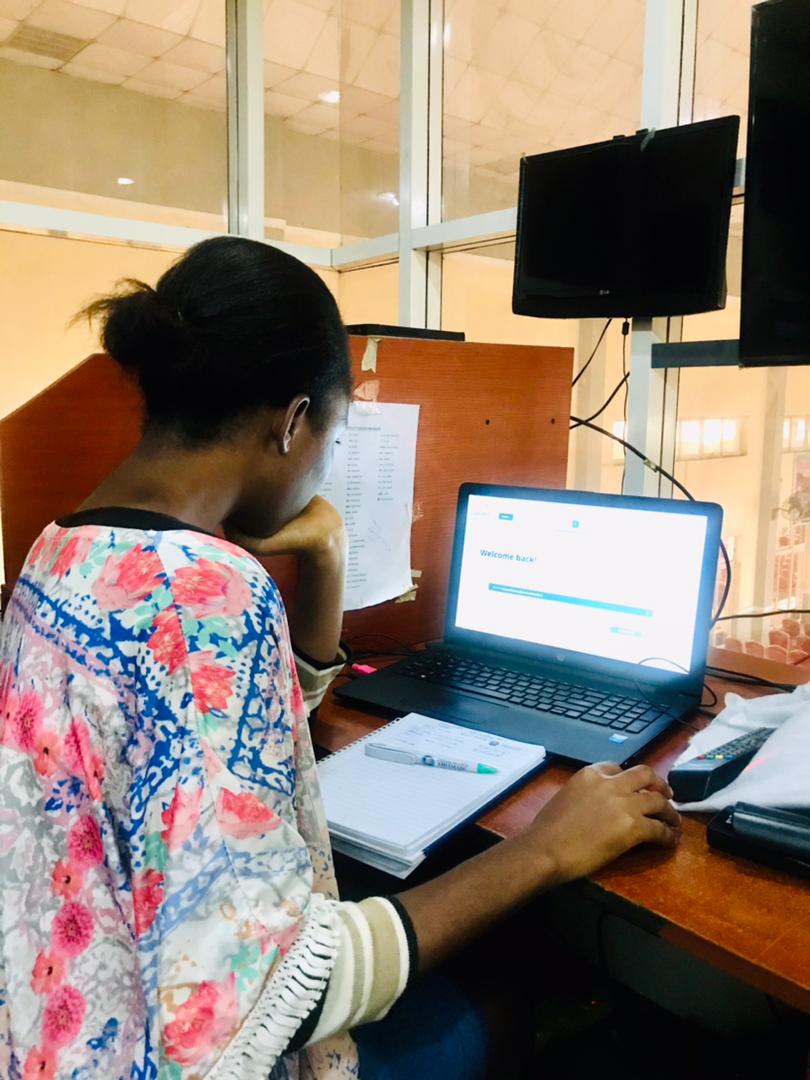 ---
● Data Management – What Maintains It?
To achieve those aforementioned data governance objectives, you'll need to implement effective data management frameworks, tools and processes which may involve building maintenance mechanisms to that effect.
● Data Accessibility – How to Expand Ownership?
Providing specific users access to the data they need within an interface they can actually use is the most visible and likely coveted data democratization benefit.
This might entail building a master data warehouse connected to some or all of the systems and sources of relevant data.
In most cases no code, low code, NoSQL platforms are deployed to expand data ownership and equally encourage non-tech users within the business beyond the IT department.
These systems will naturally allow more employees to gain accountability and responsibility over the data they hold, making implementation of the governance principles more feasible.
---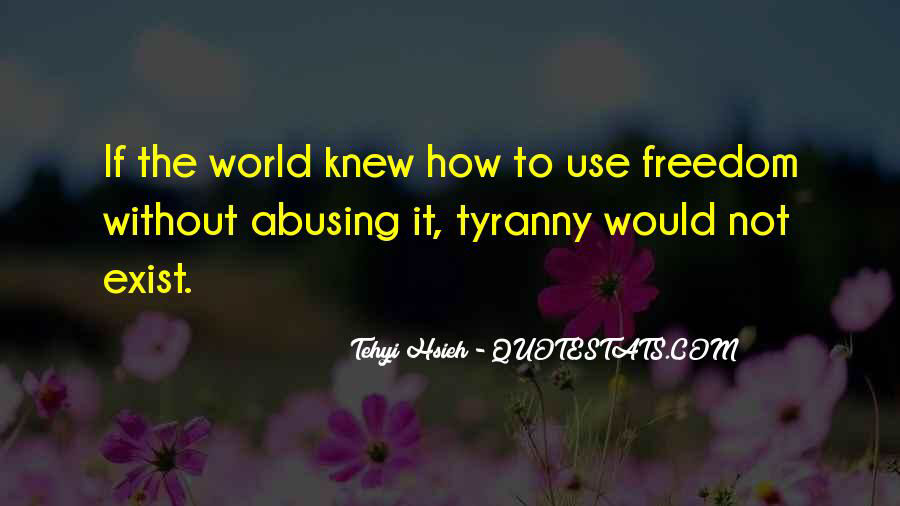 There's a popular saying that "where there's no law, abuse is inevitable "
Making data accessible to everybody is good but there might be abuse of usage.
There is still concern by some organizations that misinterpretation of the data by non-technical employees could occur and these employees would then make bad decisions based on their bad interpretation of the data.
In addition to the abuse of usage, the more users have access to the data, the bigger the data security risk and the more challenges to maintaining the data integrity.
Again, some data still exists in silos; although there has been a great improvement in recent years, this reality can still make it difficult for people in different departments to access data and view it. Another concern about data democratization is a duplication of effort across different teams that could be costlier than a centralized analysis group.
---
Technology That Drives Data Democratization
● Data virtualization software: Data virtualization software retrieves and manipulates data without knowing the technical details about it. This helps avoid the issue of needing to clean up inconsistencies in data or different file formats.
● Data federation software: This software uses metadata to aggregate data from a variety of sources into a virtual database.
● Cloud storage: One of the ways organizations who are avoiding the data silos and those that prevented data democratization in the past is by using cloud storage as a central location to store data. Database management security features encrypt or mask data to heighten security.
The way forward
In the Information Age, as we are in today, the power of data cannot be downplayed. When things happen in a good or bad sense and the right people are proactively informed, those people can dig into and understand those anomalies and be proactively informed.
Where people will win in the next five years is by finding the signal in the noise. That is seeking that tiny insight in a chunk of raw data. Analytics should point to the insights you can't find otherwise or wouldn't have thought to look for in the first place."
Data democratization will catapult companies to new heights of performance, if done right.
---
Passionate Black Woman in Tech, Solving problems in the Data pace. Advocating for women in STEM. Chemical engineer. Data Analyst. I believe everything is possible.
--- ---
Related Articles