The Day I Was Fired From My Last Job & Today We Have Team Of 5000 Members - Aditya Goel
Annual post About The Day I Was Fired From My Last Job & Today We Have Team Of 5000 Members
---
Aditya Goel
3 months ago
|
2 min read
---
Six years to one of the most important and most difficult days of my life. 8th December 2016 I got fired from my last job. There was not much build up, and I definitely had no other plans. For someone who was working 12-14 hours a day, investing in building myself up for a long term corporate career. I had a cushion of a few months of salary and that bought me some time. Next 20 days, till 1st of January was the most cathartic experience of my life.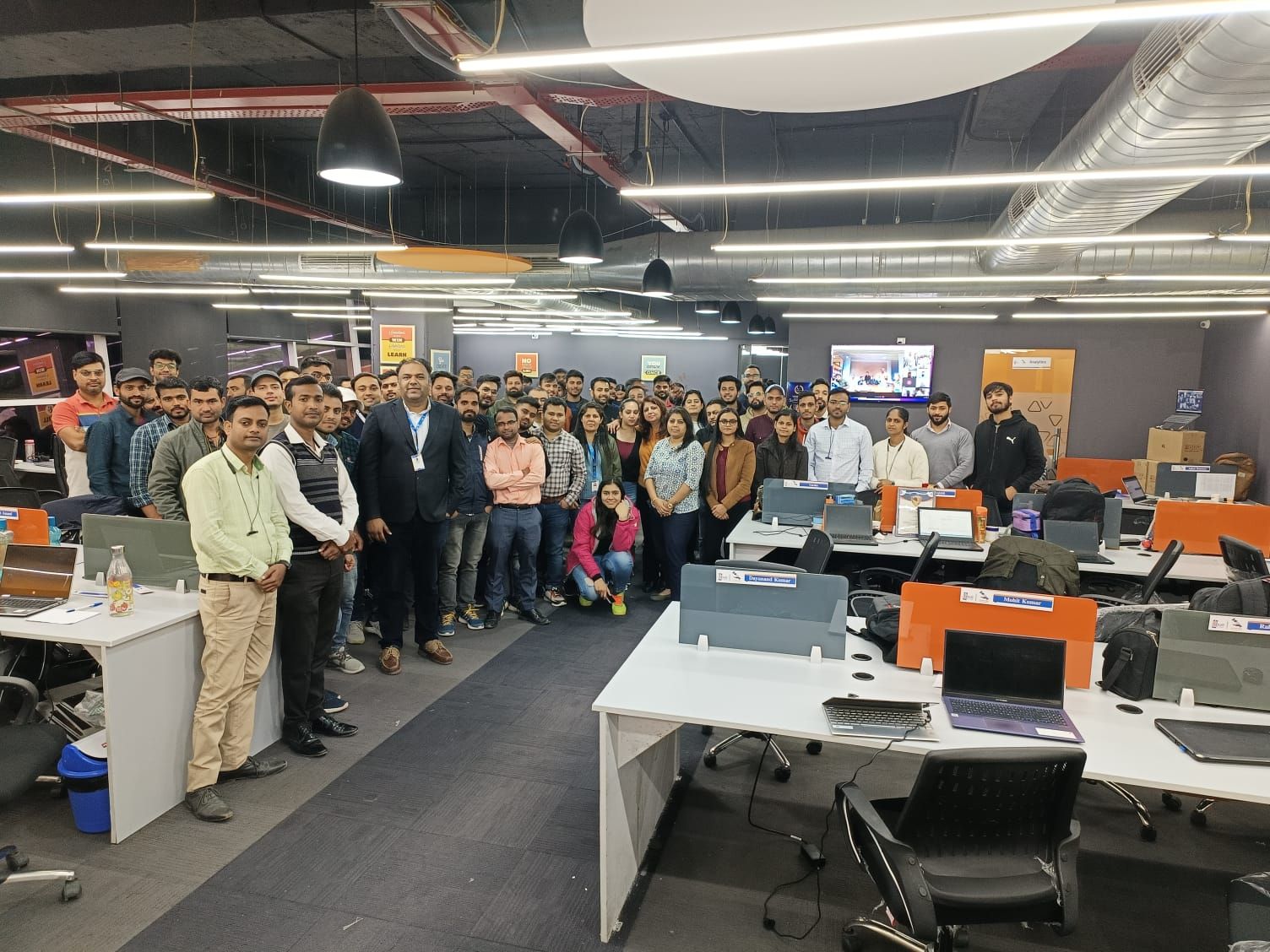 I had nowhere to go, so ended up going to chaayos everyday to spend a few hours. Most of that time was spent on applying for jobs, some of it reading "The Shoe Dog", the story of Nike, still my favourite book, and finally some of that time working on love in store, then called " what's in store ". It took me these 20 days to figure what I wanted to do. I took up a co work space and started working on loveinstore from 1st Jan 2017. Will definitely talk more about my experience of last 6 years of loveinstore on 1st Jan.
Somethings I wish to share about that experience.
1. Getting fired is a reality of corporate work today. Could happen to anyone. With or without good reason. Every job is not for everyone. Things don't fit sometimes. Covid and the recent mass layoffs are testament to this. You need to be prepped. Mentally and financially.
2. Family stands by. My now wife, and then partner for 8 years, and my parents. Nothing will ever beat the help and support i had.
3. People do look at you differently when they think you failed. There were friends who didn't share my resumes. Search consultants who called me weekly for roles disappearing on hearing I got fired. It is very important to build your own personal network. It compounds over years. Special mention to my now co-founder, friend and confidante, Nishit Sood, who a complete stranger then, was willing to take a leap of faith with someone who failed the corporate ladder recently, and trying out something crazy.
4. Your own potential may be limited by your own past achievements. Top business school, high paying job, great colleagues and a largely standard career track. It never gave me a reason to start up. I always wanted to. But didn't have a reason to.
5. & finally the most important learning I had. I became very aware of the privilege I came from. I grew up in a large city, went to a good school, had the privilege of my parents paying for my education as well. The realization told me that if after all this, Can i Create a 100 Jobs?
Those 20 days made me live out my dream. Love In Store & Account Mein will this year touch INR 300 crore+ in revenue, Have 55+ FMCG Alcobev FMCD FMEG clients, has 5000+ full time people (FOS) and 200+ core team members across our Gurgaon HQ and Offices in 7 other metros. But when I look back, it was this day and these 20 days that changed my life.
Don't let setbacks be end of story. Probably your story hasn't started yet.
---
Aditya Goel is the Co-Founder of Love in Store & Account Mein, two of India's leading B2B services businesses set up in the year 2017. Love in Store now employs close to 5,000 people and has been built into the most formidable FMCG/Consumer services company in the country. Aditya was born on 21st January 1990 in New Delhi. Post working in the FMCG industry for a few years, he started these companies post getting fired from his last job. Apart from building a formidable business, Aditya has been the recipient of several business awards and speaks on forums on Entrepreneurship and FMCG. He is also engaged at leading business schools like his alma mater IIFT, IIM K, IIM S, IMI, SPJIMR for events and classes as a visiting faculty. Early life & Education - Aditya was born in New Delhi to Dr Neeta Goel and Arun Kumar Goel in January 1990. His father had his own entrepreneurial manufacturing venture since 1985 which wrapped up business by 2007.
--- ---
Related Articles