How to Develop a Medical Staff Scheduling System
Scheduling is an integral function for any healthcare establishment.The challenges are numerous, but there's a way to face them! With medical staff scheduling software. Learn how to build medical staff scheduling software for you needs.
Optimally distributing your staff's work time is an important factor for your clinic's success. But the problem is that you're probably spending more hours optimizing your schedules than you care to admit. Indeed, medical staff scheduling is time-consuming and chaotic. Managing piles of calendars, spreadsheets, timetables, and time off requests, assigning employees to shifts at one or multiple locations, and keeping up with constantly changing schedules all take a big bite out of an administrator's time and cause headaches.
Employee scheduling shouldn't be that complicated. And there is a way out! — medical staff scheduling software. Scheduling software allows clinics to reduce the time spent creating work schedules, cuts costs on overtime shifts, and offers care providers a seamless experience.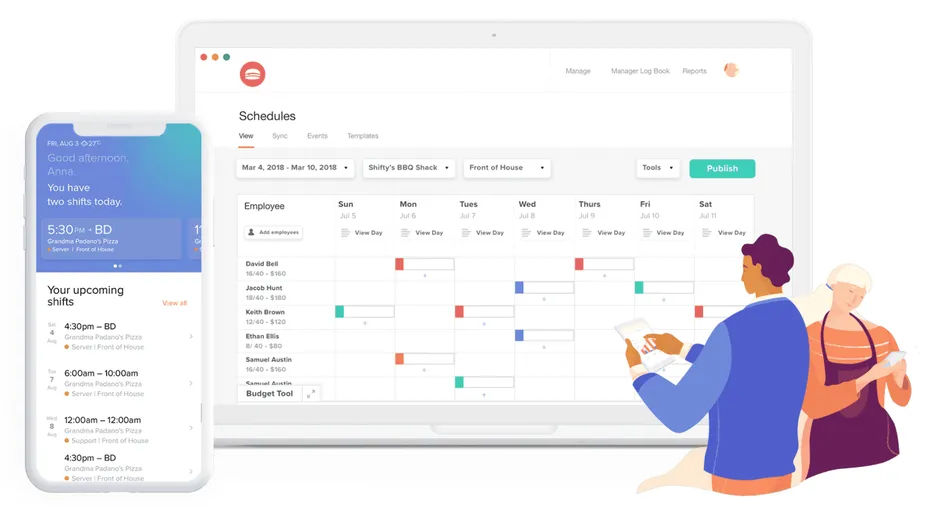 SOURCE: WISETAIL.COM
Employee scheduling softwareis a big step for your clinic. Should you go with an off-the-shelf solution orcreate a scheduling appfrom scratch? What features are important inhospital scheduling software?And what benefits does this type of technology bring to your healthcare business? These are the most crucial questions to answer before you start to use a scheduling system. We're here to help you answer them. But before we go deep into must-have features and the off-the-shelf solutions versus custom development debate, we'll take a moment to understand whathealthcare staff schedulingissues managers regularly encounter.
Common employee scheduling problems in healthcare
Research into shift scheduling challenges by TSheets shows that more than half of employees spend at least two hours each week building the shift schedule. Meanwhile, 8% of employees say they spend four hours on this each week and 9% spend five hours. Some employees say they've spent up to 12 hours a week designing schedules. Why is scheduling so time-consuming? Health services managers are spending a lot of time building schedules because they face quite a lot of staffing challenges. Let's get a bigger picture of what some of these challenges are.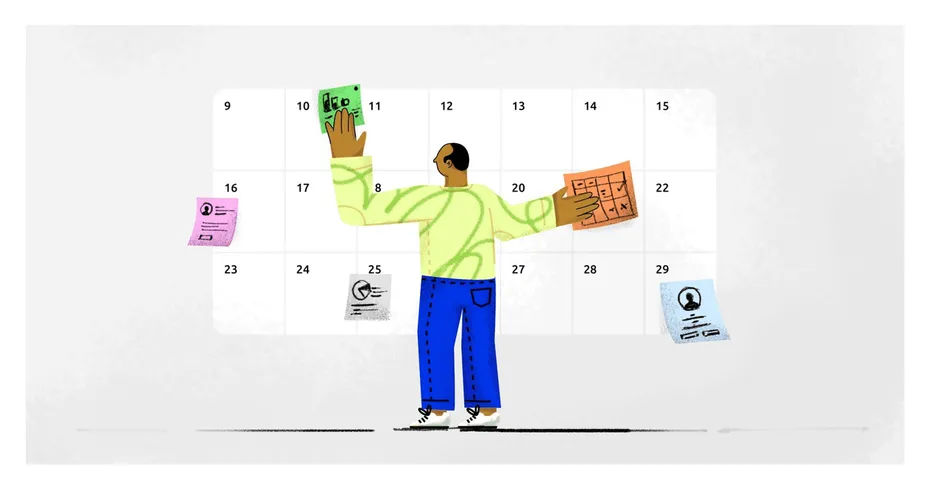 SOURCE: BLOG.HUBSTAFF.COM
Sudden changes
With spreadsheets, your employees need to call a manager every time they want to make changes to their work schedules, and the manager needs to make these changes by hand. This is not an easy or fast task. Plus, it often leads to errors.
No anywhere, anytime schedule access
It's quite a challenge for medical staff to access schedules. Staff members have to call a manager whenever they need to pick up a shift or communicate changes. Sometimes, they may even have to come to work on a day off to learn the schedule if calling is not an option.
Inadequate medical staffing
Keeping staffing ratios safe has long been an uphill fight in the healthcare sector. Often, there aren't enough nurses, physicians, and other healthcare providers to fill shifts. Staffing imbalances can lead to many negative outcomes including medication errors, patient dissatisfaction, and staff burnout.
Problems of accountability and visibility
When managing schedules manually, you can't have total control over what's going on at the moment and full visibility into your staff's availability. This poses a risk of overlapping shifts and unintended attendance and time violations since employees may not be aware of last-minute changes.
Time off requests go forgotten or overlooked
Emailing time off requests to a manager or writing them down on sticky notes is a formula for those requests being overlooked or forgotten. Not to mention the burden of handling leave and time off requests themselves.
Errors, errors, and more errors
Spreadsheets are vulnerable to errors. We'd even say spreadsheets demonstrate the lowest scheduling accuracy and can result in wrong data, cancellation mistakes, poor productivity, lost time, and missed shifts.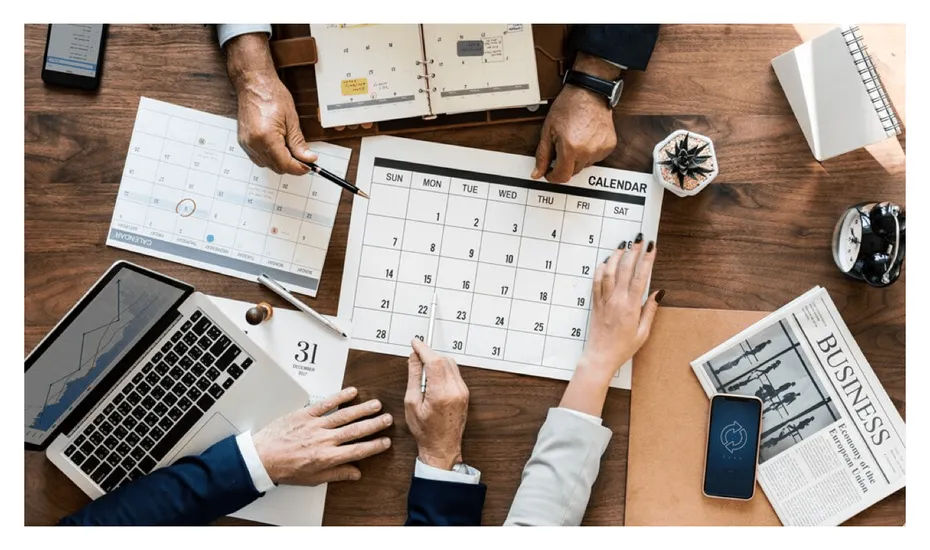 SOURCE: CONNECTEAM.COM
Healthcare staff scheduling software is a great solution for overcoming these scheduling challenges and creating optimized and accurate work schedules. Additionally, this type of software lets you:
Save labor hours

Get information regarding staffing needs

Provide employees with 24/7 schedule access

Reduce scheduling mishaps

Quickly adapt to sudden shift changes

Simplify time recording and accurately calculate employee pay

Manage time off requests effectively

Make better staffing decisions

Improve employee satisfaction
Build a custom staff scheduling system or use ready-made solutions?
Since there are lots of off-the-shelf healthcare staff scheduling systems on the market, you might be questioning whether it's worth developing a custom solution. To understand what's right for you, let's outline the core advantages and disadvantages of both approaches.
From scratch
If you require functionality to meet specific business needs, want a particular design to fit your brand, or need a product to scale and grow together with your business, we suggest considering custom development. Custom healthcare software development is a smart long-term investment that allows you to:
Increase your clinic's productivity and efficiency with software designed to meet your specific needs

Create a super secure scheduling platform from the start

Integrate with software you're already using

Build a system that can handle a heavy load

Add additional features in the future
With custom development, you own the system and can do anything you want with it.
Ready-made solutions
Custom software isn't always the best solution for every clinic. Some establishments are just too small, have limited budgets, and/or are good with features that exist in a ready-made solution. If this is you, we suggest you go with a third-party software provider.
To give you a bigger picture of ready-made hospital staff scheduling software, we've chosen three popular solutions ― Shift Admin, QGenda, and OnShift ― and compared them based on functionality, integrations, pricing, supported platforms, and success stories.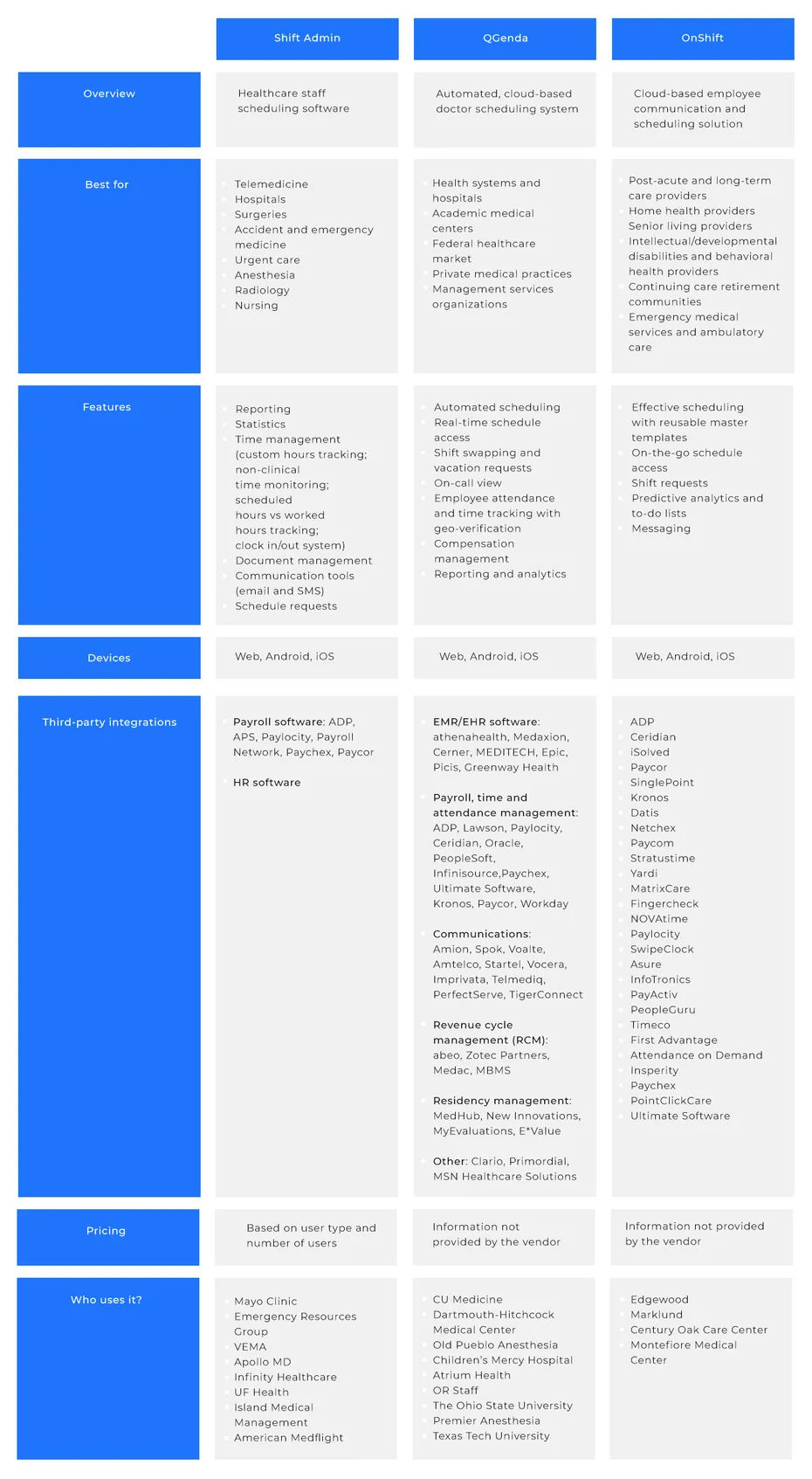 SOURCE: STEELKIWI.COM
Build or buy a staff scheduling system?
Build or buy? Check out some popular requirements for healthcare staff scheduling systems and find out whether a custom or ready-made software is best for you.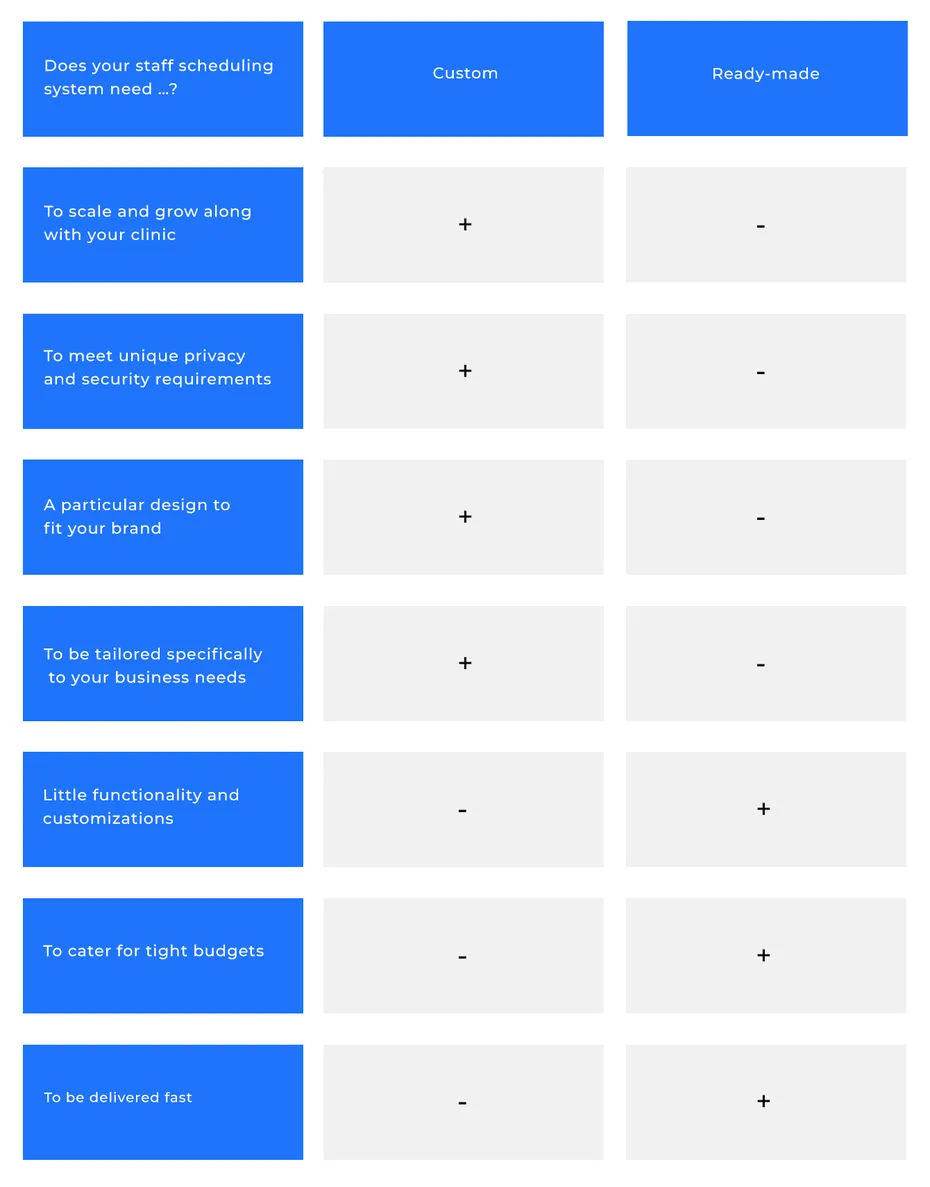 SOURCE: STEELKIWI.COM
Features of hospital scheduling software
There are several modules and features you should look for when developing your own hospital employee scheduling software or when assessing an existing solution.
Employee management
You should be able to access all schedule-related data such as a list of locations (if you own multiple), an employee database, and employee availability. This information will help you in building schedules and managing shifts across departments and locations.
Schedule management
This is the most crucial component of any employee shift scheduling software. Consider including the following functionality in this module:
Calendar view

Automated scheduling

Manual scheduling

Job scheduling

Multi-location employee scheduling
Shift management
Enable your staff to view and pick up open shifts, swap and trade shifts, check in and out, and access schedules in real time. Managers should be able to contact employees to fill openings. You can also allow your system to automatically assign tasks according to employees' positions, functions, and skills.
Time management
With a time management module, you'll be able to ensure accuracy in time and attendance records. Useful features here include:
Time and attendance tracking

Time sheets

Overtime tracking

Vacation and leave tracking

Time off request management

Alerts
Payroll tracking
Payrolls and schedules are directly connected. This is why it's important to include some financial features in a scheduling system such as:
Paid time off (PTO) tracking

Payroll export
In addition to this functionality, you may also want to include the following:
Real-time communication

Reminders

Third-party integrations

Reporting and analytics

Resource forecasting

Mobile app
Quality healthcare starts with smart staff scheduling!
Scheduling is an integral function for any health facility. Managing piles of calendars, spreadsheets, timetables, and time off requests and keeping up with constantly shifting schedules adds another layer of complexity to employee scheduling. However, there are healthcare scheduling tools that can help you out. Or you can develop your own nursing staff scheduling system that will specifically address your needs and be tailored to your particular clinical processes.
If you've decided to go with a custom medical scheduling system and you're looking for a reliable healthcare tech partner, contact us to consult on your project. Meanwhile, you can check out our custom healthcare development services.
---
A strong team of software engineers, designers, quality assurance specialists, and project managers
--- ---
Related Articles