Digital Marketing Helps New Businesses Stand Apart From the Rest
Digital marketing can be tough for veterans. Imagine what goes through the mind of a small-business owner who is still creating an online footprint.
Big or small, companies need strategies to bring in customers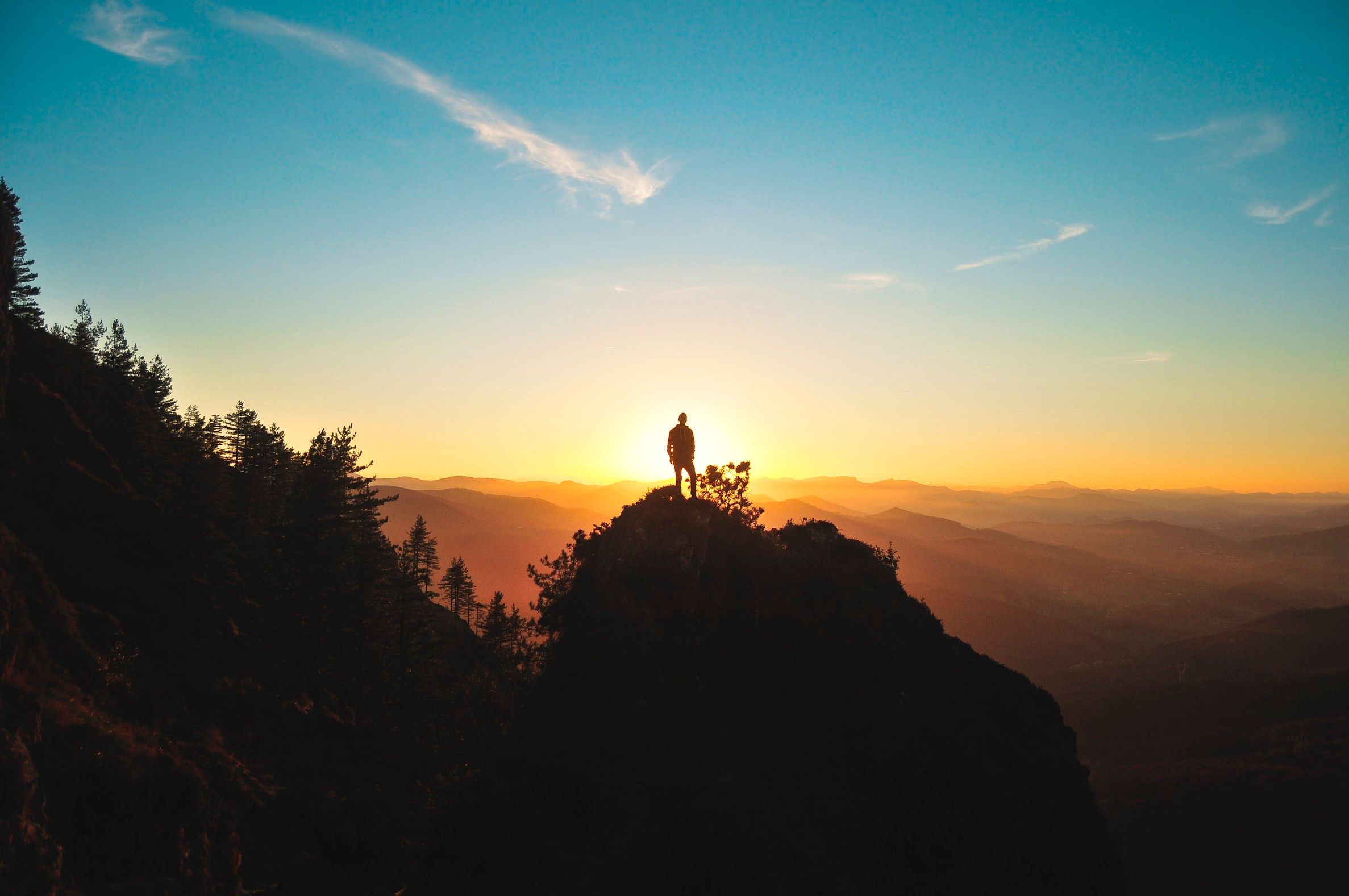 Digital marketing can be tough for veterans. Imagine what goes through the mind of a small-business owner still creating an online footprint.
Richard Reynolds finds himself pretty much in that place, thanks to an economy that blindsided him like so many other people trying to make a living.
For almost 30 years he worked in theater as a stagehand. Then he saw an opening to capitalize on his computer-programmer hobby and work for a company that won a large government contract.
How to make a good digital impression
Smart entrepreneurs know where their audience lives onlinemedium.datadriveninvestor.com
No sooner did he get there, the contract went away along with Reynolds' position.
"I spent months searching for another programming job," he said. "When the bank account was getting close to dry — and my savings were slowly being depleted — back into the theater business I went."
Not for long. Something came along that shut down all the theaters.
"I decided to build cabinets with my newly found free time," Reynolds said. "Then I started a soft-washing company to clean the exterior elements of a home. I spent hours upon hours researching the best way that I could provide this service.
"Two trailers later, I had the best equipment and the best eco-friendly hand-mixed cleaning formulas that money could buy," he said.
Reynolds was cleaning a home when the owner if his company provided any other services.
"What is it that you need?" he asked. "She said she had a deck that was falling away from the house and was in desperate need of repair."
Birth of a Company
From that, Access Reliable Home Services was born, soon stepping tentatively into digital marketing, which can be frustrating without a strategy.
"Successful digital marketing relies on consistently knowing 'What can my audience count on me for?' and then giving it to them over and over again," said Ivana Taylor. She owns DIYMarketers, "committed to helping small business owners get out of overwhelm."
Along with marketing, strategy and business consultant Iva Ignjatovic, Taylor talked with Reynolds about digital marketing strategies.
"Every business must have some level of digital marketing," Ignjatovic said. "Consumers first turn to their devices when they are looking for any business."
A little imagination triggers big rewards
Business owners should know key steps in digital marketingmedium.datadriveninvestor.com
In fact, Semrush has found that 89 percent of businesses rely on organic search as their most effective distribution channel.
One of the biggest small-business issues in the near future will be their interaction with customers — in person, online or a hybrid arrangement.
"It's so important to target and have an awesome offer that connects," Taylor said. "That's so much harder than people think.
"The biggest issue for small businesses in digital marketing is knowing where to focus your main efforts," she said. "I'm finding that you can't ignore personal real-life connections."
To help that along, DIYMarketers has an article, "5 Amazing AI Writing Software Tools to Write Faster."
"In 2021, businesses were settling into a new virtual model," Ignjatovic said. "Coming soon, they will look at integrating online and offline marketing."
This is a challenge for newcomers to the arena.
"I try to use my website to gather information from those who visit it," Reynolds said. "However, I am not having much success with people leaving their information."
Starting With Personal
While all of Ignjatovic's relationships are online, her best customers come from personal connections and conversations online and not "content."
"My best customers find me online," Taylor said. "I think it's because of having so much content."
Along those lines, Ascend2 research found that over the coming year, 45 percent of marketers plan to work on website optimization to improve their digital consumer experience.
"My biggest frustration with digital marketing is the constant innovation and change," Taylor said. "I find something that works and poof it's gone.
"One thing that never changes is focusing on your customer and building relationships," she said. "Digital marketing is really a tool or tactic to make those connections easier."
Brands Uneasy About Using Video Risk Losing Their Advantage
Many rewards await for those willing to switch on camerasmedium.datadriveninvestor.com
One such tactic is video. In fact, brands uneasy about using video risk losing their advantage.
"I see so many clients who simply don't understand digital marketing at all," Ignjatovic said. "It's hard to get help if you don't know what you want."
Experienced or novice, every business owner should have specific digital marketing goals.
"I am going to focus on building my website and building my presence on social media sites like Twitter and LinkedIn, keeping my fingers crossed," Reynolds said. "I would like to find a way to get those who visit my site to leave their information."
Meanwhile, he has tried discounts on services.
"That may not be as important as you think," Taylor said. "People are always looking for someone to do the kind of work you are doing. Focus on Google My Business and local Facebook groups.
"Think about creating a simple, irresistible offer," she said. "See what others are doing."
Tap Into Superpower
For her part, Taylor's digital marketing goal is to get the message out about focusing on your marketing superpower.
Ignjatovic's goal is to continue building relationships that lead to new clients.
Reynolds is feeling his way between using digital marketing to generate leads and build relationships.
"I lived in New York for many years, my favorite city in the world," he said. "It does have its drawbacks and a different attitude, which I completely understand."
Make Your Best Move When Everyone Else Rests
A 'slow season' is the best time to speed ahead of competitorsmedium.datadriveninvestor.com
Developing more personal contacts also challenges Taylor.
"I am very focused on building relationships with my audience," she said. "Would you believe I invite people to chat and no one takes me up on it?"
Another approach is building on already-existing contacts.
"Even though I'm not doing advertising, I am generating leads by engaging with people in my network," Ignjatovic said. "That starts on social media, then shifts to email and a meeting.
"I'm going to stick with what works — having conversations with my community," she said. "That often leads to referrals."
Taylor's tactics use the Superpower Quiz to teach people to focus their marketing.
"The idea is to help them do marketing that works with their strength and lets them choose wisely," she said.
One such choice is the timing of emails. Campaign Monitor found that messages sent on a Friday receive a higher open and click rate than those sent on other days of the week.
Paid efforts are also common parts of digital marketing strategies.
"Although I've helped clients with paid advertising, I've not done it for myself," Ignjatovic said. "I prefer to stay as a boutique consultancy."
Help Through Apps
Those who do choose the paid route could get an assist from apps that match their brand's needs.
"Paid advertising is always an option," Taylor said. "I consider it as a VIP pass to get in front of my ideal customer."
Digital marketing helps differentiate you from the competition or other alternatives.
"I do things the right way," Reynolds said. "This generally costs more, but I am more concerned about my client and the end result. I have to convince my client that the job will be done the right way.
"My customers — or any new customers — need to know they may be saving money in the short term, but it is costing them money in the long term," he said.
Digital charm brings benefits
Entrepreneurs expect marketing results in good times and badmedium.datadriveninvestor.com
Although not a Facebook fan, Reynolds might rethink that as an option for outreach.
"Digital marketing is a great way to show your audience who you are, what you're like and what people can count on you for," Taylor said.
Many people will not accept such propositions at face value.
"It is not easy," Ignjatovic said. "To use digital marketing to differentiate your business, you must really look for customers and your competition. Create in a way that your competition doesn't."
In addition, she advised building on thought leadership.
"Build a list," Taylor said. "Then build relationships with that list. Provide value.
"Focus on referrals," she said. "You might 'help' a friend with a deal — that's advertising — and they will refer you. This is the value of local Facebook groups."
About The Author
Jim Katzaman is a manager at Largo Financial Services and worked in public affairs for the Air Force and federal government. You can connect with him on Twitter, Facebook and LinkedIn.
---
Created by
James L Katzaman
Jim Katzaman is a charter member of the Tealfeed Creators' program, focusing on marketing and its benefits for companies and consumers. Connect with him on Twitter, Facebook and LinkedIn as well as subscribing here on Tealfeed.
--- ---
Related Articles