Digital Payment Industry in 2020s- in conversation with Karthik Raghupathy
Karthik Raghupathy, VP- Strategy at PhonePe, talks about the future of the digital payment industry
The number of people who use Digital Payment systems at least once a month has grown to 100 Million. (Source: ET)
That is what Digitalization has done to the world. It seems to be another era when cash used to be the medium of all our transactions. The payments industry has evolved, and so have the consumers. From swiping our debit and credit cards at the point of sale too depending on mobile wallets for our day-to-day transactions, we have gone cashless- quite literally.
Karthik Raghupathy, VP- Strategy & Business Development at PhonePe, talks about the future of the digital payment industry and also talks about what made him make a shift from Singapore to India!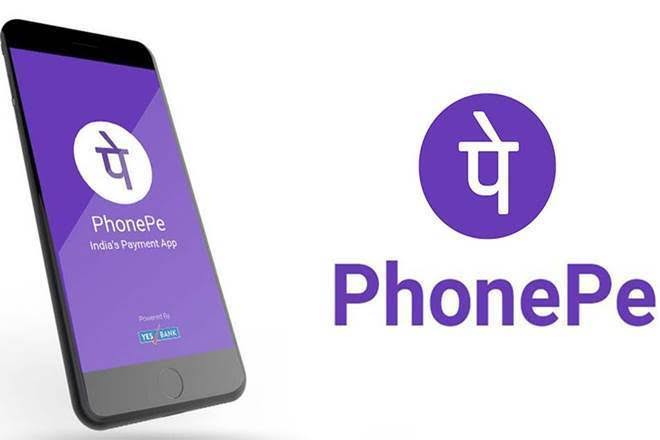 Q. How much has the tech industry evolved in India in the last decade?
The technology industry in India has evolved over the last decade at an unprecedented pace. From feature phones to smartphones, SMS to Whatsapp, on-premise data storage to Cloud, TV channels to OTT platforms, offline cash transactions to digital payments, the list of changes India has witnessed during the last decade is endless.
Alongside industries like retail, logistics, healthcare, and IT, the payments industry in India has also been an active participant in the dynamic technological shift. Payments industry participants have strategically reassessed their role within the new and dynamic retail ecosystem. Banks are also seen embracing the opportunity and enhancing their collaboration with FinTechs.
The drastic change in the lifestyle and shopping behavior has seen buyers preferring retail payments via mobile to save time and to seek a wider range of possibilities and competitive pricing.
According to a NITI Aayog report, the digital payments market in India is slated to reach $1 trillion by 2023 and mobile payments are expected to rise from $10 billion in 2017-18 to $190 billion by 2023. There is a huge potential for companies to create seamless payment experiences for their consumers and merchants which has led to never seen before growth in the adoption of digital payments.
Q. Working as a senior banking strategist in Singapore, what played on your mind while moving from the world's finest fintech hub (Singapore) to work in India's fintech industry?
Singapore is indeed one of the world's leading fintech hubs and is a wonderful country to live & work in. My professional experience in Singapore was at the nexus of Financial Services & Technology, leading large-scale tech-enabled transformations at United Overseas Bank and Standard Chartered Bank. Prior to Singapore, I spent a decade in the United States, the majority of which was at McKinsey (New York) serving banking clients on strategy & technology.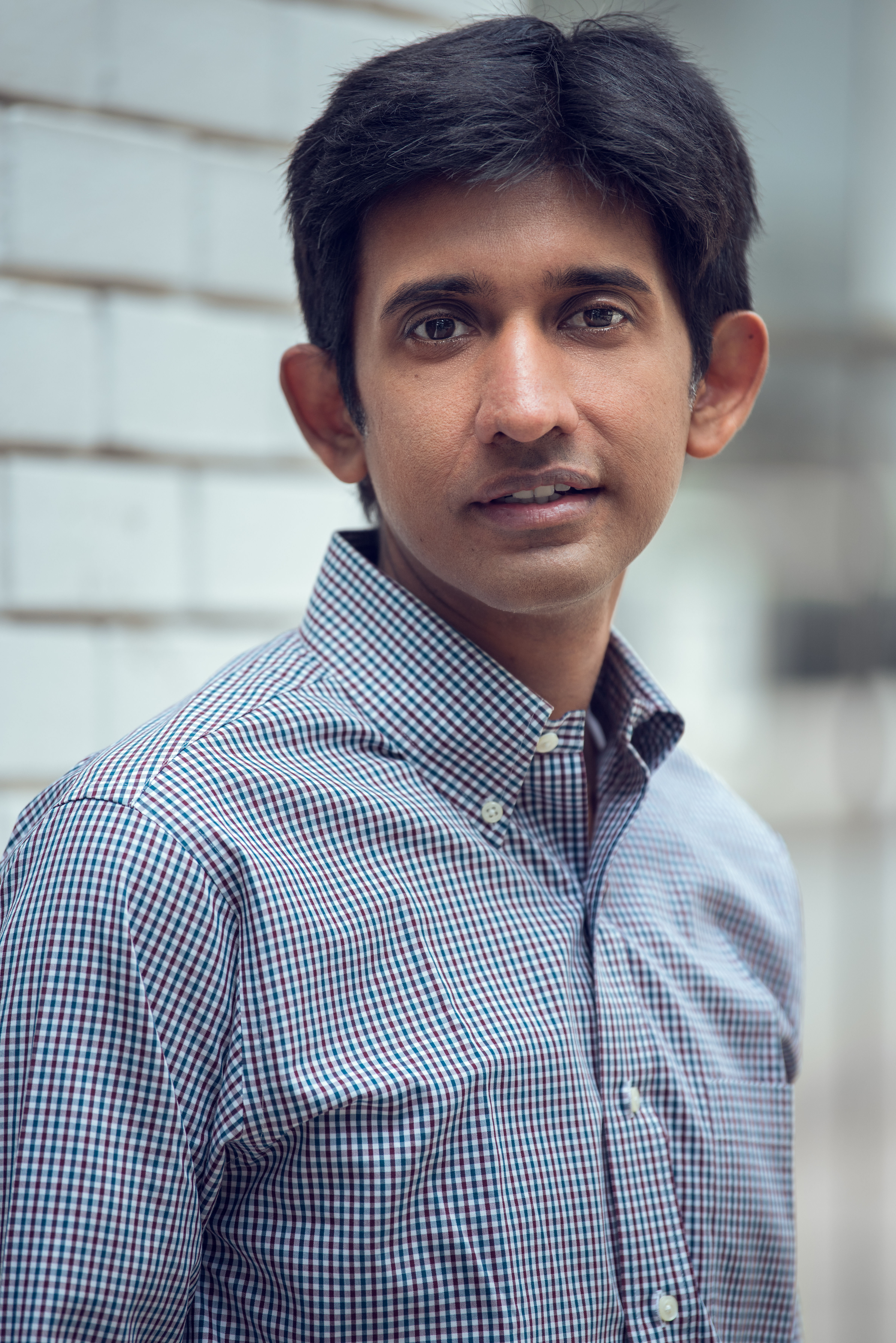 The primary motivation for me to move back to India was to contribute back to my motherland, at a time where our country is witnessing rapid growth and transformation - very few countries rival India in terms of the scale & diversity of opportunity.
In particular, I was (and still am!) motivated by PhonePe's vision to revolutionize digital payments in India and contribute to the Govt's vision of a less-cash economy. I joined about 2.5 years ago and lead Strategy, Analytics, Business Development, and Operations - it has been an amazing journey so far!
Q. Financial services are no longer a closed market. For the longest time, there was nothing but banks ruling the finance industry. It is quite recent that the entry barriers have been broken and FinTechs have started to become dominant. Did this play a role in making a shift from the banking sector to the fintech industry?
Yes, for India to go cashless and become a digital economy, it is important to remove barriers between banking, financial services, and FinTech. It is indeed an interesting time to be in this space – with large domestic & international players actively competing and innovating, the possibilities are endless in terms of how advancing technologies and enabling regulation can further transform financial services in India.
Q. According to a report published in August last year, digital payment in India is witnessing thriving growth with a CAGR of 12.7 percent in the number of non-cash transactions. What has been the primary reason behind this boom in the digital payment sector?
Multiple factors have driven the rapid rise of digital payments – smartphone penetration, cheap access to data, the government's drive to create a unique ID (Aadhaar), the penetration of basic banking, progressive regulatory policies, demonetization (which drove awareness of digital payments) and finally the introduction of UPI.
Q. What were the trends that dominated the digital payment industry in the last decade?
On the technology front, mobile banking and digital wallets created a huge boom in India followed by UPI. But, what really made a positive impact on the payments sector was the regulatory changes that occurred over the last ten years.
From the Payments and Settlement Systems Act in 2007 and launch of Aadhaar and IMPS in 2009-2010 to the release of the RuPay Card payment scheme, introduction of AEPS (Aadhaar enabled Payment System) and launch of BharatQR and Bharat Interface for Money (BHIM) app, regulatory changes fuelled the growth of the payments industry at a time when it was embracing advancing technologies with open arms—which paved the way for us to be where we are at today.
Q. Which new trends are expected to dominate the Indian digital payment industry this decade?
Building a solid and differentiated consumer experience will be important for payment companies to succeed. Delivering customized solutions that solve the requirements of hundreds of millions of consumers residing in Tier 2, 3 and 4 towns will be critical.
We also feel there will be more collaborative work between traditional financial institutions and FinTech players. Leveraging each other's strengths will be imperative to power the future of payments transformation.
Q. Do you believe that to a certain extent, some sections of people in India are still not able to completely place their trust in the digital payments. If so, what can be some major reasons for this?
While the concept of digital payments has been around for a little over a decade (In India), it is still considered a relatively less familiar concept by the masses, especially the users residing in tier 2, tier 3, and tier 4 towns.
Even though payments through digital methods such as wallets, cards, and UPI are convenient, they will still take a while to go completely mainstream. Some of the major reasons behind this are low internet penetration, lack of awareness of how digital payment solutions work and a general lack of trust in the ecosystem.
However, with the continued push by the government and the proliferation of digital payment players, the adoption of digital payments is increasing rapidly – more than 65% of our user base is from Tier 2/3/4 towns & villages.
Q. With the emphasis of organizations more on skill-set and AI replacing many manual jobs, what kind of skills should an individual work on to succeed?
It is incorrect to assume that AI can replace humans. Systems leveraging AI and Machine learning will only help employees or companies optimize their tasks, become more efficient, and increase overall productivity.
If anything, AI and Machine learning will make us more efficient and free up time for critical thinking & ideation – core skills of problem-solving, creativity, and storytelling will always be the key to success.
Q. What are PhonePe's plans for 2020?
As a platform business, we have multiple revenue streams over and above our core payments product. Furthermore, on our core payments product, our approach has always been to drive growth for our offline & online merchants as described below:
Offline:
Our focus will be to continue expanding our presence in the offline merchant space especially in smaller towns/villages. With 185+ million users, we are already seeing over 65% of our transactions from Tier 2, 3 cities and beyond. We will also work more closely with our merchant partners by offering value-added services which will help their businesses grow.
Last year, we introduced the Stores product on the PhonePe app, which provides hyperlocal discovery for our users and drives footfall to our partner merchants. We also allow merchants to provide customized offers to users effectively building a more holistic experience for consumers.
We recently launched PhonePe ATM, a first of its kind service in the digital payments industry in India to enable neighborhood stores to act as ATMs for our users. We also have a merchant app to facilitate end-to-end control for merchants on the payment process, including transaction confirmation and reconciliation. This entire experience will help merchants build a solid digital payment footprint.
Online:
The Switch business is helping online and/or digital businesses reach out to consumers better and offer a more refined experience by building on the strength of PhonePe's payments offering. Through the unique "Switch" offering, PhonePe is bringing diverse apps on one platform and building a seamless and secure login as well as payment experience for consumers.
Currently, 100+ micro-apps live on the platform including Ola, IRCTC, Redbus, Oyo hotels, Myntra, Zefo, Faasos and Goibibo (flights and hotels), among others. We will continue to bring more partners across all categories including; travel, commute, food, hyperlocal, retail, and entertainment on the platform.
Finally, we are also launching a slew of financial service offerings on the PhonePe platform. We launched the Tax Saving funds in March last year. We launched liquid mutual funds earlier this month. We recently added international travel insurance to our portfolio. We will be adding more products in the mutual funds and insurance categories later this year.
---
Ideas are easy, Implementation is Hard, learn from the ones who knows how to start. A Publication by Tealfeed.
--- ---
Related Articles