How Does a Freelancer Peacefully Part With a Customer?
If you are a freelancer sooner or later you will face the need to leave a customer
After a month of work in project X, I realized that I did not like it, and made the decision to leave. I tried to do it as peacefully as possible — and my customer, of course, was upset, but … In the end, recommended me to two new clients with whom I work to this day.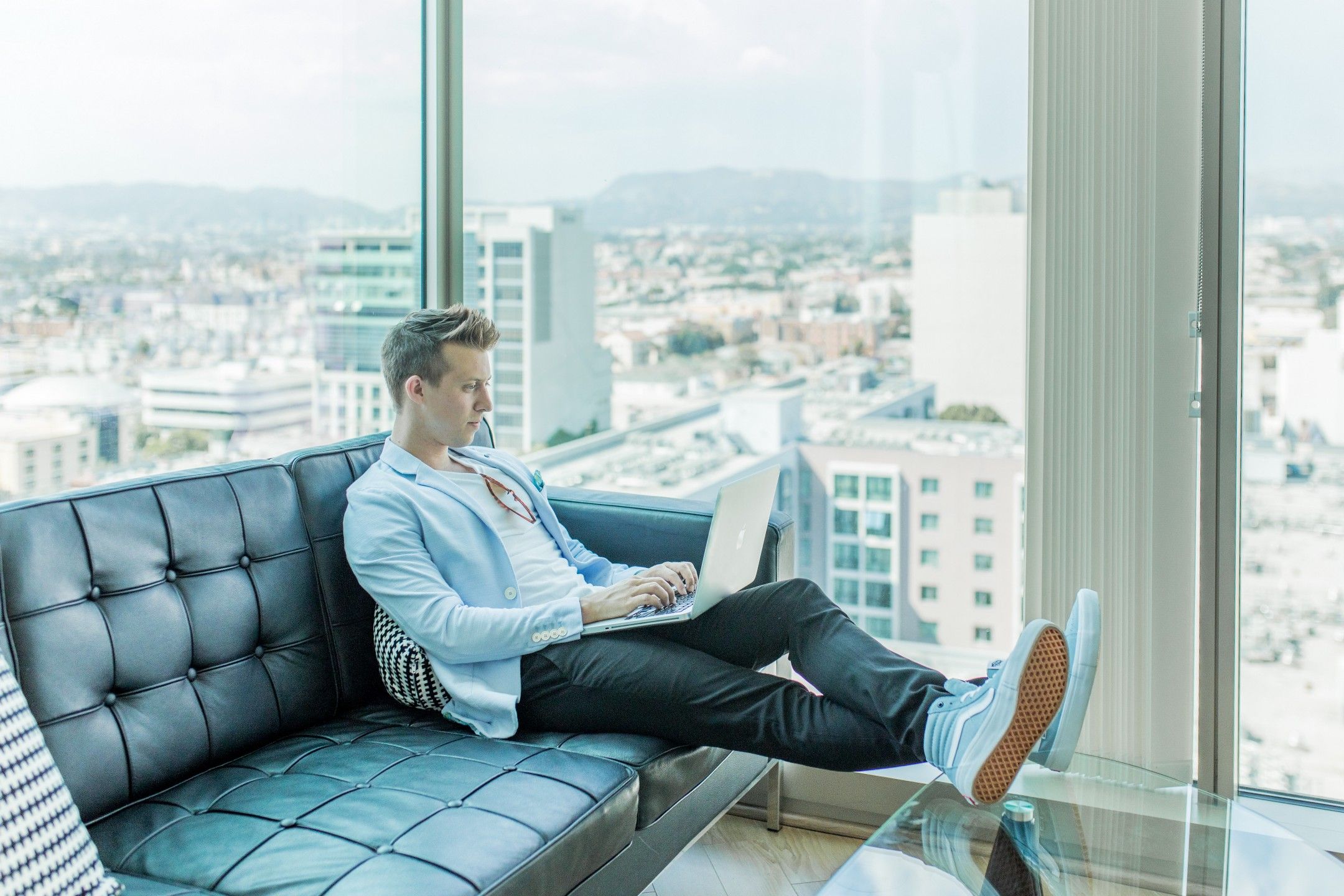 That is why I believe that a peaceful parting is a very important part of the work of a freelancer. Yes, it's just part of the work, because not only the mood after leaving the job depends on it, but also your reputation as an independent worker on the market, new opportunities: good reviews, and recommendations. Leaving a project that for some reason does not suit you isn't shameful, it's a shame to leave it with a scandal and expose the client with your sudden departure. So how to part ways peacefully and leave a good impression of yourself? This is what we'll be talking about.
The situations why you wanted to leave may be different: you decided to change your line of work, you were invited to a larger project, you aren't satisfied with the working conditions in the current one, you are simply tired of it and want to leave. But anyway:
1. Do not disappear
You don't have to think that since you are a freelancer, you cannot be caught by the tail with a hard contract, and therefore you can just drop off the grid without explaining anything to anyone. Yes, even if the customer is bad, even if you want to leave without waiting for payment. This is the lamest way to leave the project, which can bring inconvenience not only to the customer but also to you in the future: the former client can spread negative reviews about you to all groups, chats, channels, and will be right to do so. Find the courage to discuss the moment of termination of work with the customer, don't be afraid to take responsibility for it;
2. Warn in advance
It is not a good idea to notify your client about your departure the day before your actual departure. This way you're leaving him high and dry: the work comes to a standstill and he has to rake a new problem, take everything upon himself, urgently looking for a replacement for you. Give your customer the opportunity to smoothly "bid you farewell" and not get bogged down in a heap of tasks and problems that were supposed to be resolved by you;
3. Do not leave "stumps", finish the work that you already have planned
Leaving pieces of unfinished work on your way out ain't good. If possible, finish what you have already begun so that a) you can get the full payment and b) that it is easier for the customer to accept the completed work and introduce a new contractor into the project;
4. If possible — explain the reason for leaving
No, you don't need to elucidate in detail how you don't like the client, how you dream of earning 3 times more, how tired you are of working here, and therefore you are leaving. It is enough to convey to the customer in a soft form exactly the information that will help him, firstly, to take your position, and secondly, to work on the mistakes, if necessary, and generally understand what other contractors may be unhappy with. For example, you can say that you have found a larger project, that the schedule does not suit you, that you decided to completely change your line of work or you and your customer have different views on work. Do not leave the client wondering why you left: because of his wrong actions or purely at will;
5. Ask how you can help your client
If you want to leave a good impression of yourself, then help your client. Yes, in fact, you are not obliged to do so, but you can offer your help and part on a good note: for example, do an additional task for the future, put things in order in general documents or create an explanatory card for the next worker. It is possible that the customer will want to leave you an excellent review as a sign of appreciation;
offer help finding a new candidate
Again, you are not obliged, but if your departure does not leave obvious "traces" of the customer, then this will be a good gesture — you can offer the client to draw up a test task for the future candidate or even conduct an interview and select several applicants. This was exactly the tactic that I once used: it helped the client I was leaving to find a new person, for which he recommended me and my services to his friends.
If you have to urgently leave the project …
It doesn't matter for what reason — because of an emergency or other situations that involve the rapid cessation of affairs —now it becomes your responsibility to find a replacement. It's graceless to leave to the customer an urgent search for a new specialist because of your sudden decision. To do this, I advise you to have 1–2 colleagues, whom you can turn to for insurance, and it is desirable that their rates be the same as yours.
If the client is dissatisfied and unfairly shakes the rights …
First of all, be prepared for the fact that he can spread negative reviews about your work — therefore, be ready to cover them in order to protect your reputation. To do this, save screenshots of your communication with the conditions, examples of work handed over, and also don't be too lazy to describe your view on your interaction. Secondly, during the course of your work, try to understand what kind of client you're dealing with: is he adequate? Does he hear you? Is your communication with him normal? It's better to keep this information in your head in order not to run into inadequacy and not get a surge of indignation after leaving the project.
Share in the comments, have you always parted with clients on freelance well? Or were there unpleasant episodes? Let's share the experience.
---
Created by
Михаил Раевский
--- ---
Related Articles