Domestic Abuse Makes a Trail of Mental and Physical Scars
Trauma lasts a lifetime after domestic abuse. Physical and mental effects leave scars on victims and immediate families, with children learning bad lessons.
Damage affects children who grow up to copy bad relationships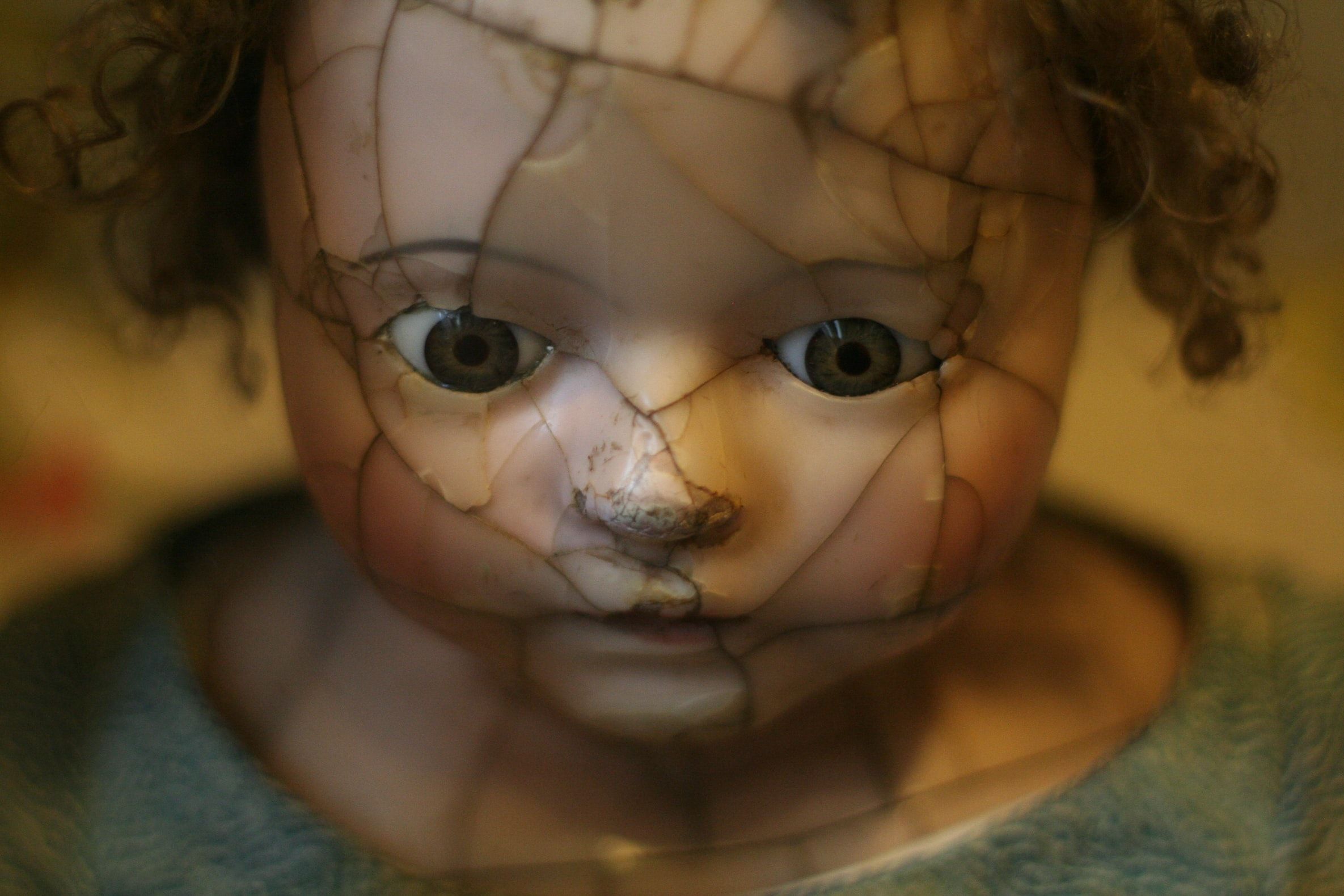 Trauma lasts a lifetime after domestic abuse. Those who caused the damage might be long removed, but physical and mental effects leave scars on victims and immediate families.
Organizations such as NO MORE should not have to exist. Sadly, there is a constant demand for its services.
NO MORE is a global public awareness and engagement organization aimed at ending domestic violence and sexual assault. During a Sayfty Twitter chat, group representatives talked with Cathy Carmody — who focuses on ending the cycle of violence against women and girls — about overcoming the trauma of domestic abuse.
Whole Community Needs to Battle Evil of Violence at Home
Incidents grew even more insidious as the world locked downmedium.datadriveninvestor.com
"Trauma is defined as one or a series of deeply distressing, disturbing experiences," a NO MORE representative said. "Victims of domestic abuse are often trapped in a controlling, fearful relationship for extended periods of time.
"This ongoing distress takes a long-term emotional and physical toll on survivors," the representative said. "All types of domestic abuse — physical, sexual, financial, verbal, emotional and psychological — encompass the trauma that survivors may experience."
Carmody related this to post-traumatic stress disorder.
"Domestic violence survivors can be diagnosed as a result of a single or multiple exposures," she said. "That's why it's called the 'cycle of domestic violence.' It's a cycle within a relationship and across generations. Education is a way to break the cycle."
Patterns of Abuse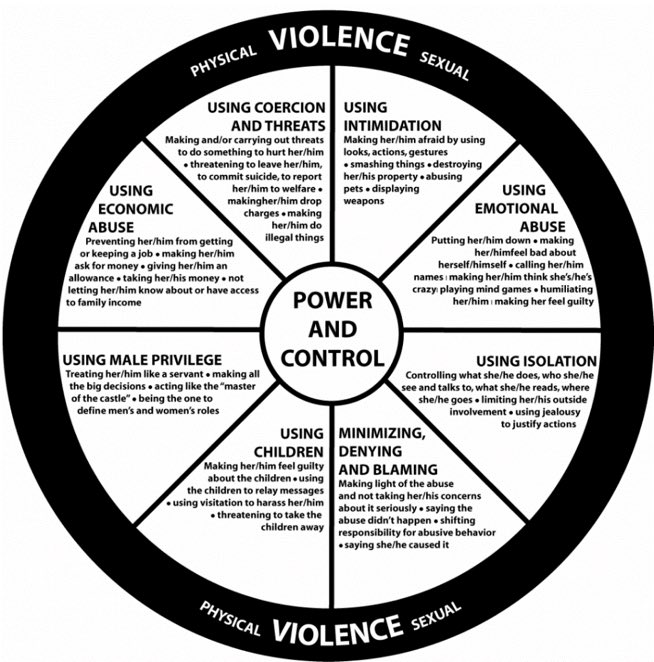 The Power and Control wheel is a helpful tool in understanding patterns of abusive and violent behaviors, which are used by an abuser to establish and maintain control over his or her partner. The wheel was developed by the Domestic Abuse Intervention Project in Duluth, Minnesota.
Trauma of domestic abuse can have lasting effects on a survivor's mental health.
"Victims of domestic violence may develop PTSD, depression and anxiety," the NO MORE representative said. "Disproportionately high rates of self-harm and suicide are seen in those who have experienced domestic violence.
"Even outside of clinical diagnoses, victims can struggle with self-esteem issues and experience a loss of agency after abuse," the representative said. "Domestic abuse is about power and control. That's why victims may leave the relationship feeling like they have no agency over their own lives, creating a sense of hopelessness."
Violence Against Women and Girls Needs Everyone's Efforts to Stop
Humanitarian crises and wars hit hard at those most vulnerablemedium.com
Those assaulted suffer other trauma.
"In addition to developing reactions in response to the abuse, victims may internalize verbal abuse, believing that they deserved the abuse and that they are unlovable," the NO MORE representative said. "This can lead to shutting out their support systems or even revictimization. The impacts of abuse last a lifetime."
Hope for recovery starts with small steps.
"An important way to help victims regain agency is to let them make even the smallest decisions by themselves, which they are usually not used to doing," Carmody said.
"Plus, some boys witnessing abuse think that is how relationships should be," she said. "Some, though, shy away from such behavior. I'm not sure it's predictable, but early behaviors are identifiable."
More Than the Obvious Signs
The trauma of domestic abuse likewise affects a survivor's health beyond immediate noticeable injuries such as bruises, lacerations or burns.
"Domestic abuse can affect a survivors' long-term physical health," the NO MORE representative said, listing injuries resulting from sexual and physical abuse:
Arthritis

Asthma

Chronic pain

Digestive problems

Heart problems

Sexual problems

Nightmares

Issues sleeping

Problems with the immune system
"Unfortunately, the physical violence often comes much later, after the power or control abuse has gradually sucked the victim in, making it so hard to leave," Carmody said. "You often hear, 'He loves me.' Love shouldn't hurt, as they say."
Independence In Relationships is Based On Partners Honoring One Another
Sexual or mental abuse leaves scars that take a lifetime to healmedium.com
Children who have witnessed domestic abuse bear signs of potential hidden trauma. After seeing domestic abuse, they might shy away from meaningful relationships with adults — or worse, come away with all the wrong life lessons.
"That's why we need to teach youth about healthy relationships in general," Carmody said.
NO MORE concurs that abuse in the home has an enormous impact on youngsters.
"Children exposed to domestic abuse often exhibit the same signs as children who experienced abuse themselves, including PTSD symptoms," the representative said.
"These children may develop insomnia, depression, anxiety and cognitive issues," the representative said. "Compared to their peers, they may have more issues managing anger, have poor sibling and peer relationships, and have low self-worth."
They might then pass along wrong conclusions.
"Exposure to domestic abuse at an early age can lead to the children perpetuating a cycle of violence," the NO MORE representative said. "They are more likely to resort to violence to resolve issues and become desensitized toward violence."
Effects Vary for Each Person
According to NO MORE, the impacts are different for each child, depending on their stage of development and particular circumstances.
"The generational nature of domestic violence is very under-represented in the media," Carmody said.
"One never has to take abuse no matter from whom or at what age, gender or other factors," she said. "The problem is when a person has no means to leave the situation. That's why we donate time and money to domestic violence agencies that support survivors free of charge."
Good Relationships Succeed When You Take Care of Yourself First
Tough times spring from lack of understanding and informationmedium.com
NO MORE urges everyone to listen to survivors and their stories.
"Understanding the effects of domestic violence trauma will help erase the stigma around experiencing domestic abuse," the NO MORE representative said. "It takes time to heal from a traumatic experience, especially when that experience was at the hands of someone you trusted and loved.
"Understanding and learning about the trauma of domestic abuse can help supporters be more understanding when loved ones might seem to be regressing or 'moving backward' from the healing process," the representative said.
Empathy is the key ingredient in the prescription for victims.
"Supporting survivors requires patience, understanding and unconditional love and care," the NO MORE representative said. "Be a trusted resource for the survivors in your life."
To learn about resources available to survivors of abuse, the NO MORE Global Directory contains domestic and sexual violence support services in more than 200 countries around the world.
As the representative said, this could be a lifesaving resource for a friend or loved one.
About The Author
Jim Katzaman is a manager at Largo Financial Services and worked in public affairs for the Air Force and federal government. You can connect with him on Twitter, Facebook and LinkedIn.
---
Created by
James L Katzaman
Jim Katzaman is a charter member of the Tealfeed Creators' program, focusing on marketing and its benefits for companies and consumers. Connect with him on Twitter, Facebook and LinkedIn as well as subscribing here on Tealfeed.
--- ---
Related Articles