Effective Branding is One of Your Most Valuable Tools
Before rushing out to create a social media brand, put thought into it. Start with what exactly you want to be and do to establish a consistent personality.
A known social media persona helps you build your community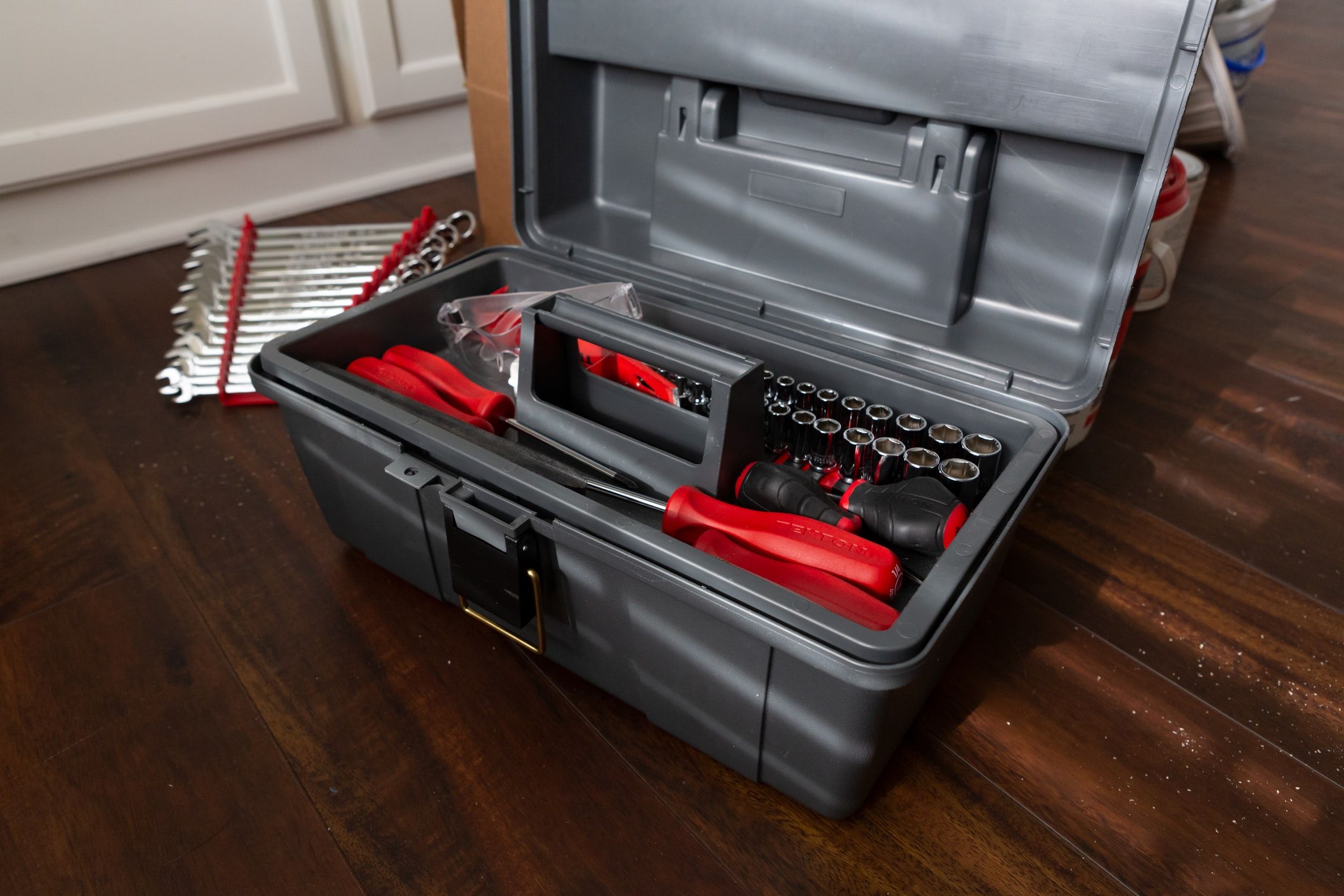 Before rushing out to create a social media brand, put a bit of thought into it. Start with what exactly you want to be and do.
Social media branding establishes a consistent personality across all the social platforms where you appear. Everyone should recognize you and know what to expect.
Veteran marketer Anh Nguyen puts it succinctly:
"It's branding yourself or your company via social media channels. Keep in mind that social media is but one tool in your overall branding and marketing toolbox."
Managing a Brand Lets You Bring Together Many Colorful Threads
Every element adds strength greater than the sum of its partsmedium.datadriveninvestor.com
A business-to-business marketing consultant, Nguyen has been in the industry for 20 years, developing a soft spot for nonprofits along the way.
She talked with digital marketing expert Madalyn Sklar about building your social media brand.
"Social media branding is about using social media to establish your online presence and connect with your target audience," Sklar said. "With a clear brand vibe, you can attract the right people and become more recognizable."
Personal and professional brands can be the same. In fact, if you think too hard to make them different, people will wonder who is the real you.
"Personal brand is for an individual and built around you personally and your reputation," Nguyen said. "Business or professional brands are built around a company's identity and name.
"Can a person have both a personal brand and a company brand?" she asked. "Yes, if you have your own business. A personal brand is your calling card regardless of which company you work for or are associated with."
Brands are a Choice
Each person has an individual brand preference.
"If you're a business owner or business leader, which brand do you build out?" Nguyen asked. "For me, I focus on my personal brand more than my company brand, Amplified Marketing. Madalyn's brand is both personal and professional."
Sklar went deeper into the distinctions.
"A personal brand is built around you," she said. "It's your name, your personality, and you're the main focus as the face of the brand. This isn't always the case with professional brands, though sometimes they can be one in the same.
"Professional brands don't always have a clear face of the brand, but rather an entire team working behind a logo toward a greater mission," she said.
A little piece of yourself can help people trust you
Tap into your personal brand to build and expand your businessmedium.com
People want to know who they're doing business with and why. A company needs to establish itself and be seen as different from the rest to attract the customers it's looking for.
"Branding is uber-important for business, whether it's your professional — company — or personal brand," Nguyen said. "It shapes how people perceive your brand. It's your reputation. Are you going to drive how that reputation is shaped?
"If you don't shape your brand, your prospective client or customer's perception may not be how you want to be perceived," she said.
That contributes to a company's intrinsic worth.
"Branding can drive new business and increase brand equity — value of your brand," Nguyen said. "Which brand is more valuable in your mind: Starbucks or Joe's Neighborhood Coffee Shop? Brands that are deemed more valuable usually own the market."
Staying Top of Mind
The winners are what consumers think about the most.
"Branding allows you to make a memorable impression on your audience," Sklar said. "It helps you to stand out from your competitors as your voice and brand aesthetic become instantly recognizable to others.
"I've done a great job of branding the #TwitterSmarter hashtag for my business," she said. "It's a Twitter chat, podcast and online master class."
Steer Your Brand Toward Success by Listening to the People
Keeping an ear open on social media will generate leadsmedium.datadriveninvestor.com
To showcase your brand on social media, note pain points among your audience. Then talk about how your product answers their wants and needs as only you can do it.
"Start with your goals," Nguyen said, giving these prompts:
What do you want to be known for? Subject matter expertise. ­

Who do you want to connect with or reach? Your community.

Where will you find your community? Is it LinkedIn, Twitter, Facebook or elsewhere?
"Remember, you don't have to be on all social media channels," Nguyen said. "Focus on the one or ones that will help you connect with your community the best. Be of value first and foremost.
"Dive in," she said. "Share content relevant to those in your community: from industry leaders and brands. Add your own insight to the content you're curating and sharing. This gives you a chance to feature your subject matter expertise. Have conversations on social media."
An Ideal Spokesperson
Brands can represent themselves and others.
"Be a brand ambassador if you're employed by a company," Nguyen said. "Share their content, adding your own insight. Create a blog or article. If you don't have your own blog site, consider using LinkedIn articles or Medium. Share your articles on social media.
"Gonna say it again: Have conversations on social media," she said. "I've made wonderful connections and friendships doing so."
Company cheerleaders shout your praises
Engaged employees talk rave about their company to the publicblog.markgrowth.com
Among longtime acquaintances, Nguyen cited Aaron Kilby, Kami Huyse, Monina Wagner, Andrea VassalloMeyer, Brandie McCallum, Content Marketing Institute, Erika Heald, Gabriel Cattani, Rachel Has The Mic and Mia Voss.
Sklar added that the best way to showcase a brand on social media is to find fun and creative ways to be present.
"Use the platforms that allow you to show off your strengths and that are also popular with your target audience," she said. "This way you can increase your discoverability."
Twitter is good for putting several brand strategies into play.
"Join conversations on Twitter via chats," Nguyen said. "Join a conversation on a topic that you're knowledgeable about or a topic you're interested in. Start your own Twitter chat if you can't find one that is relevant to your community or industry.
"Remember about curating content?" she asked. "Tweet information and articles from your industry, adding your own advice or insights. Reply to curate tweets with your insights. Have that conversation."
Twitter also can convey content created on other channels.
"Don't auto-crosspost, though," Nguyen said. "You want to make sure that tags of relevant accounts and hashtags are correct on different social media channels. Honestly, not doing that looks sloppy for a brand."
Activity Pays Off
Effective branding is not for the wallflower.
"If you want to grow your brand on Twitter, get yourself out there," Sklar said, giving these suggestions:
Post new content regularly.

Participate in Twitter chats to share your knowledge and make connections.

Host Twitter Spaces for engaging live conversations.
Without a community, your brand is like a voice in a desert. You have no one to talk to and no one who will listen.
"Community is extremely important," Nguyen said. "Nurturing a community builds trust, gains loyalty and increases brand awareness and equity. Consider the brand Madalyn has built around her #TwitterSmarter community.
"Social media allows brands to connect with customers, prospective customers, brand ambassadors and advocates — anyone interested in the brand," she said. "Develop relationships with these groups by treating them as your community and not simply as 'followers.'"
People Cheer for Brands That They Know They Can Trust
Authenticity is the top reason consumers pledge their loyaltymedium.datadriveninvestor.com
The emphasis should be on the yearning for connections.
"Yes, people do want to build relationships with brands via social media," Nguyen said. "Nurturing community is a priority for personal and business brands."
That entails interactions in all directions.
"You can't build brand loyalty without having an engaged community," Sklar said. "Those within your community are the ones who are going to connect with you and support your brand by sharing your content, making purchases and more."
Distinctive Vision
Have a notion of who you are and what you stand for. The clearer you are about that for yourself, the more naturally you'll come across that way to others.
"Decide what exactly your brand is," Nguyen said. "If you're unclear, then your community and audience will be unclear on what it is."
She said brand builders should answer these questions:
What do you want to be known for?

How do you want to be perceived?

What's your brand's voice or personality?
Your Personal Brand Tells the World Your True Worth
It pays well when you are the one in charge of your messagemedium.com
"The answers at a minimum help establish what your brand is," Nguyen said. "Then you can work on establishing and amplifying your brand via the other steps we've covered."
Much like building a community, creating a brand takes patience.
"Establishing your brand takes time and isn't going to happen overnight," Sklar said. "Get clear on the vision for your brand.
"Begin creating content accordingly," she said. "Be consistent. In time, your brand will be as recognizable as some of your favorites."
Consistent With Expectations
Go off brand at your own risk. You established your persona for a reason. Making a hard turn will give your audience whiplash.
"It's OK to go off brand from time to time, but always think before you post," Sklar said. "Everything you share online is a direct reflection of your brand. You don't want to post something that could pose an issue later on."
Stay alert on the social media fast track
Try not to make avoidable mistakes as you build your brandmedium.datadriveninvestor.com
Nguyen was more cautious about brands that freelance.
"I'm going to say no, in general," she said. "If you find that you're 'off brand' more often than not, it may be time to consider a re-brand. Your brand can and should evolve."
More specifically, Nguyen didn't mince words.
"Don't go off brand and be a jerk because someone told you it's cool or will go viral," she said. "That is not a good brand strategy.
"I don't mean being a jerk or mean as 'off brand,'" Nguyen said. "If you're sharing content that doesn't align 100 percent with your brand more often, that may mean a shift in your brand. Usually, this is a personal brand."
About The Author
Jim Katzaman is a manager at Largo Financial Services and worked in public affairs for the Air Force and federal government. You can connect with him on Twitter, Facebook and LinkedIn.
---
Created by
James L Katzaman
Jim Katzaman is a charter member of the Tealfeed Creators' program, focusing on marketing and its benefits for companies and consumers. Connect with him on Twitter, Facebook and LinkedIn as well as subscribing here on Tealfeed.
--- ---
Related Articles