Effective Meetings Start Long Before the First Person Enters
Highly effective meetings start long before the first person enters the room, thanks to leaders who prepare with clear goals and and firm rules in mind.
Preparation and latest tech help everyone have a better day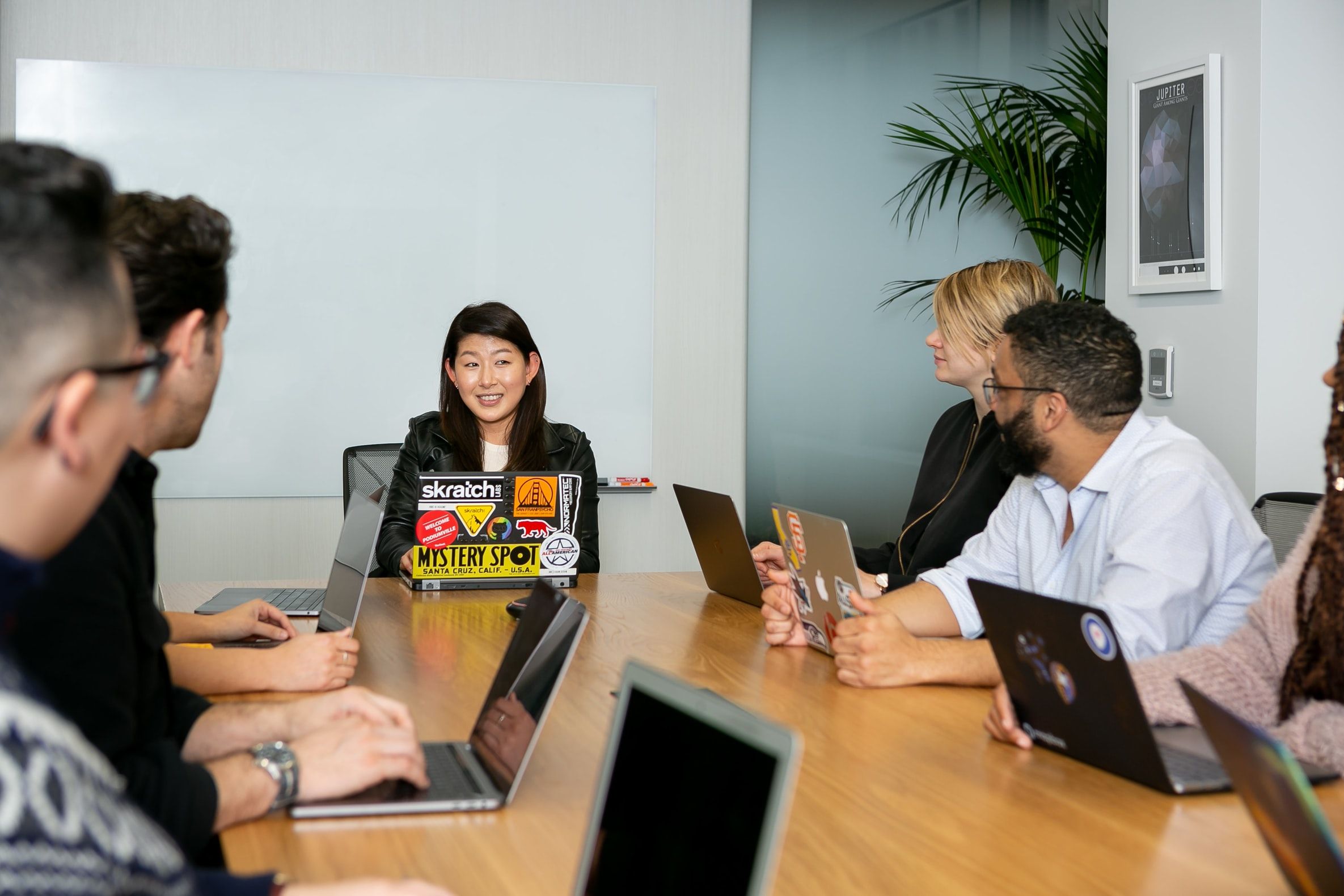 Those anxious and wanting to calm down before a big meeting might want to follow Danielle Alice Desanges Aucéane's prescription: Breathing exercise and listening to a piece of Aria of W.A. Mozart while sipping a well-chilled glass of my freshly homemade pineapple juice.
Definitely chill, made even better if a potential headache of a meeting is short and to the point. Marketing, strategy and business consultant Iva Ignjatovic recalls wrangling one member of that rare species:
"We set up the time — 30 minutes — knew our most pressing issues, and both of us came prepared."
Meeting in Person May Be More Than a Wonderful MemoryAll-virtual gatherings could be a mixed bag in the new normalmedium.datadriveninvestor.com
Too often, that sort of enviable productivity is the exception to the rule of proverbial endless back-to-back meetings, which strike dread in the hearts of innocent victims.
Looking for solutions, Aucéane, who is a telecoms engineer, and Ignjatovic joined Ivana Taylor to talk about ways to manage online meetings. Taylor owns DIYMarketers, "committed to helping small business owners get out of overwhelm."
Prospective numbers of daily and weekly meetings and appointments vary widely.
"My hectic days have a maximum of six meetings or appointments online and two physically," Aucéane said. "This will surely be the case for the 24 coming months."
Taylor has an unusual uptick of three meetings per day when her typical norm is three per week.
Online scheduling service Doodle reports that 71 percent of professionals lose time every week due to unnecessary or cancelled meetings.
"Usually I have one meeting per day, sometimes two," Ignjatovic said. "I try not to have more than two meetings per day and prefer to have 30- to 60-minute calls."
Too Many or Not Enough?
An ideal meeting frequency about an ongoing project hinges on complexity.
"It depends on factors such as the types of projects we're leading, the priority level of the projects or tasks, the impact the project will have and so on," Aucéane said. "My personal preference has always been to meet with each of my direct reports on a weekly basis."
That fits well with Taylor's wishes.
"For an ongoing project, you should meet once a week when the project starts and then at least once every 10 days or so," she said. "For a team, you can have a short 10 to 15 minutes to touch base and update. Then get to work and do the rest on a chat or Slack."
Dynamos electrify their marketsOnline mavens take productivity to the highest levelmedium.datadriveninvestor.com
DIYMarketers has a post, "5 Tips for Managing Communication Overload."
"It really depends, but meeting once per week is a must," Ignjatovic said. "For some projects we have a call every fortnight. Then there are projects that don't need meetings more than once a month."
Veteran organizers incorporate tricks into their online meetings that make them productive and valuable.
"Setting an agenda lets people know what to expect and can help table side discussions," Aucéane said. "Try to break the meeting into sections with a different person leading each section or part of the agenda."
Meeting for a Day
Rather than trickery, Taylor relies on being prepared and keeping people on topic and task.
Meeting statistics show employees spend an average of one day a week in meetings — or 50 days a year — according to collaboration experts at Barco.
"No agenda, no attenda," Ignjatovic said. "It doesn't have to be an official agenda, especially if a call is one to one. I always prepare notes and make sure that we end the call with next steps.
"Here's a sneaky tip: Say, Can you repeat that please? I lost you. My internet is a bit wonky today," she said.
Tomorrow's Workplace Might Look Much Different From the One You LeftPredicting the future of work is anyone's guess after a long hiatusmedium.datadriveninvestor.com
Online meetings present a special set of headaches.
"There are technical issues," Aucéane said. "Even if you have a digital workspace setup and are prepared for everything correctly, you may still face challenges.
"Connectivity, audio or display issues sometimes arise out of nowhere," she said. "That places you under a great deal of stress or pressure."
Besides technology, humans also tend to behave like humans.
"I hate when a meeting goes off the rails because an executive or CEO sidetracks it," Taylor said. "It's usually a high-ranking client who just goes off the agenda.
"Then I have to bring things back," she said. "That's uncomfortable for me, but necessary."
Ignjatovic finds himself resorting to verbal gymnastics to restore order to online meetings.
"Can you hear me? Hello? Can you hear me?" she asks. "Another drawback is when people digress too much. Then yes, there is a lack of trust within larger teams."
Productivity Through Preparation
Being prepared will have an optimum effect on meeting productivity.
"Send out a meeting agenda before start time," Aucéane said. "All meeting participants must know exactly what outcome they can expect from the meeting. If you give people clear and concise instructions, they know what you require from them.
"Have a meeting plan with set instructions," she said. "That's always a good solution for all virtual meeting challenges. Set ground rules so participants aren't confused about the process."
Grasp Success with the Mind of the LeaderFocus is a challenge to productivity in a world of distractionsmedium.datadriveninvestor.com
The organizer especially needs to be organized.
"I prepare by thinking about what outcome I'm after: decision, information, updates," Taylor said. "I try to collect as much information via email and use meeting time for decision-making discussions.
"It's so easy to get distracted," she said. "This is why I need time to prepare. I don't want to have a meeting and then have to reach out to people because I didn't mention something or ask a question."
Cloud communications platform Fuze found that employees admit to a range of multitasking activities during meetings:
Sixty-nine percent check email.

Forty-nine percent work on unrelated projects.

Forty-four percent eat.
"Have an agenda and plan for a meeting," Ignjatovic said. "I take my notes regardless of anyone else. I'm focused because if no one else is on track, I will be on top of things, guiding others during the call."
Benefits of Apps
There are many apps to choose from that make meetings productive.
"For videoconferencing my team and I use Zoom," Aucéane said. "For management and communication we use Confluence, Slack and Miro. Then there are other tools specific to the type of meeting we're holding."
Taylor uses Zoom and Otter.ai Voice Meeting Notes to record and transcribe meetings, along with taking written notes.
"I recall better when I type out notes," she said. "I usually put the agenda in Evernote — recording on Otter. Then I take summary notes on Evernote. I sometimes send the link to the transcript as well."
Having the Right App Will Fill Your Brand's Greatest NeedsBusinesses hope to find the best fit from many possibilitiesmedium.datadriveninvestor.com
To enhance overall management, DIYMarketers has a post, "How to Hire and Manage a Virtual Team."
"I use Zoom, Google calendar and Excel — sometimes Word," Ignjatovic said. "I'm looking into Loom and Grain. I also use pen and paper, Skype and Slack. I use Grammarly for notes, along with all other stuff."
After a call or meeting, following up with minutes helps everyone stay on track.
"Meetings can challenge our focus, to put it gently," Aucéane said. "That's why meeting minutes are crucial in helping everyone remember what was said, track any decisions and clarify action items. Without them, confusion can set in as everyone's attention starts to wane."
Taylor considers written reports as important as the meetings.
"I love meeting minutes," she said. "I usually create an agenda and take notes on feedback, action items, due dates and the rest.
"I had a client who was all over the place," Taylor said. "I perfected the combination of agenda, minutes and transcriptions. I'm not gonna lie. It was challenging. I dreaded these meetings because I'd have to spend 90 minutes reviewing the recording and transcript to make sure I didn't miss anything."
Unrecovered Costs
Without such thoroughness, it's no surprise that Doodle found that 34 percent of American workers consider unnecessary meetings to be the biggest costs to their companies.
"Minutes are useful, especially for big teams," Ignjatovic said. "I haven't used any in a very long time because people I work with use an agenda. We go through and add new comments directly there. Agendas are on Google Drive."
People coming late to meetings will drive effective managers crazy. Aucéane prefers a quick hello as latecomers pop in, and then an update via the chat button.
"This is such a peeve for me," Taylor said. "I've found that it doesn't happen often online. I usually just start without them, ignore them and do not update until after the meeting. Shaming is effective."
Productivity is a Matter of TimeAssorted techniques and tools can keep entrepreneurs on trackmedium.datadriveninvestor.com
Ignjatovic fortunately has escaped such irritations.
"That happens so rarely that I can't even remember the last time someone was late," she said. "If one of us is late, usually we notify the other side on time. Respect and trust play a big role."
Even when well prepared, things can happen during meetings that interfere with the agenda and productivity flow. Aucéane cites employees showing up late and those who are absent.
"People walking in late and then stopping to update them — I don't do it," Taylor said. "Then there are people going off topic. This is why rigorous moderation is important."
Such action has to be in place before meetings are called.
"It's bad if there are no clear takeaways or lack of time management," Ignjatovic said. "If we plan for a one-hour meeting, we have to stick with that."
Never Can Say Goodbye
Almost like a romantic comedy, occasionally at the end of long meetings the participants don't know how to say goodbye.
"Not to be flip or snarky, but basically say, 'We've come to the end of the allotted time,'" Taylor said. "We'll have to schedule another meeting. Hopefully, people will stop long meetings if they have to have more than one."
Engagement is a four-letter wordWorkplace culture bridges gaps in employee communicationmedium.datadriveninvestor.com
This is where organizers must lay down the law.
"If I'm leading the conversation, the meeting won't be longer than we agreed," Ignjatovic said. "If I'm not leading, I simply excuse myself, point out that I can't stay any longer and suggest a new call on the topic — if necessary."
Aucéane appeals to everyone's better angels:
"We're at the top of the hour. Surely all of you are scheduled for another task just like me. Let's not waste a second for that. Thanks, everyone."
About The Author
Jim Katzaman is a manager at Largo Financial Services and worked in public affairs for the Air Force and federal government. You can connect with him on Twitter, Facebook and LinkedIn.
---
Created by
James L Katzaman
Jim Katzaman is a charter member of the Tealfeed Creators' program, focusing on marketing and its benefits for companies and consumers. Connect with him on Twitter, Facebook and LinkedIn as well as subscribing here on Tealfeed.
--- ---
Related Articles