Effective supply chain strategies to improve eCommerce
Why is having a good supply chain strategy vital for eCommerce?
For a business strategy to succeed in eCommerce, they must ensure that their supply chain management operations are 100% aligned. This means their strategy must encompass the company's goals and future objectives.
An effective supply chain strategy can boost your business processes and the satisfaction of your customers.
The inexistence of a physical store provides a wealth of opportunities for e-commerce businesses to expand their reach, target new customers, be creative and flexible with their capital, mainly with numerous free business apps available.
A key point here is that e-commerce businesses must have a good roadmap of goods production and distribution through effective supply chain management.
In this blog, we look at the best supply chain strategies you can use to improve your business.
But first, let's start by defining some basic concepts related to supply chain management.
What is a supply chain?
A supply chain is a complete network between company partners that manages the manufacturing, procurement, and delivery of a specific product to the right recipient.
Why do you need a good eCommerce supply chain strategy?
An effective supply chain strategy ensures your primary business goal, of offering quality products and services at affordable prices for higher profits, is working at its optimum potential.
What are e-commerce supply chain best practices?
The structure you choose to adopt will ultimately bring the success or failure of the enterprise. Each section of this post will thus outline the best practices and provide examples from popular eCommerce sites.
Increase delivery speed and lower shipping costs
Today it is expected that you have delivery time frames that are up to Amazon Prime's standard. Two in 5 customers report that they will never buy from the seller again if they experience a negative product delivery.
The same source reports that slow delivery speeds and high shipping costs can result in shopping cart abandonment rates. 44% of online customers who abandon a purchase say that the number one reason they bailout is high shipping costs. At the same time, 42% of customers cancel orders because of slow delivery speeds.
With 73% of eCommerce shoppers anticipating fast and cheap delivery, it is clear that an eCommerce business that provides affordable shipping costs and swift delivery speeds will probably maintain customers and increase word-of-mouth referrals.
As such, it is vital to explore all your shipping options within your allocated capital and find the most agreeable terms, especially when it comes to delivery speed.
Effective means of optimizing your shipping and delivery process is using multi-distribution centers. This involves splitting your inventory across multiple warehouses. The advantage is that you can ship goods to customers from a center or warehouse closer to them.
However, this strategy is not suitable for every eCommerce business. It is essential to check if a multi-distribution center works for your business by evaluating its current and future goals.
Multiple-distribution centers: Things to consider before opting for it
A business with particular top-seller products or is consistently shipping a high volume of their products or services could benefit from this strategy. Multiple-warehouses will let you store some or all your goods closer to your customers, which increases delivery speeds and lowers shipping costs.
Another situation where multi-distribution could be useful is when your customers are spread across various geographical locations. If you sell local sports team products to a small geographical region, this technique would not be beneficial. Nonetheless, if your business sells office supplies nationwide, it would be wise to consider it and other digital services to streamline your efforts.
If you are continually shipping heavy merchandise, this technique may be useful to you too. It is vital to calculate your shipping carrier costs and average product weight to assess if using multiple warehouses is cost-effective for your business.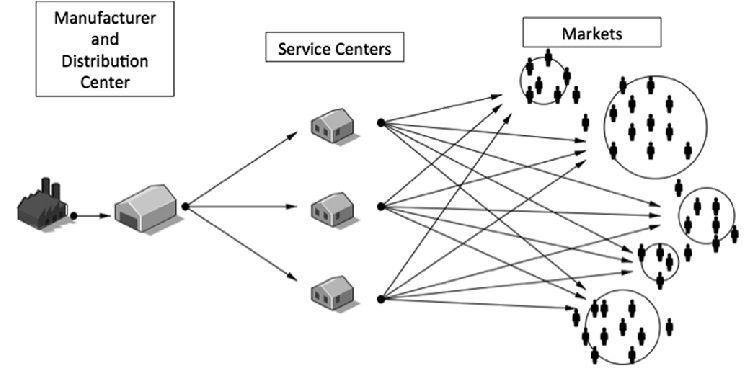 Ensure speed and accuracy of paperwork
Every eCommerce business aims to meet the buyer's needs and improve their overall customer experience. Higher customer satisfaction results in repeat buys, increased customer retention, and a significant profit boost. This is the reason why you make it your priority to reduce human errors that can lower satisfaction.
Statistics show that:
29 % of online buyers experience human errors in service or product selection, shipping details, purchase entry, and account information.
Human mistakes can lower business' revenue and productivity rate by up to 10%
Automation can significantly lower the impacts of human error. A 2020 trend that was important in e-commerce success and will continue in 2021 was investing in inventory and order management software.
Typically order tracking and inventory should not be exposed to human error. This is why you should look into investing in automated barcode technology.
What is automated barcode technology?
Automated barcode is a laser-based technology that converts barcodes into readable data and information. This enables computers to process this swiftly and accurately, lowering the need for a middle man and the probability of human error.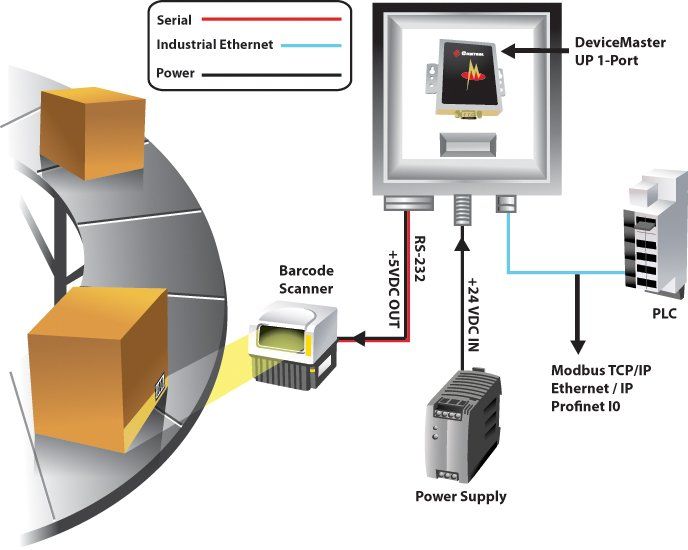 Here are some perks of using automated barcode technology in your eCommerce business.
Since automated barcode technology transmits the information to computers, you will have the ability to gather data about your process. This indicates that customers can track products, data can be collected and analyzed to generate insights for the future, and managers can observe and solve recurring problems.
The New Digital barcode scanners have a camera-like technology that reads barcodes even if there is a mistake in the label's printing or the code itself is compromised; this boosts your read rate accuracy percentage.
Apart from improving accuracy, these sophisticated scanners also boost speed. Since items are whizzing down the conveyor belt, these scanners pick up the barcode rapidly, thus preventing the need for a manual entry process. This frees employees for other duties, lowers the number of employees required, and lowers costs.
Maximize warehouse space
The coronavirus pandemic has hastened the shift from bricks-and-mortar shops to eCommerce businesses. Hence, there has been an increase in warehouse space investment.
Statistics show that online sales will make up a third of all retail sales in the next three years as more retailers adopt omnichannel retail. This spells an increase in demand and competition for warehouse space.
Therefore, the key is to have the knowledge and ability to maximize warehouse space to prevent warehouse congestion. However, similar to the above, every eCommerce business's warehouse maximization project will be unique.
As such, it is critical to comprehend the specific risk management considerations for your project. These can include technical risks, safety risks, and financial risks. This is why entrepreneurs should plan and layout a small parcel center, since moving or opening a new center is expensive and should not be your first option.
Below are the most effective ways to maximize warehouse capacity:
Seasonal storage: A beneficial method is storing items that only sell during a particular season in temporary storage.
Warehouse management systems (WMS): This technology can impact your maximization process by suggesting the best routes to store or pick out products. The technology can also provide staff with mobile automated pick lists, which reduce timed wasted and errors.
Increasing warehouse space efficiency: This involves utilizing the warehouse regions that you had not considered before, like reducing the width of aisles, extending your racks, and adding half-pallet locations.
Explore connections with the right logistics partner
A common theme all through this post is understanding what is right for your business specifically. It is vital to evaluate if your fulfillment facility can operate everything on its own.
If not, consider exploring partnerships with third-party logistics (3PL) that have more capacity than your resources.
What services do third-party logistics providers (3pl) offer?
With 97% of 3PL providers and over 90% of 3PL users reporting successful and positive results, it does not surprise that the 3PL market is worth over $1 trillion.
The main aim behind any supply chain strategy is to increase the business's sustainability and increase the company and the customer's benefits.
3PL companies can recognize gaps in your supply chains and provide you with solutions to order, transport, inventory, and warehouse issues. They can also provide expert knowledge and resources to make sure your supply chain is as streamlined as it can be.
Obtaining 3PL company services should not be a transactional process; it should be a partnership. Ensure you, the 3PL company understand your business, and you understand there's so that the best results can be acquired.
Small business management is intrinsically linked to seamless, optimized internal communications. Some professional phone services can offer you sufficient tools to promote a good communication pathway between you and the 3PL provider.
Here are the main advantages of partnering with Third-party Logistics Providers
More flexible: If your sales are down, you will not have to worry about under-utilized resources, investments, and technology. This will also apply if sales are on the up.
Lower the costs: 3PL providers have influence and beneficial connections. This means they can provide transportation costs, warehouse space, and tracking at a lower rate. You can then pass this as a discount to your customers.
Advanced knowledge:3PL companies are specialists in the logistics industry. They are generally a hub of information for anything from international regulations and compliance to inventory level optimization.
Invest in machine technologies
Technology advancement has modified chain supply management for the better. It has enabled easier communication between businesses and customers, reduced the number of human errors, and increased specific processes' speed.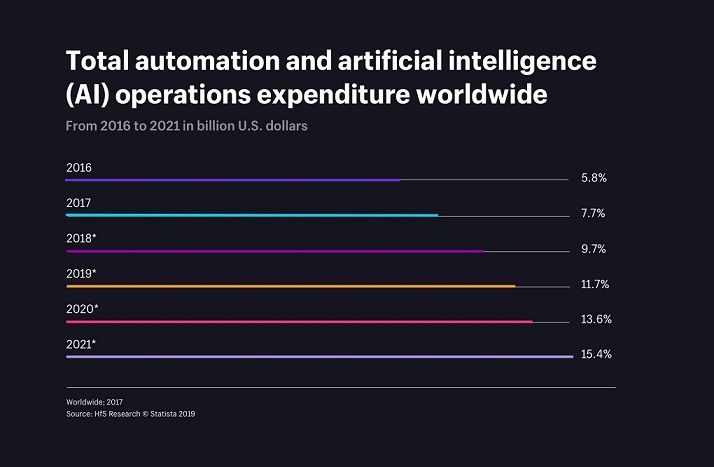 Allocating money for business app programs assists in lowering manpower costs and processing times. Ecommerce businesses should therefore automate where they can, mainly back-office systems like accounting work and administrative processes.
Consider this case. Say you are a business that does not automate this process. A customer orders a product online, and this information is relayed to the back office, and it accepts it. They then make a note of the transaction and modify the inventory stock accordingly. Lastly, they produce a customer invoice.
This process is relatively slow, and data indicates that humans can only generate one-tenth of the output compared to an automated process. This also increases the probability of human error.
Artificial intelligence (AI) and machine learning technologies can create confirmation emails, validate invoices, allocate cash, and process the purchase order at a far more efficient rate.
This is also significant since it gets rid of mundane responsibilities that can disengage the staff. This is problematic since a high employee engagement rate can sign a successful business and can increase a business's revenues by up to 21%.
Establish a successful customer-first strategy
Some companies do not view customer service as a facet of the supply chain. However, a supply chain is not completed until the customer successfully receives their item. 86% of customers are inclined to spend on an item if they receive good customer service.
This is why you need to have an outstanding customer support program that caters to customers' concerns as immediately as possible. Such an experience will ultimately drive the business forward.
Customers expect a competitive price, fast shipping, and a high level of responsiveness to different customer needs, which puts a VoIP service a high priority for the eCommerce business. Customer support systems form a great part of customer experience and retention; making them available in every situation can become a crucial advantage.
Besides improving communication, you have to consider customer feedback and reviews to establish a successful client-first support system. This can be an important education tool on what you are doing right or wrong along your supply chain, whether this is feedback on your actual product, website design, or shipping process.
Gathering data using interviews, surveys, and complaint reports and then examining this information can enable you to pinpoint exactly how to supply chain strategies for the future.
In general, a contact center is a division that manages a business's customer communications, like email, text, social media and live chats. It can improve your response times and streamline your communication channels, ensuring that you have a customer service strategy in place with suitable call center metrics.
The takeaway for eCommerce businesses
An optimized supply chain is at the heart of any successful eCommerce business. It can significantly lower operating costs and increase customer satisfaction. It is a win-win situation.
Let us look at a quick recap of how you can do this:
Based on your sales nature, consider utilizing multi-distribution centers to reduce shipping costs and increase delivery speed.
Invest in automated barcode technology to reduce human error and significantly boost your business productivity
Warehouse capacity is becoming more valuable; thus, learning how to optimize its space is vital for the future.
A 3PL provider's resources, knowledge, and connections can significantly improve your supply chain.
Small business software tools can make your company more efficient and also increase employee engagement.
Customer satisfaction is vital; however, utilizing customer dissatisfaction to optimize your supply chain is of equal significance.
---
--- ---
Related Articles