Make your employees the Brand Ambassadors of your company! Here's Why and How
Brand ambassadors are usually people who promote a brand and its products with the aim of increasing brand awareness and sales.
BRAND AMBASSADORS – WHO ARE THEY?
Brand ambassadors are usually people who promote a brand and its products with the aim of increasing brand awareness and sales.
Typically speaking brand ambassadors are usually celebrities or known figureswho are paid to promote a brand. For example, if you have seen Shahrukh Khan in the Hyundai commercials or Amitabh Bachchan in Dabur ads, you perhaps know what is the role of brand ambassadors. It is a traditional way of creating brand awareness and promotion.
WHY EMPLOYEES CAN BE YOUR BRAND AMBASSADORS?
However, what many companies fail to understand is that their own employees could be the best brand ambassadors for their business. Before you further roll your eyes, let me explain.
In today's social media age, people do not hesitate to go ahead and share their personal experiences with a brand – good or bad. And, people rely more on other people's reviews/feedback before buying a product, availing a service or even joining a company.
For a minute, wear the hat of a buyer or a potential employee and think.
Would you go for the marketing gimmicks produced by the company or ask your peers/friends for honest feedback and rely on it?
Don't you read all the Glassdoor reviews before making a decision to join an organization to figure out more about the work culture rather than believing in what the Corporate website says?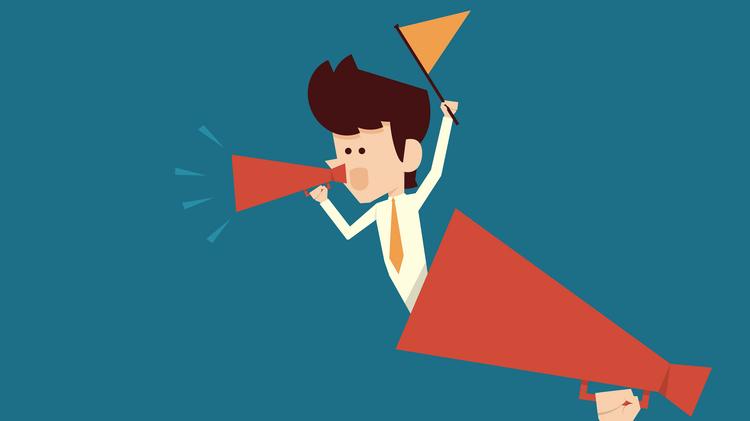 The potential of developing your employees as your brand ambassador is huge! All of us love to talk about our work/our organization / what product it makes whenever we are socializing. This collective word of mouth has an immense effect on the reputation and bottom line of a company.
Your employees know about your product in and out. Hence, you can leverage them to generate strong brand awareness across social media platforms. Having said that you need to train and provide support to turn your employees into your most valuable marketing resources.
Let's face it. Not every company has the budget to get a celebrity to endorse their products on TV, newspaper, and billboards. However, you have your employees who can be your best assets if you know how to guide them.
HOW TO MAKE YOUR EMPLOYEES YOUR BRAND AMBASSADORS?
1. COMMUNICATE: KEEP THEM INFORMED
That's the first and foremost step. Does your employee know what's your company's USP is? What is the annual turnover? What is the vision of the company? If not, then you need to set your basics right.
Your employees can only talk about you when they are well-informed and up-to-date about what's happening in the company. Is there a new product launch? Create the hype within your employees, and see the ripple!
2. ALLOW SOCIAL MEDIA ACCESS
If you want your employees to talk about your company/brand, you need to loosen your policies on social media usage. You need to empower your employees if you want them to be your brand ambassadors, as simple as that!
3. SHARE A GUIDELINE
Your employees may not be familiar with your company brand guidelines or social media policy dos and don'ts. Take it upon you to share easy-to-follow dos and don'ts.
What they can share and what not? Remember, not all employees are expert in writing. So, if you have news that you want your employees to talk about on social media, share a snippet with them and a link to the news on your website to direct the readers. Make it a point to check what works and what does not.
4. CREATE COMPELLING CONTENT THAT EMPLOYEES FEEL PROUD TO SHARE!
A press release or annual report numbers may excite you, but may not excite your employees to go ahead and share it on social media. Create compelling contentthat your employees may feel proud to share on social media. A "behind the scene" video or a fancy infographic or a celebration at work will not only excite an employee but encourages their subconscious to post!
5. ENCOURAGE BY CREATING COMPETITION
Create a buzz on your floor every time you have something exciting coming up. Whoever gets more likes, wins a goodie bag! Sounds fascinating, isn't it? Leverage it, be creative with ideas that will excite your employees to talk about it in social media.
6. MAKE YOUR EMPLOYEES A PART OF IT!
Involve your employees to be a part of a video or company blogs. Create a feel-good factor, that will excite your employees to share it with their friends and family.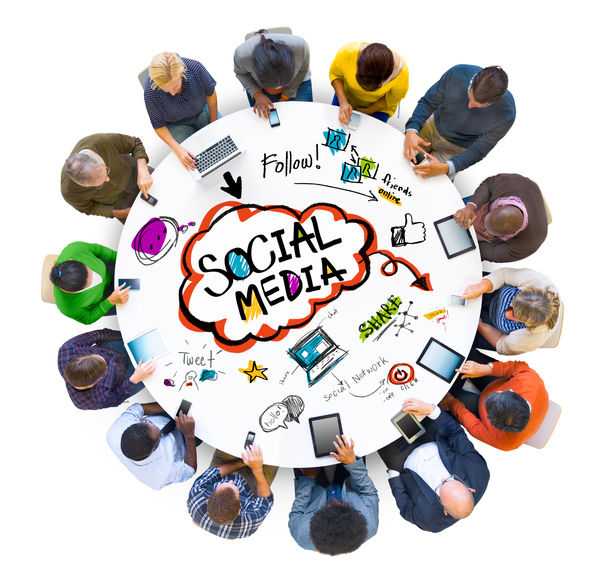 Last but not least, create a positive, vibrant and lively work culture. If your employees are genuinely happy with what they do, it is more likely that they will talk about it to others. The collective power of the word of mouth can help you immensely with recruiting, sales and brand awareness without any additional cost to your marketing budget.
Are your employees your brand ambassadors?
---
Created by
Tealfeed Guest Blog
--- ---
Related Articles