How Enterprise Mobility Is Making Way for Millennials to Be Productive
Facilitating the to shape the future of work with Enterprise Mobility Management
Leading a product company with an average employee age of 35, I can distinctly notice the difference in the approach millennials have when it comes to work or life in general. And while some may argue that they are rude, unapologetic or even volatile, I feel this is an extreme generalization of a considerably large and diverse subset of people.
Millennials are the first generation of the workforce to work in this millennium. The millennials who started their first job in the early 2000s comprise one of the largest demographic in the workplace, which means that love them or hate them, you can't do without them!
Millennials and their unique approach to work
Often, the wide difference between millennial traits and traditional workplace setups and organizational cultures creates collision. This results in operational fiction, and many leaders make the mistake of labeling millennials with 'difficult to work with'.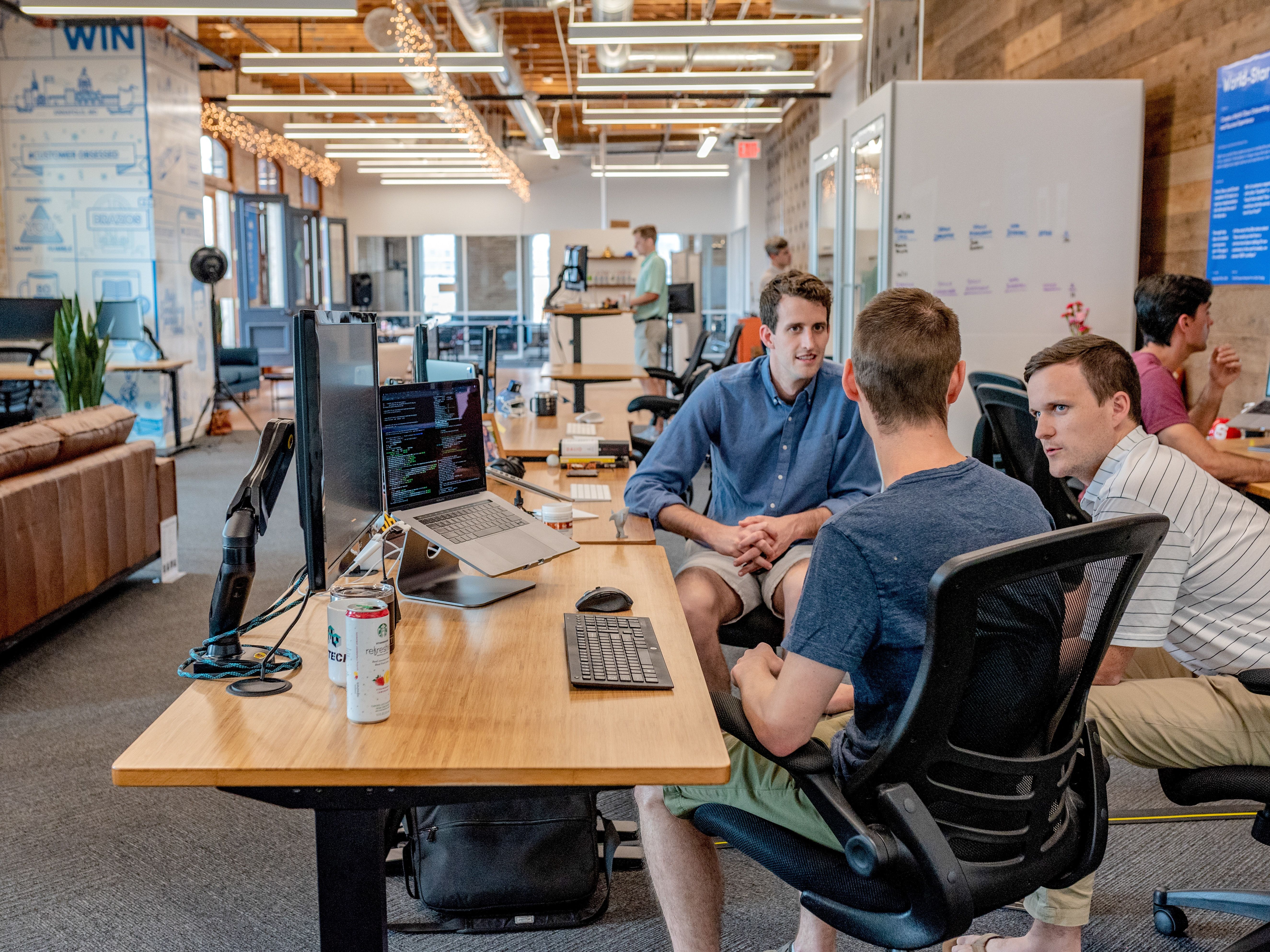 In my experience of having worked extensively with millennials, I've realized that millennials are interesting people. They have peculiar character traits that make them what they are and if leveraged to full potential, they can be one of the most promising assets of your organization.
Key Traits of Millennials and its impact on workplaces
To begin with, the millennials are perfectionists and do not settle for less- which means they have a lot of expectations from themselves as well as their organization and its key people. They do not appreciate hierarchy structures, look for value and are not just motivated by money, instead, they look for flexibility and are task-oriented.
What this means for companies is that millennials are looking to establish a relationship with their managers, rather than following the 'yes sir' or 'boss is always right' footsteps. They do not want to be micromanaged or told when to come to the office and how many hours to spend at the desk, rather want to be accountable for the tasks assigned to them. More so, they are not only looking for a raise but would rather like their work be rewarded with flexibility, more time-offs and paid vacations.
Enterprise Mobility: Making the workplaces millennial-ready
Forward-looking organizations that focus on the growth of their employees and establishing a strong culture to drive productivity along with employee-satisfaction often find it difficult to meet the demands of the millennial workforce. And this is exactly where enterprise mobility steps in.
Enterprise mobility is going beyond the digital transformation of the organization. It incorporates digital devices to the aid of ramping up the productivity of the employees- including the millennials. And the pivotal elements of enterprise mobility ensure millennials get what they want, in turn adding to their productivity.
With Enterprise mobility, organizations can provide their employees to work from anywhere- the office, their home, a cafe or from an isolated beach (with an active internet connection). This sparks the interest of the millennials who love traveling and hate to be confined to a 9 to 5 routine. Immediately after you introduce this while hiring, your organization becomes a talent magnet!
"Millennials expect to create a better future, using the collaborative power of digital technology" - Mal Fetcher
Millennials are tech-savvy, there is no doubt about that. So if you ask your gen-next, fresh-out-of-college employee to work on a legacy desktop that's been affixed to your office desk for years, you are disappointing her. With enterprise mobility, you can ensure that your employees work on their favorite devices, without having to invest in the inventory, by implementing BYOD or 'Bring Your Own Device'. Your millennial employees can effectively put to use their personal devices for work, which they are most comfortable working with!
Coping the Enterprise Mobility Challenges
While it sounds exciting how enterprise mobility can help in improving the productivity of your millennial employees, it also comes forth with a set of challenges.
Employees might find it gratifying that they can work flexibly, from anywhere, from any device- but will they be able to? Will they have appropriate business resources at their fingertips whenever they need it? Or will they have to wait for it? Will they use the company-owned devices only for work or will they use it for streaming movies?
Will the corporate data be secure on employee devices, that clearly have dozens of other apps and not-so-secure websites?
And this is exactly why enterprise mobility has to be coupled with an EMM/MDM solution.
Enterprise Mobility Management: Say Hello to Productivity
Essentially, this is why my co-founder and I, along with an enthusiastic team (of millennials) created an enterprise mobility management solution. We wanted to ensure that the workforce can be productive while security is not hampered, and this is exactly what Scalefusion- our EMM solution does.
With an EMM solution, employees can get hold of a fully provisioned mobile device or laptop with business apps and resources that they can instantly start using for work- irrespective of their location. Because the EMM solution enables the organizational IT to control which apps and websites are accessed on the device, so no distractions guaranteed.
Furthermore, we scaled to offer BYOD- where employees can use their favorite devices for work. It's a win-win really- the companies can save on inventory cost without compromising on the security of corporate data and the employees can be more productive, having their choice of technology at hand.
As we dived deep into creating a clutter-free product for enterprise mobility management, we've added capabilities and features that are critical for millennial productivity. Eva Communication Suite is one of them. It's a collaboration app where teams can come together, communicate over calls and chat, share files and also have group discussions.
To summarize...
As the world gears up for a workplace revolution to align with the demands and needs of the millennial workforce, enterprise mobility is no longer an option, but a want. With Scalefusion, I am glad to be a facilitator for this change that will also dramatically shape the future of work.
---
Created by
Harishanker Kannan
Harishanker Kannan is the co-founder and CEO of ProMobi Technologies- a bootstrapped SaaS product company headquartered in India. It provides technology solutions and SaaS products to SMBs and Enterprises. The star product of ProMobi Technologies is a Mobile Device Management Solution- Scalefusion.
--- ---
Related Articles