Entrepreneurs, You're Not Doing This Enough
What TLC taught me about celebrating progress
I have a standing block on my calendar called "TLC Tuesdays." It's a monthly call where I chat with the T Boz and Left Eye to my Chilli — or rather Christina and Kala*, two of my closest friends from business school.
We had started to jokingly refer to ourselves as the dynamic 90's trio in grad school. It felt fitting when the three of us — each specializing in marketing, each with a dynamic personality — would spend far too much time together making Boston Market runs and holding late-night study sessions.
Kala had insisted we have this standing call after we graduated from our MBA program in 2017 and took flight to three different cities. Despite my occasional resistance to committing 1 to 2 hours of my time in the middle of the week to an old school phone call, I admit these calls are the reason why we've stayed so connected through multiple moves, countless relationships, an engagement, two 30th birthday extravaganzas, a resignation, a baby, and, well, the pandemic.
As Kala insisted on the calls, she also insisted on the format. Each person is to go through their updates via "the three Ps."
Professional, personal, and progress towards goals.
Or is it the pandemic, parenting, and partnership problems?
Pizza, porn, and the prohibition era?
Either way, on our last call the ladies insisted I go first. I rarely go first these days. Having left my job late last year, I've felt like a lot of the goals I had initially set as I started my Creativepreneur path weren't happening the way I envisioned. Thus, I was far more comfortable asking questions than wasting their time sharing my regular smegular updates.
But when a girl is surrounded by badass friends, she can only slip into the background for but so long.
Up to the plate first, I kicked things off, sharing what had unfolded in my professional life over the past several weeks. This included the two clients I onboarded. The progress I finally made on one of my creative projects. How I had joined a super cool writers' program. And how I've been able to write 2–4 articles a month on Medium.
With these updates and a few others, I found myself speaking longer than usual. When I finally stopped to catch my breath, a wave of embarrassment washed over me.
I guess I've had a busy month.
Usually, after a person has wrapped up their updates, we merrily jump to the next person. This day, not so much.
"Damn girl! You got like, what six jobs, girl!" Christina joked. "Nah but for real, from the outside, it looks like you're killing it, Simone. I'm so proud of you. How are you feeling about things?"
Me? Feeling about juggling all these damn balls? Constantly vacillating between "did I pick up the right balls to begin with?" and "am I juggling said balls fast enough?"
Well, I hadn't thought about how I felt.
My parents live in the same house as me but the specifics of what I've been doing day-to-day, for hours on end in our Florida room… well, I don't bother them with too many of those details. In fact, I didn't really bother anyone with the details.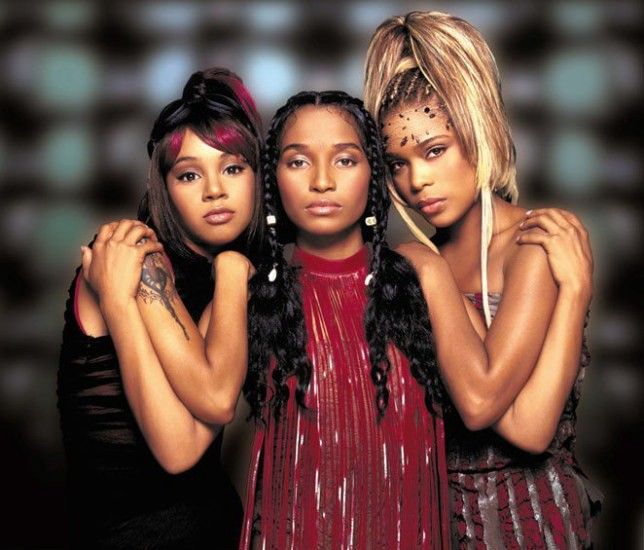 Talented trio TLC: the late Lisa ' Left Eye' Lopes (Left), Rozonda 'Chilli' Thomas (middle), and T-Boz (right)
"I mean, saying it out loud, well… yeah. It is a lot." I finally replied.
Over the next 10 minutes, the ladies continued to speak their praises about my progress. When I tried to downplay their compliments and my own efforts, Kala reminded me that we must forgo our typical human behavior of being overly critical of ourselves and, instead, celebrate the strides we make. Christina told me they were proud of me. And, in the most loving of behaviors, they both asked how they could support me.
Their enthusiasm was palpable and their questions intentional. In those few minutes they made me realize how seldom I stop to pat myself on the back; to take a breath from the marathon I had found myself running as I began my foray into entrepreneurship.
And it happens to many of us far too often.
Entrepreneurship is a lonely ride. Even if you have a solid plan on what you're building — you can find that you're faced with many lonely days. A whole lot of sleepless nights. While navigating your friends and family's confusion, alongside your own doubts and insecurities.
Entrepreneurship is a lonely ride. Even if you have a solid plan on what you're building — you can find that you're faced with many lonely days. A whole lot of sleepless nights. While navigating your friends and family's confusion, alongside your own doubts and insecurities.
And since so much of the ride is traveled alone — there are few reminders to celebrate. To not simply go, go, go — but to occasionally stop and look at how far you've come.
If you're an entrepreneur, chances are, whether you've reached your goal or not — you've made some progress. And likely, a lot more progress than you're giving yourself credit for.
We don't always have friends that will spend the time honoring our efforts. Sometimes it's because they are not knee-deep in the daily grind to even know what we've been doing.
And other times because they are simply not that type of friend. Thus, entrepreneurs don't always receive the celebratory email, text or call that one may get in a typical corporate environment. However, that doesn't mean you don't deserve the praise. And it surely doesn't mean that you can't take a second to sit in gratitude for what you know you've gotten off the ground.
My moment of celebrating was kismet, a call labeled TLC. No bottles were popped nor expensive bag bought — but for the following week, I smiled at myself knowing that I was doing okay. And with whatever you're actively creating, I hope you find the time to celebrate yourself; to seek the TLC you so wholly deserve.
*Names have been changed to protect the privacy of individuals
---
Created by
Simone Brathwaite
A 6-Figure Corporate Junkie turned Trying-To-Figure-It-Out Passion Pursuer. I write about self-development, spirituality, relationships, and black folks thangs. Find more at www.SimoneKeelah.com.
--- ---
Related Articles