Europe's Top Winter Destinations for Snow Sports Lovers
Europe is home to some of the most popular winter destinations for snow sports enthusiasts. From the Swiss Alps to the French Pyrenees, there are endless opportunities for skiing, snowboarding, and more.
---
william tay
5 months ago
|
3 min read
---
Europe is a paradise for snow sports lovers with its vast terrain, unique cultures, and extraordinary beauty.
Although there are ski resorts located throughout the continent, some of the very best can be found in the following top winter destinations.
1. St. Anton am Arlberg, Austria - Dating back more than 100 years and graced by pristine Alpine views and 265 miles of downhill runs, this legendary ski resort draws visitors from worldwide to enjoy its slopes in wintertime.
2. Méribel, France - With 3 interconnected valleys and over 600 km of runs, Méribel is an ideal location for intermediate skiers and experienced riders alike looking for a challenging adventure that's close to home.
3. Val Thorens, France - Located close to the Geneva border near the Three Valleys, Val Thorens is one of Europe's highest resorts offering 130 kilometers of ski runs with varying levels of difficulty and some spectacular views from almost every direction.
4. La Plagne, France - Situated in the heart of the Les Savoie region at an elevation of 5300 feet and 350 km track routes ranging across 4 different altitude levels, La Plagne calls out to more daring riders with its extensive course options that cater to different skill sets..
5. Livigno, Italy – Home to 85 kilometers of runs served by 18 lifts at an average elevation of 5500 feet above sea level in a stunning mountainous landscape studded with beautiful lakes populated by rare fish species like Arctic charr peledina brown trout makes Livigno one winter destination that's not too be missed!
6. Zermatt-Matterhorn Ski Paradise Switzerland – Perfect for those looking for a grandeur backdrop or thrillseeker on a snowboard craving adrenaline rush; expansive skiing terrain here stretches into the Italian side Matterhorn Glacier Paradise encompassing a continuous network of 355 km feat 90 cablecars & 54 modern chairlifts over four countries - Switzerland Germany & (Italian) Aosta Valley.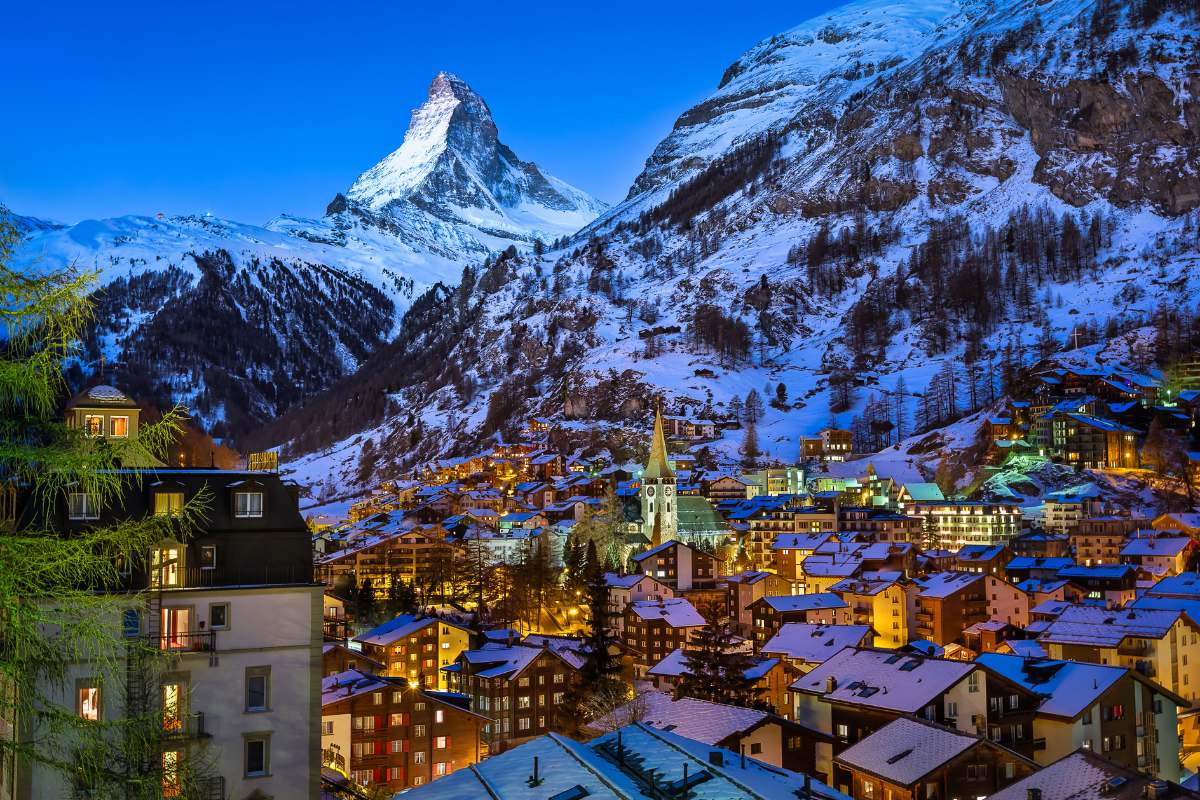 7. Stubaital, Austria– A sprawling area situated in northeast Tyrol gives skiers access to 1050 km of superbly maintained trails using 860 state-of-the-art environmentally friendly lift systems & attracting legions of fans due to World Cup Events Ski Championships regularly hosted here.
8. Chamonix Mont Blanc– Tallest Mountain in Western Europe, serves as a breathtaking backdrop where amongst the snowiest places globe, experiences easy access to 97 cable cars covering 80km pistes 11 resorts
9. Roccaraso–In Abruzzo region central Italy Snow Sports Mecca gains accolades USA Check due 625 km 111 expertly groomed tracks unbeatable deep powder while Apennines Mountains picturesqueness takes the breath away.
The Middle East's Top Winter Destinations for Snow Sports Lovers
The Middle East has become a popular destination for winter sports enthusiasts from around the world, offering numerous Ski resorts and snow-filled activities that guarantee an exciting getaway.
Whether you're looking to ski or snowboard, enjoy some much-needed relaxation, or take part in the many winter attractions on offer, the Middle East provides visitors of all tastes an unforgettable experience.
From thrilling runs and groomed trails to everything in between, check out the must-see winter destinations for snow sports lovers in this region:
1. Aqaba - Jordan: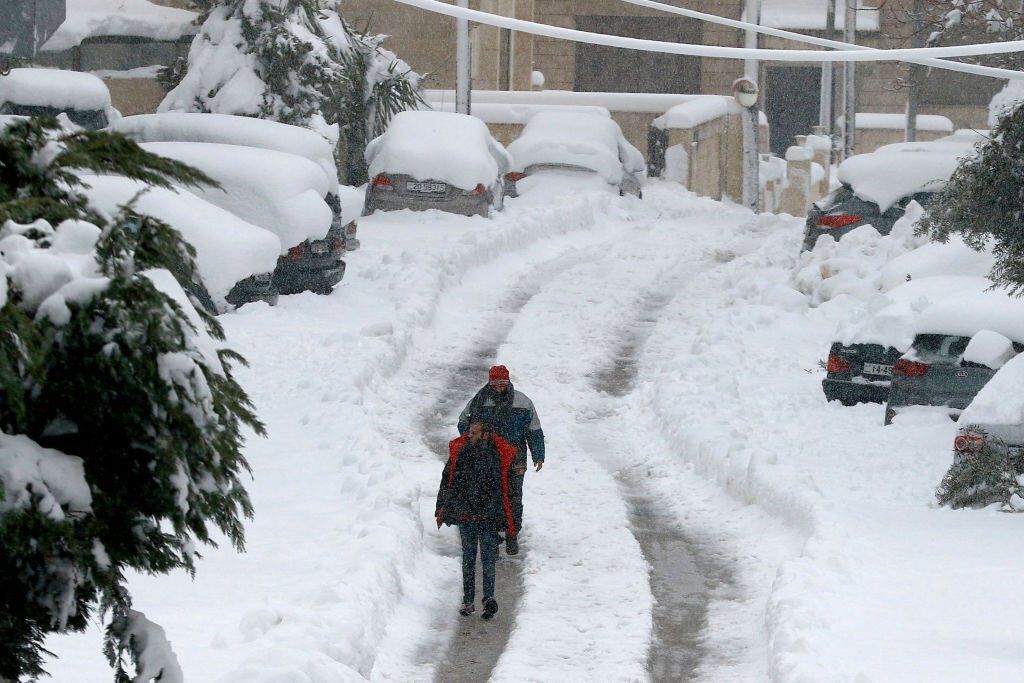 Home to King Hussein International Ski Resort, Aqaba is ideal for skiing and snowboarding enthusiasts who want to explore serene Middle Eastern sceneries.
Whether you're planning a ski trip or just want to know more about the weather, Be sure to check out their article "Does it Snow in Jordan?" for a comprehensive overview of the country's winter weather. Don't miss out on the opportunity to fully plan and enjoy your trip.
There is over 5 km of downhill runs, high terrain elevation jumps, as well as family-friendly learning areas. The resort also offers boot rentals and other necessary amenities for a fun day out on the mountain!
2. Dizin - Iran
For those seeking proven ski destinations with plenty of good mountain conditions to offer, Dizin is a perfect fit! Located in North-West Iran, this popular ski resort is just north of Tehran. It provides two challenging slopes with elevations up to 3 530 meters covering over 14 km that are appropriate for both beginners and experts alike!
3. Faraya Mzaar Ski Resort - Lebanon
This mountain getaway offers a perfect combination of skiing and sightseeing opportunities that will leave you feeling like you've experienced a real adventure! Commonly known as The Cedars, Faraya Mzaar serves up over 35 different slopes ranging from beginner to expert rating with 18 groomed trails as well as various parks catering toward free riders during winter months.
4. Jebel Jais Mountain Resort - UAE
Situated 1700 meters above sea level, Jebel Jais Mountain Resort is one not to be missed for anyone interested in winter activities such as skiing, snowboarding, or tubing! In addition to downhill runs available at varying levels of difficulty, there's also an adventure park featuring ATV rides, ice cave exploration, and hikes along the steepest peak in the United Arab Emirates, offering incredible views worth exploring!
---
--- ---
Related Articles