Have you Ever Come Across A Goal Mapping Template to Frame your Mind and Success
Amita is devastated on not going further in life. She has that anxiety to build big but tired of hitting the skids of life.
"Lack of direction, not lack of time, is the problem. We all have twenty-four-hour days."
– Zig Ziglar
Have you ever sat confused on what to do with life? Happens with most of us isn't!
Amita is devastated on not going further in life. She has that anxiety to build big but tired of hitting the skids of life. With every fall, she chopped her depressive thoughts and spread her positive vibes in her efforts. Yet again, a few months of endeavor took her nowhere.
She dreamed of building a business where people are addicted to seek her services. Failed several times in developing products that seduce the right people. Couldn't land on her dream job, dejected with the thuds of failures.
Most of us resonate with Amita's anguish, isn't it? Why is this happening to a bunch of us even after consistent efforts? Ever given a thought?
Failed startups, shattered dreams, out of gear goals, misfire and creep into our heart to chop the passion of winning big in life.
The pattern or the names of these disasters might differ in our lives, but we end up crossing fingers, witnessing every dusk and dawn, figuring out how to focus, learn to reach our aspirations.
"The direction of your focus is the direction your life will move. Let yourself move toward what is good, valuable, strong, and true."
– Ralph Marston
All these happen when we fail to focus, fail to align our goals.
So, what are we supposed to do? What arsenal should we have, to enjoy the results of success?
HERE IS A GOAL MAPPING TEMPLATE, A FRAME OF MIND TO CLEAR THE WAY FOR OUR ACCOMPLISHMENTS.
Step 1: Classify your goals into
1. Professional goals
Personal Goals
Financial Goals
Spiritual Goals
Pro Tip:
Try to cater to your ideas and note down what your goals are in every genre. Doing this helps you to find out more about yourself, the life you want to live and much more.
Step 2: Also, include what you want to accomplish, transform, and the mark of legacy you wish to leave with these professional and personal goals.
Accomplish: This could consist of what expertise you are going to gain
Transform: The type of role you want to get into.
Leave the Mark: Every life has a chance to leave a legacy, a signature for the way you evolve, for being a definition to success. Now, it's your turn to figure out what you are living for.
Pro Tip:
Try to brainstorm with paper and pen. Give access to that painter in you and map your goals accordingly.
Give wings to your ideas, interests, and what attracts your attention in the whole world. Think of your unique gift which you love to work on. Cross-check it with professions, subjects that entices you.
"Most beautiful things in the world cannot be seen or even touched. They must be felt with the heart. " – HELEN KELLER
All this thinking process helps us in figuring out the primary goal of life. So, here you have crafted the mental picture of your destination. BOOM!
Pro Tip:
The primary goal should bring ease and breeze(life) to either professional, personal, or any other purpose of your life. So be wise in categorizing it.
We can't work hard on our professional goal, leaving the personal goals aside. Go in the boat of satisfaction, contentment always. Else every reason of life gets the strength to sink your journey.
But how are you going to land there?
All it takes is to classify the tasks and actions columns peacefully. Every entry here gives you the direction to reach your goals.
List all the tasks that you need to achieve your dream.
Figure out actions, time interval it takes to get successful.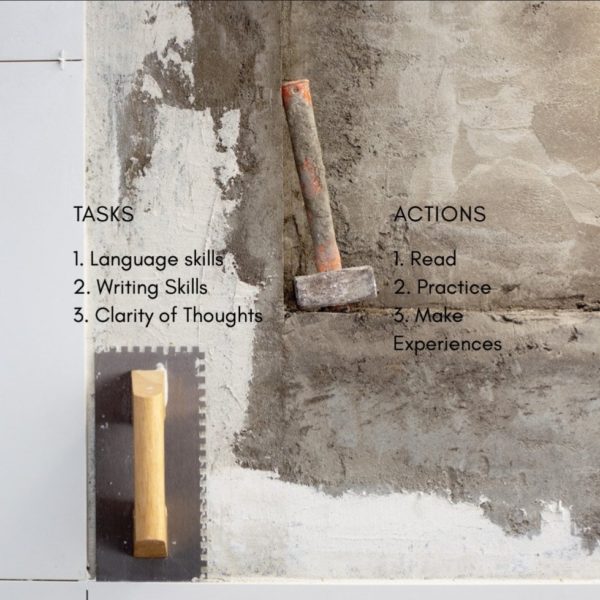 Now Comes your Daily Journaling:
After having a clear mental picture on the destination of life; the possible directions to reach there; breaking the tasks into tiny chunks of priorities is not a much deal.
Have monthly priorities to stay focused (Completion of learning, etc.)
Then the daily outcomes will never fail to impress you.
Benefits of daily journaling: http://michaelhyatt.com/daily-journal
Before falling asleep, be clear with your to-do list. After all,
"Life is a series of baby Steps" – HODA KOTB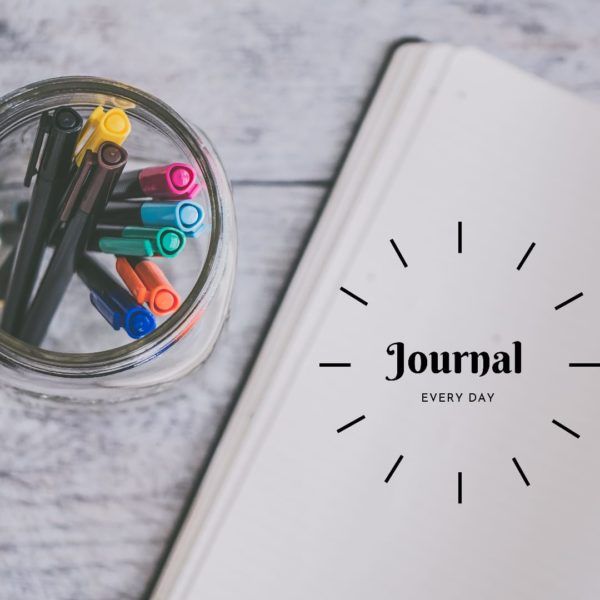 Even a single effort, impetus in a day is going to take you closer to your goals.
It is then, every mission impossible and dreams mile farther will stop seducing and start smiling at you.
"Magic is the Miraculous Reflection of Self Help" -#ksltales
Help yourself to witness the Badass in you. All the very best for your future endeavors…
Yes, you may fail yet times as we never know what life has in store for us.
I'd rather you failed a million times than just sat on the couch and did nothing hoping that the lottery will make you rich" – Tim Denning
Learn from your failures and use them to steer your journey. Let the scars of failures bring grace to your memories. Get strong and live a fab life making a plethora of experiences.
---
--- ---
Related Articles