Everything Metaverse: is it the needed future?
WHAT IS METAVERSE? Learn everything, from the basics of this futuristic technology, to its effect on our daily lives.
---
Manisha Jethwani
with
University Maharaja's College
9 months ago
|
5 min read
---
"The next platform and medium will be even more immersive, - an embodied internet where you're in the experience, and not just looking at it."
(Source - Meta)

These are the remarks made by Mark Zuckerberg, the CEO of Facebook and one of the most successful online entrepreneurs of all time, regarding what the world of internet has to offer in the near future.

He described the major attributes of this futuristic technology as something that is going to help us "do anything we can imagine."

And that includes "get together with friends and family, work, learn, play, shop, create" and activities that don't really fit in with what we "think about computers and phones today."

What then is this technology that appears to have the ability to alter the course of the world and how we perceive it?

Continue reading the post to learn absolutely everything you need to know about what might be the new normal in less than a decade, The Metaverse.

Table of Contents :
WHAT IS METAVERSE?
VIRTUAL REALITY VS. AUGMENTED REALITY
THE POWER OF WEB 3.0
ARE WE ALREADY LIVING IN THE METAVERSE ?
THE SUDDEN RISE IN INTEREST
PROS AND CONS
CONCLUSION


WHAT IS METAVERSE :

As a combination of the words "meta", meaning "beyond" in Greek, and "universe," the phrase "metaverse" first appeared in the science fiction book Snow Crash written by Neal Stephenson in 1992.

According to Wikipedia, "The metaverse is a hypothetical iteration of the Internet as a single, universal and immersive virtual world that is facilitated by the use of virtual reality (VR) and augmented reality (AR) headsets."

But to further simplify this definition and make it easier for the readers to understand I'd like to describe the Metaverse as "an artificial universe created for humans with the help of VR and AR."



VIRTUAL REALITY VS. AUGMENTED REALITY :

Now, some of you might be wondering, "We know what VR is, but what's AR? And what is the difference between them?"

Virtual Reality or better known as VR, is a word that has been thrown around quite a bit in the last two decades. It's very likely that we have all utilized this technology in daily activities like playing video games or perhaps in an arcade.

Augmented Reality or AR, on the other hand is a lesser known word, nonetheless, some popular examples of this technology are 2016 hit game Pokemon Go and Google glass.

The major difference between VR and AR is, while VR creates a designated duplicate replica of the real world, AR only adds some virtual aspects to it.

In easy words, VR is 75% virtual while AR is only 25% virtual.



THE POWER OF WEB 3.0 :

Virtual Reality, Augmented Reality, and The Metaverse as a whole, are all part of a thick foundational layer of the "third generation web technology" known as, Web 3.0.

Web 3.0 is a notion for a brand-new World Wide Web that combines concepts like decentralization, blockchain technology, and token-based economy.

And yes, you guessed it right, CryptoCurrency and NFTs are a part of this overall idea of Web 3.0.

So does that suggest that elements of The Metaverse have already been developed and are being commonly used?

Absolutely.



ARE WE ALREADY LIVING IN THE METAVERSE?

According to Technology Expert and associate director at BCG Platinion, Kristi Woolsey, "Right now, what will become the Metaverse is actually a series of disconnected metaverses, like the 'walled gardens' of the early internet [darpa.net, bit.net, or aol.net] that eventually came together to form the internet as we know it today"

For example we can take VR, AR, Social Media, Zoom meetings, Cryptos, NFTs, Artificial Intelligence, 5G internet, as the "disconnected metaverses" or simply essential attributes of the Metaverse, that we know of for now.

These are all going to contribute to the overall evolution of the Metaverse, along with additional web 3.0 innovations that are likely beyond our imagination at present.

Online video games have already included elements of metaverse technology. Second Life, a virtual world platform that launched in 2003, is frequently referred to as the first metaverse since it integrated numerous social networking features into a persistent three-dimensional world where the user was represented by an avatar.



THE SUDDEN RISE IN INTEREST:

The current spike in interest in the concept of Metaverse is highly driven by The rebranding of Facebook, one of the highest grossing social media sites, as Meta.

According to Mark Zuckerberg, the concept of Metaverse is going to "touch every product they build."

Therefore, it is no longer a question of whether the Metaverse will play a role in our future but whether It is a future we require or not.

Let's discuss some pros and cons,
shall we?


No more geographic boundaries :
People frequently use the example of celebrating one's birthday with all of their loved ones even when they are not present to illustrate the value and "potential necessity" for the Metaverse. But imagine removing your headphones and returning to the actual world to find the room vacant, with just a cake (or maybe not even that) in front of you.
Now, isn't that depressing?


Living life in fiction :
What is that one place that you always wanted to go to? Paris? Japan? Top of Mount Everest?

In our current understanding of the Metaverse and its potential, visiting or even residing in these locations would be possible with the help of a headset while still remaining in your room. However, the place would only be a replica of the real Paris or Japan created by VR.

This might sound like a win-win situation at first but the biggest concern raised by experts is the psychological issues this might cause.
And not to mention the "addiction problem" that most young people already suffer from.


Safety and Cyber Crimes :
Cybercrimes emerged simultaneously with the development of the internet. The surge in cybercrimes and safety concerns is inevitable given that the Metaverse is a more developed version of the internet itself.

What makes these concerns worse, is that Meta, an already authoritarian company with a poor history when it comes to user data safety issues, is leading the way in the development of the Metaverse.

Regardless of this, some experts in the industry state that the whole motive of Web 3.0 is to build a layer from scratch and "decentralize" what we understand as the internet today, putting the power into the hands of the users and giving them control over their own data and interactions.



CONCLUSION :

At the end of the day, no amount of publicity or marketing can top the "need" of the user.

In a report done by by Pew Research Center and Elon University's Imagining the Internet Center, 624 experts shared their views, "54% of which, saying they expect by 2040 the metaverse will be a much-more-refined and truly fully-immersive, well-functioning aspect of daily life for a half billion or more people globally, and 46% said that they expect that will not happen."

The Metaverse will undoubtedly play a role in our future.
Now it is upto us to determine if we'll allow it to become just a part of the future like it is right now, or the future itself.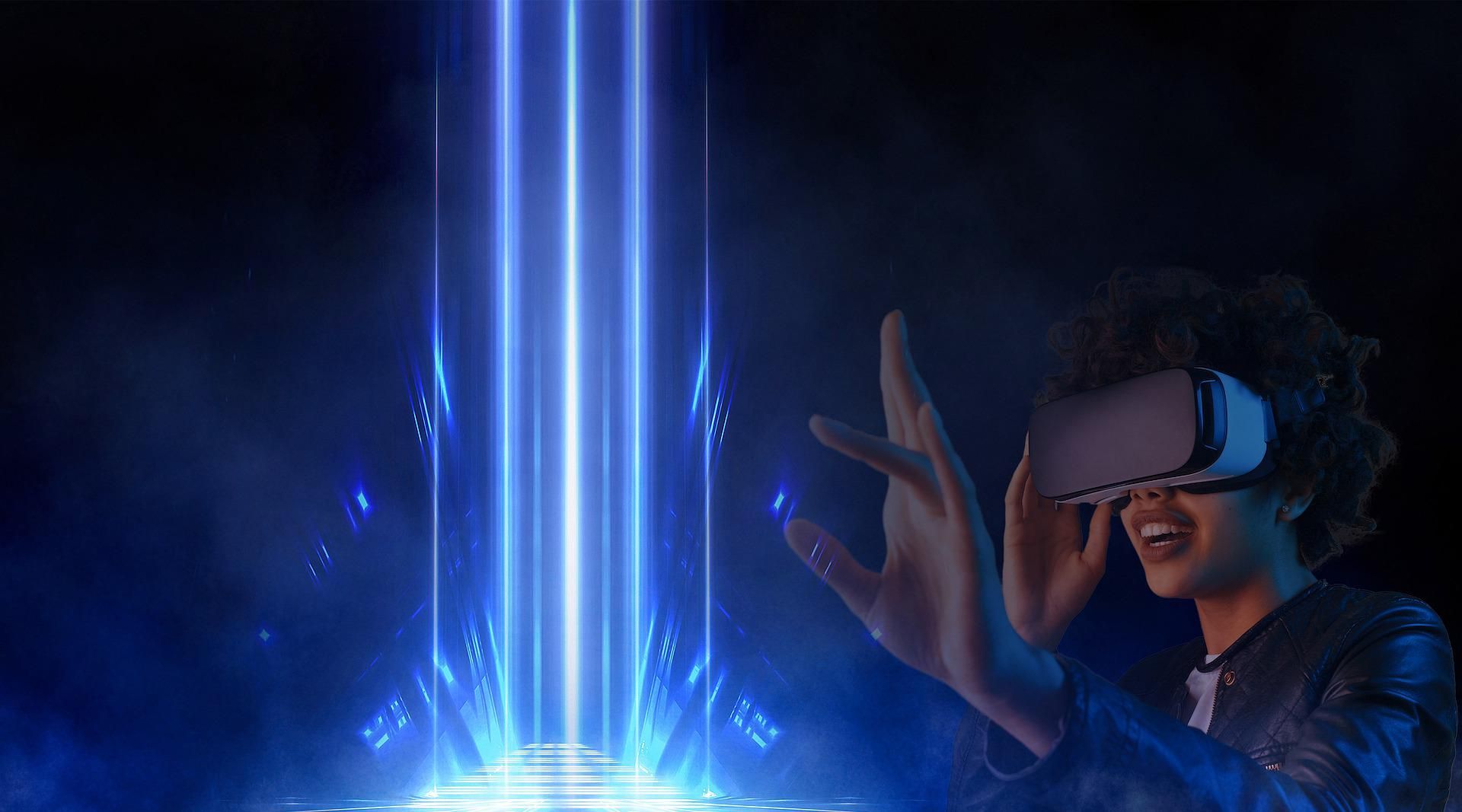 ---
Created by
Manisha Jethwani
with
University Maharaja's College
--- ---
Related Articles