5 Super Success Mantras from Top Businesswomen of India 2019
Let us decode the success enigma of top 5 women entrepreneurs who dreamed and achieved.
Powerful, courageous and passionate are the words better describe these most successful women entrepreneurs of India this year.
"Don't take the safe path. You need to put your vulnerable self forward. We will fall and fail many times, but eventually, we'll find the ability within ourselves to build, create, and empower. What's important is that we stay fair through that journey and allow the movie to be the star and to get the glory. "
- Mubina Rattonsey, Zero Gravity
Do you think being a woman is a drawback to business?
Think again.
The top 5 women entrepreneurs of India (out of many) this year has nailed down the male dominated business industry the country knew before. Not only they have redefined the way of doing a business but created several mile stones for future business men and women, both.
Succeeding entrepreneurial ambitions were never a cakewalk for them. They fought the hurdles, tested their limits and kept pursuing what they wanted using their strength, wisdom and ideologies.
Here is what every aspiring woman entrepreneurs must learn from these ladies.
1.Suchi Mukherjee (Founder LimeRoad.com) Says- Don't be Afraid to Switch Your Niche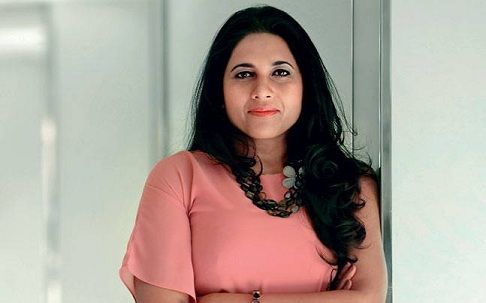 If Suchi wasn't courageous enough to move out of comfort zone, she would not be where she is today. Trusting herself is the first thing she did.
CEO of LimeRoad (e-commerce website) now was once a Senior Associate for Corporate Finance in Lehman Brothers Inc in 1998 (first job after completing Masters). Worked there for five years and then focused on Telecoms Media technology and Financial Institutions at high profile. She was recognized for hard work and exceptional leadership.
Only in 2006 Suchi realized that there is something else she wants to try that is when she chose to join eBay as Head of Business Seller Programs & CS; a completely different niche – the first step towards her goal. Gradually, with her commendable work she kept promoting to Director and Member of Executive Management Team for "Skype" and then Managing Director for "Gumtree" (both the part of eBay).
Gumtree was a start-up then and as always she put her heart and soul to take it up high. With all her skills the company in just two years became UK's largest horizontal classifieds business with 13-million users. This success gave her the idea, courage and guts to start up something of her own.
Now we all know who she is!
2. Falguni Nayar (CEO, Nykaa) Says – Blend Love and Curiosity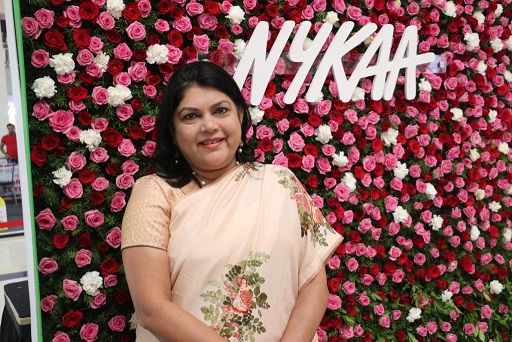 When the love and curiosity meets together this is what happens. Falguni is the one who never cared what everyone else is doing. She had a love for make-up and the curiosity to explore the online marketing platform; blended it together and here she is - CEO Nykaa.
Business is not just being calculative, using information and planning, it is also about hearing your natural voice and what you actually want and will keep enjoying for the rest of your life.
Started as an investment banker with the Kotak Mahindra group and then ended as the Managing Director of the investment banking business post. This IIM Graduate had no previous experience of online marketing, but had just one idea and the passion for make-up that drew her into the online business.
She grew the idea when the right guidance of using makeup made her look more confident and allured to buy those products worth hundreds dollars. She came up with a plan to replicate it and then planted it with right strategy. Today, Nykaa is name that every Indian woman knows.
3.Sabina Chopra (Co-Founder in Yatra) Says - Never Give UP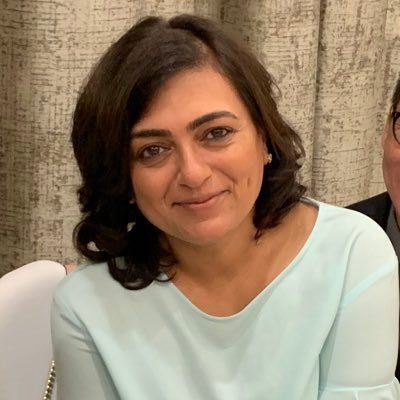 Heard it several times. Right? Now it seems meaningless. Does it?
Things with Sabina were no different. Family and responsibility came her way like any other Indian working woman. Ultimately, right in the mid of her successful career in travel industry she had to quit.
Sabina says – being a woman means you are responsible for your family. You simply can't ignore the closest people in your life. There are times, when a woman has to take decisions in favor of family, which goes against her own and still stays happy and satisfied. That's the power of being woman. This doesn't mean your own wishes are secondary. Start over to finish.
Sabina had to take few years of break, and continued from where she left. Her intense love for tours and travel industry always propelled her in the career. After 25 years of experience this is where she is, successful and satisfied.
4. Upasana Taku (Founder of Zaakpay, Co-Founder in Mobikwik) Says - Test Your Courage Under Fire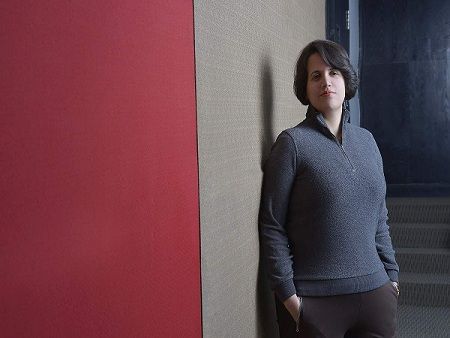 That's how she defines her journey in this industry. She badly faced gender discrimination (if you think you are the only victim). While handling MobiKwik finance, she was often told by CA or potential investors to hand over call to a male coworker. Even after having years of experience in managing finance, it wasn't easy for Upasna to take over the helm of male dominating business.
It wasn't blocking her path though. She dug out the reason and found that it is men's discomfort that resists them speaking frankly with her. Now, she knew the reason and learnt the art of breaking ice. This time, every call she had, she ensured to create a comfortable ambience before going any further in the deal.
For a woman like Upasna having incredible hold over market analysis and audience understanding wasn't just enough. She still had to fight for what she deserved. And, there she is, standing tall and confident.
5. Sairee Chahal (Founder of SHEROES) Says – Too Early is Not the Word for Achievers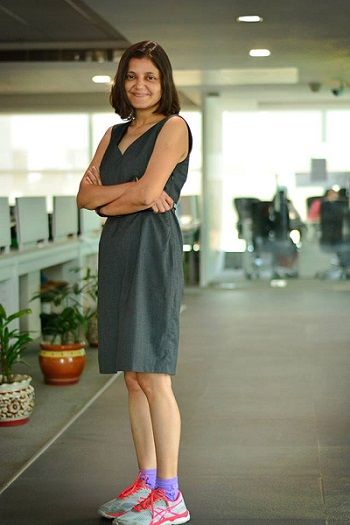 Sairee left her house to study Russian language in Jawaharlal Nehru University as early as at the age of 17. By the time Sairee was in second year, she was already working with a couple in the Indian Foreign Services posted in Moscow and back to back in many other similar projects. So, when she completed her 5 years of course, she already had 4 years of experience. Her entrepreneurship started with Newslink Services in 1999 and thereafter no looking back, moving to overseas, working with all the prominent names, list was on and on.
Then she built SHEROES after returning to India, a platform to empower women in remote areas and a career centric community for women. Sairee is still working on it and expanding to provide much seamless experience. Today, she is a well known face of India and winner of several awards.
While they all have very uncommon yet interesting success story to narrate, they share a common perspective towards life - faith. They were extremely focused and always aimed high, whether winning a position in a reputed company or starting up their own. They too started from nowhere and reached to a level which seems like a pipe dream for many.
So, what is holding you back? Break all your boundaries and get started. Happy entrepreneurship!
---
Created by
Monika Chakraborty
--- ---
Related Articles