What to Expect At Your Invisalign Appointment?
The use of Invisalign transparent aligners is a cutting-edge method of straightening crooked teeth. Besides being unsightly, metal braces need frequent adjustments and care.
---
Spa Dental Care Hockley
5 months ago
|
3 min read
---
More than 1.4 million Americans have their teeth straightened every year. Straightening crooked or mismatched teeth with orthodontic treatment is increasingly more prevalent among adults than in the past.
The increasing demand for Invisalign appointment may attribute to the simplicity of the procedure. Invisalign may be the answer if you're an adult who wants to straighten your teeth.
This article will address some of the questions regarding the procedure so that you can determine whether it is a good fit for you.
What is Invisalign
The use of Invisalign transparent aligners is a cutting-edge method of straightening crooked teeth. Besides being unsightly, metal braces need frequent adjustments and care.
These issues resolve by the use of transparent aligners, which are a set of removable trays that straighten teeth without the need for noticeable metal brackets with sharp edges.
To straighten your teeth, you'll wear a set of trays and use them as you go through your treatment. Since the trays are customized to fit your mouth specifically, you may wear them all day without any discomfort.
Invisalign: A Step-by-Step Guide
When considering whether or not to get Invisalign, it's helpful to know what to anticipate. Your emergency dentist might also guide you along your Invisalign appointment. A stunning grin may be yours in as few as five easy steps and a little bit of time.
The First Visit
Your dentist will examine your mouth and discuss your goals for cosmetic dentistry with you at your initial visit. If Invisalign is a viable option for you, your dentist will let you know. It's possible that this method of teeth alignment isn't right for everyone.
Your dentist will discuss alternatives with you if this is the case. Discussing the Invisalign treatment plan and treatment duration with an emergency dentist is the first step in determining whether or not you are a good candidate for Invisalign.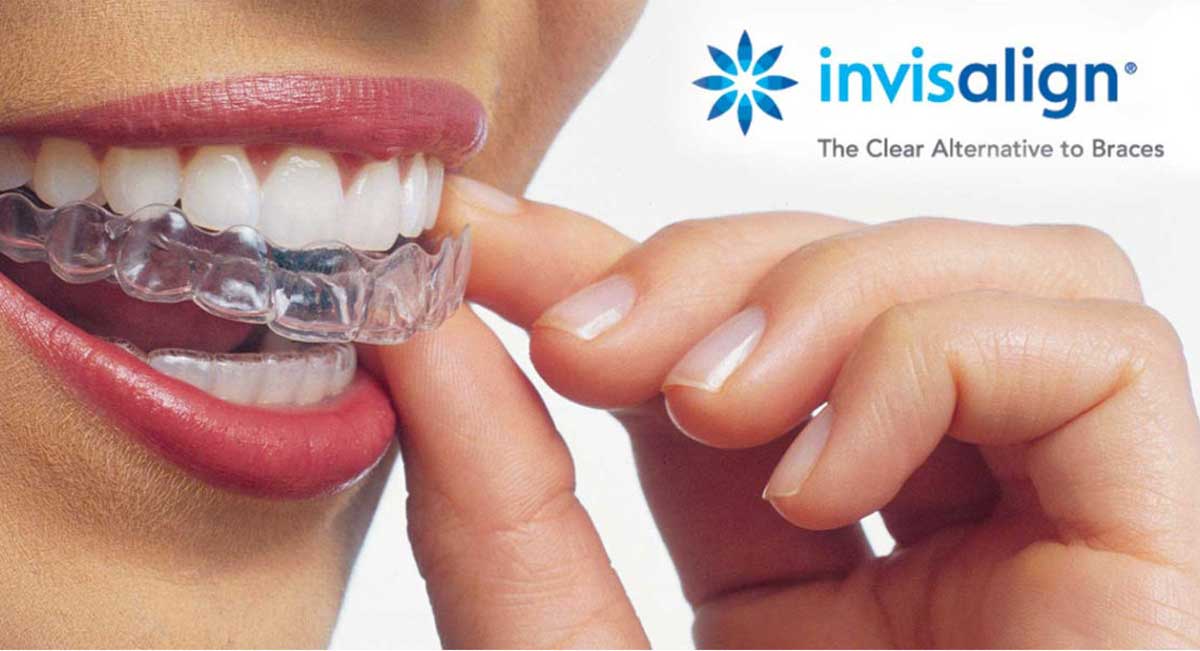 Procedure for Molding
Digital molding is the next procedure to be carried out. Depending on your schedule, this may take place at your first dental visit or at a later date. You may get a precise replica of your mouth and teeth by using a digital scan, pictures, and x-rays. The Invisalign lab uses them to make personalized aligner trays.
Insert Invisalign Trays
Your Invisalign trays will be available for pick-up as soon as they are ready. When wearing trays, your dentist may use little attachments to your teeth to ensure they remain put. These buttons are transparent, hardly noticeable, simple to attach, and short-lived.
Your emergency dentist will next ensure that your aligners are a good fit, and after they have been adjusted to your teeth and you understand the aftercare procedure, you may begin wearing your aligners.
Your Scheduled Follow-Up Visits
You should see the dentist again at an Invisalign appointment a few weeks after getting your initial tray. Your dentist will evaluate the fit of the tray and the position of your teeth.
The complete treatment consists of a sequence of Invisalign trays. Invisalign doesn't need as often checkups as metal braces. In its place, you may come back at regular intervals to track your development.
When switching to a new set of aligners, dental visits are unnecessary. You may require a fresh digital scan to order a new set of aligners if your treatment isn't moving along as expected.
Perfectly Aligned Teeth!
Your teeth will eventually be in their proper alignment. Results may vary depending on the degree of misalignment, to begin with, but if used as directed, straighter teeth are a near certainty.
Frequently Asked Questions Regarding Invisalign Appointment
After reading this, you should have a better idea of what to anticipate from the Invisalign appointment, but you undoubtedly still have some questions.
Read on for answers to the most frequently asked questions regarding Invisalign, and make the most informed choice possible for your unique circumstances.
How much does Invisalign cost?
The process of shaping, fitting, and wearing Invisalign does not cause any discomfort. If you wear the trays for more than a day, the initial discomfort should go away.
You can't go wrong with dental attachments. They may be put on without any needles, and after your teeth have been straightened, they can be taken off without any difficulty.
With Invisalign, how do I brush my teeth?
A major benefit of Invisalign is the ability to take out the aligner trays as needed. You may wear them continuously for at least 22 hours each day. However, removing them to clean your teeth is acceptable.
It's easy to clean your teeth normally after taking out the trays. Use cold water to clean the trays, and then return them to the fridge.
Take Away
The length of time required by your emergency dentist to complete Invisalign treatment varies from patient to patient. Hence, book your Invisalign appointment now to get the right date and time.
The degree of initial tooth misalignment will determine the best course of treatment. The effectiveness also relies on how consistently you use the trays. It's possible that adolescents will have better outcomes in a shorter amount of time than adults will.
You should wear a longer-term retainer at night to prevent teeth from shifting back into their original position.
---
Created by
Spa Dental Care Hockley
Spa dental care provides a wide range of dental services such as general dentistry, cosmetic dentistry and facial treatments. Our aim is to offer friendly and professional advice to help you achieve a healthy and attractive smile. We provide the highest level of dental care for the whole family.
--- ---
Related Articles